-

22

mins read
Selling nudes has never been any easier. In fact, with a good camera (or phone), decent lighting, and great angles for your pictures, anybody anywhere can make big bucks from selling nudes. According to Bad Girls Bible, Nearly 1 in 5 people would buy a nude, paying around $27 on average. This simply means: Nude sells.
Major celebrities like Larsa Pippen and Bella Thorne, to internet personalities like Bhad Bhabie are also discovering the best ways to sell nudes online. It's a profitable venture that can be done from anywhere.
Since you know, selling nudes can be profitable, let's get into the juice of this article – how you can make over $1000 per month from selling nudes online,
Getting Started – Reasons to sell nudes online.
With thousands of people who are interested in nude content online, creators venture into selling nudes online for a myriad of reasons. While some people are comfortable displaying their full-body and face, others simply establish a follower base by putting up parts of themselves that are enough to drive engagement with clients. Regardless, there are a million reasons people get started with selling nudes online, and they include:
Money
The most compelling incentive to begin selling nudes online is for the financial gains. Money makes the world go round, and being able to make over $1,000 per month from the comfort of your room is undoubtedly an enticing prospect.
Maeurn Smiles, from the Philippines, decided to sell her nudes online as a way out of poverty. From barely being able to feed while earning about 70 philippine pesos an hour from ESL teaching, she now earns and spends so much and is able to spend her time traveling around South East Asia.
Ease and Flexibility
Like Braless Wonder on Reddit, she delved into selling her nudes online for the ease and flexibility it brings. While being able to "work from home", she does not have to answer to superiors, makes money on her terms, within her devoted hours, and has eliminated the anxiety she used to feel from having to leave the house to work.
Swedish Bella also relishes selling nudes online after switching from a career in teaching because it gives her the freedom to work, travel, meet people, and enjoy herself simultaneously.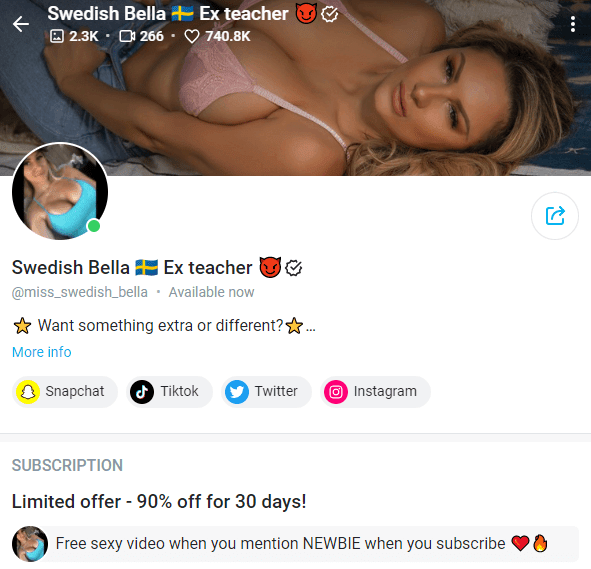 Selling nudes online comes with making money comfortably, and it is a chiefly reason you might consider selling nudes online – flexibility.
Being comfortable in your skin
With 3 out of 5 Americans not being comfortable in their skin, selling nudes online is a great way to not just make money, but to improve how you feel about your own body. How?
When people start to pay for your body, you begin to realize how valuable it is to others. It also boosts your sense of self-esteem, encourages body positivity, and hastens your acceptance of your body and look.
Because you can!
You have a right to what you want to do with your pictures and content on so many levels. Among your fundamental human rights is your freedom to make choices. This human right gives you the privilege to decide how you want to live your life and make a living.
As long as your clients are at least 18 years of age, the sale of nudes and adult content is legal.
Although there are a whole lot of other reasons why nudes are sold online, we chose our top 4 in this article and would now guide you on the basics for making $1000 per month from selling nudes online.
Best Way to sell nudes online – Using what you have
For a lot of newbies, how to sell nudes online seem like a challenging terrain to navigate. Actually, It is simple, and one of the easiest ways to make money online. Technology has thankfully ensured that you do not need sophisticated devices to put your content out. In this section, we'll guide you on selling niudes.
1.Use your smartphone
For many reasons, smartphones are among the most important inventions ever. Although many people limit them to barely making calls and sending text messages, smartphones are among the most critical gadgets if you're looking to make money online from selling your nudes. They function as cameras, picture editors, video editors, and a means of communication for making the sale. To drive interaction and improve engagement on your nude, high-end smartphones are recommended – they make quality pictures a priority.
To ensure that your nudes come out better, here are a few things you can do:
Use natural light where possible

Use gridlines to properly balance and frame your pictures

Don't stand afar off – Your picture loses details

Ring light and selfie sticks improve the eventual quality of the picture

Clean your phone lens regularly with a lens cleaner or soft cloth

Don't use webcams for your pictures and videos (They damage the quality)

Try using a tripod as well – It increases the range of content you can create and sell.

Take a lot of pictures from different angles.

Be expressive and creative with it.

Work with the composition in your environment.

Edit your images before putting them out.

Learn about the basics of photography from videos and books like

The Beginner's Photography Guide
Using your smartphone is an efficient way to take nudes and make money online. In the absence of more technologically advanced gadgets, smartphones do a really fine work as well. They are particularly great because they are portable and can be used anywhere and anytime.
Paying attention to details while maintaining great poses and positions further drive interaction, engagement, and ultimately, nude purchase.
2. Cameras
Cameras are more expensive than smartphones and may not be affordable for starters in the nude industry. However, after a period of putting out selfies taken with smartphones, many nude creators graduate to using cameras.
Cameras offer a lot more attributes like background compression, depth of field, and telephoto zoom that improve your nude's photo composition. In order to sell to more people and to a larger audience, improving the quality of photo/video is vital, and cameras offer these fantastic qualities.
Using mirrors in your shoot and cropping your pictures at specific points lets you add some tension to your content; while serving just enough to leave viewers mesmerised. As a rule, always leave a little something to the imagination of the viewers that will always keep them wanting (and paying) for more.
3. Lighting
Lighting is a significant determinant in how your photo would look eventually. Although the perfect lighting almost does not exist, taking caution for light and shadows is critical. Natural lights make your nude content look better and more original. Having a mixture of natural and artificial light may give an orange hue to your picture/video, eliminating the perfection you are attempting to achieve.
For artificial lights, ring lights and umbrella lights often do the trick, particularly for nude content that is shot at night.
Type of nude content to make money online
After determining the gadgets you possess, and their quality, next in line is to choose the kind of content you can produce and how comfortable you are with putting them out.
Whole Body Photos
Photos that show the entire body frame are among the wide ray of nude options for making money online. Here, you are able to use more composition in your shots, achieving better ambience and improving the interactions.
Selfie photos
Selfies are selfies – quick, easy, and personal shots. To put this type of content out, one needs to be comfortable in their skin and take shots from the perfect angles. Although there are a variety of pictures and angles that can be taken as selfies, they present lesser composition like whole body photos.
Videos
Video posts get about 38% more engagement when compared to pictures. They are known to outperform photos in terms of reach and are better at driving reach and interaction with one's nude content.
Videos are a great way of showing diverse angles, telling stories, and increasing the revenue of the content owner.
Overall, finding a suitable nude content format where you are both comfortable and expressive is vital to ensure continuity of your content. Whether it is a picture, a video, a snippet, being able to hone and express one's sexuality would be integral in ensuring you can continually make content that earns you over $1000 monthly without feeling embarrassed or demeaning.
How To Promote Your Nude Content For Wider Reach, Engagement, and Purchase
If you can send a friend your nudes for free, you should be able to earn from it. However, to make substantial money from it, your content needs to have excellent visibility on the internet. Although you may not reach your financial goals immediately, following the tips we would share will hasten it.
In this section, we will guide you on the necessary steps to promote your nude content and make money from selling them online.
1.Build a community
To make your desired income from nudes, you need to have a community of committed people who are interested in buying them. The adult content industry is competitive and is best suited for people with a loyal community. How do you build this?
Build a profile that is attractive and friendly.

Interact with similar content to yours.

Have sessions where you connect with your clients – nothing relating to business.

Offer discounts and exclusive views to fans and loyal members.
By interacting and positioning yourself among the demographic that is interested in your kind of content, you make a name for yourself in that niche, and create a set of loyal prospects to your content.
2.Push your content out consistently and far-reaching
Although there are restrictions as regards nudity on social media platforms, push your content across social media in accordance with the guiding rules.For most media platforms, posting content 3 to 4 times weekly improves your ranking by the algorithm. Hence, consistency is key to building a loyal fan base, and giving your audience a variety.
To make $1000 or more per month, you need to be intentional about marketing your job and page to every available platform. Posting regularly would improve your algorithm ranking and bring more buyers to your window.
3.Stay courteous and professional.
As more content is being created, and more prospects are reached, there may be an increase in solicited and unsolicited messages.
While responding to customers and prospects, staying true as a professional improves customer retention and brand perception.
4. Don't undercharge. Don't overcharge—price right.
Pricing is quite an interesting theme when it comes to making money from selling nudes online. Because there is a massive volume of nude sellers on the internet, there might be a temptation to want to charge less to attract more clients. This does not exactly hold true – prospects may begin to view your content as "cheap", and the clients who would rather pay for exclusivity would not pay because they expect a higher cost for premium nudes.
Furthermore, placing high price tags on nudes may discourage users that may not be able to afford it.
To get the perfect pricing, here are 4 key things you need to consider:
The value of your nude (How much you would honestly sell it)

The price that would cover all the cost you may accrue while making the nude.

The spending power of your target market.

The price your competitors place on similar nudes.
Pricing right is key in all of it. Making adequate research, while using the above 4 points is key. Not undercharging – not overcharging – just charging right.
The Best Platforms To Sell Your Nudes
Sticking to your social media page to sell nudes is not enough. You need platforms with a larger follower base, where your content can be easily seen. In this section, we will walk you through platforms where you can readily sell your nudes, the features of the platform, price, pros, and cons.
With a solid membership base, access to live streaming and different customisation options, xModel is a platform for veterans and newbies in the adult entertainment industry. It is a secure platform that comes with a premium content management system and is among the best for people and brands trying to grow and establish themselves online.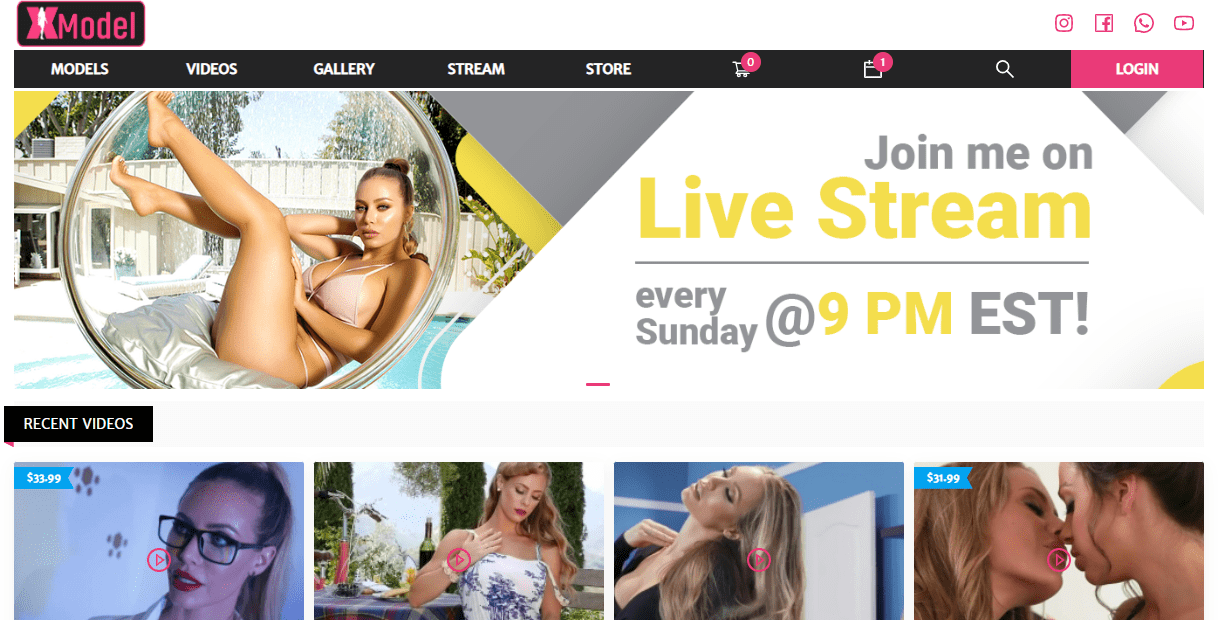 Asides from supporting all video formats and an optimized search engine, xModel gives access to a growth hacking tool, accommodates multiple payment gateways, and allows trial membership for up to 48 hours before they are converted to VIP members. With as low as $699, models can get free domains and free installation and setup of their website.
OnlyFans is probably the biggest platform for the sale of adult material globally, allowing every form of nudity and explicit content. With users having to pay a subscription fee to see the nude content, creators are almost certain to make a massive sum of money after setting their pricing structure for access and subscription.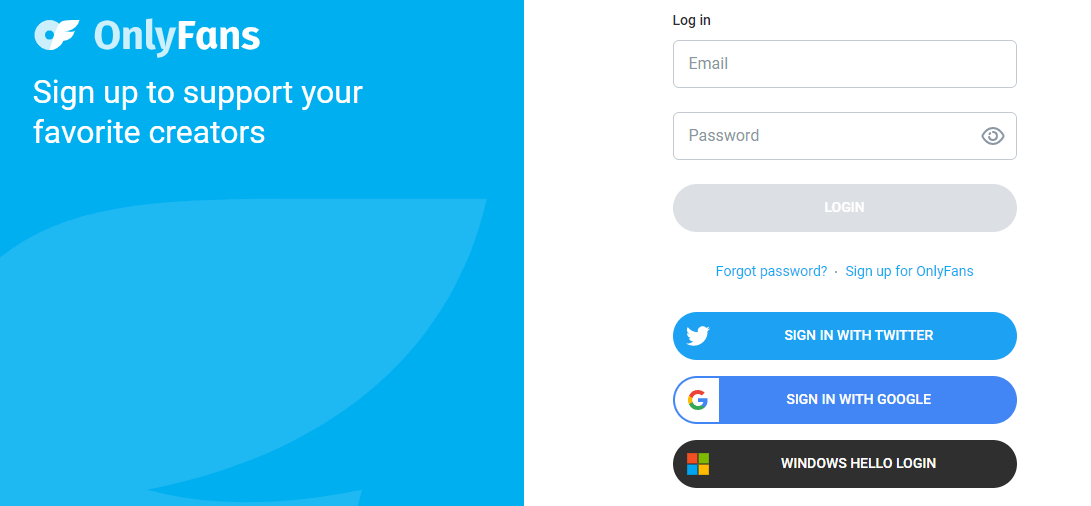 Once you attain 1000+ subscribers, content owners can make between $4000 and 7000 monthly – and it rises as much as the visits and views. With a policy of owners taking 80% of the earnings, while OnlyFans takes 20%, the platform offers diverse ways of selling specialized content in private messages asides from the entry fee. The only downside might be that you get to do your advertisement yourself, but you already have a fantastic structure in OnlyFans.
FanCentro is another platform that makes selling nudes easy. Armed with an easy-to-use account management dashboard, FanCentro provides content creators the opportunity to manage their members efficiently and monetise their content easily.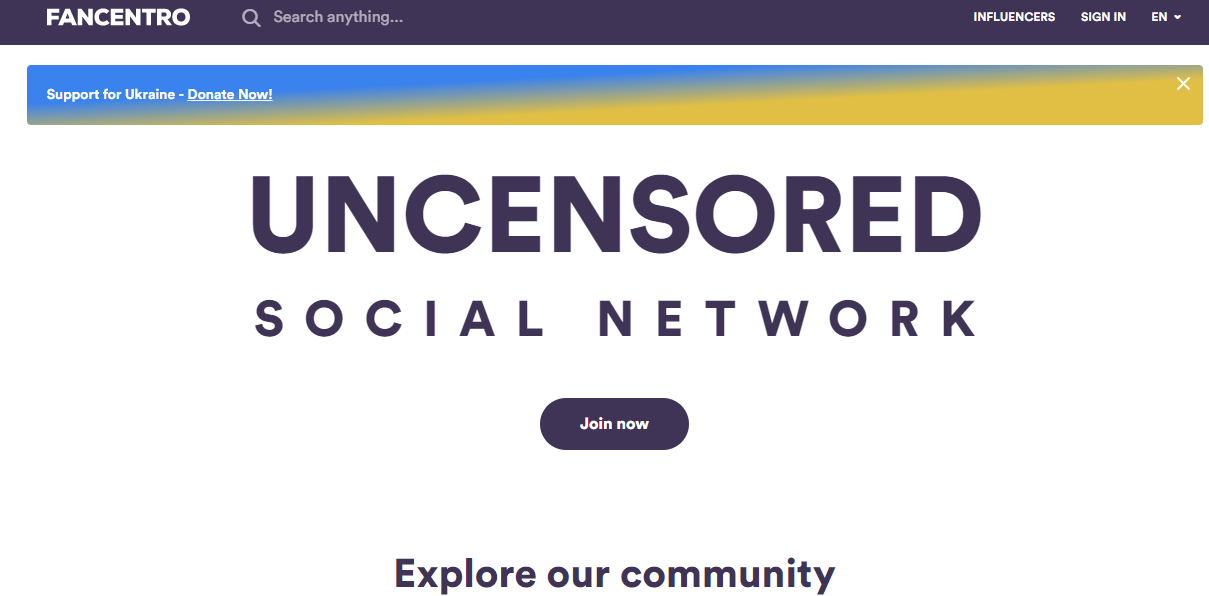 Using premium accounts, FanCentro allows owners to transfer their content from different platforms – facilitating the migration process while helping them retain purchased content.
By paying its influencers once a week, FanCentro lets account owners pocket 75% of their earnings from the site.
With owners charging as low as $9 per month, FanCentro is an ideal destination for newbies who are willing to put in the effort to grow and earn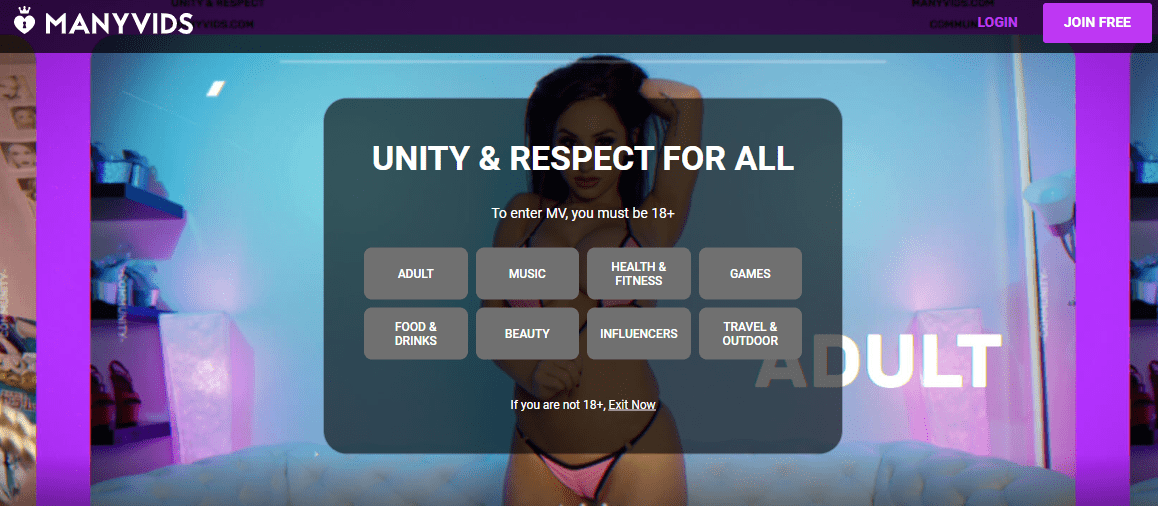 With an 18 and above benchmark, ManyVids is another popular place to sell nudes. The platform allows you to sell adult content including nude pictures and videos as an armateur or professional.
They give content owners the right to set their monthly membership price, with an average charge of about $15 monthly for nude photos. The platform also allows direct payment to models through direct deposits and bank wire.
To get started, you need to upload a minimum of 3 videos, but we encourage uploading more photos and videos for wider reach.
In the first year of ownership, content creators take up 90% of their earnings, and 80% in subsequent years. ManyVids is a prolific destination for newbies in the adult community who are looking to sell their nudes for money.
This exclusive platform helps professional and new adult content build a community for their content. It currently boasts of over 20,000 girls across the globe, allowing guys to look through the profiles of women who may want to sell their nudes.It is a great platform for ladies who may want to add flirting as an added service to selling nudes online.
Selling nudes on Mygirlfund is easier for girls with great personalities because with respect to the conversations you have with prospects, your personality sells your content. It allows for a much more deeper connection with clients, and provides a window for sharing videos and pictures.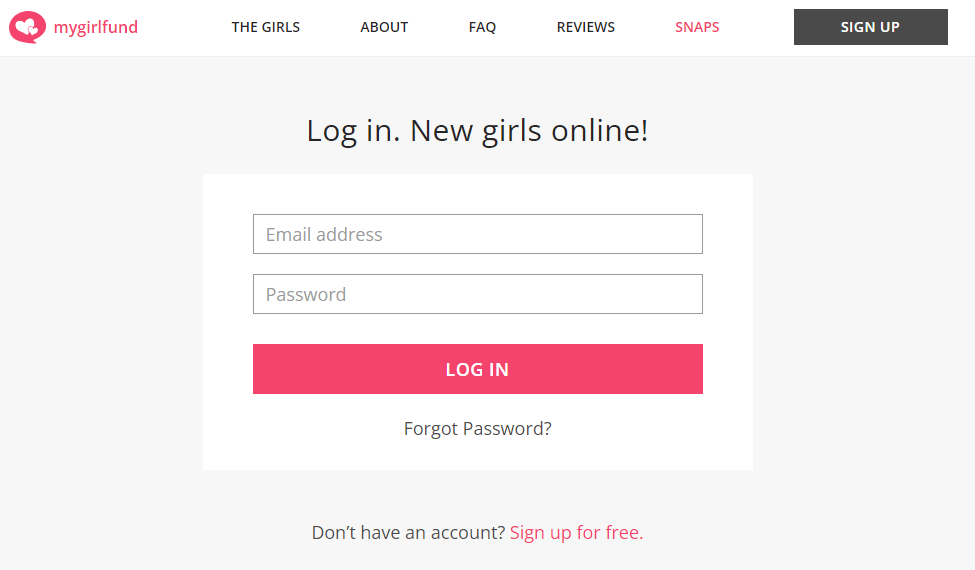 Like many other platforms, content owners are allowed the liberty to set the price for their content, as there is no fixed commission. If you have a banging body and can also hold up conversations, Mygirlfund is the ideal platform for you.
To quickly boost income made from selling nudes online, you can use multiple platforms simultaneously. Albeit stressful, managing different platforms would ensure that you keep making money from passive multiple streams. There are a lot more platforms for selling your nudes online, but we have recommended our top 5 with great traffic so you can begin to make money as soon as possible.
After determining your desired platform(s), the next thing before you start making money is choosing the perfect payment channel to receive funds.
Best Payment Platform to sell Nudes Online
CashApp is a simple and fast mobile payment platform that allows users to make online payments and transfers. They charge 1.5% for immediate transfers, and are available only in the United Kingdom and United States.
Equipped with peer-to-peer money transfer services, CashApp is an ideal service for adult content creators because they do not take percentages, and do not impose high restrictions against nudity for its users – making it a great choice to start making $1000 per month from selling nudes.
Cryptocurrencies
This is the 21st century! There is no need to sign up, swipe, type a pin, or sign anything to be able to send and receive money. Cryptocurrency payment gateways allow individuals and businesses to receive payment for goods or services.
With a wallet address that you can send to prospects, you can now earn over $1000 from your nudes in no time.
There are other payment platforms and channels like Venmo and gift cards. However, the above recommendations are very good for receiving payment for nudes.
Conclusion
Having come this far, the decision to start making $1000 from selling nudes online rests on you. It requires a good level of tenacity, curiosity, and quality time to be successful. Nobody makes a 1000 bucks by merely sleeping and waking up.
If you have considered and decided to sell your nudes online, sign up on xModel to start building that financially secure future for yourself. It is safe, secure, and is a great way to start selling your nudes online.
While giving you the opportunity to create your own distinct membership,you can build your adult website within a week by simply using xModels. It also has inbuilt payment platforms that allows you manage your assets and income simultaneously.
The adult entertainment industry is booming, and has the potential to make you a truckload of money. We hope you have gotten insights on the best way to make money online by selling your nudes.