-

15

mins read
Applause if you didn't know you could sell feet pics online. Applause if you know you can sell feet pics online. Applause if you have foot pics to sell. And applause if you are just learning that selling feet pics online is a thing.
Well, selling foot pictures isn't new, but it's an excellent way to earn extra cash. This guide will teach you why, how, and where you can sell your feet pictures online.
Let's dive in.
Who Buys Feet Pics?
For people who are just discovering that they can sell foot pics for extra income, the next question usually is, "who buys foot pics?"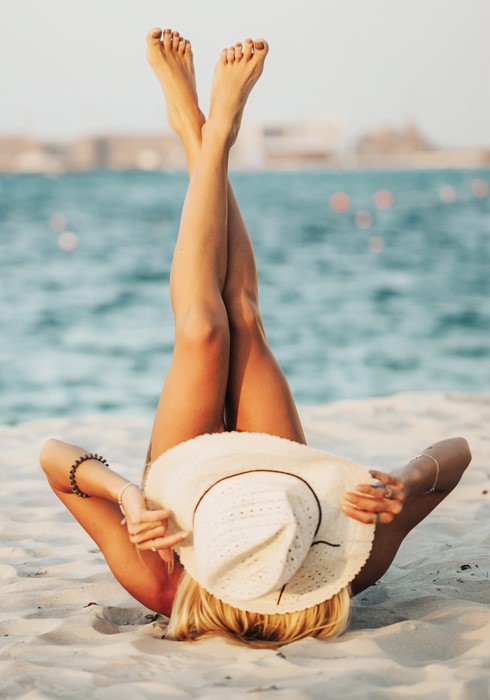 The world has moved from having to shuffle modeling agencies to sell foot pictures to basically sitting in the corner of your home and selling them online, but who's willing to buy?
1.  Artists
Trying to draw abstract photos from scratch may sometimes get very stressful, most artists and painters usually require a reference photo that they can quickly draw/paint, and that's where your foot pics come in.
Taking your foot pics for painters and artists is an excellent way to make extra money online. While they keep searching for ideas for their arts, you keep fueling it with your shots.
2. Stock Images Websites
This is another group of people who are readily available to buy foot pics – they are, in fact, higher paying than others. For example, websites for stock photos pay you for uploading your feet pic on their platform, and you get paid when others try to download it.
Simply sign up on these websites and upload to start earning this way. This way, you do not need to look for buyers, as there are millions of people trying to download from these previously established stock photo platforms.
3. Lovers of Feet Photos
Although many people hate to admit it, there are thousands and millions of foot pic lovers worldwide. A million other top celebrities like Ludacris recognize how much he loves them. You can sell your feet pics online to these people – pleasuring their fetishes and filling your pocket.
4. Foot Modeling Agencies
If you have beautiful feet, there's no reason why you've not started making solid bucks from it. In addition, there are foot modeling agencies that are big on beautiful pic feet. Hence, you can create content for them and their magazines for publication.
You can reach out to these agencies and go through their recruitment and evaluation phases to get started with this. You might need to send your feet pics for evaluation and become their feet model. This opportunity is not open to men and women and can pay as high as $500 per hour during a model shoot.
Why Do Men Buy Feet Pics?
Everyone has a different sexual fetish and for some men, it's feet. According to psychologists, some men only get sexual happiness from the foot. The desire to obey and admire these body parts is a form of surrender. Metro News, interviewed some foot fetishists in 2020, and here's what Michael had to say,
" For me, attractive feet consist mostly of size, shape, softness, and (as strange as it sounds) the personality of the owner of the feet.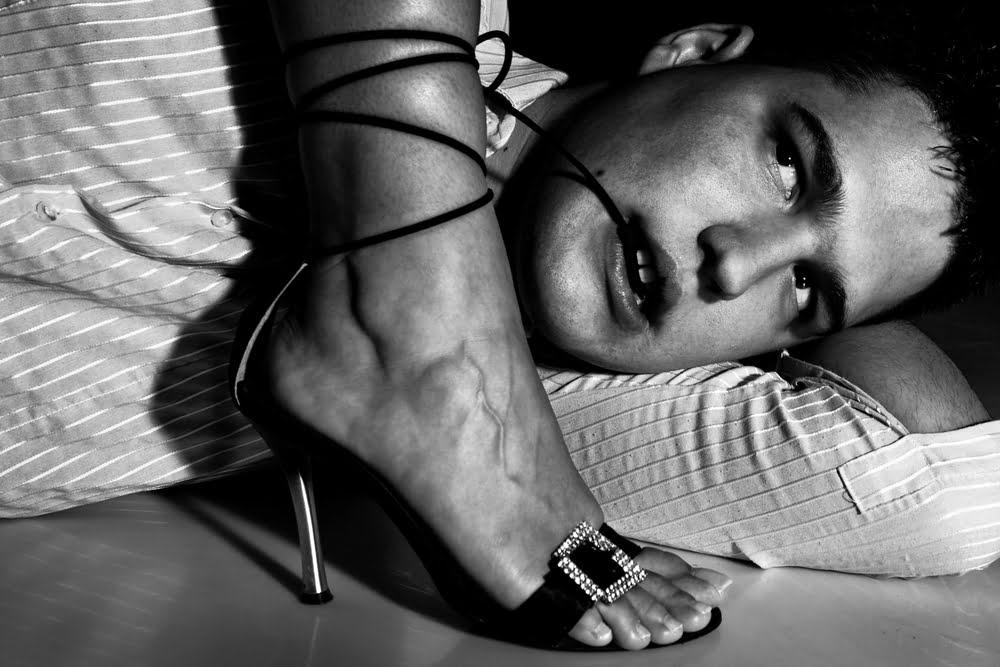 'I can't feel softness but it's an inference I have to make. Generally, if they look soft, four out of five times they are. Figuring out the personality of the person, I either interact with their posts and see how/if they respond, then look at their bio.
'One of my favorites is on Reddit. She's really sweet, and her feet match the criteria I mentioned earlier: nice size, and shape, they look really soft, but it's really her personality that gets me.
'I've talked to her and she's fun to talk to! I've done two artworks of hers, and when I messaged her to give them to her, she was really happy to just chat! Her bio said business only, and I was nervous at first because I didn't want to inconvenience/waste her time."
Where to Sell Foot Pics Online?
There are a million platforms online to sell your feet pics online. These include websites like Etsy, Instafeet, FeetFinder, and so on. You may also sell feet pics on social media like TikTok, Snapchat, or Instagram for a broader audience base. However, to sell feet pics online, you just need to determine your preferred platform, and we will elaborate on it later in this post.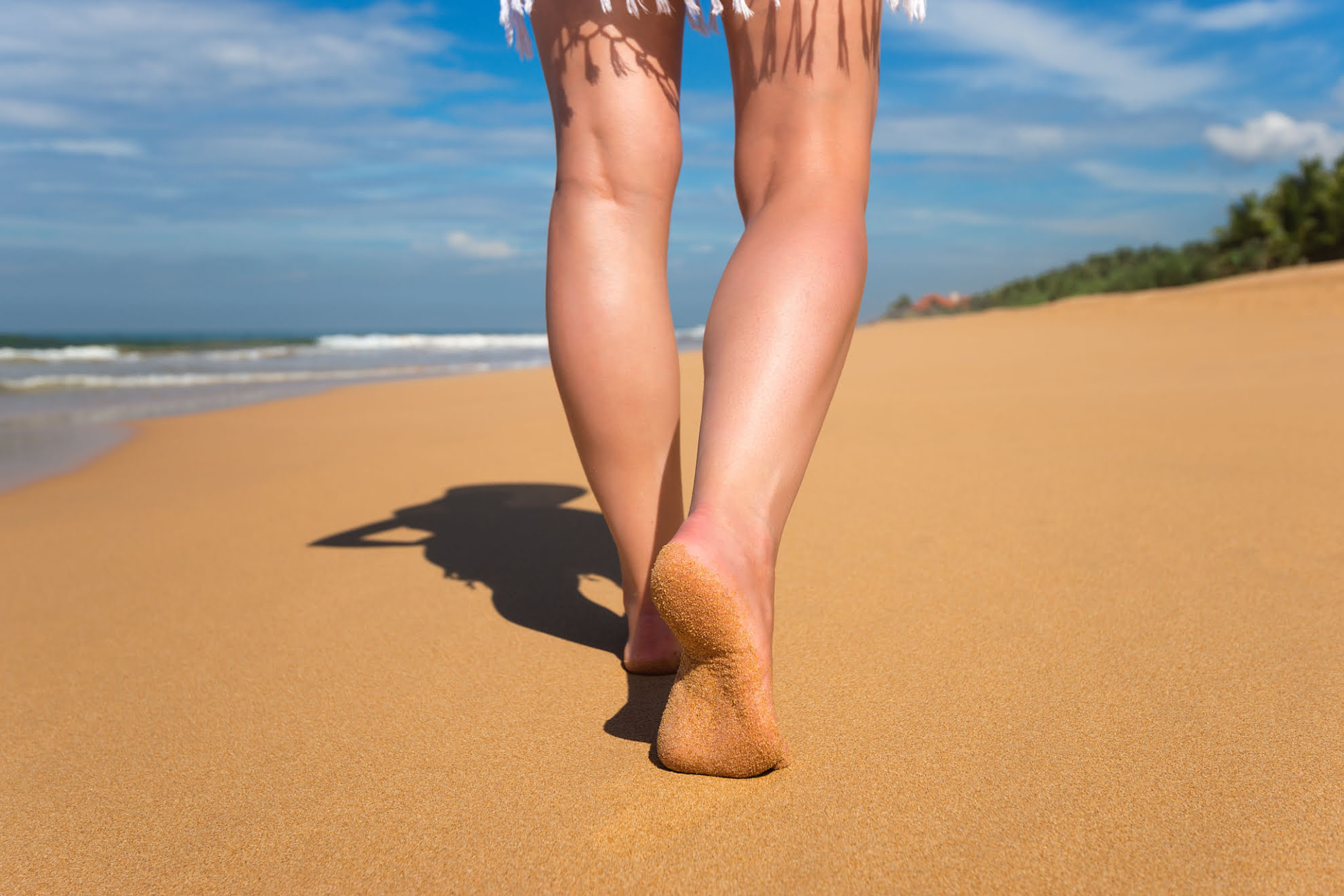 How Much to Charge Feet Pictures?
The overall price of feet pics online is dependent mainly on how excellent or marketable the pics itself is. It also depends on the precise need of the buyers, as well as the foot photographer's ability and picture editing.
People make as much as 70,000 dollars annually from selling feet pic. However, the average monthly earning from selling foot pics online is around 3000 to $5000 monthly. Although averagely, one feet photo goes between $2 and $100, it is always advisable to build your pricing from the bottom up.
Is It Legal To Sell Feet Pic?
Absolutely! It is legal to sell feet pics online. To prevent any legal implication, ensure you are 18 years old or above, and that you possess the rights and ownership of the picture you are about to put online.
Selling feet pics online is legal in countries like the United States, Canada, the UK, Australia, etc.
Should I Pay Taxes for Selling Feet Pic?
When you've made money online, be sure to remit legal taxes to the government as and when due. The IRS deems selling feet pics online like any typical business model, and annual earnings should be taxed.
Where to Sell Foot Pics Online in America?
America is a free country. Therefore, there are a million platforms online to sell your feet pics online. These include websites like Etsy, Instafeet, FeetFinder, and so on. You may also sell feet pics on social media like TikTok, Snapchat, or Instagram for a broader audience base. However, to sell feet pics in America, you just need to determine your preferred platform, and we will elaborate on it later in this post.
1. How to sell feet pics from your own fansite?
Imagine being able to snap your own feet, upload on your fansite, and receive credit alerts into your bank account—such ease of making money. These and more are why selling feet pics on your own site is one of the best methods. It also allows you to create an interpersonal relationship with your customers and clients, and also gives your business a better brand image.
To do this, you can create your websites using WordPress. Start by hosting a blog about foot photography, and also include foot care and routine content on your selling feet pics site. Then afterward,  install membership and eCommerce plugins and sell your pictures.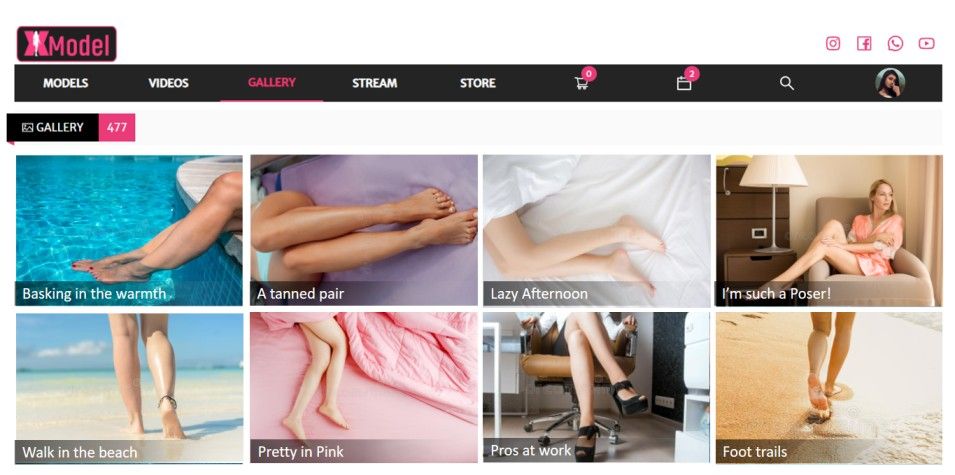 Although WordPress has its drawbacks, you need many plugins to set up a functioning fansite, slow website speed, and poor SEO functionalities.  You can use another interesting platform called xModel.
xModel helps adult content creators to start their own paid membership website without having to install plugins or worry about payment integrations. Models can create their fansites with  customized subscription fees and reliable payment processors. It also has a live streaming feature and an integrated eCommerce. It's an easy way to start a fan site integrated with all the tools required to run it effectively.
Know how to sell used panties online using xModel here.
2. How to sell feet pics on OnlyFans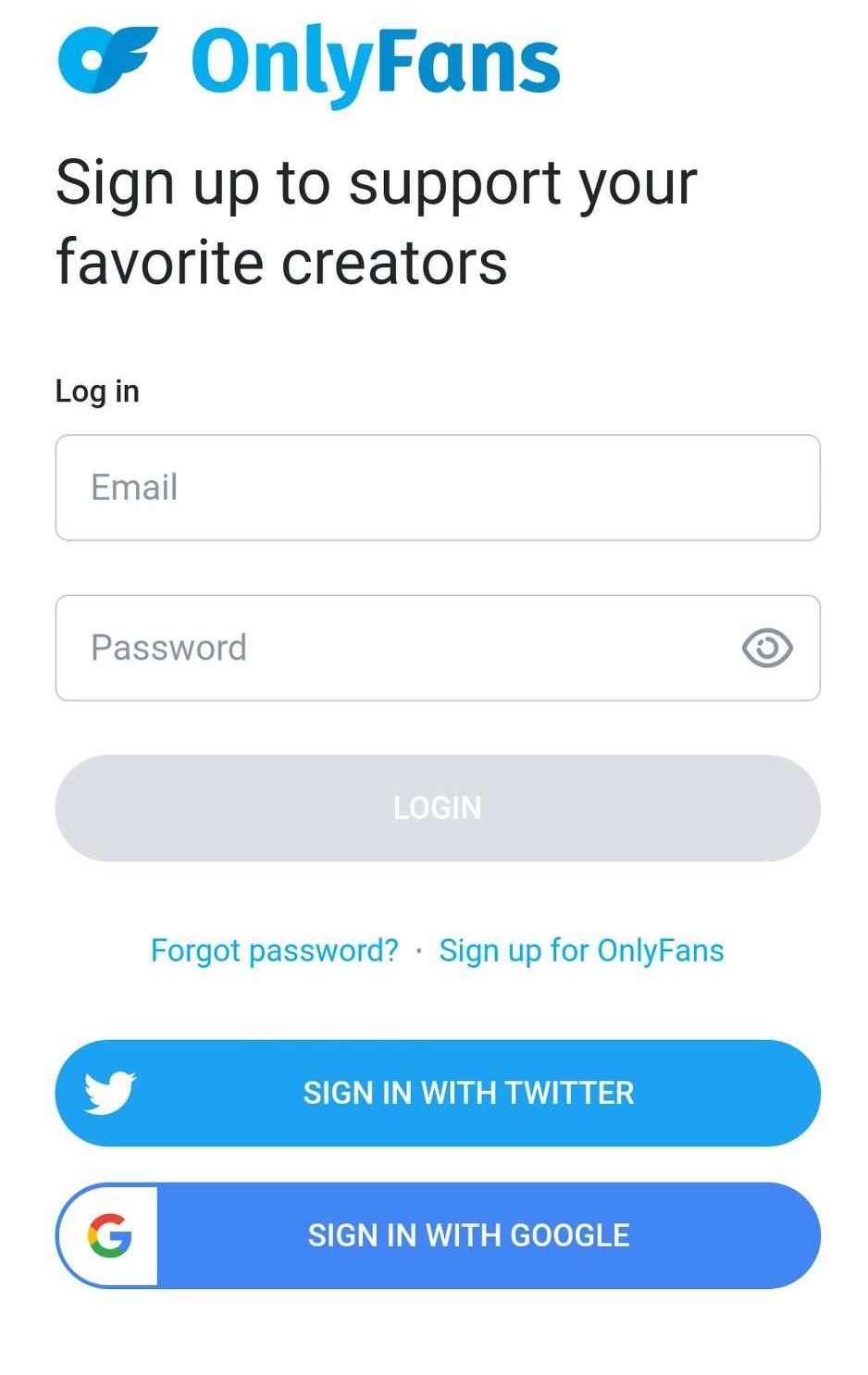 OnlyFans is one of the biggest platforms where the sale of adult content materials takes place, and where you can sell feet pics take place.  Going live in 2016, OnlyFans is a platform that brings foot pic lovers with their content creators, and it is a haven for thousands of entrepreneurs who are selling feet pics online and making exceptional passive income monthly.
The platform allows subscription fees before access and enables pay-per-view messages (where prospective buyers pay a predetermined price to unlock and view feet pics and videos. This process ensures that when selling feet pics online, your uploaded pics are deemed exceptional, and you can build loyal, consistent customers for your feet pics online.
3. How to sell feet pics on Etsy
Etsy is the perfect place for selling your feet pics online that does not involve using social media. It supports the creation of digital assets and even supports the use of accessories in your feet pics online.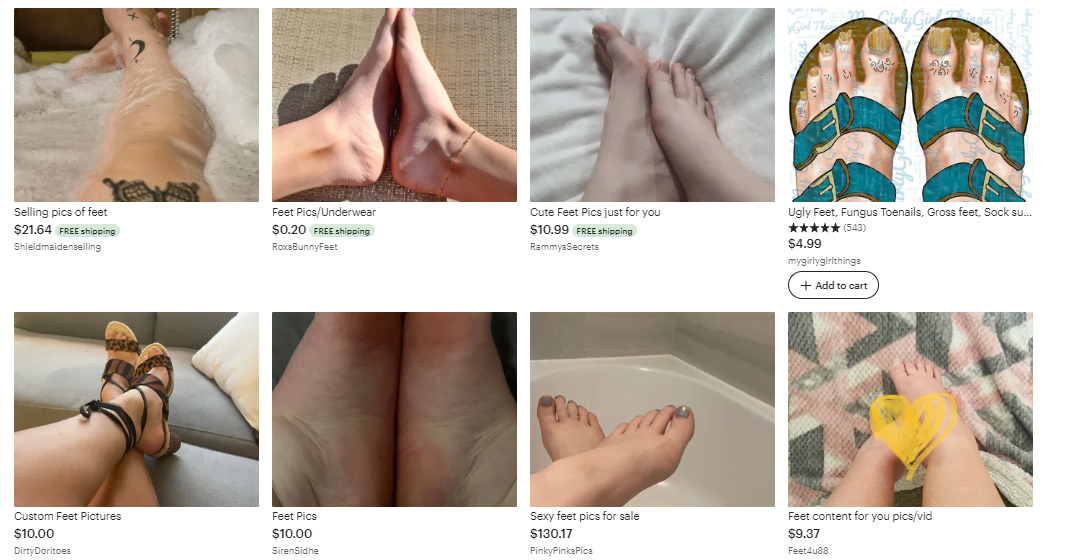 You can sell other items on Etsy, like sandals or toe rings that make your feet even look more marketable.
On Etsy, you can even create foot markings, prints, and adornments that make your feet of more substantial digital importance. Sellers can make as much as $5 to $30 for foot markings on this platform. For even more price, sellers can add quotes or captions that make it more relatable and put them up for sale. Etsy takes 5% of the income from foot pics sales at the end of the month.
4. How to sell feet pics on InstaFeet
Instafeet is a private social media network connecting feet sellers and feet admirers. On the platform, you can share and sell your feet pics on Instafeet. The platform is easy to navigate, and its application process is direct.
After approval, creators can join for free, as long as they are of legal age. Simply sign up with your details on Instafeet, create a public seller's profile for yourself, post pictures of feet you want to sell, and set up your selling price. After this, you may begin posting numerous photos under your seller's profile and promoting your uploaded images for increased visibility.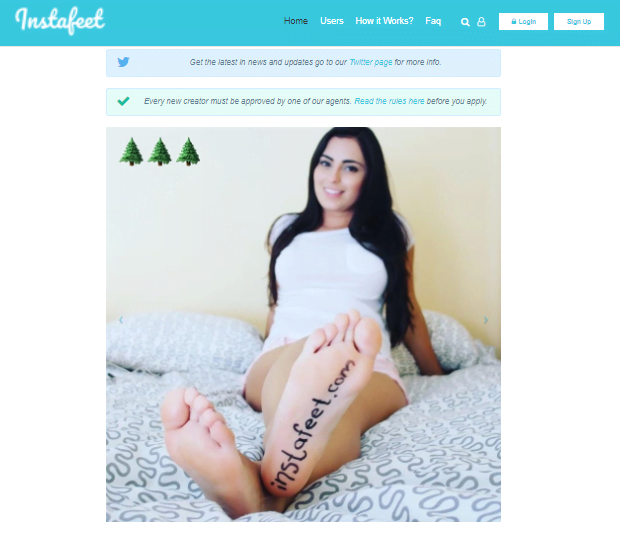 For starters that have not built a loyal market, it is recommended that you put lower prices in the range of $10 for a single feet pic. With time, you may be able to increase it to as high as $100 and make great money from your feet. Using Instafeet, you will take home 90% of your earnings, while the platform takes 10% as commission.
5. How to sell feet pics on Feet Finder
Most people who sell images of different parts of their bodies are usually particular about privacy. Although they put parts of themselves out there, that's all it is – just parts of them – not all. Feet Finder is also among the most secure websites to buy and sell feet pics online.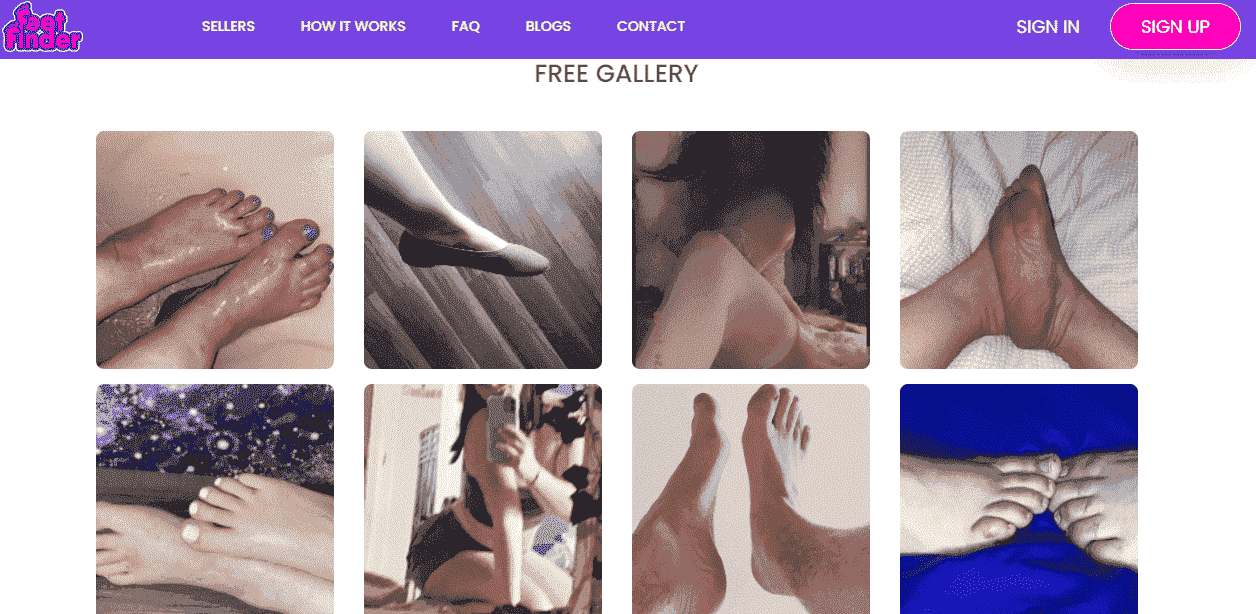 With newer feature updates and a 4.8-star rating, Feet Finder's Algorithm favors everyone equally irrespective of how many followers they have – giving smaller platforms a fighting chance for their content to be well marketed. Keyword optimization also helps improve the platform's reach of pictures and videos. It also allows monthly subscription services where buyers can pay upfront for all your content on the channel.
Feet Finder allows you to go home with as much as 80% of your gross earnings while they retain the remaining 20% as commission. An extra feature that protects feet pics owners is that buyers only see the blurred pictures until they pay to view them.
6. How to sell feet pics on Foap
Foap is a photography app that houses a lot of stunning pictures, and therein, you also sell online. To do this, you do not need much. You just need to upload a collection of incredible feet pics and use the Foap market to sell them to agencies, brands, and platforms worldwide.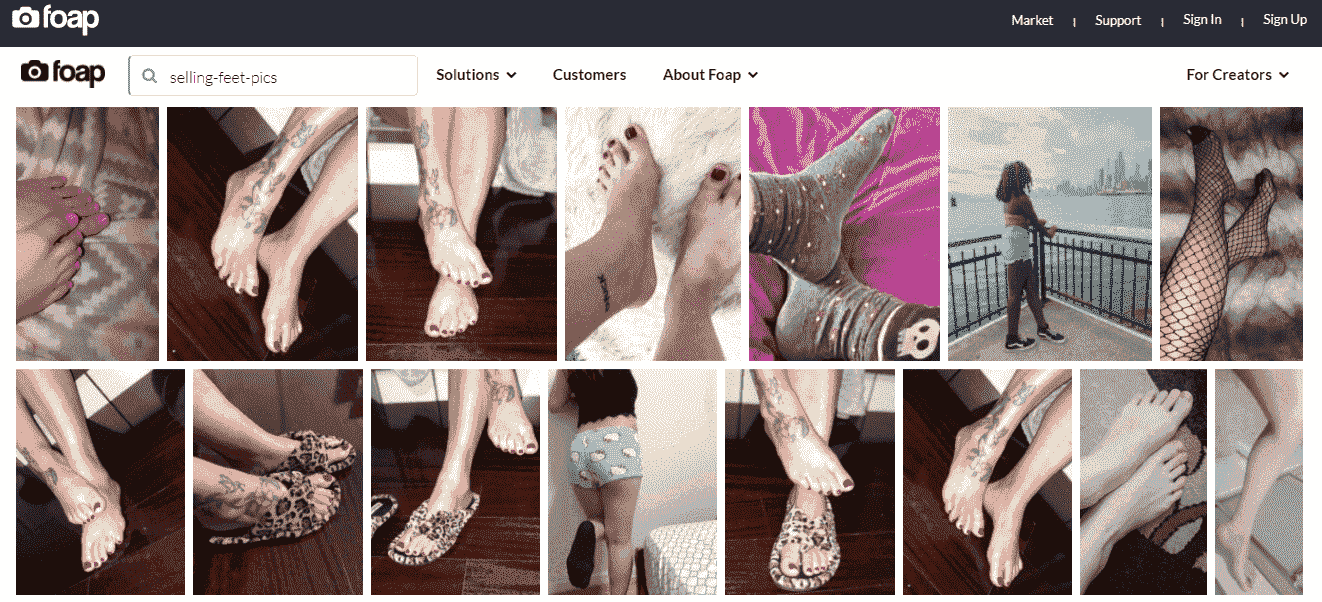 Simply download the "Foap" app from your preferred app store (play store or apple app store) and sign up on the platform by creating an account. From this point, you simply upload amazing foot pics as a Foap seller and tag them with the prices you want.  These prices vary from as low as $3 to as high as $50. However, Foap allows the sellers to pocket half of their dividend from the sale and takes 50% as the platform commission.
7. How to sell feet pics on Craigslist
Craigslist is an American advertisement website that promotes the sale of pretty much everything. From household items to jobs. Craigslist is very classified helps users and buyers navigate very quickly on their website, and the website was deemed to generate over 1 billion dollars in revenue annually.
Since its creation in 1995, Craigslist now functions in 700 cities and over 70 countries. It currently has over 56 million users and has ease of use. To start selling feet pics on Craigslist, you'll have to sign up on the platform and create a seller account, after which you'll take beautiful pictures of feet and start posting them on your page with their price tags. Once that is done, select the country or state you want your ads to be addressed to, and run promotions for increased visibility.
However, due to the high volume of users, there have been reports of scammers. Hence, limiting the amount of personal information on the page is essential for security and privacy.
8. How to sell feet pics with a Blog
Another overlooked way to start selling feet pics online is by using a blog. On a blog, you can write extra things about your item to be sold – you may even write about how you take care of your feet, the events that led to you taking your feet pics, and the value of that feet pic.
When people randomly read these blogs and see related topics to feet in their search, they are moved to buy these pics online. While posting your feet pics for sale, you can write about how you care for your feet, tips for clearer leg skin, and the footwear to recommend while posting your feet pics sale. Posting on the blog does three things for you:
Increase awareness and reach of your feet pics for sale
Generate income from the blog's website traffic through ads.
Make extra income from writing sponsored posts and affiliate marketing.
9. How to sell feet pics on stock photo sites
As mentioned earlier in this post, some of the best people to sell feet pics to are stock photo websites. Numerous stock photo platforms are looking for stunning feet pics that can be displayed and highlighted on their website. Interestingly, once your feet pic is on a stock photo site, you do not have to look for buyers for it – a market already exists. These platforms like Unsplash, pexels and Shutterstock pay contributors of these photos handsomely, and some of them even pay you every time any image you uploaded is downloaded.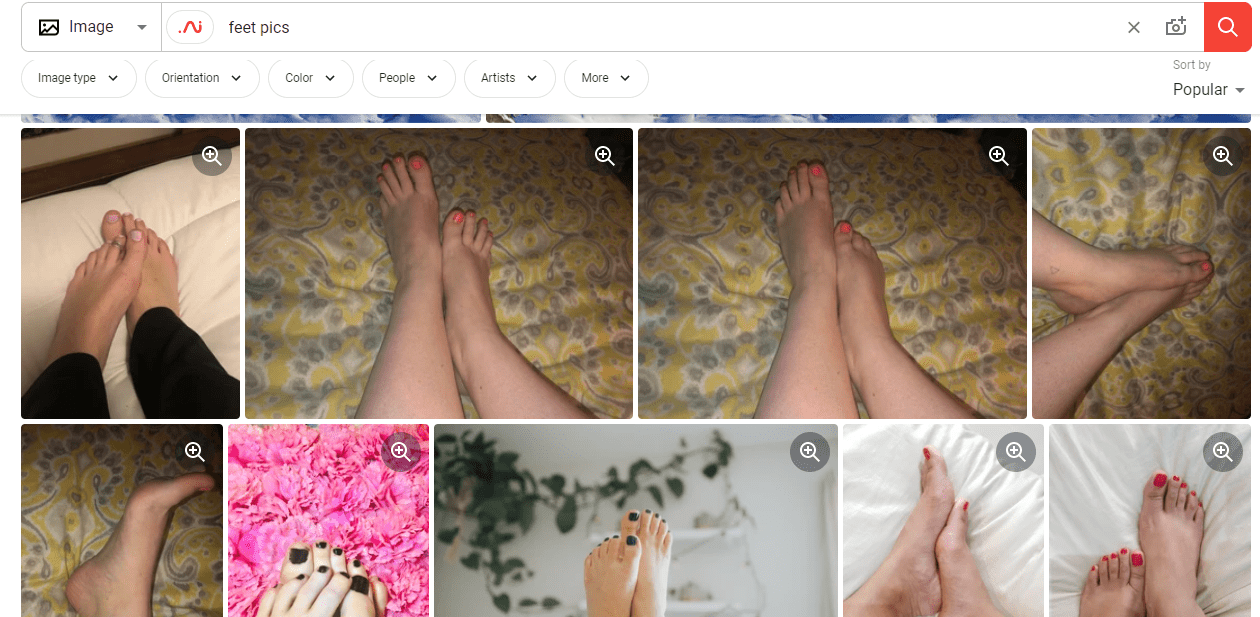 With the millions of users on these platforms, pics owners do not have to bother about generating passive income – they can just continue with other activities and keep receiving credit alerts every time another picture of their sells in the market.
To improve the frequency of sales on feet pics on these platforms, taking quality images of feet often does the trick and takes different pictures. For example, some foot lovers prefer to see the soles, while others prefer the toes. Likewise, some like to see bare feet, while others prefer it in heels. Understanding that different feet parts are intriguing to different groups of people, taking a wide range of pictures that would most likely fit the intended user's fetish would boost sales immensely.
10. How to sell feet pics on Zazzle
Zazzle is such a great marketplace for selling feet pics online. The platform houses over 300 million digital assets and is a great place to buy and sell foot pics and illustrations online. Further armed with virtual design tools, you can add further beauty and illustration to your feet pics online.
To further improve the value when selling feet pics online, you can make them into prints and mock-ups – customizing them for wares and gadgets.
Using Zazzle is really easy – create an account from the "Create your own" section, upload the photos you want to sell online, click on "Sell it" to post on the marketplace and write a short bio description that would describe and accompany the photos when the potential buyer sees them.
With appropriate feet tags like "#FootFetish" "#PrettyFeet", you can further improve traffic to your page, and to every other item in your catalog.
How to Sell Pictures of your Feet on Social Media
Rest assured that anything you want to see or buy is present on social media. So, armed with this information, why haven't you tried selling pictures of your feet on social media?
Being able to sell on social media is vital, and there are a lot of social media channels out there that improve communication and bring people together. It is even recommended that social media platforms are used in conjunction with the websites to draw traffic to your subscription-based platform. This section will show you the best practices to sell feet pics on social media applications.
1. How to sell feet pics on Facebook
Facebook is the largest social media channel globally, with over 2.9 billion users. This means that almost half of the world is on Facebook, and it is an excellent platform to sell your pictures because you have a larger population and a more extensive market.
Sign up on the platform and join market spaces and group pages to buy and sell feet pictures by toggling. Using the search bar, you can easily select the specific groups you want to be a part of and find a lot of interested customers. By being active on the group page, you stay in the mind of potential customers and often turn this lead generation into endpoint sales. You can also run adverts to gain more buyers.
2. How to sell feet pics on Instagram
Instagram is known for its glitz and glamour – however, that's not all there is to it. Numerous people are making active and passive income from it.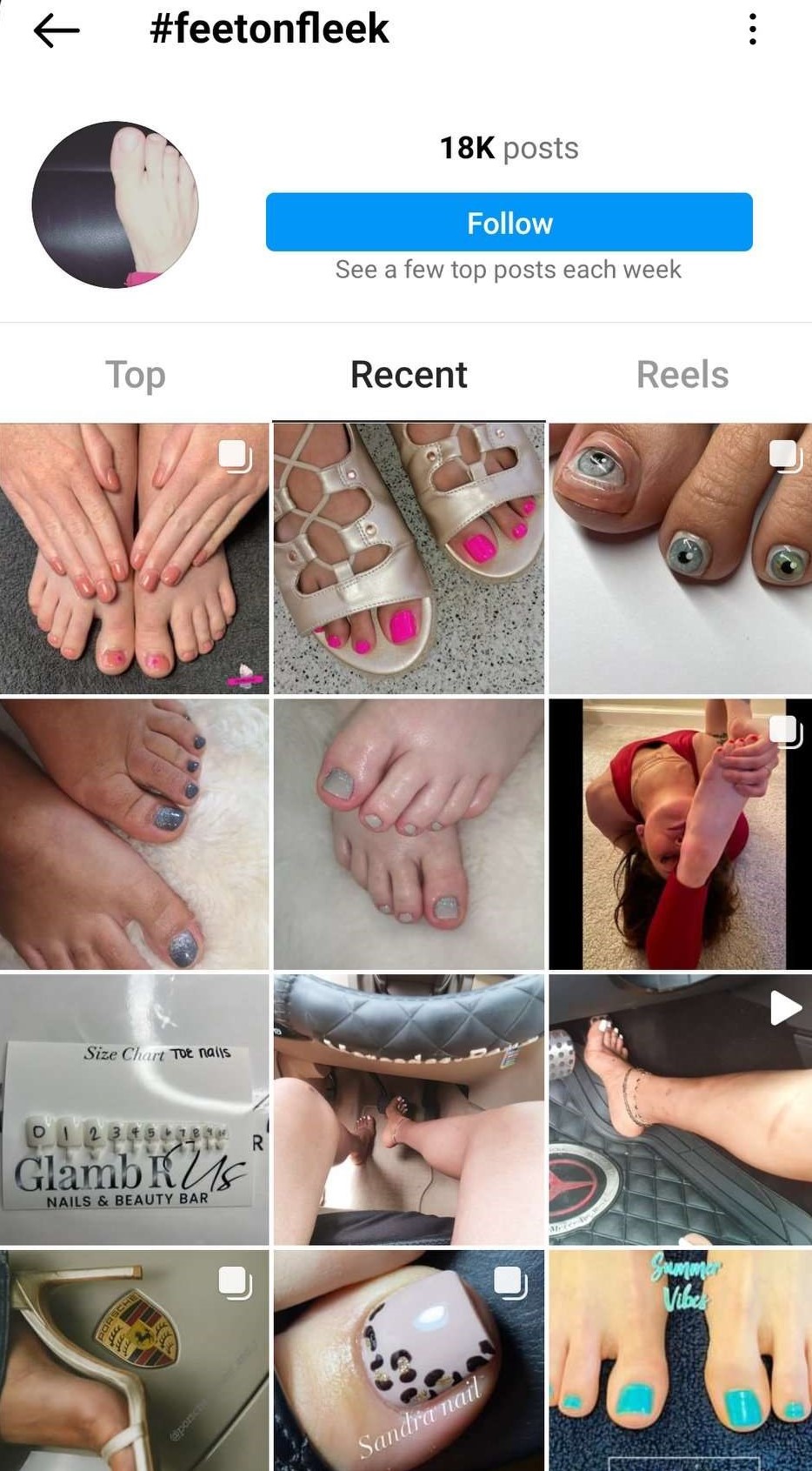 To get started, create a dedicated Instagram account to sell feet pics online. Set up your page beautifully, and use feet pics as your profile picture so people can easily associate the page with what you do. When uploading or posting images, use hashtags like #feetonfleek or #finefeet, or #explore for greater reach.
It's essential to take high-quality photos and make beautiful edits on them because buyers will likely buy if they find the pictures aesthetically pleasing.
On Instagram, you can also sell exclusively to a specific audience and put up a membership site account with xModel – where members and subscribers pay to see your content.
3. How to sell feet pics on Snapchat
Armed with millions of users and potential buyers, you can sign up for a premium account on Snapchat and harness its unlimited access.
However, this is pretty different from Facebook and Instagram – On Snapchat, you need to post your content regularly because Snapchat content disappears after 24 hours. You can also connect with payment systems to receive financial remunerations from selling feet pictures irrespective of where you are.
4. How to sell feet pics on TikTok
After its massive rise in 2020, TikTok has grown as a social media platform and a great place to market digital products. Using short videos that accentuate feet angles, anybody anywhere can buy and sell feet pics online. How?
While using feet pictures and videos that would readily draw feet pic lovers to your page, post your snaps consistently on your stories for improved visibility, and ask people to subscribe to your private snaps plan. You'll find buyers faster than you can imagine and create a dedicated subscriber list.
Like most other social media platforms, TikTok gives you a wide range of buyers and an already existing market – you just need to latch on to it and earn extra income. Now that we have thoroughly discussed the best platforms for selling feet pics online let's delve into tips that help you successfully sell feet photos online.
How to Sell Feet Pics And Make Money?
The first step to making money selling feet pictures is to take foot pictures. Figure out the kind of pictures feet buyers like. Some examples are foot pictures with adornment, foot pictures close to fruits, your sole, or your toes, etc. After taking good pictures. Pick a platform, some people sell pictures on IG,OnlyFans, or any of the platforms listed above. The key is to post regularly and promote your work on different platforms. If you want to take full control of your business. It's best to have your own website.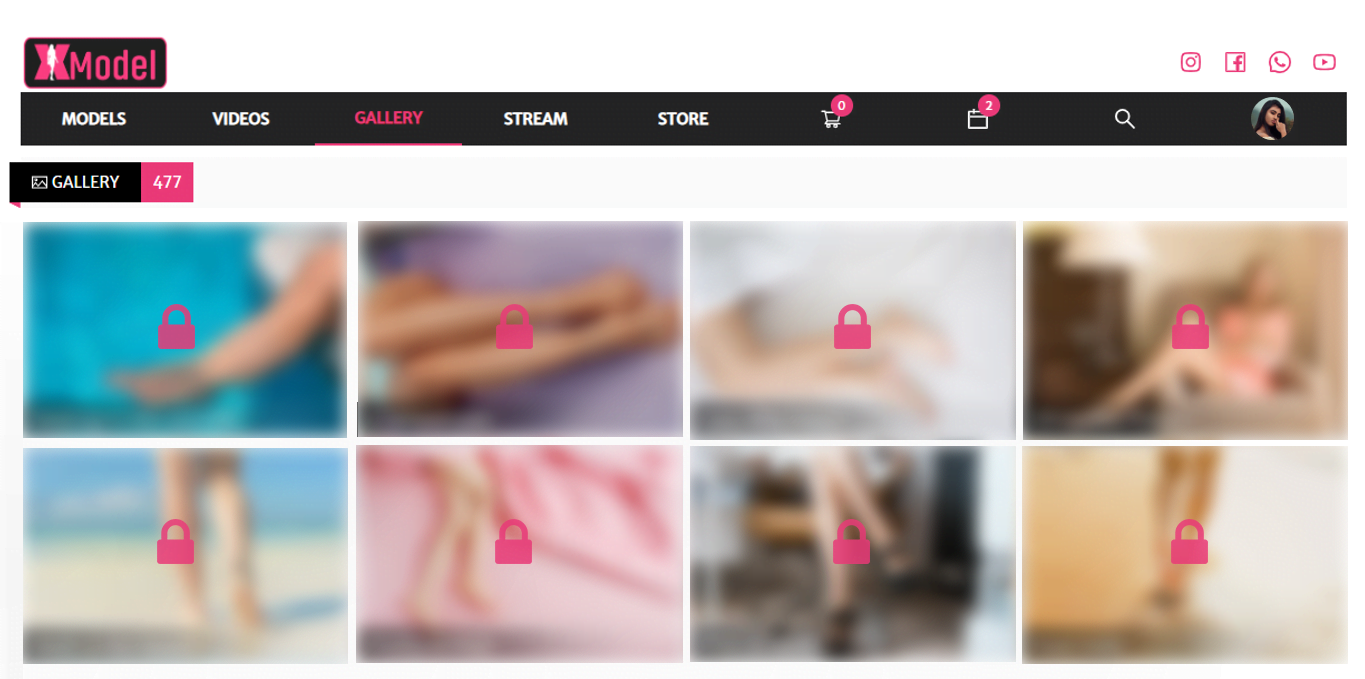 Using a platform like xModel where you can offer live streaming, customized subscription fees, reliable payment processors, and an integrated eCommerce. You can also have your own marketplace for selling other things aside from your feet pics. Truth be told, anyone can sell feet pics online if they want to, for example, a medical student makes 5,000 Euros selling feet pics online.
Tips to become successful at selling feet photos online
In any economy, what sets successful entrepreneurs apart from failed ones is discipline and consistency. The subsequent tips we would recommend are those that help you become successful in this line of business.
1. Take eye-catching pictures
Even if you have the most beautiful feet globally, if the pictures do not look nice enough concerning the picture quality, many people won't buy them. So to improve sales, you must take professional and high-quality photos of everything you put online. Interestingly, you do not necessarily need a camera to do this for you – a high-end iPhone like the iPhone X upwards is enough to do the trick.
Find a well-lit location or use artificial light. Take multiple pictures that capture your feet in different angles and directions. With phones that are already equipped with portrait mode, it gives your photos an even better depth and improves the output. Add minor edits to enhance the human feel.
2. Try out Different Poses
One thing with artists and painters who pay for feet pics online is that they love to see the creativity and uniqueness behind these feet pics. Hence, trying out different feet poses and other adornments help your feet look better and improve their likelihood of being bought in the market.
Instead of snapping your bare feet side by side, why not try to put them in front of each other? Or are you even arced by a wall?
You can try poses with:
Bottom of your feet
Feet arch
Feet in heels
Giant feet pic (Such that the feet are the closest to the camera and the largest with respect to aspect ratio)
Toes scrunch
Overall, channel your creativity when trying to sell feet pics online and try out different poses in your pictures.
3. Take Care of Your Feet.
It is your money maker right now. Taking care of your feet is essential if you want to thrive in the business of selling feet pics online. So how to keep your feet healthy and neat?
Get a pedicure as and when due (At least once a month)
Moisturize your feet properly and reduce how long they spend inside your shoes and socks.
Trim your nails regularly and make them look good!
4. Be Professional
Don't mix your account with your social media account. You must keep your account as professional as possible.
Let your usernames be professional.
Let your profile picture speak (at least subtly) about feet
Let your email also look professional and used for your feet selling account alone
5. Protect your content before it gets sold
One thing many image sellers on the internet struggle with is piracy and content theft. As a budding feet pic seller, you mustn't upload the main image to be sold on your social media account. Instead, you can watermark it with "Preview," or "sample," or "sneak peek." This helps prevent theft or people trying to sell your content illegally.
How to sell feet pics without getting scammed?
In the world we live in, there are increasing cases of fraud and theft. And as a feet pic seller online, it is essential that you put measures not to get scammed. What to do?
Do not put out personal information: It keeps you safe, secure, and free from tracking by stalkers.
Use verified payment platforms: Many scammers online try to negotiate their preferred payment platforms. Stick to yours and confirm they have made a payment before releasing your photos.
Use a separate social and email account: It helps your professional outlook and improves your chances of resolving a case dispute.
Final thoughts on selling feet pics
Selling feet pics is an exciting way of making money today. It requires little technical know-how, lesser hours of research, and is a good source of passive income. If you follow what's in this blog, you can start making passive income from anywhere with just your phone.
FAQs on selling feet pics online
Let's briefly discuss frequently asked questions about selling feet pics online, and answer them summarily
1. Where can I sell my feet pics online for money?
You can sell your feet pics anywhere – from your own website to feet selling platforms, to your social media account. You only need to set up a seller's account and start.
2. How can I sell my feet pictures anonymously?
Anonymity is an integral part of foot selling. When doing so, do not disclose your official name online – It can invite stalkers to start trying to find you. Also, separating your personal pages from your sellers' images is key to selling anonymously. You can even create a separate email and home address. Furthermore, do not accept physical gestures or gifts – request e-cards instead.
3. How can I sell my feet pics online for money?
Snap professional pictures of your feet using your phone or digital camera (if available)
Ensure the background is clear, beautiful, and decluttered.
Edit the pictures to give them a better feel.
Upload your pictures to your preferred platform, and on your sellers' page.
Select the specific amount you want to sell those pictures.
Advertise your feet pics for sale,
Respond to DMs from prospects and clients about inquiries and purchase of feet pics.
Use verified online payment platforms to receive funds
4. Is it legal to sell feet pics online?
For you to sell feet pics online, you need to affirm that you are at least 18 years or more. Once you can also verify that the feet pics are yours and you want to sell them, it is perfectly legal o sell them online in a lot of countries like the United States, United Kingdom, Canada, etc.
However, in certain spheres like Afghanistan, Bangladesh, Egypt, Iran, and Pakistan(all Islamic countries), selling feet pics online is not legal, as it is considered to be forbidden ((Haram). However, if you do not stay within these regions and you fulfill the above criteria, what are you waiting for?
 5. How much money can you make selling feet pics?
How much you make from selling feet pics online is dependent on the aesthetic value of the pics, how marketable they look, and how much your clients are willing to pay when compared to similar digital pictures.
Although averagely, one feet photo goes between $2 and $100, it is always advisable to build your pricing from the bottom up. Once you've climbed the ranks, you can make as much as 70,000 dollars annually from selling feet pics online, and making a monthly average of  $3000 to $5000 monthly.