-

7

mins read
For sure, you would have heard of NFT's and that NFT's have now entered the adult industry. And now you want to be a part of this craze going on and want to be one of the early birds to own these new collectibles. Well, you've come to the right place.
For the people who don't know what NFTs are, don't worry. In this article, we will be talking about porn NFT, how NFTs are useful in the adult market, and take a look at the 5 best adult NFT marketplaces currently. So without wasting much time, let's get on and decode this new craze.
What is NFT?
NFT or a Non-fungible token is primarily a digital container that consists of invaluable collectibles based on blockchain technology. In simpler words, NFTs are blockchain-based digital tokens that hold unique digital artwork. It's bound with blockchain technology which gives each NFT proof of uniqueness and ownership. NFTs have tremendous value in the world of cryptocurrencies.
But don't get it confused with cryptocurrencies like Bitcoin. Like every bitcoin in the market is the same and holds the same value across the world, but an NFT is unique, and indivisible which means each NFT has its individuality and price attached to it, and no two NFTs can be the same. And owing to the public blockchain technology, there can be only one owner of an original NFT giving you proof of ownership.
Think of NFTs as a painting or an antique, these things are unique, and one cannot be replaced by another. Similarly, NFTs are unique collectibles in a digital form. It can be a sports collectible or an artwork, or even a porn clip.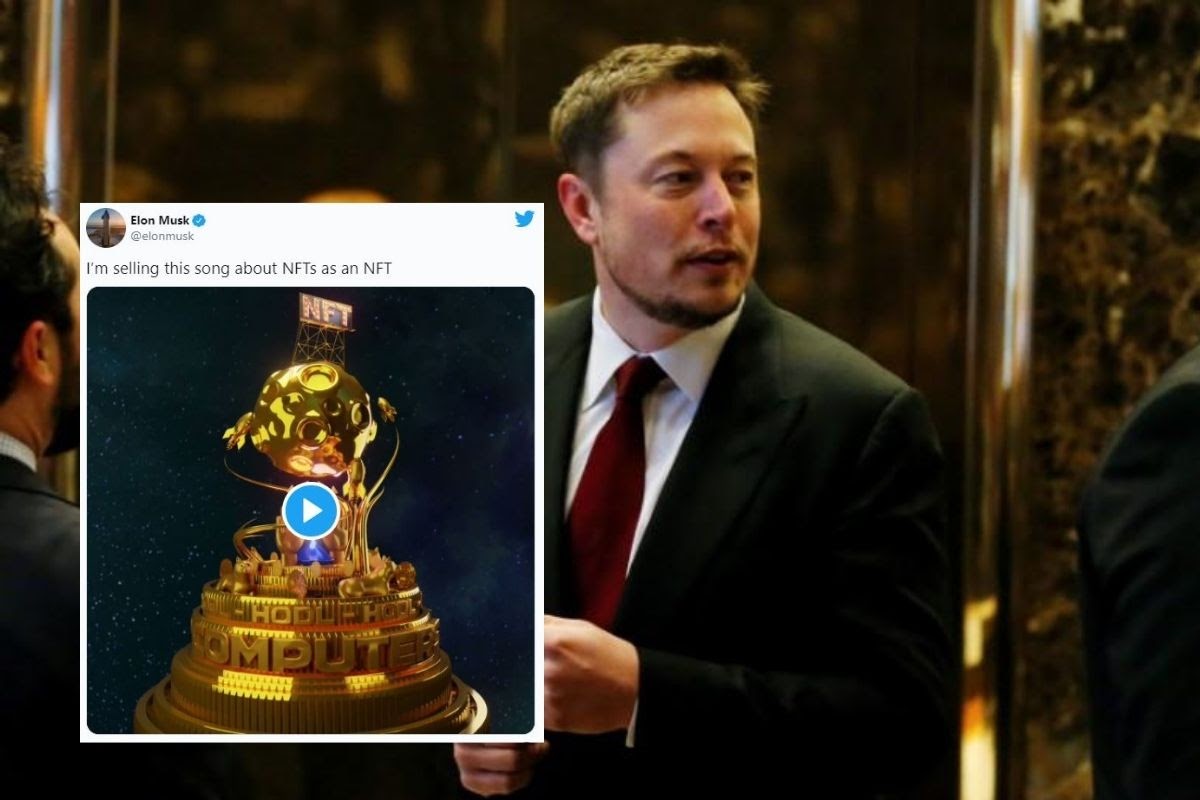 If you buy it, the sole ownership of that NFT lies with you. Yes, people might impersonate it, but you will have proof of ownership in the public blockchain, and that means only your NFT holds a value in the market.
Porn NFT is nothing but the same digital artwork that is unique but contains adult NSFW content in them. It can be anything from a sex tape to an audio clip, and creators can convert these assets into porn NFT on their ownership and command a price for it in the adult NFT marketplaces.
What's The Role of NFT in The Adult Industry?
NFTs are here to change the way the world transacts. NFT is changing the art industry, the sports industry, and now also the adult industry through porn cryptocurrency. It's only recently that the NFTs have entered the porn industry, and it already seems like the answer to all the problems the adult industry has been facing.
Right from discrimination against sex workers to de-platforming of adult models to the numerous chargeback cases from the banks who used to charge a huge commission, NFT is here to change all of that.
Adult creators for long have suffered in the hands of banks and payment gateways. Firstly many payment gateways ban adult transactions, and those who allow it charge a hefty fee. Moreover, there is the problem of de-platforming like what OnlyFans did to the adult workers. Above all, is the commission such platforms charge that leaves the adult workers feeling cheated.
NFTs will solve most of the problems that adult workers face using pornography cryptocurrency. Adult creators get the freedom to store their content on NFT and empower their own destiny. No one can steal their content as it will be unique and have only one owner, the content creator.
NFTs are safe and robust too, which helps safeguard adult creators' identity and details in a much better and safer way. There will be no privacy concerns as all transactions are done in cryptocurrencies, and there is no way to track it to a user. No names, no addresses, no payment data, and no chargebacks!
How to Buy Porn NFT?
There are a few things that you need to understand before jumping into the realm of pornography cryptocurrency and NFT. Most of the transactions related to NFT and porn cryptocurrency happen in a dedicated adult NFT marketplace. These adult NFT marketplaces usually use the Ethereum blockchain to power their transactions.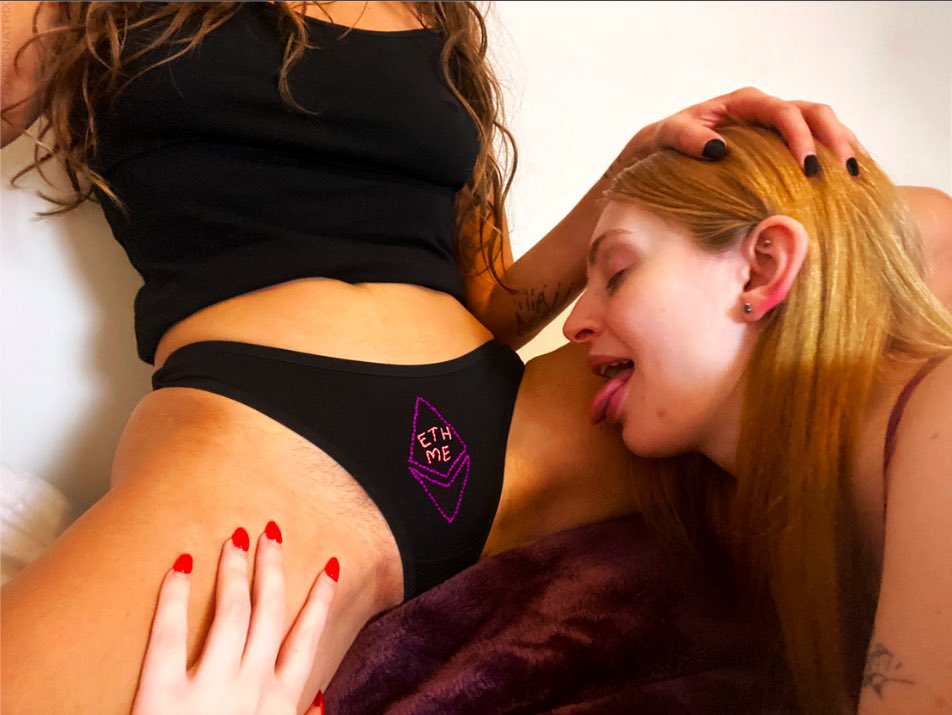 To buy an NFT, you'll need Ethereum's indigenous currency, Ether which can be obtained in various ways. And yeah, you'll also need to have your crypto wallet in place to do all these transactions.
Sounds complicated and confusing, isn't it? Well, it's not. Let me break it down for you in simple steps.
#Step 1 – Set Up a Crypto Wallet
Of all the various blockchains available currently, Ethereum is the most reliable and trusted source. So if you're going to use Ethereum, then you'll need a crypto wallet that is compatible with Ether, the native token of Ethereum.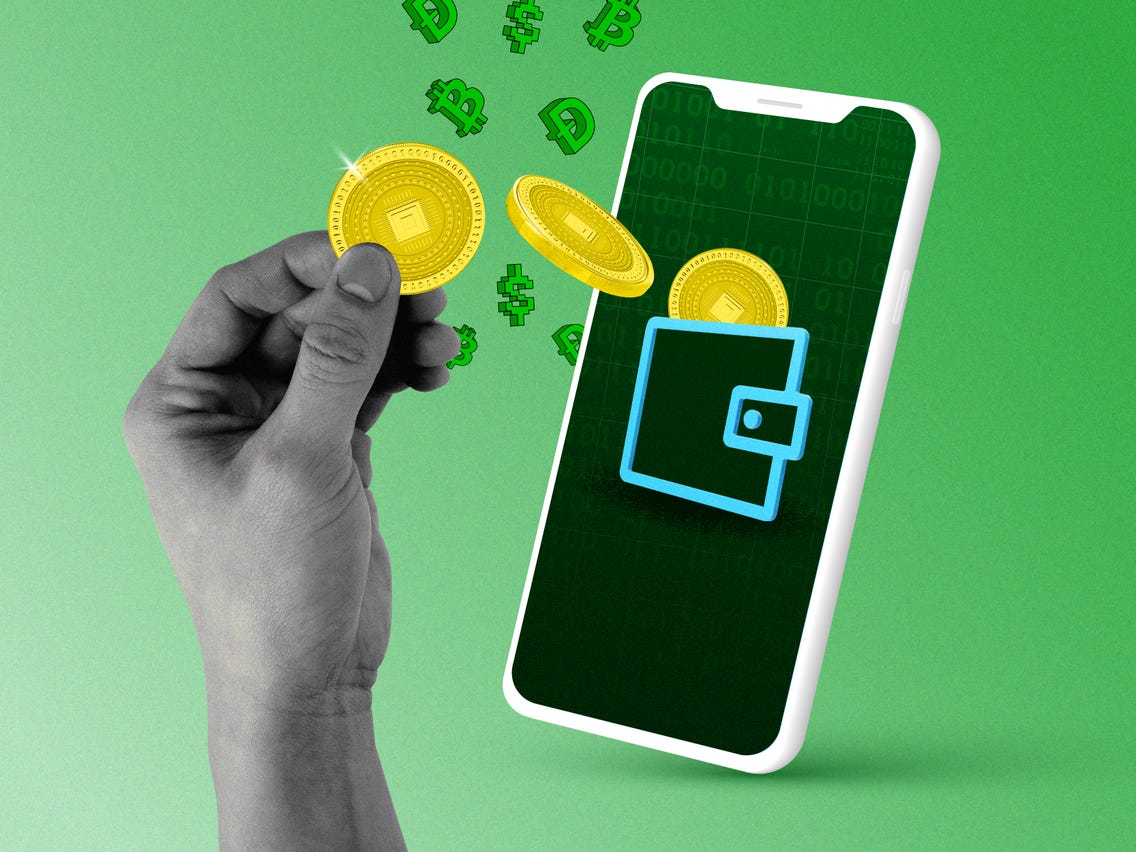 Most crypto wallets are compatible with Ether, like Metamask, Coindesk, Binance, etc. Let's say you choose to go with Metamask. So once you download Metamask, you can follow the simple instructions given and set up your wallet to transact NFTs on it.
Just be careful of the password and the password recovery phrase you set; make sure you tell that to no one, as any leak on this would mean them getting access to your wallet and the NFTs associated with it.
#Step 2 – Buy Ether
Once you have your crypto wallet set up, you need to get the Ether token on it to make transactions for NFT. There are many ways to do this. But for knowledge and convenience purposes, I'll take you 3 ways to do it.
The simplest way is to ask your friends who have Ether to send you some. You can buy Ether from them and pay them off by cash, card, or whatever means you are comfortable with. You need to provide your wallet address to them, and they can easily send some Ether to you.
Another way to get Ether is through your crypto wallet. All crypto wallets have in-built payment gateways like Wyre or Transac, through which you can buy Ether.
It's just like your normal wallet banking. You buy stuff by paying through your credit card, Apple Pay, and others, and in return get Ether. But this comes at a cost. These gateways charge a commission of around 10% or more, so choose your options carefully.
If you're looking for an economical option, buying Ether through a crypto exchange is your best bet. You can go through the terms and conditions of various crypto exchanges like WazirX, Binance, Coinbase, Gemini, etc. You first need to add funds to your exchange account, which is like a stock market for this to work.
Once you have funds in your account, you can convert them into Ether's for your use. You need to be vigilant to check for the fluctuating prices of Ether exchange rates and buy it when you feel it's the cheapest, just like in stock markets. Once you have the Ether, then you can transfer it to your crypto wallet and use them to buy NFTs.
#Step 3 – Buy NFT
Once you have Ether in your crypto wallet, then you're ready to jump into the vast realm of blockchain porn. Porn NFTs are sold in dedicated adult NFT marketplaces. You'll need to connect your crypto wallet to these adult NFT marketplaces, and you're all set to buy your first porn NFT. In the next section, we will discuss the best adult NFT marketplaces to buy from.
5 Best adult NFT marketplaces
So now that you have a sound understanding of how the NFT works and how you can buy porn NFT, let's move ahead and see what the 5 best adult NFT marketplaces have to offer.
#CumRocket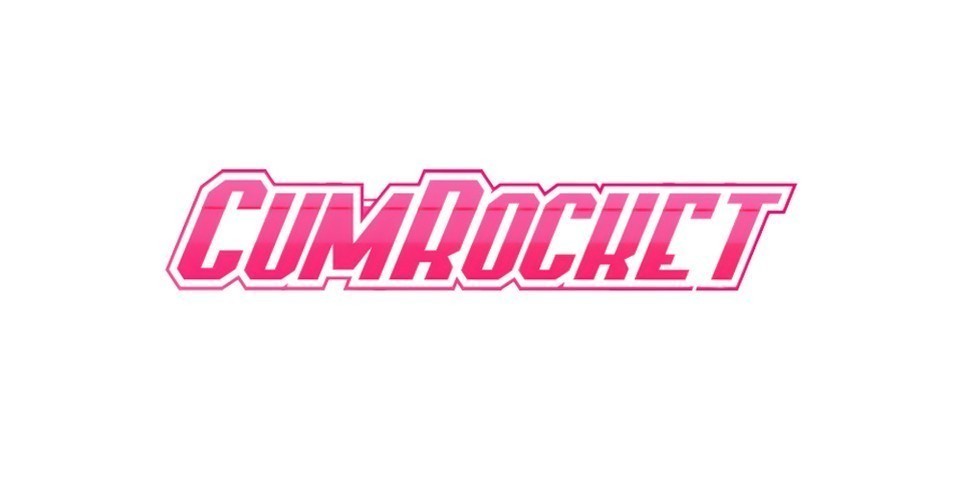 CumRocket is a cryptocurrency that came into being recently in April 2021. As per their mission statement, CumRocket aims to champion, normalize, and democratize adult content creation. CumRocket wants to empower adult content creators and present them as stakeholders in an adult-friendly environment.
CumRocket presents a platform for users where they can buy products, chat, sext, and purchase subscriptions of their favorite adult content creators. The NFT transactions on CumRocket are done via their native token known as Cummies. Some notable features of CumRocket are mentioned below.
CumRocket charges a 15% commission fee on any sale on their platform.

They use a compliant age verification technology on their adult NFT marketplace and channels.

Increased anonymity for both creators and users as transactions are through Cummies.

Due to the use of Cummies in transactions, CumRocket doesn't need to follow the payment processor's restrictions. That means no chargebacks, no minimum payout limit, less transaction fees, and instant payments.

Cummies ensure an increased level of anonymity for both creators and users.

As of today, the price of CumRocket is $0.015030 USD with a live market cap of $1,98,45,965 USD.
#Nafty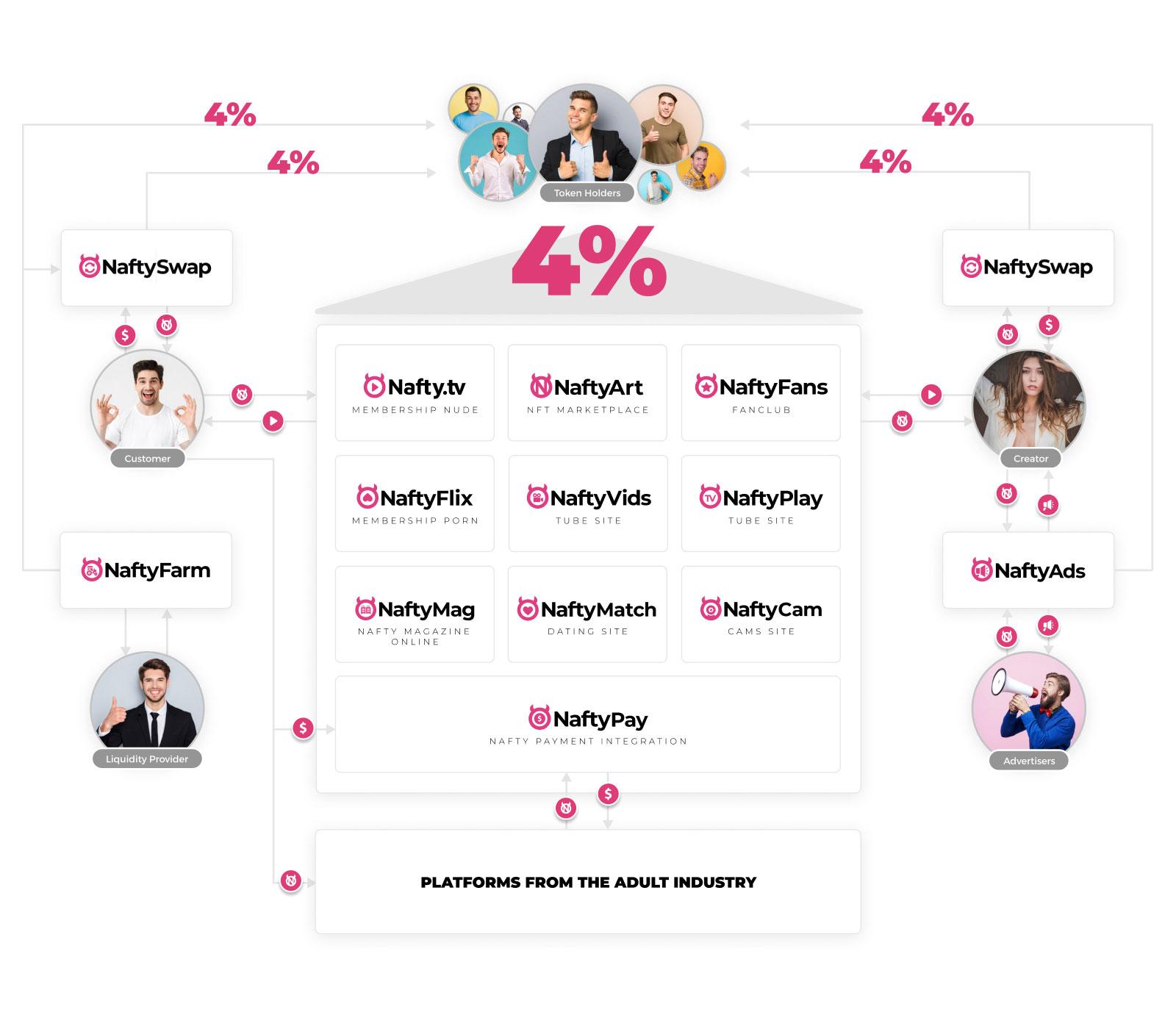 Nafty is another token made especially for the adult industry. With the aim of giving the power back to the creators, Nafty promises to solve problems like huge commission charges by platforms, high payment gateway charges, and in-platform marketing.
Nafty can be used for buying content, promotional activities, and tipping and cuts out the middle-man by using these tokens. Users can buy these tokens from blockchain porn exchanges and use them anonymously on adult platforms. Some worthy features are mentioned below.
Three adult-oriented platforms have already been launched, namely Nafty.me, NaftyArt.com, and Nafty.tv.

The concept of Nafty token generates passive income for the holders as half of every transaction fee is burnt to increase the token value.

Any transaction is digitally marked, and the copyright of the content owner is protected, leaving no chance of infringement.

NaftyPay is another product that is a payment gateway and can be used on third-party adult websites. NaftyPay only charges a 4% fee based on the new tokenomics.

As of today, the price of Nafty is $0.0004676 USD.
#xxxNifty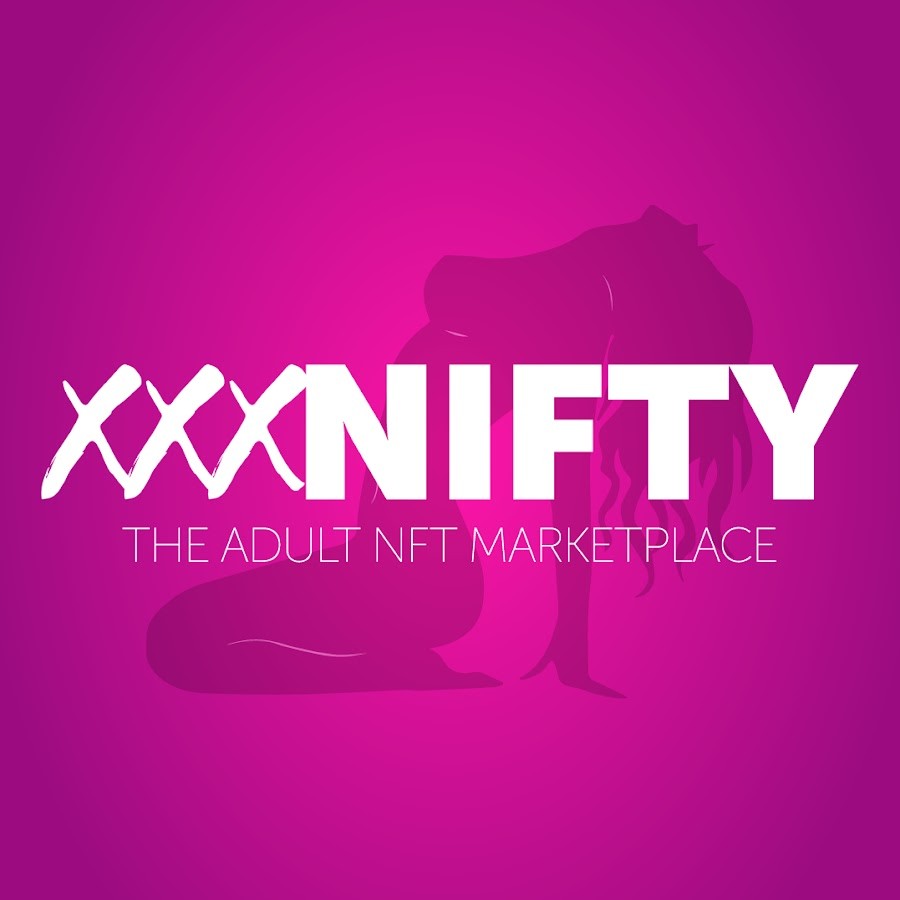 Another adult NFT marketplace that has been doing well, xxxNifty, boasts of the largest collection of adult NFT on their marketplace. If numbers are to be believed, they have sold 644+ adult NFTs till now and have 164 creators on their platform. xxxNifty uses their in-house token called $NSFW.
These single edition adult NFTs are minted on Opensea and then sold on the xxxNifty marketplace. Let's take a look at some of its features.
xxxNifty works on an 80/20 profit split for individual creator accounts.

The minimum listing price on xxxNifty is $200 with no maximum limit.

The royalty rate is set at 10% for every resale of an NFT.

Only 10 unsold NFTs can be listed at a time.

As of today, the price of xxxNifty is $0.0002673 USD.
#Taboo Token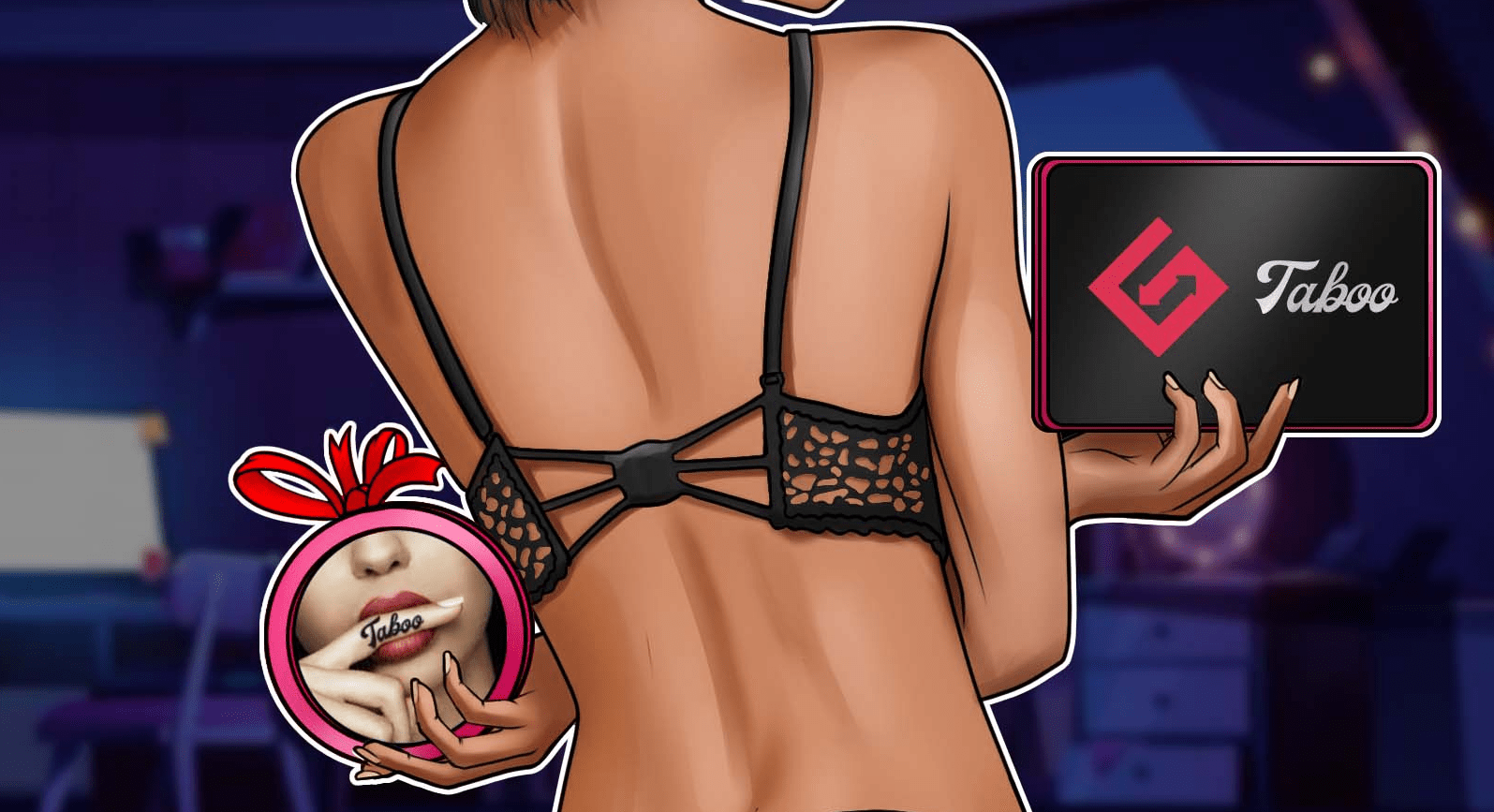 Taboo aims to be the Playboy of Blockchain. They specialize in highly exclusive content and have models on their platform who aren't all pornstars. Developed by Enjin coin marketplace developers, Taboo promotes empowerment which is why they say nothing is forbidden on their marketplace.
The native token on Taboo is known as TabooToken. Taboo has a tier-based marketplace which means the more TabooTokens a user holds, the more exclusive content they can access. So let's take a look at some of the features.
Taboo is selective in choosing its creators, and you have to go through a screening process before you can sell on their marketplace.

Their marketplace V1 version Beta completed many successful NFT sales.

Taboo has its own set of NFT they call TabooPunks, which can be bought on their marketplace.

As of today, the price of Nafty is $0.009093 USD with a live market cap of $8,96,14,581 USD.
#RarePorn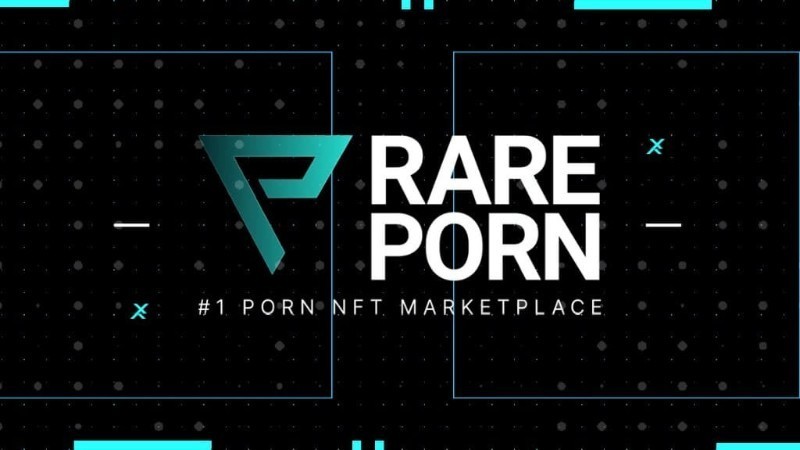 RarePorn is an NFT marketplace that sells NFTs, especially from the adult industry. They use their native token known as #PKN. RarePorn vows not to allow any kind of unethical porn on their marketplace.
Creators on RarePorn can make money through selling NFTs as well as receiving PKN tokens as tips and private chats. A few notable features are mentioned below.
RarePorn has raised funds of more than $10.7 million, which is used in development.

PKN is a cross-platform token that can be used on other adult sites as payment.

Pokmi team is 100% public.

Users can also earn on RarePorn through the "Watch to Earn" feature.

As of today, the price of PKN is $0.056908 USD.
Final Words
So here are the 5 best adult NFT marketplaces available right now in the market. You must have understood by now that NFT is the future and is here to stay. The earlier you get acquainted with NFT, the better for you.
We hope we have managed to give you a good understanding of the knows and hows of NFT. In case you have any questions, comment below, and we will get back to you.