-

7

mins read
Today approximately 4.2 billion people use social media. Social media, which was initially designed to connect with one another, is much more than that today. Along with exchanging thoughts, messages, and emotions, people use social media today as a platform to sell and buy things.
And among those legit and popular social media platforms, Kik is also one that is providing a marketplace to sell different kinds of things on it. Along with regular items, people also use Kik to sell feet pics, used panties, and many other adult industries-related things and make money on Kik.
We know many of you might still be wondering, what is Kik?
Do people make money on Kik?
How to make money on Kik?
How much money can you make on Kik?
If you are one of those people with these questions about Kik, then you are at the right place to find your answers.
Let us get started and give you a decent idea about Kik and how Kik works.
What is Kik?
Before we get started with the money-making process on Kik, let us first understand what Kik is.
Kik is a mobile messaging app that works on both Android and iPhone and is used by plenty to communicate via messages, calls, and media. People use Kik to chat individually with one another or in a group with a maximum of 49 members.
The popular free app is similar to Viber and WhatsApp, but has some additional features that set it apart. For example, it has an internal browser that you can use to search for like-minded people or groups to chat with.
Kik messenger also provides internal apps via its browser, like sticker apps, meme generators, games, and dating-style apps that allow users to chat with new contacts.
The exciting thing about Kik is that you can not only chat with people you know but also with random strangers who have Kik on their phones. Therefore, Kik is often termed as a version of tinder where people use it to meet random people.
Over 300 million registered Kik users who are using the app to communicate, share media, meet with strangers and do much more.
Is Kik legal?
Kik is a legal app to use for communicating, sharing media, and selling digital and physical items.
Kik is rated 17+ on iTunes and Teen on Google Play. To register a Kik account, a user must enter their birthdate and be 13 or older. And, if you belong to the age group between 13 and 18, then you must use it under the guidance of your parents.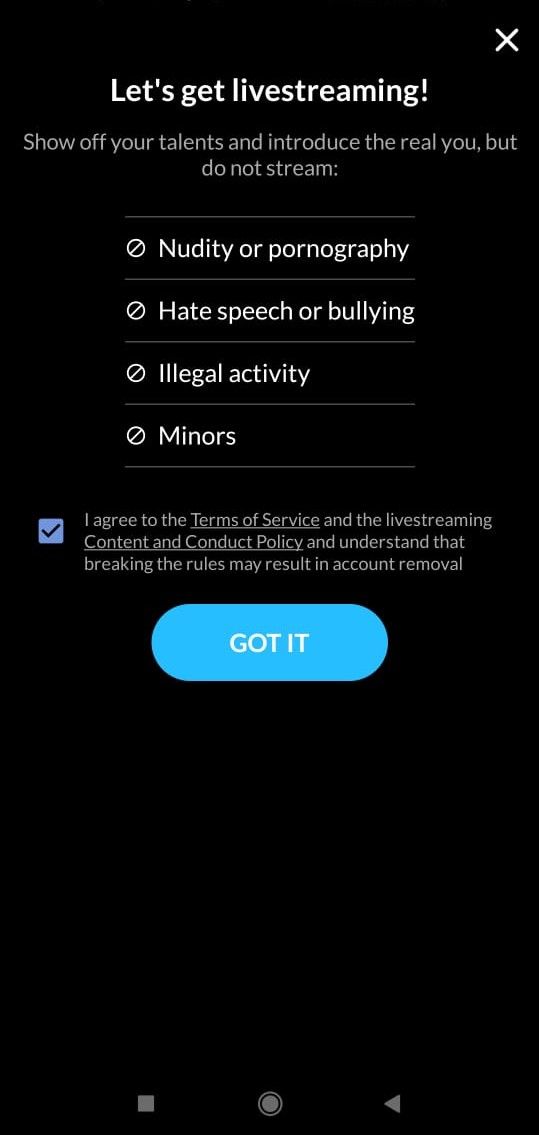 Although Kik has some restrictions on sharing or posting pornography on its platform, therefore, you must be careful while using the platform if you intend to share any explicit or pornographic content on Kik, as you might get banned from the platform for doing so.
Also, one cannot use Kik to sell or share illegal things on Kik, which might lead to legal consequences.
However, you can still sell adult content discreetly on Kik to earn money. If you are conscious about putting yourself on adult websites to make money, then you can choose Kik to sell your adult content to earn good money.
In this article, in the coming sections,  we will talk about how to sell adult content on Kik and make money legally without getting into trouble.
How does Kik make money?
As Kik does not charge its users any money to use its services, it's common for users to think, how does Kik money?
The majority of the money that Kik makes is through ads and in-app purchases. Users pay extra money to buy special emojis, stickers, and other things on Kik. This, along with ads, are the primary source of income for Kik.
Users on the app also purchase gifts and diamonds to gift one another on the platform. The platform retains part of the money to buy those gifts, which helps it increase its revenue.
These gifts are exchanged with one another during the live streams or sexting with one another on Kik.
And if you want to build a platform for yourself, like Kik, for just messaging or sexting, then you can use a white-label script known as xChat.
You can use xChat to build your own marketplace website and use it for sexting services. Along with sexting, users can also use the website built using xChat to share adult videos and pictures to make extra money.
With individual dashboards for admin, users, and models, handling a website for sexting is very convenient.
How do you get paid on Kik?
There are many ways to accept payments on Kik. Out of which diamonds, gifts and Kin are three main ways to earn money on the platform. Those who want to pay anyone must purchase diamonds, gifts, or Kin from Kik and then transfer them to the recipient.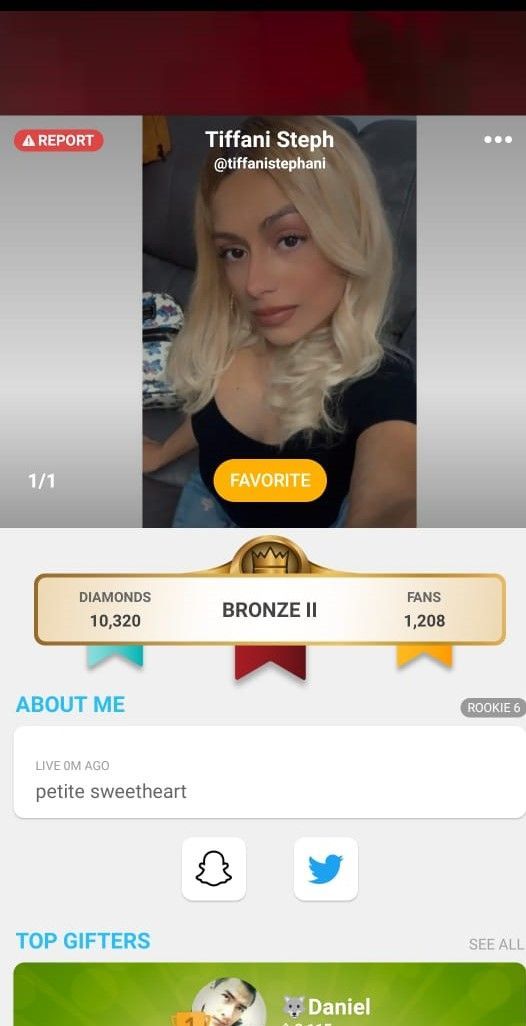 Diamond:

Kik has a digital diamond on its platform, which the users can use to make payments. 200 diamonds on Kik is equal to $1; therefore, you have to accumulate at least 20,000 diamonds to make $100.

Gifts:

Gifts are like an in-app purchase on Kik, which the payor can use to pay someone on Kik. Gifts can be anything on Kik, and the payee can convert these gifts received on Kik into cash.

Kin:

Kin is a cryptocurrency created by Kik. You can purchase and pay using Kin to anyone on Kik, which they can sell to convert into real cash.

Share your bank details:

At your own discretion, you can share your bank account details to accept payments directly to your bank account on Kik. Remember, Kik does not take any responsibility for any mishaps caused to your money and bank account by this method.
Can I stream live on Kik?
Yes, you can stream live using Kik.
Kik recently introduced the "Go Live" feature that allows users to stream live using the app. Anyone and everyone having the Kik app on their smartphones can go live to reach a wider audience.
You don't have to pay anything extra to use the "Go Live" feature on the Kik app and stream. This is a free feature for everyone and can use without any limits.
Can you make money on Kik's live stream?
Of course, you can make money on Kik's live stream.
There is no fixed charge to view any live streams. However, your viewers can pay you in the form of gifts, diamonds, or Kins on your live stream and help you make money on Kik's live stream.
Using the Kik live stream, you can make money like a regular webcam model on any other live webcam site. However, you need to be careful on Kik during the live stream, as the platform does not allow pornographic or nude content on it.
Therefore you can do a strip tease or a seductive live cam show while doing a group video call. And if you trust your viewer, you can do a private live video call for a single person, where you can go nude if you wish to.
So, stop worrying about whether you can make money on live streams and start streaming live to make money on Kik.
How safe is Kik?
Kik is a very safe and legit app that you can use to meet your needs.
It complies with all the rules and regulations of any standard online messaging app and is not harmful to anyone using it.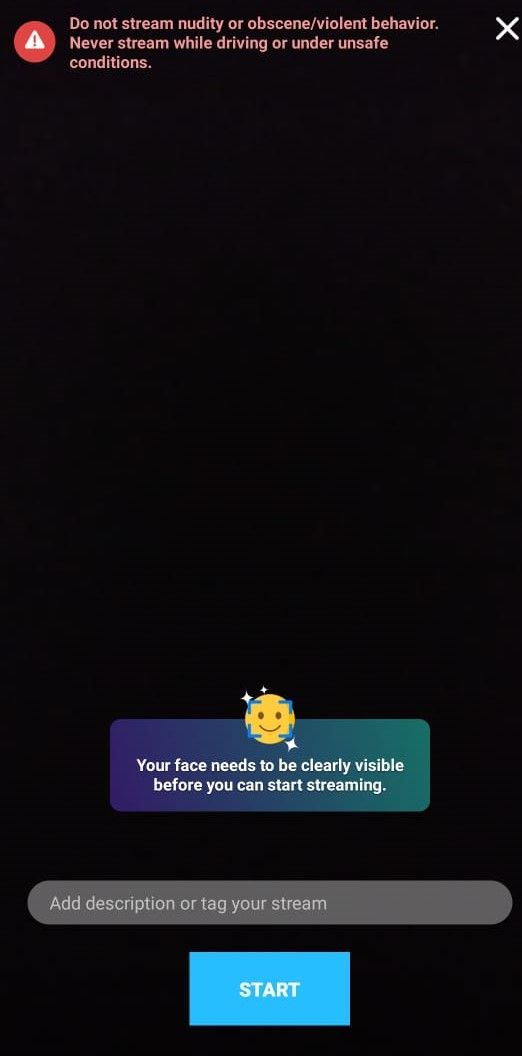 It keeps all your personal details and data safe, and you don't have to worry about your details being shared with anyone else without your consent.
It is entirely up to you to choose whom to interact with while trying to make money on Kik.
How to make money on Kik?
People do make money on Kik by selling various digital and physical things. It is up to you what you choose to sell on Kik to make money. 
In this section, we will talk about some popular things people sell on Kik to make money and guide you through the process.
Sell feet pics on kik
You can make money on Kik as a foot fetish model by selling your feet pics.on Kik. There are plenty of potential feet pic buyers looking out for some beautiful feet pics on Kik, and you can encash this opportunity to make money on Kik.
You can charge good money for your feet pics, and your potential buyers might pay for them to get their hands on your feet.
Usually, feet pic sellers usually charge around $5 to $7 per feet pic on average, and you can charge the same amount or more for your feet pics on Kik.
Sell used panties on kik
Another way to make money on Kik is by selling your used panties to interested buyers. Selling panties online is a lucrative business today, and you can make the most of it on Kik. 
You can mention about selling used panties in your Kik profile so that interested buyers can reach you to buy them from you.
Remember selling used panties lies within the vicinity of the adult industry; therefore, be careful while posting your images in your undies in some Kik groups, as you might get banned for violating the platform's regulations.
Also, Kik will not help you with shipping and accepting payment for your shipped panties. Kik is just a platform to connect you and your buyers; shipping and payments will solely be your and your buyer's responsibility.
Not just women, even men sell used panties for good money online. People are already using platforms like OnlyFans to sell used panties, and if you are worried about the audience you might engage on OnlyFans, then you can use Kik to sell your used panties.
Used panties are sold at an average price of $30 per pair, and you can always charge more than that, depending on your popularity.
Sexting on Kik
Sexting is a great way to make money on the internet today, and you can follow it to make money on Kik.
You can chat with interested people in a seductive sexy manner and charge them accordingly for your sexting services on Kik.
Sexting is a very profitable side hustle these days, and sexters charge good money for sexting. Generally, sexters charge between $2 and $3 per minute for sexting, and you can either charge the same or more depending on your client's willingness to pay.
Selling nudes on Kik
Another great way to make money on Kik is by selling nudes. You can sell your nude and semi-nude pictures on Kik to interested buyers at a price and make good money on Kik.
Even though nudity is restricted on Kik, selling nude pictures privately with interested buyers on their chat will not be a problem for either of the parties.
Therefore, you, without any worry, can share your nude pictures with interested buyers and make good money by selling your nude pics.
Depending on your popularity, you can charge $10 to $15 per nude pics while selling them on Kik.
These are different ways to make money on Kik, and you can follow any or all of these depending on your comfort level and earn good money on Kik.
Conclusion
Kik is a leading name in online messaging apps today. Plenty of people are using it to communicate and share things with one another. With its reach being very wide, you can make money on Kik by selling physical and digital items.
Many of them are currently selling used panties, feet pics, and nudes on Kik and are earning some extra cash along with your regular income. Even you can follow their footprints to increase your bank balance. 
And if you are not interested in using a third party service like Kik to sell your nudes, feet pics, or used panties, you can always build your own website using a white-label script known as xModel.
xModel is a customizable, white-label script that allows users to start their own fan site for adult content creators, cam models, and porn stars.
The website created using xModel can be used to sell nude pics, sell used panties as well as do live streams like a webcam model to make money without having to pay any commission to anyone. You purchase the script by making a one time payment and keep all the money that you earn on the platform to yourself.
Hopefully, this article was able to help you understand how to make money on Kik and answer your doubts regarding different ways to earn money on Kik.
Thank you for reading.