-

12

mins read
As a teenager, Omegle's anonymous chatting was my favorite past-time. Talking with strangers was a fascinating thing for me. However, there was this thing I did not understand. Many a time, right after we confirmed the ASL, I would get a response from the person on the other side, and the chat would just disconnect after that-
"Wanna talk business? Reach me on my Kik ID –JANEDOEXXXXX"
I could not understand what the hell that was. Later in life, as I experienced and learnt many other paraphernalia, Omegle's Kik thing was one of them.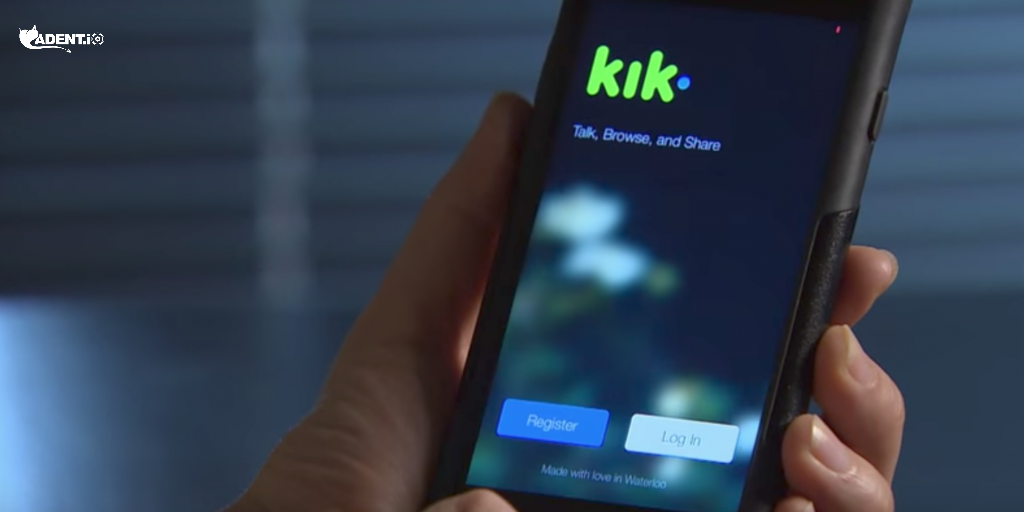 Today, years after that, I still see Omegle and Kik, and people talking "business" on the platforms. As per this article, I aim at explaining how KiK, a messenger app, is being used by models to sell their services strategically and make real good money. Further, we will dive into a discussion on how we captured this phenomenon and developed a more sophisticated messenger to do 'businesses' with.
How Kik is perfect for sexting business?
Models have their private life too. While on work, no model wishes to reveal her identity or any personal information to the clients. As per the modern messenger apps are concerned, they ask for contact numbers and other identifiable information for signing up. So there is always a risk for identity reveal.
While some sophisticated apps like Snapchat offer good privacy features, they ask for higher subscription costs which are not handy for many models. That's where Kik got its popularity from. It's a messenger app where you can create your own custom user ID and give any profile photo. Its optional features make it perfect for doing business in a secure and private environment. For example-
– You can do a Kik sign up using your email address instead of your phone number.
-You can revoke the access to contact list to prevent being suggested to the people in your contacts.
-You can share photos, videos, Gifs, and Emoji's like any modern messenger.
-You can video chat to make things kinkier.
How models make money with Kik sexting?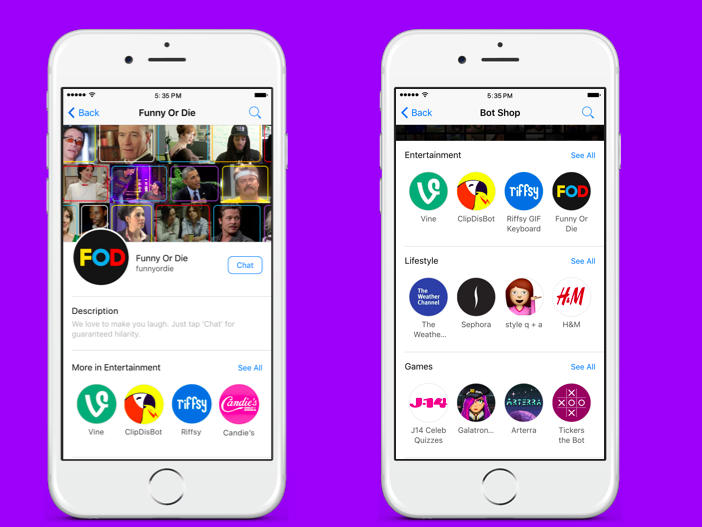 Kik is an overwhelming messenger app that has gained enormous popularity among the adult models. However, one must also be advised that it's not an adult business app. Though there are features to make conversations intimate, it is still difficult to make money on Kik messenger directly.
As per the easiest methods are concerned, you can use the following four methods to monetize and make money with Kik messenger online-
Same as SnapChat Takeover–You can use Kik in the same way you use other social media platforms like Snapchat, Instagram and WhatsApp- by selling the access to your social media apps. If you know how models make money using Snapchat takeover or selling the account access, this is similar to that.
Subscription sites–There are subscription sites, which let you sell temporary access to your SnapChat account and get paid for it monthly, weekly, or hourly. Most of the sites selling SnapChat subscriptions provide Kik's selling services too. You can share your Kik username with the users buying your subscriptions.
Cam sites– Another method is selling your account access through cam sites, which allow token based payments from the users. Users buying tokens on these sites will make payments for your Kik messenger access through the same tokens they use for tipping the cam models. So, if you already have a decent following on a camming site, selling your Kik access will not be a tough job.
Custom product listing– Many porn or cam sites allow users to sell custom items and set custom token/actual prices for them. It's like listing a custom digital product on an eCommerce site to receive direct payments from the clients. You can write instructions in the product description on how to get access to your Kik messenger account post buying the custom product.
Limitations in making money on Kik
There are three major limitations of using Kik to make money from sexting business. In fact, these three limitations encouraged us to develop the xChat solution that we will see in the later part of this article.
Kik is not for business– Kik messenger is primary a personal messaging app developed for personal usage. Though the privacy is of top-category, it still is not meant for monetizing. That's why there is no inbuilt payment option to get paid or manage subscriptions.
Unreliable third-party subscriptions– With the lack of inbuilt payment and subscription management system, you rely on third-party sites (explained in the above section) to monetize your Kik profile. However, these methods are not as reliable as an integrated subscription system can be. You have to manage the account access and user subscriptions manually.
Sites don't allow it– Many camming sites and porn sites do not allow selling or promotion of any form of outside property. Selling social media accounts are one of them. Sites will ban you for selling Kik account during cam sessions.
xChat- A solution crafted for sexting business
Let's see how you answer the following questions. Would you like-
If you won't have to rely on third-party sites for monetizing the access to your sexting profile?

If Kik supports direct integrated payments both from users-models and admin-models?

If you can start your own App like Kik and invite other models on-board with you?

If other models pay you commissions for using your Kik-like app?

If you can earn from both commissions and pay-per-message revenue model?
That's the thing about xChat open-source sexting app builder. XChat is an outcome of years of observations, research and inputs from the industry veterans.
What is xChat?

xChat is a turnkey solution that lets you create and launch your own custom sexting app and start a sex chat business. By business, I do not mean sexting with the individuals. With this, you can become an entrepreneur in the adult industry and launch a sexting app that adult industry professionals and other models will use to sex-chat and make money.
What's in it for the app owner?
The turnkey solution is a complete suite of mobile apps for users and a web-based dynamic control panel for the Admin (app owner). Owning an app built on xChat is same as owning the Kik app itself, but unlike Kik, this app will especially be for sexting and making money.
Model sign-ups:
Let models sign-up and create their usernames, and set-up their model profile.
Normal users:
Let individual users sign-up, buy tokens, and spend it on sexting with the models.
Admin panel:
You have access to a versatile admin panel that can be used to view the reports, see models' earnings, set token rates, set charges-per-message, and personalize features for the users.
Integrated payments:
You can make payouts to the models using redemption dashboard and integrated admin-to-models PayPal payout system. Admin commission will be deducted as per rates setup by you.
Monetization:
Monetization channel is pay-per-message.
Token system:
You can create custom token packages to let users buy tokens and use them for sexting with the models.
Reverse token revenue system:
No token deduction if users send a message to the models. Deduction only when the model replies back. Saves the depletion of tokens if models do not reply to the users.
Commission system:
You can also set-up custom commission rates on every token earned by the models from the users. You can set same or different commission rates for different models.
Freemium model:
Offer free tokens to the users on their first sign-up. Once they are hooked up with a model, they will want to buy more token packages to continue chatting.
Would the models love it?
When you can offer a perfect alternative of Kik with all its limitations eliminated, at least the models who depend on Kik messenger online would love your app too. Not just that, models who have been depending on other social media selling (SnapChat, Instagram, and WhatsApp) to make money would not mind an app which can replace them all.
User friendly design for sexting
Unlike general messaging app, xChat offers a more intuitive and easy navigation for a sexting activity. Moreover, the app also inherits the exceptional features from these general messengers too. Features like, live typing, clean layout, integrated payments, Password-free login, earning reports, and easy cash out make this app a perfect combination of sexting and popular texting apps.
Advanced privacy
Even Kik has the potential to reveal the model's identity if app is not setup properly. Features like suggestion to the Kik users in your phone contacts etc. are highly risky for the models. XChat comes as a life-saver and does not share the model's personal information with any other app or platform. Moreover, both models and users can block profiles manually if they wish to do so.
Impenetrable security
The experts who have worked for popular names requiring impenetrable privacy controls created the app. Techs like Native Java, Objective C and MEAN Stack have been used to offer the best security features. So yes! Finally we say that models would love it.
To conclude
Kik, SnapChat, Instagram, and WhatsApp are the biggest names in the messaging industry. But they did not build them for the kind of privacy, and monetization channels models need for making money sexting with other users. These apps are just the temporary arrangements made by models who use third-party monetization channels to make money. It is a great innovation by models in a tight situation where most of these apps don't even allow their commercial or Adult-oriented usage. However, there always will be a fear of getting banned and losing the database and money you have made so far.
The ultimate solution for this problem will offer the models with an app that is not only made for sexting but also allows personalized and integrated monetization channels to make money. That's what xChat is made for. Become an entrepreneur in this unexplored niche by adopting a trend used by models to make money with Kik messenger online and other sources.
Join this FREE VIP Facebook Group to know more money making ways from adult.