-

7

mins read
When we think of content platforms that are adult-friendly, it's usually OnlyFans that comes to mind. After all, OnlyFans has been a leader in the content subscription field since it launched. But due to the backout of OnlyFans from adult content(and reversing it back again), adult creators lost their trust in the platform and started looking for greener pastures.
This is when Fansly stepped up to the game and became the next safe haven for adult content creators. Fansly, like OnlyFans, is a subscription-based platform where creators from all fields publish and sell their content. When OnlyFans announced the banning of adult content, Fansly saw more than 4000 new sign-ups every hour, which led to the crashing of the website.
Creators on Fansly can lock their content behind a paywall that can be unlocked by the users by paying the subscription charges. The subscription can vary from monthly subscription to yearly, and creators can set the charges between $5 to $499.99 for their profile. This OnlyFans alternative isn't only for adult content creators; in fact, you can find creators from all fields on Fansly selling their content and making money from it.
With the rising popularity of Fansly, many people want to know how to make money on Fansly. Today in this article, we will discuss the various monetization methods on Fansly and also reveal a few hacks on how you can make more money on Fansly.
How to monetize your content and make money on Fansly?
The best part about Fansly over OnlyFans is not only the multiple monetization methods it provides, but it also enables more visibility for the creator's content to be seen. The only thing creators need to do is be regular in posting content and set a high standard for the quality of their content, rest everything can be taken care of by Fansly.
Fansly helps in the visibility of content and also provides features to increase subscriber count for any creator. If a creator can market and promote their profile well, then it won't take much time for them to increase their subscribers and make money on Fansly. Here are a few of the monetization methods that Fansly provides its creators.
Subscriptions
Like any other content platform, Fansly also uses the subscription model as the primary monetization method for creators. To make money on Fansly, creators need to increase their subscriber count as much as possible. 
Creators can opt to keep their subscription free on this OnlyFans alternative which is very helpful for the new creators. A creator can run a free subscription for some days to give an idea to the viewers of what kind of content they post, and later they can change to a paid subscription once they have a good fan following.

Fansly even provides the creators with options to choose different tiers of subscription for their content. This gives the freedom to creators to set up various levels of content and charge differently depending on the tier. The tiered subscription works well for users, too, who can choose tiers depending on the content they want to see.
PPV content
Creators on Fansly can make use of the free subscription feature by publishing PPV content along with free posts. PPV content is locked behind a paywall, and users have to pay money to unlock each PPV content. When a creator is starting on Fansly, they can make use of this feature to popularize their content and also make money on Fansly.
If a user likes the free posts shared by the creators, then they can choose to pay for individual PPV content and unlock it for them. This works well for both users and creators, as users can choose which content they would like to unlock and also gives a push to new creators on the platform to make money on Fansly.
Tips
Tips are another great way to make money on Fansly. Creators get the option on their profile to accept tips from users on Fansly. If any user likes the content shared by creators, then they often tend to tip the creator to get extra attention. Tips are a great way to earn more money, albeit creator posts regularly on Fansly.
Paid messaging
Fansly provides a feature to its creators where they can charge users for private chats. Users can pay the per-message or per-minute charges to chat in private with their favorite creators. Private chats are a great way for the creators to interact with their fans. Users also get a chance to converse with their favorite creators and can also give them suggestions and ideas about new content.
Referrals
A great way to earn passive income on Fansly is through referrals. Creators can refer their friends or acquaintances to Fansly and earn money on Fansly as commission from their earnings. Fansly pays a 5% commission to creators from every sale made by their referred creator for one year.

Creators can refer fans also to Fansly and earn 1% commission of the revenue spent by the user for 90 days. Referrals are a great way to make money on Fansly.
7 Best tips to make more money on Fansly
If you need to learn how to make money on Fansly, then you'll have to put in extra effort and hard work to be successful. Fansly provides plenty of ways to make money, but it is entirely up to the creators to make money on Fansly. Here are some tips that will help creators and push them to attain success on Fansly.
1. Choose a niche
The competition in the content creation market is high due to there being tons of content platforms with thousands of creators on them. If you're going to publish general content like nudes, then chances are you might find it difficult to make money on Fansly.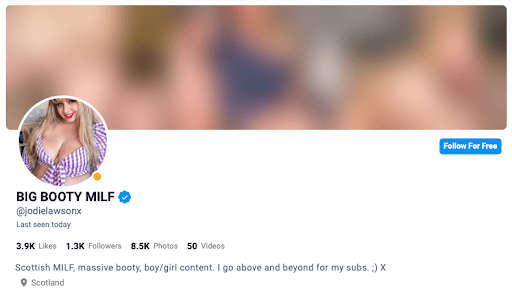 To stand out from the competition and project yourself as unique, it's recommended to choose a niche for your content. If you're an adult content creator, then maybe a niche like big booty or squirting can be a good choice to start with. Choosing a niche will project your profile as unique, and you will get the target audience you were looking for.
ProTip –  Choose a niche that you're comfortable with, not because it is unique.
2. Give free subscription with PPV content
For any beginner in the content creation world, it is very important to build an audience willing to see and appreciate your work. If you join Fansly and directly start charging users for subscriptions, then you won't find many takers for your content. The reason is that neither the users know you nor they trust you enough to spend money for your content.
To build trust and credibility in the content community, it's a great idea to start with free subscriptions. You can keep your subscription cost at $0 and post content for free for viewers to see and evaluate your content. 
Your free posts should only be a sneak peek of your content's potential. You can publish raunchy content as PPV individually, where users will pay to unlock a particular content by paying money. This way, users are also happy as they can choose to unlock the content they want to see, and you also make money on Fansly.
3. Ask donations through your Patreon link
Patreon is a big name in the content platform industry and gets a lot of traffic. Although it doesn't allow pornographic material or sexual services to be published on its platform, Patreon does allow nudity if the profile is flagged 18+. As Patreon has a large user base, it's a great idea to ask for donations on Patreon from your Fansly profile.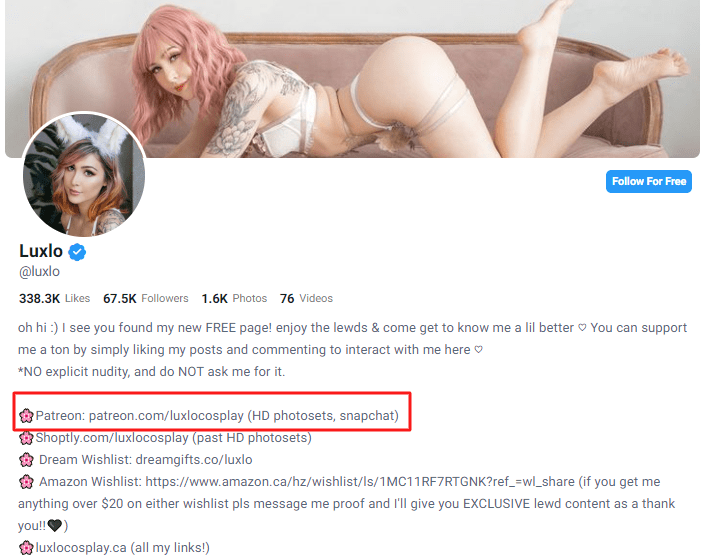 Remember to keep the same username on Patreon as you use on Fansly. This helps users to find you easily and make donations. You can either create a subscription profile on Patreon or keep it only for donations; the choice is yours. Link your Fansly profile to your Patreon profile and share the link on your Fansly page. Viewers can sometimes come out generously to donate and support your business.
4. Content ideas
There might be times when you run out of ideas of what to post on your Fansly page. It's nothing to be worried about as it can happen with any creator. What you need to do is look at other popular creators on various platforms and take inspiration from their ideas. Don't go and copy the exact same format; instead, take inspiration and apply creativity to make content for yourself.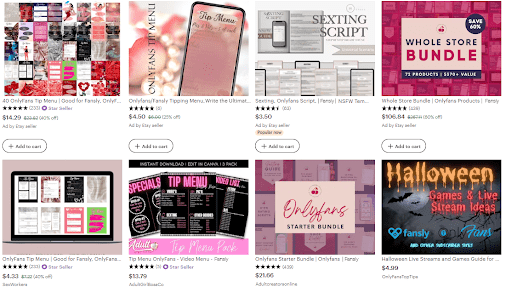 Another way to get content ideas is getting cheatsheets from Etsy. Many creators sell content ideas like sexting ideas, tips menu, live games tips, etc., on Etsy at reasonable prices, which can be really useful for you in the long run. If you're serious about making money on Fansly, then you'll have to try every option to keep improving and bettering your content.
5. Promote on multiple platforms
Any creator on Fansly can only get successful if their profile reaches the user's eyes. If you don't promote your account, then how do you expect to get discovered by the fans? Promoting your profile and content is very important to make money on Fansly.
Make use of popular social media platforms like Instagram, Twitter, Twitch, TikTok, and Facebook, where the audience base is huge. You can publish teasers of your content with the link to your Fansly profile on these platforms. Make sure you don't post any adult content there, as you might get blocked.
Popular forums like Reddit, and Discord servers are also great places to promote your Fansly profile. These forums are adult-friendly, and you can get a good chunk of subscribers for your Fansly page from there.
6. Add your Amazon wishlist to your Fansly page
Although this is not a direct way of making money on Fansly, it is a great way to get your subscribers to buy things you want for you. You can add items to your Amazon wishlist and share the wishlist link on your Fansly profile or post.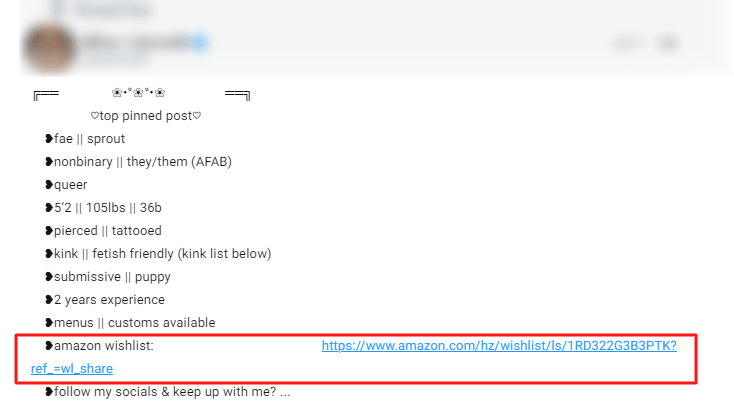 The items you add to your wishlist can be anything you want, from a dildo of your choice to a mattress for your bedroom. When you add the link to your Amazon wishlist on your Fansly page, then subscribers sometimes like to buy those things as gifts for you.
7. Reward loyal fans
Keeping your fans happy should be the priority for any creator on Fansly. It is the subscribers who pay money for your content for you to be able to make money on Fansly. The fans who are the most loyal to you and pay the most for your content should be rewarded for their commitment.
Those fans who are long-term subscribers to your profile can be given a VIP badge to make them feel special and esteemed. Your regular and big tippers should also be rewarded with free and special goodies like a nude picture just for them with a special note. These small things will have a big impact on making your fans support you even more.
How to advertise your content using Fansly's 'For You' feature?
Fansly developed a new feature where the content of creators gets more visibility. The 'For You' feature can be found on the user's dashboard, which, when clicked, shows the content of creators in a scrolling manner. This feature is inspired by TikTok, where users scroll through the feed to find videos and content they like.

Creators who post more frequent free videos get more visibility on the 'For You' feature. This feature is great, especially for new models who want to get discovered and increase their subscribers. So the more free content you upload, the more the chances of you getting subscribers and making money on Fansly.
How much money can you make on Fansly?
The money you can make on Fansly or any other content platform solely depends on the efforts and dedication of the creator. Fansly has over 130 million users on its platform, and if creators can utilize this huge audience, then there can be no limit on how much money you can make on Fansly.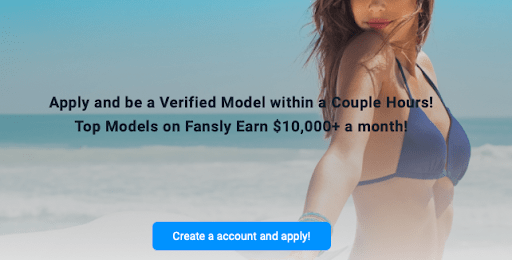 As per Fansly, top models on their platform easily make above $10,000 a month, and this number can vary on a monthly basis. On average, creators earn around $500 to $5000 per month on Fansly, with top models earning much higher.
Conclusion
The question of how to make money on Fansly is kind of trending due to the success of this awesome content platform. Fansly not only is a great platform to earn money but also helps creators to get more visibility. We hope this article has answered your questions and will help you to make money on Fansly.
On the same topic, if you're a creator who doesn't want to share their earnings with the platform, then you should definitely consider xModel. xModel is a ready-made adult script that lets you build your own content platform within a few hours. It is easy to install, affordable, and the perfect solution for adult content creators, pornstars, and cam girls to sell their content.