-

28

mins read
Porn has evolved over the years from being a video of people having heartless sex to the current generation of adult cam sites and adult fan subscription sites. People don't want to see porn where it's just mindless fucking; now they want more out any adult platform. People are looking for intimacy and a conversation, like you get in Fansly, rather than just getting an orgasm.
The first website to start this journey of adult fan sites was OnlyFans, which gained huge popularity throughout the world. Adult content creators had the freedom to sell their content to an eager audience waiting to spend money on their favorite adult content. Since then, many adult fan sites have come up like Fansly that present a multitude of options for the audiences.
And it's not only the adult community that benefits from platforms like Fansly. Any content creator like a painter or musician or anyone having any skill that people might be interested in can come to these fan platforms and make money from them. It's not only adult content creators that you find on these platforms like OnlyFans and Fansly. But recently, back in August 2021, OnlyFans announced that they would ban all sexually explicit material from their platform, which led to massive backlash from the adult community. Later even though OnlyFans backtracked their decision, the adult content creators kept looking for better platforms for their content.
What is Fansly?
Fansly is a social media platform that is combined with subscription services and provides both adult and non-adult content for audiences. It is owned by an American company, Select Media LLC and CY Media LTD in Cyprus. Fans need to pay to subscribe to their favorite creators to get access to their exclusive content. Creators who are new and want to gain fans can opt for a free profile too.

Since the announcement of OnlyFans to ban adult content on their platform, Fansly has seen a huge spike in new registrations on their platform. As soon as the news broke out, Fansly was getting 4000 new creator sign ups every hour, which led the website to crash due to heavy traffic. Fansly now receives 21 million visits every month and is all set to reign the adult fan website race.
Fansly takes a 20% cut of all the earnings made by creators on their platform, which is the same as what OnlyFans charges. Creators can set their subscription rates and start selling content to their subscribers. Fansly allows both video and image content to be sold on their platform, which is the major selling point for adult content creators. Creators can even sell pay per view videos and images through their profile over the subscription for some exclusive content. Creators can also receive tips on Fansly that adds up to their overall revenue from the platform.
Fansly isn't only about adult content creators, but you can see creators specializing in different fields like fitness, music, cooking, painting, etc., selling their content to the right audience. Fansly is built specifically for content creators and helps them make good money by just uploading interesting content on their profiles and gaining as many fans as they can.
How does Fansly work?
Fansly is a subscription based social media platform where users subscribe to their favorite content creators to get access to their exclusive content. Creators can set up 4 tiers of subscriptions for the users and share different levels of content for each tier. Let's take an example and see how the tiers can be set up.

A creator can set a free subscription where they post regular fully clothed content for their free followers.

Next, they can set up a bronze tier, say for $5 subscription fees, where users can get access to some NSFW content posted by the creator.

Next can be the silver tier for $10, in which creators subscribers get access to a short video and more sexy images of the creator.

Then comes the gold tier for, say $20, where subscribers get the option to privately chat with their favorite creator along with access to exclusive photos and videos.

Then a creator can create a premium platinum tier for, say $40-50, where subscribers can get access to on-demand videos along with all the images, videos and chat options in the previous tiers.
Other than these subscription tiers, creators also get the option to sell pay per view posts that are behind a paywall. Any user who is interested can buy this content by paying the price assigned to that post. Users can also tip their favorite creators on their profiles which is an added revenue for the creators.
Fansly takes 20% of the earnings made by creators on the platform as commission, and creators get to keep the rest 80% of their earnings which is pretty good as per the market rates. As Fansly allows NSFW and adult content too on their platform, it's mandatory for any user to be above 18 years of age to be able to register on Fansly. The transactions on Fansly are safe and done through secure PayPal payments.
Is Fansly the same as OnlyFans?
The simple answer to this question is No. Although Fansly and OnlyFans are similar platforms, there are differences in the way they operate. We will discuss this more in the next section.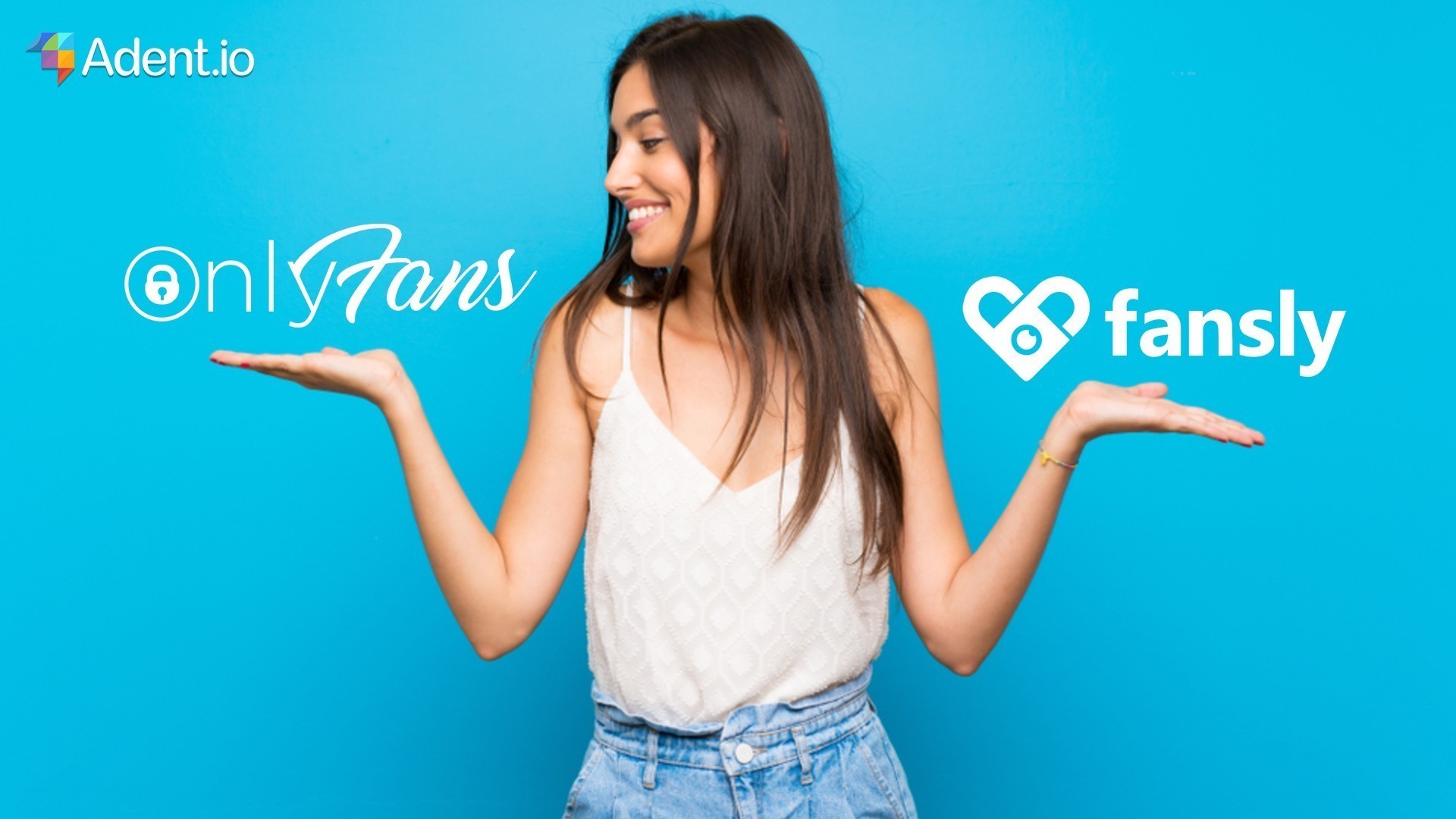 Fansly gained fame and popularity by this announcement by OnlyFans. There were 4000 new sign ups per hour on Fansly as creators started shifting bases from OnlyFans to Fansly. Due to the huge traffic, Fansly's website even crashed owing to the load of new creators signing up on their website. Website design wise, Fansly is very similar to OnlyFans. So what makes Fansly different from OnlyFans for creators to consider it. Let's see the differences between these two platforms.
What's the difference between Fansly & OnlyFans?
The most important thing in Fansly is that they support sex workers on their platform. Even though OnlyFans retracted their ban on adult materials, creators don't trust OnlyFans anymore.

Fansly provides protection to their creators against chargebacks which is a major area of concern for creators. OnlyFans provides no such protection.

There are more options on Fansly to gain more subscribers as compared to OnlyFans. For example, users can follow creators for free before deciding to subscribe to them gives the creators more freedom to promote their profile.

Fansly gives more features compared to OnlyFans, like the feature for users to search for their favorite content creator on the platform.

Creators get the flexibility to create multiple tiers of membership which works out great for them, unlike OnlyFans, where creators can only set one subscription price.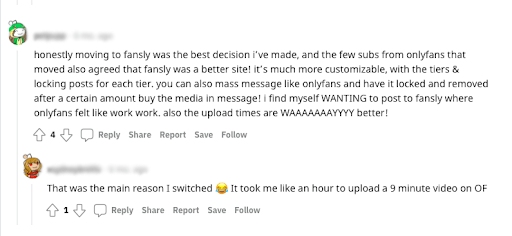 P.S. If you need to know more about Fansly and OnlyFans, this article should be helpful. 
How to use Fansly?
Fansly, as compared to many other adult subscription platforms, is user friendly and has a simple process. Although the website is almost the same as that of OnlyFans, Fansly provides many more features for the creators as well as the users. Let's take you through the registration process on Fansly.
Sign-up and verification
Once you fill in your details on the signup page and register, the website will verify the email address you provided. Once verification is done, you'll be signed up as a creator. The signup process is pretty fast and smooth on Fansly.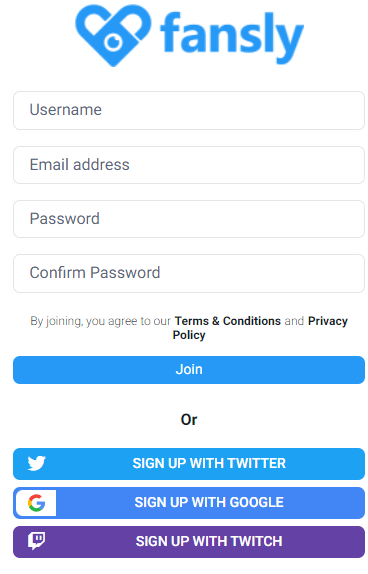 There are three things you need to sign up for Fansly. Firstly you need to take a selfie with a clear background holding your ID. Next, you need to provide your bank details which will be used to transfer your earnings on Fansly. And lastly, you need to write on blank paper "For Fansly" with the date.
Profile price
As mentioned earlier, Fansly provides you with the option of either keeping your profile free or charging with different subscription tiers for it. The subscriptions can be monthly or yearly, and depending on the tier a user chooses; they can see the relevant content.
The free profile gives the opportunity for users to see your free content, and if they happen to like it, they can buy the locked content or even send you tips. This builds curiosity in the users and makes them buy a new subscription or buy your locked content.
Profile setup
After your verification as a creator, you would need to fill up some basic details on your profile. Having a well-written profile helps users to know you better. A few of the basic things that need to be filled in your profile are:
Your username

Your display name

Profile & cover picture

About (describe yourself, type of content, niche, interests, etc.)

Social media links
While writing your profile, make sure that it doesn't sound robotic. Add some personal flavor while you're writing, like tell about your likes, dislikes, what turns you on, etc. Introduce your followers to what type of content they will be getting if they subscribe to you. Connect with your audience.
Post content
Users would be attracted to your profile only after seeing some content. So post a few free images and videos to attract new users to your profile. Fansly allows all types of content on their platform. You should be comfortable with promoting your content, as that is where the game of content services lies. Here are a few content types you can post.
Non-sexual topics like food, fitness, art, music, etc.

Implicit nudity

Nudity (with and without face)

Non-nude topics like fitness or bikini photos

Fetish contents like pictures with feet or back, etc.
Before posting any content on Fansly, make sure that your content is clear and attractive for the user. A poor quality image can seriously damage your credibility as a content creator. Here are a few things to keep in mind while taking pictures and videos.
Background

Lighting

Pose

Clothes

Angle

Props
What kind of content can you post on Fansly?
As discussed in the previous section, Fansly allows any kind of content to be posted on their platform. From non-sexual content like food, music, art, etc., to non-nude content like bikini pictures and to fully nude pictures, Fansly provides a vast range of content that can be published on their platform. Creators of all niches find success on Fansly and not just the adult content creators.
But there are some guidelines that Fansly follows, and all creators should adhere to them. Content that features violence, child abuse, underage kids' pictures, non-consensual pictures, illegal stuff, etc., is banned on Fansly. You can read Fansly terms of service to find more about the list of banned content on their platform.
How to make money?
Fansly, like any other subscription fansite, provides a lot of opportunities for the creators to earn money from the platform. If the content you post on Fansly is good, you'll find many fans wanting to pay money to get access to your content. And it's not only adult content that sells on Fansly, but artists, musicians, chefs, fitness trainers, etc., have also found success on Fansly.
One thing to keep in mind if you want to earn good money on Fansly is that your content has to be appealing and regular on your profile. Fans expect you to publish regular pictures and videos to get the value of their subscriptions. Another important thing to make good money on Fansly is to market and promote your profile. Let's take a look at the various ways in which you can make money on Fansly.
Subscriptions
The primary way of making money on Fansly is through subscriptions. The more the number of subscribers you have, the more are the chances of you making good money from the platform. Creators can opt for a free subscription, too, where fans can see the free content creator uploads. This gives an opportunity for fans to gauge your content first and convert into regular subscribers. 
Fansly offers creators the option to create multiple tiers of subscriptions where a creator can set different types of content for each tier. This works well for the fans, too, as they can choose which subscription they want and also helps creators to provide multiple types of content based on subscription tiers.
Locked content
For the Fans who don't want to go for a monthly or yearly subscription, Fansly empowers the creators to upload pay per view content behind a paywall. Fans check the free content of the creator and then can pay for the locked content by paying only for that particular content. This is another good way for creators to make extra money on Fansly.
Tips
If a fan likes the content of a particular creator, then they can even give tips on the profile of the creator. Fansly provides this option to all creators to receive tips from fans. It is very important to post regularly on Fansly so that fans get tempted to pay tips to their favorite creators.
Pay messaging
Fansly provides this fantastic feature to its creators to charge fans for private messaging. Not only can creators get paid by messaging fans, but fans can also send suggestions to creators for new content that'll generate more cash and tips.
Referrals
Creators can make money by referring other creators to the Fansly platform. For every successful referral made, Fansly pays the creators 5% of all the sales made by the new creator for one whole year.
Is Fansly only for women content creators?
It's no secret that the majority of the fans on fan sites are men, and most of the creators are women. But this doesn't mean that male creators don't stand a chance of making it big on Fansly. There are many male content creators who are making it good on such platforms. With the right approach and exciting content, men too can make a living by selling their content.
Let's take a look at what male content creators should do to get more subscribers and make good money on fan sites like Fansly.
Marketing your content –

With the right marketing, even men can make good money through fan sites. Reddit is a great place to advertise your content to the masses and get them to subscribe to your Fansly profile.

Social shoutouts –

Many accounts on Twitter, Fansly, and Instagram promote content and profiles of content creators. These accounts have a huge following making them a great option to earn some subscribers for your profile. Ask them for a shoutout, and you're sure to get attention.

Niche content –

Even for men, it is important to post content in a particular niche rather than poking into all types of content. Choose a niche and regularly post content that resonates with the niche. If you're a fitness trainer, stick to training and show off your body.

Live Stream –

Getting live with your fans is a great way to interact with your fans and also advertise your profile to many others. Get on cam at regular times and interact with your audience to build personal connections. You can even ask your fans to advertise for you.

Work as a couple

–

Couple's content is always trending on platforms like OnlyFans and Fansly. It can either be your partner or other creators nearby whom you can approach to pair up with you and post content as a couple.
How to promote and market your Fansly profile?
Just creating your Fansly profile and waiting for subscribers to magically turn up will not happen. You need to market your profile and content on other platforms to get the audience to notice you and help you gain subscribers. Especially for new content creators, this is arguably the only way to increase their fanbase and subscribers.
Which platforms to promote on?
There are many social media platforms that you can leverage to spread the word about your Fansly profile. Here are a few.
Reddit –

You will get many NSFW subreddits that will allow you to promote your Fansly profile along with an image. Some will even allow you to put your Fansly link for promotion.

Discord –

Public Discord servers are a great place to get promotions for your Fansly profile. You can find these public server lists on top.gg and Disboard

.
Twitter/Instagram/Facebook –

If you have a large following on these social networks, then it's a great way to promote your Fansly profile on them. But remember that these platforms have content policies regarding explicit content, which you need to check.

Tube/Cam sites –

It would help if you're already on tube and cam sites. You can tell your followers to check out your Fansly profile for more exclusive content.

Shoutouts –

You can ask accounts on Twitter, Instagram, and even Fansly who have a good following to give your profile a shoutout. This is a great way to promote your profile in front of a large audience.
How to promote?
After you know where you have to promote your Fansly profile and content next, you need to understand how to promote your content. The tone and messaging of your promotional content need to be appealing to the audience. Here are a few tips.
Describe yourself

– Tell the audience who you are, where you are from, etc.

Describe the type of content

– Let the audience know what kind of content you publish, like cosplay, partners, outdoors, etc.

Describe exclusivity

– Tell the audience what kind of requests you are open to, like fetish requests, kinky requests, etc.

Sneak peek

– Show a sneak peek of your main Fansly profile and a look into what people will get from your Fansly subscription.

Discounts/Offers

– You can offer discounts or offers on your subscriptions. This makes the user feel they're getting a steal deal.
Is Fansly legit and safe for adult content creators?
Fansly is very much a legit company and is backed by an LLC registered company in the US. The website sees over 21 million visits every month and is pretty famous for its innovative features for the creators. They have a number of initiatives to protect creators' content and their privacy. Fansly takes strict measures to ensure no piracy of content happens on their website. Here are a few things Fansly has done to ensure the privacy of content.
Fansly has features that make it extremely difficult to download content from their website.

There is a two-step verification process in place that makes it impossible for hackers to get into creators' or users' accounts using stolen passwords.
How much money can you make on Fansly?
As per Fansly, top creators on their platform make over $10000 per month. The thing to remember is that Fansly takes a 20% cut from all earnings made by creators in addition to the earnings made by referrals.
Fansly provides multiple ways for the creators to make money on their platform. The primary source is the multiple subscription tiers. Most creators charge only for one paid tier and charge anything between $5 to $15 per month. But many creators provide multiple tier options with different content in each tier. For example, Amouranth charges $9.70 per month for the basic tier and $100 & $200 per month for Diamond and VIP tiers, where the videos are usually longer than 15 minutes. On average, creators make around $20000 per year on Fansly.
Is building a website like Fansly difficult?
If you plan to start your own fan site business, then either you can build your own website, or you can buy a whitelabel solution and customize it as your own website. Building a website of your own isn't an easy task and requires a lot of effort, money, and time.
You would need to have technical expertise in technologies like NextJS, ReactJS, CSS, NestJS, NodeJS, MongoDB,Redis, WebSocket and many other web frameworks which will form the base of your website. On top of this, there are a number of integrations that you would need to do, like payment gateways, email servers, chat servers, and much more. If you don't have technical expertise, then you would need to hire developers, designers, etc., to build your website, which adds up to the expenditure.
Building a website like OnlyFans would easily require 4 to 6 months of hard work and above $10000 in expenditure. If you have the time and money for this kind of setup, then you should go for this. Or else you can take the help of whitelabel solutions like xFans and get started with your own customized website within 24 hours.
Start your own fan site like Fansly using xFans
To save you from the hassles of building a website, xFans comes to the rescue. xFans is a readymade whitelable script using which you can make a fan site like OnlyFans and Fansly of your own. xFans is affordable and saves you a lot of time and money that you would need to build a website.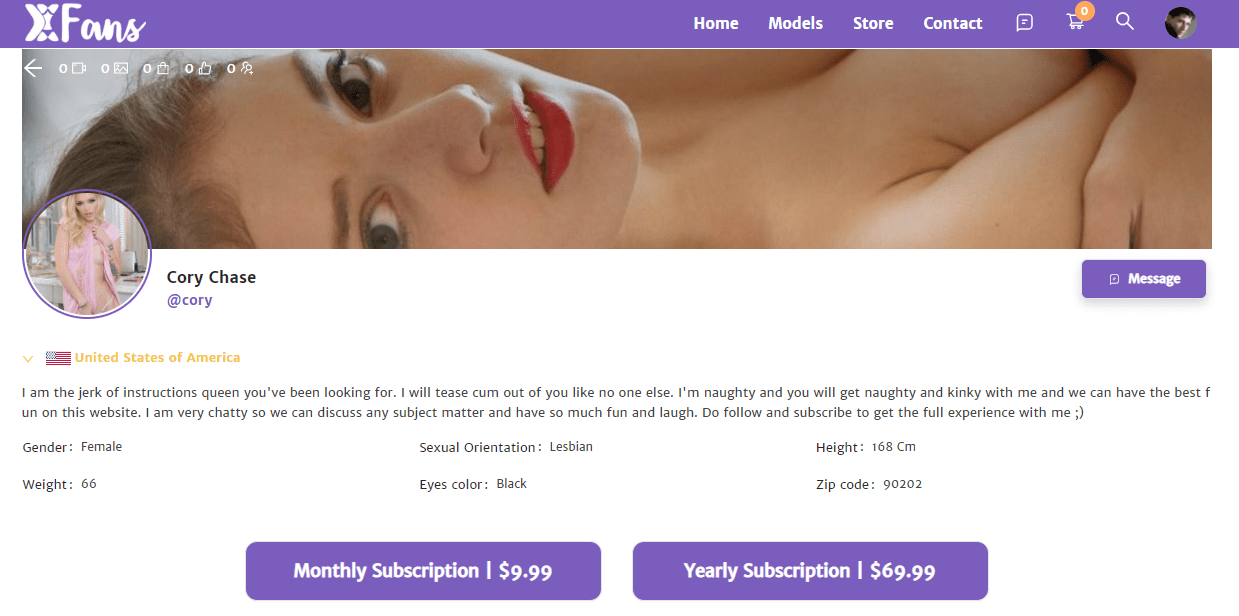 The design of xFans is to imitate websites like OnlyFans and Fansly. With slight customizations as per your brand, you can use xFans to create your fansite within days. xFans uses a cutting-edge tech stack that provides features like live streaming, video-on-demand, token payments, tipping system, merchandise store, premium content, integrated payment gateway, calendar system, and much more.
Let's take a look at some of the features of xFans:
Manage accounts

–

Easy control and administration of all user and creator accounts through the admin account.
Payment gateways

–

In-built adult-friendly payment gateways like CCBill and Verotel.
eCommerce store

– User-friendly eCommerce store integrated.

Tech Stack

–

Robust and cutting-edge technology throughout the platform.
User friendly

– Simple registration process and easy to navigate UI.

Website analytics

– Detailed analysis to help you improve your website performance.

Dedicated dashboards

–

Independant dashboards for admin, users, and creators, to keep track of their performance and expenditure.
Final words
After the scare given by OnlyFans to its loyal creators, Fansly has come out as the saving grace for many creators. Fansly is popular and trusted by the creator community, especially the adult creators. Due to its sturdy and helpful features that provide content privacy too, Fansly is all set to become the next OnlyFans.
If you have been looking to create something similar to OnlyFans of your own, then a whitelabel solution like xFans is your best option. With a plethora of integrated features and a one-time fee, xFans has everything you need to run a successful fansite. I hope this blog has helped you in understanding the vast potential of Fansly and the content creation market.
Fansly FAQs:
1. Is Fansly legitimate?
Fansly is a legitimate platform backed by a registered LLC company in the USA and is a serious contender as OnlyFans alternative.
2. What is the difference between Fansly and OnlyFans?
Fansly and OnlyFans are nearly identical platforms with only a few extra features present on Fansly. Even the layout and design of Fansly and OnlyFans are similar.
3. How much does Fansly take from creators?
Fansly takes 20% of the earnings creators make on their platform. Creators get to keep the rest 80% of the income.
4. Can you make a lot of money on Fansly?
Yes, depending on the popularity you get on Fansly, you can comfortably make $20,000 on an average per year.
5. How Much Fansly Models Make?
Fansly models having a good number of subscribers can easily make $5000 to $7000 every month.