-

26

mins read
Looking forward to starting a webcam business? All right! Let's cut the small talk and get started.
In this in-depth guide, we have covered end-to-end information that'll help you to start a webcam business and run it successfully.
By the time you reach the end of this guide, here's what you will know,
Put short, that's everything you need to know to start a webcam business.🎯
Now that we're clear with the agenda and goals, let's get started!
Essential Basics of Starting a Webcam Business
The webcam business is a large industry. And if you're planning to venture into such a vast industry, it's important that you know the benefits, the opportunity and most importantly whether it is profitable or not. Let's start with the benefits first.
1. Benefits of Starting a Webcam Business
Honestly, the benefits are plenty. But, we've listed out the most important ones for you here.
a. Highly Flexible Business
Starting a webcam business isn't like a 9-5 job. You get the liberty to work and scale your business whenever you want. Since webcam site businesses are mostly remote, you don't have to invest in infrastructure allowing you to cut down the cost that comes along with it.
b. Great Earning Potential
Another important benefit of starting a webcam business is the earning potential. As a webcam business owner, you can easily make a couple of thousand grands in the early stages. And down the lane, a six-figure income can be easily made. 
Though this depends on a lot of factors, starting a webcam business by following the best practices and showing consistent efforts will make it possible.
c. Regular Passive Income Source
As we already saw, a webcam business isn't a 9-5 job. You have to invest some time to get things off the ground and then, the business will pretty much run on autopilot, generating a steady source of income.
You just have to check whether everything is smooth on the cam site and invest some time in growth ideas.
Those are the major benefits of starting a webcam business – flexible in nature, great earning potential and a steady source of passive income.
That said, let's discuss the market opportunity.
2. Market Opportunity
Live streaming as a feature has become really popular only in recent years. Creators have started to go live on all social platforms and the audience are resonating really well. Statistics say that a massive 63% of people aged between 18 and 34 consume live-streaming content on a regular basis.
People love 1-1 interactions with creators and the personalized experience that comes along with it. So, in short, the market opportunity for webcam businesses is really good. It all comes down to what content you provide to your audience.
3. Is Starting a Webcam Business Profitable or Not?
Yes. Starting a webcam site is a profitable business. Though there are a lot of webcam business types, an adult webcam business is the most profitable and sought-after option.
György Gattyán, a popular Hungarian businessman, made his fortune by starting an adult webcam site – Livejasmin.
It's not that other kinds of webcam businesses are not profitable. It's that an adult webcam business really gives you the chance to stand out and be successful.
But in general, starting a webcam business is profitable. There are a lot of ways to make money on webcam sites which we'll be looking at in the later sections of the article.
That should help you get a basic idea of what it's like to start a webcam business. Since starting an adult webcam business is the most profitable choice, we have written this article in the direction to start an adult webcam business.
That said, let's look at the things you should consider when starting a webcam business.
What Should You Do Before Starting a Webcam Business?
In this section, we'll be looking at the important things you should do before you start a webcam site. Consider this as the groundwork process.
1. Identifying the Niche for Your Webcam Business
When starting a webcam business, choosing a niche is very important. Because finalizing a niche can help your webcam site,
Stand out from the crowd

Receive more targeted traffic

Retain niche audience and repeat customers
To help you understand better, Camdudes is a dedicated gay niche live cam site that has over 350,000+ visitors and makes $50k+ in revenue per month.
Tgirlscams is a trans niche live cam site with over 100,00+ visitors and revenue of $60k+ per month. 
It's all about the niches! So, choose from the best porn niches for your webcam business and watch targeted traffic flow to your site. Also, while choosing a niche, make sure it's popular but the competition is quite low.
2. Market Analysis
Once you have chosen the niche, the next step is to conduct the market analysis. This step will help you understand how strong your niche is.
Here's the SEMRush Trend analysis and search volume for the term "Feet Cams".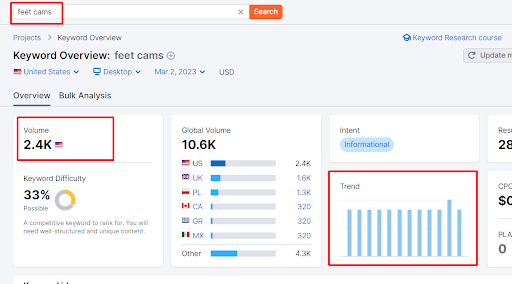 The trend is quite strong, consistent and shows an upward phase. Similarly, you can also check the trends for your chosen niche. Other tools like Google Trends will also help you find the trend of the specific niche.
3. Webcam Business Model Examples
Since we are talking about how to make a webcam site, we thought of showing some examples of webcam businesses.
1. Chaturbate
Chaturbate is a popular adult webcam company that allows models to perform sexual shows for audiences. Chaturbate was founded in the year 2011 and is the 4th most popular in the top 1 million sites in the adult category.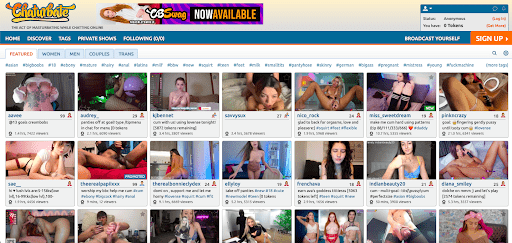 Revenue: Annual revenue of Chaturbate is $32 million in 2021
Traffic: 18,000,000+ per month
Monetization Methods: Webcam models can make money on Chaturbate via Live webcam shows, Private 1-on-1 shows, spy shows and media sales.
2. Stripchat
One of the other popular webcam sites like Chaturbate with over 3,000,000+ traffic. Stripchat was founded in the year 2016 and has over 3000 models onboard.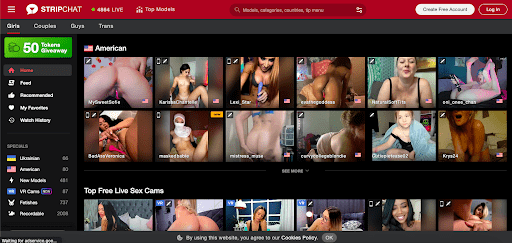 Revenue: $3 Million approximate
Traffic: 3,000,000+ per month
Monetization Methods: Public chat, Private chat, Group shows, Spy chat and Ticket shows.
3. BongaCams
Another popular adult webcam business! BongaCams was founded in the year 2012 and won various awards including Best Emerging Live Cam Site in 2016 and Best Cam Site in 2018 and 42 other awards.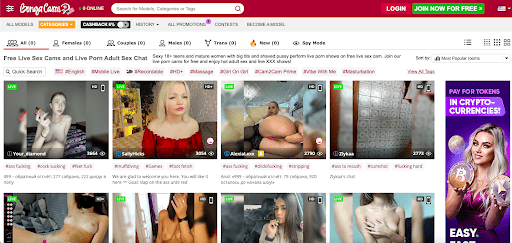 Revenue: $6 Million approximate
Traffic: 400,000+ per month
Monetization Methods: Public chat, Private chat, and User Tips
All the above-mentioned cam sites predominantly earn money by taking a percentage of the creator's earnings. 
The most common ways for cam models to make money are via live-streaming shows. Models engage with users and based on where things lead, it could be a private 1-1 show or a simple group chat. Users will also end up purchasing photos and videos from model profiles.
Those are some of the best examples of webcam businesses and a high-level overview of how webcam businesses work.
4. What Does It Cost to Start a Webcam Business?
There are certain costs involved in starting a webcam business!
It can be split into two phases,
The costs involved to start a webcam business – equipment, web development, software, etc.

The costs involved in running a webcam business – promotions and marketing.
Investing in equipment and software will help you get started with your webcam business. And setting up a marketing budget will help you increase visibility and drive more traffic to your site which ultimately means better engagement and revenue.
As for how much you have to spend on equipment, software and marketing, it totally depends on how much you can. 
Here are some of the common marketing activities for a webcam business,
Affiliate ads on the website

Paid ads on search engines

Influencer promotions

Giveaways and model promotions
We've listed a wide range of marketing activities for adult webcam sites and the software you should be using in the later sections of the article for your adult webcam business.
5. Conduct a Quick Competitor Analysis 
This is one of the key points when it comes to starting a webcam business – competitor analysis. You have to understand that you're not the only webcam business with a specific niche out there. There are players – both big and small.
But you don't have to go head-on with the big players. What you have got to do is, find competitors that are similar to your niche who are not big players. Figuring out what they do is the first step to success.
Low-level players are your first-tier competitors and conducting a simple competitor analysis will throw you valuable information – how they recruit models, what features they have, what kind of content in the niche sets them apart, etc.
Even the tiniest feature you implement can set your business apart from the others. So, just be thorough when you do your competitor analysis.
6. Setting Up Merchant Accounts With the Payment Processor
Deciding on, and choosing payment processors is important when it comes to starting a webcam site. If you're starting an adult webcam site, you have to make sure that you choose adult payment processors. Since PayPal does not support adult website transactions, you have to resort to other options like CCBill and Verotel.
CCBill is a dedicated adult payment gateway processor that supports adult transactions. Another increasingly popular and safe option is Cryptocurrency. You can have these two as the basic payment methods on your website before exploring other options. 
Set up adult webcam merchant accounts with chosen payment processors to facilitate easy payment. Remember that it's a good practice to have diverse payment options on your website because the audience can be flexible with the options.
7. Equipments You Need to Start a Webcam Business
When we were talking about the marketing budget, we were saying that you need equipment for starting a webcam business. Here's what they are,
A laptop with high-speed internet connection

Camcorders and high-quality cameras

Studio lighting kits

Video editing software and technicians

Webcam software

Costumes and props
If you think you don't have the budget for this, you can choose to rent these items whenever the needs arise, especially the cameras and props. Also, you'll be needing these only if you are planning to go ahead with a studio setup. If you're planning for a remote webcam business, you might not need them. 
We'll tell you the differences as we proceed. So, those are what you should be knowing when you're planning to start a webcam business. And yes, there's the legal part of it too which we will be looking at next.
Legal Considerations You Should Know to Start Your Own Webcam Business
Whether starting a webcam business or any other business for that matter of fact, there's always the legal part of it that you have to address. We've done the hard part for you and listed out the legal requirements for starting a webcam business.
a. Compliance with Local Laws and Regulations
Ensuring that you have permission to start a webcam business in your demographic area is the first legal step. This is very important if you are planning to start an adult webcam business like Stripchat or BongaCams.
Because in countries like Saudi Arabia and UAE, pornographic content is banned and can even lead to imprisonment. So, it's always important that you check with the local laws before starting a webcam business.
b. Age Verification and Record-Keeping Requirements
The next step of legal requirements is verifying the age of users & creators plus a few other things. We've listed them all for you here.
18+ Consent Form:

A normal popup consent form on your website that ensures every user on your website

(both the model and audience)

is aged above 18 years.

2257A Certifications:

As a webcam business owner, you should be maintaining records that all models who perform on your website are aged above 18 years.

Terms of Use Policy:

This simply is an agreement between the service provider (you in this case) and the users (audience) stating that they will be using your services only for legitimate reasons and not for any illegal reasons.

Privacy Policy:

A policy that forbids downloading content and using them on other platforms for marketing purposes, leading to copyright infringement and lawsuits.
These are the basic legal stuff when it comes to starting a webcam business. But it is always best to hire a legal counsel and be thorough as laws are subject to change in different states and jurisdictions.
c. Accounting and Taxation
One other important aspect of legal requirements is accounting and taxation. Having a proper accounting system and sorting out your taxes is important for your webcam business.
Since you'll already be having a lot on your plate, we recommend that you hire an accountant or use online accounting software to track your revenue, calculate your expenses and get your taxation done right.
One way to reduce your taxes would be to register your webcam business as a Limited Liability Company which costs way less than corporate taxation. If you're starting a webcam business in the UK, then choose Limited Liability Partnership. And if it is in the EU region, start your webcam business as a Small or Medium-sized Enterprise.
For more information on tax deductions, tax filing, etc visit IRS.gov if you're starting a webcam business in the US region.
With this, we're done with the legal requirements for starting a webcam business. So far, we've covered all the basics you need to know for starting a webcam business. Let's move on to see how to set up a webcam business.
How to Start a Webcam Business in 5 Steps?
So, this is it – here is where we will be taking you through the steps on how to start a webcam business. We've explained it in a step-by-step approach to help you get a better understanding.
Step 1: Studio Setup for Your Webcam Business (Physical vs Remote vs Whitelabel)
Understanding the different types of webcam businesses and choosing what suits you best is the first step when it comes to starting a webcam business. Here are the three most common types of webcam businesses explained in brief.
a. Physical Studio
If you're planning to hire models and run a studio, then this is the setup for you. You need to know that this costs a lot of investment – you need to rent a place for a physical studio, equipment that's needed for performing (sex toys, webcams, costumes, etc), model salary and more.
You can choose to stream your videos on popular webcam sites like Chaturbate, BongaCams, etc where a share of your revenue will be taken as a commission. At the end of the day, after all the expenses, there won't be much profit left in hand.
b. Remote Setup
This is the most popular and sought-after option when it comes to starting a webcam business as it involves very little investment.
Remote setup is where models get to perform from the comfort of their homes on a webcam site. As a webcam business owner, you don't have to rent a physical space and invest in equipment. It will all be taken care of by the models.
You on the other end can run a webcam business like LiveJasmin without hassle. Models will sign up on your website, engage the audience and make money from which you will receive a share.
All you have to do here is, create a sophisticated platform for models and audiences to connect. In other words, build a webcam site and be the boss of it (we'll tell you how to build it in the next step).
Since the investment is very less and the business model is highly profitable, remote setup is the ideal option for starting a webcam business. You never know! Your webcam site could be the next LiveJasmin.
c. White Labeling Setup
This type of webcam business setup is easier and less expensive than the other two options. But the earning potential and profits are equally less.
In this setup, you will practically create a clone website of popular webcam sites and display their videos here – you'll be acting as an affiliate with your own logo.
You can easily create one such site using a whitelabel cam site software like xShows. If you're not interested in the above-mentioned approaches or you think hiring models and managing them is not a good idea, you can follow this approach.
So, those are the three types of webcam business setups. Considering all the pros and cons, we do suggest that you go with the remote setup (it's what we would do and anyone else will too).
Step 2: Choosing the Approach to Build Your Webcam Site (Custom vs Turnkey)
Now that we've decided to go forward with the remote setup for starting a webcam business, the most important thing here is to build a webcam site. And that can be done in two ways.
We'll be looking at what they are here.
a. Custom Approach to Building a Webcam Site
This method is where you'll be building a webcam site from scratch. You'll need to have designers, developers and testers onboard for this process.
Developing features like live streaming, private shows, merchandise selling, and multiple dashboards is going to take a lot of time, effort and most importantly money. Building a webcam site from scratch takes three months and costs you a minimum of $40,000.
This really isn't the best option considering the time and money invested when there is a better alternative – turnkey scripts.
b. Starting a Webcam Site Using Turnkey Scripts like xCams by Adent.io
Turnkey scripts are nothing but ready-to-use, sophisticated software that are built to meet a purpose.
In this case, we will be using an adult webcam script to create a webcam site. One such adult webcam software that's sophisticated and one of the best around is xCams.
xCams is an adult webcam script that comes pre-built with all the features you need to successfully run a website – live streaming, integrated dashboards, eCommerce setup, built-in adult payment gateways and more.
The script is 100% white-label and fully customizable allowing you to make customizations you prefer. It's more like plug-and-play. Everything you need to run a cam site is already there!
Starting a webcam site using turnkey scripts like xCams is the best option because it takes you less than a month and costs you 10x cheaper than what we saw above. We'll tell you why xCams is the best option later.
Now that we've chosen the type of webcam business and the approach to build a webcam site, the next step is domain and hosting.
Step 3: Choosing the Domain Name and Hosting Services
Since it's a website, you're going to need a domain and hosting services.
Before you go ahead and choose a domain name for your adult cam site, here are a couple of tips.
Your domain name should be easy to remember and relevant to the niche of your cam site.

It should not be too long nor too short – the best approach would be to have two short words

(LiveJasmin, Stripchat, BongaCams, etc)

.

You need to have social media profiles named after your website domain. So use tools like

Namecheckr

to check the name availability across platforms.
Have all these points on your mind while looking for a domain name. Because it isn't just the name of your website but the identity of your business.
After the domain, it's hosting services. Now, if you're planning to start an adult webcam business, your normal hosting services won't work out – they just don't support adult content.
You need to opt for dedicated adult web hosting services. Only then you will be able to run your cam site without any issues.
Important Note: When you buy xCams adult cam software, you get a free domain name for 1 year and adult hosting services from M3Sever. Makes the work a lot easier, doesn't it? 😉
Step 4: Setting Up Payment Gateway for Transactions
Once you're done with all the above steps, you're left with setting up a payment gateway for your webcam site.
As we said, xCams comes with a built-in adult payment processor – CCBill. All you have to do is, set up a merchant account and you're ready for transactions on your site.
But here's the best part – you can add more payment gateways like Cryptocurrency and other adult payment gateways to your cam site with xCams (this comes as a customizable option).
Step 5: Have a Go-to Marketing Plan in Place
If you have reached here, it means you're quite serious about starting a webcam business.
As of now, we've taken you through a lot of areas about starting a webcam business, mostly covering things you should know for starting a webcam business and how to set up a webcam business.
By now, you should prepare a go-to plan in place, more like a checklist briefly mentioning what you should be doing one after the other. Following the checklist will prevent confusion and helps you stay organized in starting a webcam business.
Make sure to add marketing strategies, financial goals, planned revenue and an execution plan for achieving all this.
Though this hack might seem very minuscule, you have no idea how useful it can be. So, get that checklist in place.
So, those are the steps to start a webcam studio. No, we are not done!
We still have a lot to talk about how to make money on webcam site, how to promote your webcam business and more. But before that, let's answer the question, why xCams?
Why You Should Choose xCams to Start a Webcam Business?
In a phrase, we can say that xCams is the best adult webcam software (it really is). But for you to take our word, we have listed out a couple of reasons why xCams is the best adult webcam script.

1. Live Streaming
This is one of the highlight features of xCams – live HD streaming which allows models to directly stream to the user. This feature promotes a hassle-free viewing experience for customers which ultimately leads to better revenue.
2. Individual Dashboards for the User, Model and the Admin
xCams has it all – dedicated, individual dashboards for the admin, model and user. This allows everyone to gain access to in-depth analytics and insights, promoting informed decisions.
a. User Dashboard
Here, the platform audience will be able to see and browse all models present on the platform from the homepage. They can make use of filters like gender, country and performer category to find models. Also, they can find if a model is online/offline or engaged with the help of tags.
They can also view profile settings, payment history, token transactions and more from their dashboard.
b. Model Dashboard
Cam models, with the help of their dashboard, can manage their overall activities on the platform. This includes managing earnings, setting a streaming schedule, managing private show requests and profile details, listing out premium content for videos & galleries and more.
Put in a phrase, the model dashboard allows webcam models to have a high-level overview of their earnings on the platform and manage every other monetization feature.
c. Admin Dashboard
The most important and sophisticated dashboard. The admin dashboard lets you monitor vital statistics like active/inactive users, performer status, the total number of live shows, media on the platform and more.
Admins can also customize the website like logo, name, edit the site's footer text, set pricing for group and private chats, take care of SEO, manage adult webcam affiliate programs,  ad banners and do more.
d. Studio Dashboard
This dashboard is useful for studios that manage multiple models under them. With a studio dashboard, one can create a new model to operate under them, and check performer statistics like stream time, gallery, store products and more.
With the dashboard, one can also set commissions for models, set details for payment channels, check payout requests from models and do more. Simply said, everything that's needed to manage a group of models.
It's like having everything in one place.
So, those are the four dashboards that come with xCams webcam software, making it feature-rich and sophisticated.
3. Token System
xCams has an integrated token system which makes it easier for users to buy token packages and interact with the models.
Models can set their own token limit and decide how much they want to charge the users for their shows. Meanwhile, the admin decides the value of each token.
4. Affiliations
xCams provides you with an integrated cam aggregator that lets you affiliate your cam site with other big sites like BongaCams, Chaturbate, etc., and showcase their models and shows on your own cam site.
You can simply pull videos from these sites and display them on your webcam site for a commission. For this feature, you would need to buy the xCams Pro version.
5. User-Friendly
xCams is all about being user-friendly to both creators and audiences with engagement in mind. Because only when the platform is easy to use, there'll be more engagement and revenue.
The script was built using top technologies like MERN Stack, Ant Media and Nginx, making it responsive, super-fast, easy to customize and SEO-optimized.
6. Geo-Blocking Feature
It's common that some models want to stay anonymous from their family and friends. Those models can make use of the geo-blocking feature that comes built-in with xCams, allowing them to stay out of the grid for specific countries.
7. Customer Reviews
You don't have to take our word that xCams is the best adult live-streaming webcam script. Here are a couple of customer reviews that tell you xCams is the software you should opt for to start a webcam business.
Here's a client extremely happy with xCams and Adent.io.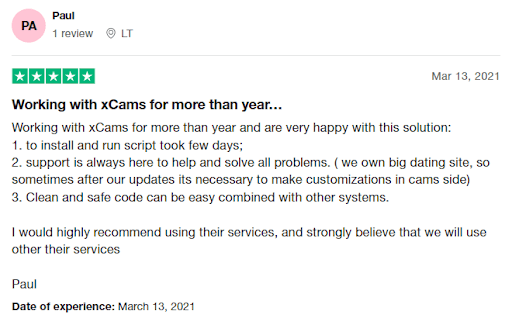 Here's another client sharing their experience with using xCams.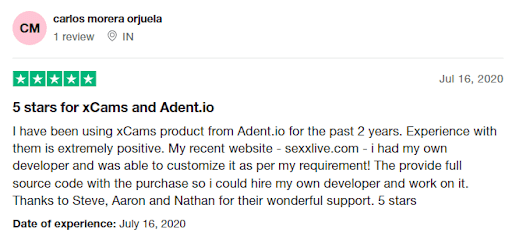 That's xCams for you! We could go on with reasons as to why you should choose xCams for starting a webcam business like additional add-ons, mobile responsive design and more. 
Webcam Business Mentorship
Know how xCams can help you start an adult webcam business. Book a free 1-1 demo call with our experts now!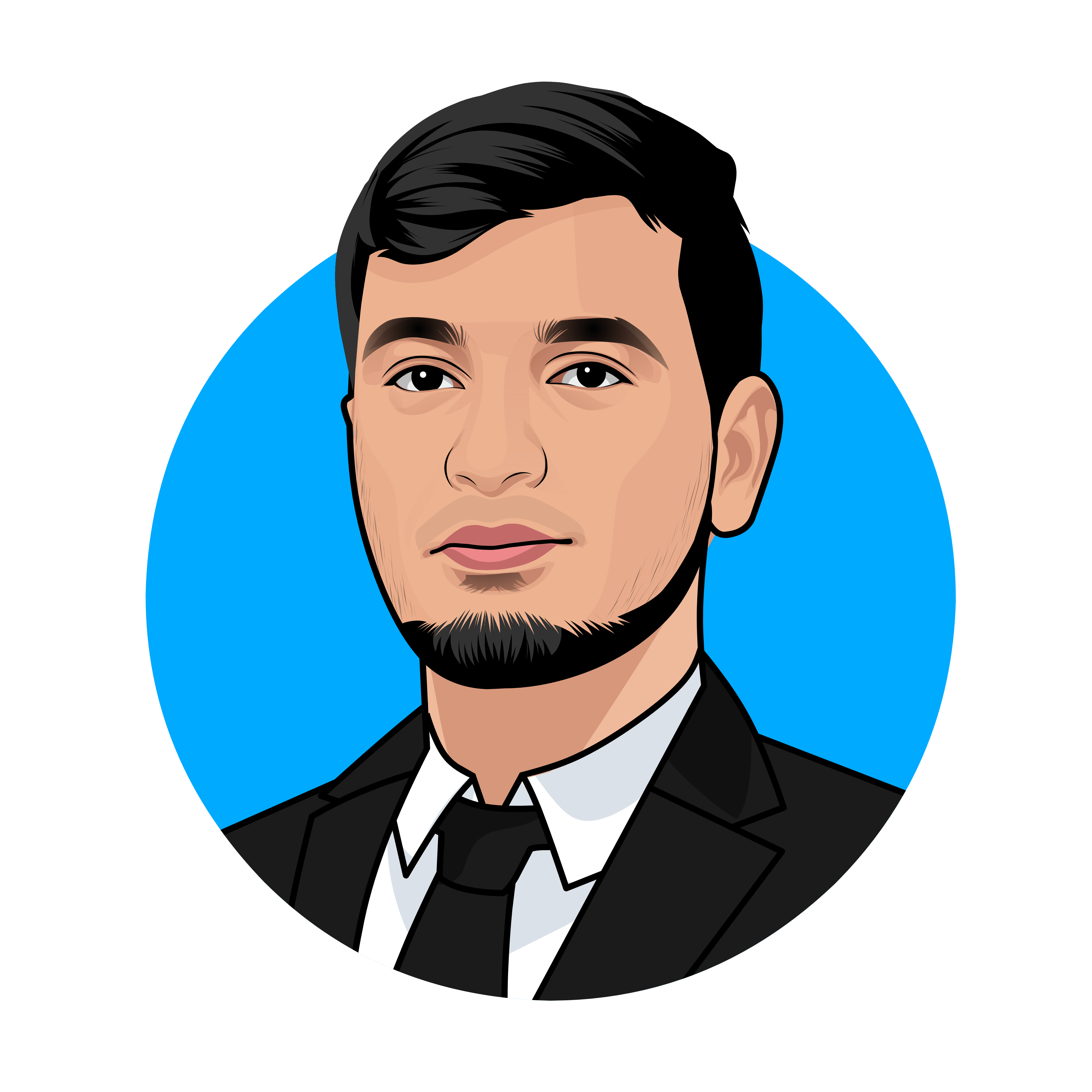 That said, let's move to the next section of the article.
Hiring, Training and Managing Models for Your Webcam Business
Models are the core foundation of your webcam business. A cam site that has more models is a sign that the website is good and paves the way for more audiences. In this section, we'll be taking you through topics like how to find cam girls for a new cam business, how to train, and manage them and more.
1. Recruitment Process – Where to Look for Camgirls?
Initially, this could be a daunting subject for you. But we've done all the work to make it easy on you. We've collected the best places where you can hire models for your webcam business.
a. Social Media Platforms
Social platforms are filled with hot, sultry girls who want to expose them and earn on the go. Platforms like Instagram and Twitter are a goldmine of cam girls for your business.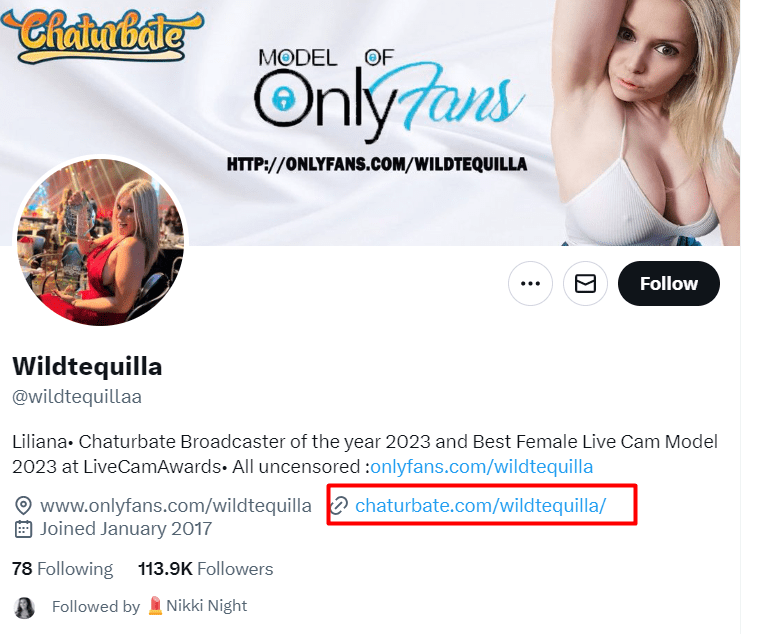 All you have to do is, reach out to them via DM, let them know about your webcam site and tell them how it could be a great opportunity for them to be a part of your website. Convince them of what they could do and achieve on your website.
Hit them up with possible earnings they can make and how your webcam site stands apart from the rest. This should pretty much do it. Just make sure to be polite and not pressing.
Sending out personalized messages instead of templates will increase the chances of models signing up for your website. You can also refer to Adent's dedicated model base and gain access to exclusive models.
Pro Tip: Reach out to models who have a lower follower base. They'll definitely want to be a model on your webcam site.
b. Post Ads on Classifieds
Yes. Classifieds are still a thing. But now, it's more digital. Make use of platforms like Adpost and Craiglist to put out ads.
Be clear and concise – what you need, what you offer and what the model can get out of it. Make sure to pitch to an audience who have less exposure – this makes it easier for you to onboard them.
c. Strip Clubs
Strip club businesses are another great place to find cam girls for your webcam business. This is an easy audience group to pitch to because they really can make a lot more than what they make swinging around poles.
Make them understand this and they are yours! The best part is, you get to handpick and interact with models here before they sign up for your webcam business.
d. Hiring Agencies
Here, we have mentioned the five best places where you can hire models for your adult webcam business,
You can have this as the last resort because, with this method, you have to be spending money. Now that you know how to hire cam girls, let's look at how you should be training them.
2. How to Train Models
Chances are both newbies and veterans will be signing up for your website. Models who are experienced know how things work and don't need much training. But the newbies can definitely use some help.
You can plan frequent training sessions or document everything they need to learn on your website.
This should include,
What your website is all about

How to make money on the webcam site

The ways and techniques to engage with the audience

How to be more attractive and sexy while performing in front of the cam and more
You can even set up training sessions between veterans and newbies where the latter can learn a thing or two from people who are experienced in the field.
3. Agreement With Models
It's always best to have a clear understanding between you and the models on your website so as to steer clear of conflicts or resolve smoothly on the occasion of one. Because you really don't want a model talking bad about your webcam business on social media!
You should have a consent form models that clearly tells,
What is their commission percentage

What type of content is permissible on the website and what content is not

The activities that are against the policies of the website

The do's and don'ts while communicating with the audience

That their content will be used for marketing and promotional activities
Clearing things up with models when they sign up on the platform can save you a lot of trouble later.
4. Best Practices for Managing Cam Models Successfully
We've said this already in this article – models are the foundation of your webcam business. And when we say that, we really do mean it! Without models onboard, there's no webcam business for you to run. So, it's important that you keep your models happy!
Here are some best practices for managing cam models successfully and retaining them on your website,
Offer cash incentives to models who cross a set amount of revenue – this motivates other models to reach the target.

Conduct competition between models to reach revenue targets and announce multiple cash prizes.

Don't force models to work for a set time of hours – let them have their own flexible hours.

Never ask them to do something they are not comfortable doing.

Try being flexible with payout requests.

Provide wellness programs and counseling for your models if possible.

Offer a higher revenue share to models even if it means compromising your revenue. You'll still have a sustainable income and a reliable model base.
There are many ways to manage your cam models and make them happy. But most of them involve spending money. But remember, even the tiniest effort can make all the difference for your models.
So, that's everything we wanted you to know about hiring, training and managing models for your webcam business.
Monetization Methods and Revenue Sharing On Your Webcam Business
Knowing how you can leverage your webcam business setup for money is where it all comes down to. Because if you don't have enough revenue-earning options for your models, there's going to be no revenue in the first place.
Here, we have talked about how you can make money on your webcam site and a couple of other topics related to revenue and sharing.
1. Ways to Make Money for Models
Earlier, we saw how Chaturbate, BongaCams and Stripchat allowed models on their websites to make money. Similarly, you should also have monetization methods for models. So, here are the monetization methods you should have on your cam site (xCams comes with all features we mention below).
Private 1-on-1 Shows

Customer Tipping Option for Models

Premium Content Gallery

Group Chat Option

Product Sales – Digital & Physical Goods
You can also add other options like subscription memberships and paid DMs down the lane. You can customize them and add them with xCams.
The more the monetization methods, the better the chances for models to make money.
2. Payment Processing Systems
We did talk about this earlier but we're just putting this out again. Your webcam site should have flexible payment options as it enhances the user and creator experience. They can choose the payment gateway that works best for them.
CCBill, Cryptocurrency and custom token systems would be ideal, to begin with. In fact, these should be more than enough for your webcam business. As for model payouts try including wire transfers and bank deposits.
3. Revenue-Sharing Programs
There's no industry standard that tells how much revenue you should share with your models. But most cam sites have a 70% – 80% as standard. But some webcam sites only share 60% of what models earn. The rest goes as a commission to the platform.
Since you're initially starting a webcam business, consider giving a greater percentage of revenue to your models. This will get the word out and you can have more models for your webcam business in no time.
If you think you cannot afford that, consider flexible revenue sharing – the commission percentage changes for different revenue methods. This makes models feel that they are in control of their earnings – it's a win-win.
Also, finalize the payout dates – twice a week, twice a month, it's totally up to you. But allowing models to raise payout requests whenever they want is the best option. Again, makes them feel they are in control.
4. Strategies for Maximizing Revenue
From the webcam business owner's perspective, there are certain things you can do to increase the revenue of your website.
Offering token packages at a reduced price for customers

Promotions on certain models

Promoting a site-wide discount for videos and photos

Offering Valentine's Day Deals and New Year Deals
You just have got to be creative here – you can see the money pouring in!
How to Promote Your Webcam Business?
Promotion is a crucial marketing technique for your webcam business. Because when you launch, you can use all the eyeballs you can get! And after that, you're going to need consistent traffic for your webcam site.
If your marketing and promotion are really good, your site will have no trouble making it to the limelight.
In this section, we have discussed both free and paid ways to promote your webcam business.
1. SEO
Search engine optimization is a long-term process and doesn't give you instant results. But down the lane, you'll get free relevant traffic for your website without you having to spend money.
You can initially get started with basic SEO for your cam site. To start with, do activities like
URL optimization

Title tag optimization

Writing relevant blogs for your webcam site

Making your webpage responsive and mobile optimized

Building backlinks from adult webcam review sites
These can make a big difference in the visibility and rankings of your website.
2. Paid Ads
The title says what it's about. Paid ads are of two types (in this case).
a. Google PPC Ads
Here, you'll be running ads on Google for your webcam business. If someone searches for terms like live cam sex or sex cam site, your webcam site will be displayed on the search results – instant traffic.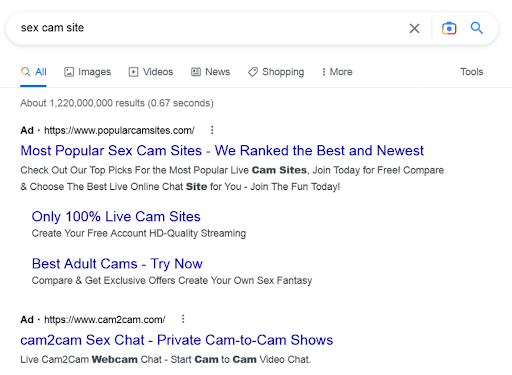 That's what Google ads will look like. It's going to cost you but it's worth the spend.
b. Paid Ads on Tube Sites
Tube sites are websites like Pornhub and Spankbang. You can collaborate with them and ask for ads to be placed on their web pages about your webcam site.
The most common type of paid ads here are banner ads and video ads.
Banner ads are placed across the tube website whereas video ads appear when someone tries to play a video on the site. The ad gets displayed for a couple of seconds after which the user will be able to skip the ad and video the video (there are also unskippable video ads of this type).
Since tube sites receive a lot of traffic, there is a high chance that people who want to engage with live models will end up on your webcam site.
3. Social Media
This is an interesting topic. Social media gives you a lot of leverage because it's free and you can be creative as hell here.
a. Promote Your Website on the Social Handle
Remember where we told you to create social handles for your own website? This is how you'll be using it.
Constantly promote your webcam business across different social media platforms using your accounts. Make use of your model clips and videos to drive higher visibility and traffic. Also, don't forget to use hashtags. 
Ideal social platforms to promote your website would be Instagram, Facebook, Twitter and TikTok. Remember that each platform has its own policies for promoting adult content. So make sure to read the policies to avoid getting banned – Twitter is quite adult-friendly to promote a webcam business.
Leveraging all sorts of promotions like stories, posts, videos and reels is the best way to drive attention and footfalls.
b. Use Model Accounts to Promote Your Webcam Site
Apart from promoting content on your social handles, you can ask your cam models to promote their content and drive traffic to your website.
This is a very powerful promotion method and getting it right can do wonders for your business. Imagine the traffic you can get if 1000 models promote your website on their social handles.
You'll get traffic from untapped sources for free!
4. Public Relations
This part is all about getting the news out. Get in touch with a couple of niche-relevant news websites and online journals. Get them talking about the launch of your webcam business and other achievements.
The more visibility your news articles get, the better the traffic and engagement for your cam site.
5. Influencer marketing
This is another great method to promote your webcam business. Influencer marketing, put shortly is promoting your products & services using a face that's popular. Here's how you can leverage influencer marketing to promote your webcam business.
a. Brand Ambassador
Signup with a popular porn star to be the face of your webcam business. This can put your website in the big leagues and help drive visibility and traffic.
b. Special Shows on Your Webcam Site
You can request popular cam models in the industry to appear for a special show on your website. Max out the promotions on social media and you can see a huge spike in traffic. If all goes well, you will have converted a chunk of the audience to users.
c. Meme Marketing
This trend has been catching up recently – using trending memes and concepts to promote your business by inducing humor and sarcasm. As we said, you can be creative on social media. So, don't hold back and give it a try.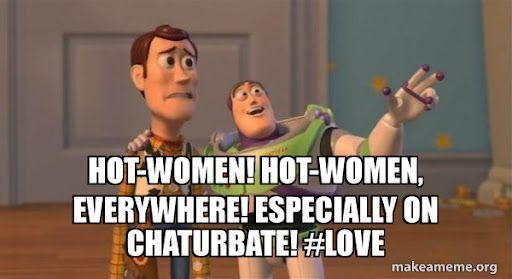 Come up with creative promotional memes for your webcam site and put it out on social media.
6. Affiliate Marketing
The traditional method of driving traffic and revenue to your website. Affiliate marketing is where you reward the individual who drives subscriptions or revenue for your website.
In this case, you can have a simple affiliate marketing program where when a cam model refers a user to the website, a percentage of all their spending will go to the model. This is as best as it gets and can help you drive a huge user base.
Similarly, you can also have an affiliate program for users where when they refer audience or models to the website, they get coupons or free credits to use.
7. Email Listing
Sending out newsletters is a great way to promote your webcam business. The goal here is to constantly connect and engage with your audience letting them know what's happening on your webcam site and promoting offers and models on your website.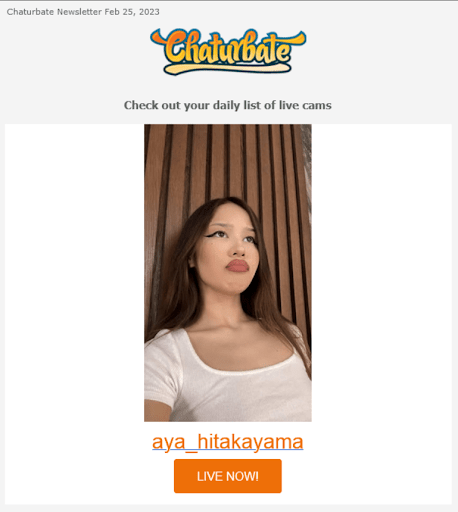 Chaturbate does this great! They send out newsletters every once in a while to stay in touch with their audience.
You can also start sending similar newsletters to your website audience.
With these marketing techniques, you can effectively promote your webcam site and drive traffic & revenue.
With that, we've almost covered everything in our how to start a webcam business guide. What's left is a couple of managing tips which we'll look at now.
Managing Your Webcam Business
1. Customer Service & Support
Your models and users cannot be reaching out to you every time they face an issue (which shouldn't be there in the first place). It's going to be frustrating and at one point, they might abandon your website.
This is why you need to have an effective support system in place,
Knowledge base with an onboarding guide for models

Helpful articles and FAQs for both users and models

Efficient customer support team to reach out to

(via email)
The self-service approach can save lots of time and communication for models, users and your support team. They can reach out to you if none of the resources you provide resolve their issue
2. Technology and Security
These two factors contribute on a great level to the success of your webcam site. Good tech helps your webcam site be sustainable and good security measures allow your models and users to feel safe.
Since you're using xCams for building a webcam site, you don't have to worry about the tech part as it's already robust and sophisticated. So, here are a couple of safety measures & practices for your webcam site,
Obtain SSL certification for your website to protect payment information. You'll know that your SSL certificate is live when your URL has HTTPS in it.

If you're starting an adult webcam business, it's important to register with

ASACP

(Association of Sites Advocating Child Protection)

and RTA

(Restricted to Adults)

organization.

Allows models the option for blocking an audience from a specific region – geo-blocking.

Models should also be able to block specific users who seem to be abusive.

Users should not be allowed to take screenshots or download model resources without their consent or use and backway tactics.

Put up a privacy policy, terms of use page and other related documents.
These are some of the security measures you should follow when starting a webcam business.
3. Performance Tracking and Analytics
Knowing how your webcam business is performing is the key to making better growth decisions. You need to know about the incoming traffic, engagement rate, bounce rate and other key metrics to help you understand what you're doing right and what can be improved.
Here's how you can track the performance of your webcam business,
The mentioned tools can help you effectively track and understand the performance of your webcam business.
That said, we are done with our starting a webcam business guide. There's a resource deck below that you wouldn't want to miss out on.
Final Few Words
So, you now know how to start a webcam business from scratch to the end. We have covered everything you need including the legal, ways to hire cam models for your website, promotional marketing strategies and most importantly, an adult webcam software to start with – xCams.
Now, it's your turn to start taking action. Webcam businesses are definitely profitable but it needs consistent efforts from your side. Down the lane, you can see yourself making a steady six-figure passive income with your webcam business!
Best wishes for your new webcam business! Cheers!
Resource Deck
Adult webcam script:

xCams

Performance tracking tools:

Google Analytics Tool

,

Clicky

,

Adobe Analytics

, Built-in Integrated xCams Dashboards

Places to hire cam models:

Social media, Strip Clubs, Classifieds, Other Cam Sites.

Adent Model Database

Equipment needed for setup:

Camcorder, Lighting Kits, Costumes, Props, Rental Space, Video Editing Software, Laptop with Internet.

Hosting platform

:

M3Server

Design tools:

Canva

,

Visme

,

VistaCreate

,

Venngage

Email tools:

Mailchimp

,

Sendinblue

,

Moosend

,

ConvertKit