-

4

mins read

The creator economy as we know it has grown exponentially over the last few years. Now anyone who can create content that the audience likes has a great chance of earning good money. This has made people explore content creation and come up with new and fresh content every day.
One such content type that has become very popular is selling nudes and boob photos online. Not only is it a great side hustle to make extra money, but it is also very easy and simple to sell boob pics online. Men love boobs, and no matter how many boobs they see, they never get bored of seeing them.
You might be thinking that selling boob photos will be a waste of time, but trust us when we say that there is a huge potential out there to make good money by selling boob pics. For example, Roxy made almost $5000 in one month by selling boob pictures to men. In this article, we'll tell you where to sell boob pics and tips & tricks for selling boob pics online to make money.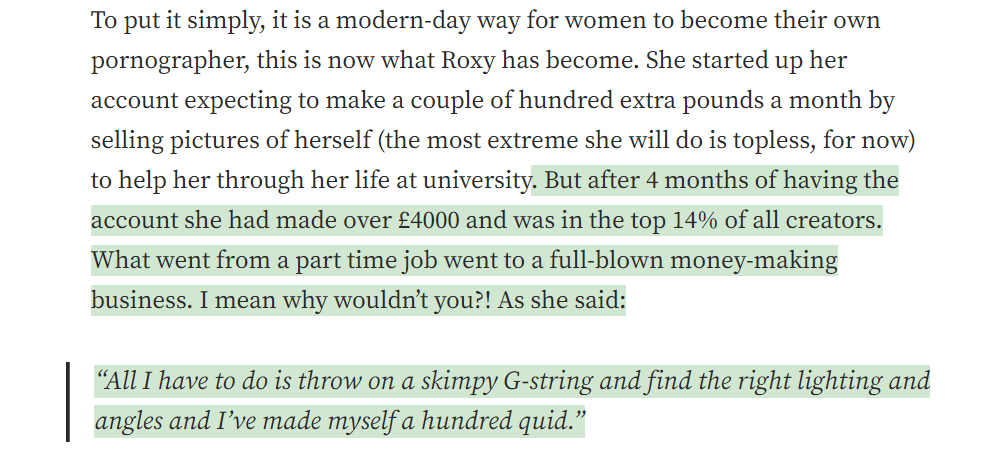 How and Where to Sell Boob Pics
1. xModel
If you need the power in your hands, then xModel is for you. xModel is a readymade script using which you can build your own content marketplace. It works best for porn stars, cam models,and adult content creators. Let go of the worry of waiting for payments and be your own boss. With a quick setup, you'll be able to earn money from your website within a few days.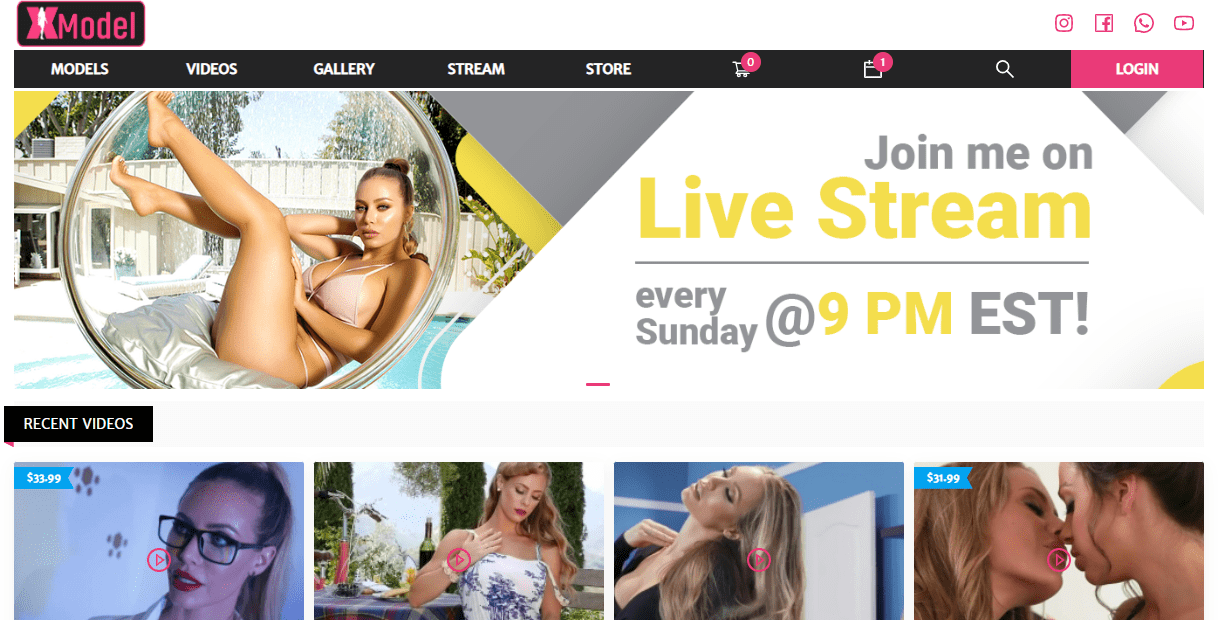 xModel is easy to install, affordable, and provides multiple monetization methods integrated like subscriptions, live-streaming, eCommerce, affiliate marketing, premium content sale, and more. Whatever you earn on xModel is 100% yours, and you can invite other performers on your website to sell boob images or do live streaming with viewers.
2. OnlyFans
OnlyFans is the largest content creator platform that supports all types of adult content too. It was OnlyFans that empowered the creators to monetize their content and make a living out of selling content. The large audience that OnlyFans has makes it a perfect place to sell boob images to users on the platform. Moreover, you don't even need to reveal your face in the photos; you can make good money on OnlyFans without showing your face too.
What makes OnlyFans so popular is that they offer various monetization methods like subscriptions, tips, paid messages, etc. They take a 20% commission on all the sales that you make, and the rest comes to your account. Payouts are frequent and pretty regular, making it a great platform to sell boob pictures online.
3. Erotifix
Erotifix is a content platform where creators provide a wide range of products and services to make money. The best thing about Erotifix is that viewers can directly purchase products from creators without having to register and make a profile on the platform.
As a creator, if you're a foot fetish model or someone looking to sell boob pictures online, Erotifix is a great place to do that. Other than selling pictures, creators can also sell services like Skype shows, video clips, sell used panties, and much more.
Another great thing about Erotifix is that they offer one of the highest revenue rates to the models. Creators can take home 85% of the sales they make, while Erotifix takes 15% of it, and 5% is added to the customer.
4. IsMyGirl
IsMyGirl is another wholesome content platform that offers its creators 10 different revenue channels to make money. So if you're someone selling boob pictures or selling feet pictures to the audience, IsMyGirl covers all your needs.
Creators can make money through subscriptions, tipping, videos, paid messages, live streaming, premium social media accounts, and more on this platform. IsMyGirl is linked to Inked Magazine and features top models on the magazine's affiliated websites, which provides a great opportunity for models to widen their fan base.
As a creator, you get to keep 80% of the earnings you make on IsMyGirl, but this is after the platform cuts a 12.5% processing fee on all revenue generated. The payouts are fairly regular, with a frequency of twice a month with a minimum payout of $50.
Tips to Sell Boob Pics
Sell on multiple platforms
As they say, don't put all your eggs in the same basket. Pick out 4 or 5 or more platforms if you can and sell boob pictures on them. Doing this not only enhances your chances of making more sales but also helps you reach a wider audience base to promote your tit pics online.
Be active on Social media
Social media platforms are your best friend when you want to grow your reach and fan following. Platforms like Reddit, Twitter and Snapchat are adult-friendly, and you should be active on these social media platforms to grow your audience and direct them to buy your boob pics on your profile. Upload your boobs teasers on social media to grow the interest in your content.
Be nice with potential buyers
You never know who might be interested in buying your boob pictures and becoming your golden goose. So, it's always advisable to talk nicely with your audience. Even if the audience provokes you or tries to force you on messages, don't be rude and politely decline any requests that you're not comfortable with.
Be creative in taking pics
Just like you, there will be many others hoping to make money by selling boob pics online. So to stand out from the competition in this niche, you'll have to get creative with your pictures. Use good lighting when you're clicking tit pictures, and use some props to add a little more spice to the picture. You can experiment with taking boob pictures in public places, at a park, or even with your sex toys.
Add incentives for your buyers
It is always a good idea to give something extra to your buyers other than the stuff they bought. This lets them feel special and makes them keep coming for more. Things like handwritten notes with your boob pictures or an audio clip of you saying something erotic will help you turn occasional buyers into regular buyers, thus increasing your sales.
Conclusion
Selling boob pics online can be a great side hustle for many women who want to make some extra cash without having to do much. But remember, this niche, like most adult niches, has competition, and if you want to make a name for yourself, then dedication and creativity are your best friends. So get out those hooters and let them make you some good money!
FAQs Related to Selling Tits Pics
1. Is it legal to sell boob pics online?
Yes, it is legal to sell boob pics online and make money from it in most countries like the UK, US, Australia, Europe, and more. It's safer to check with your local authority to be sure before you sell boob pics online.
2. Can I sell a pic of my pierced boobs?
Yes, you can sell pics of your pierced boobs online on various platforms. Sites like SuicideGirls are a great place for women to sell tattooed and pierced boob pictures.
3. Can I take boob pics from my phone and sell them for money?
Yes, you can take boob pics from your phone and sell them for money. Most smartphones have a good quality camera that can help you click some awesome tit pictures.