-

21

mins read
"How OnlyFans Make So Much Money? I Mean, What do People Post on OnlyFans?" That was the sixth time a person I know said this when he realized how much Bella Thorne made in a day!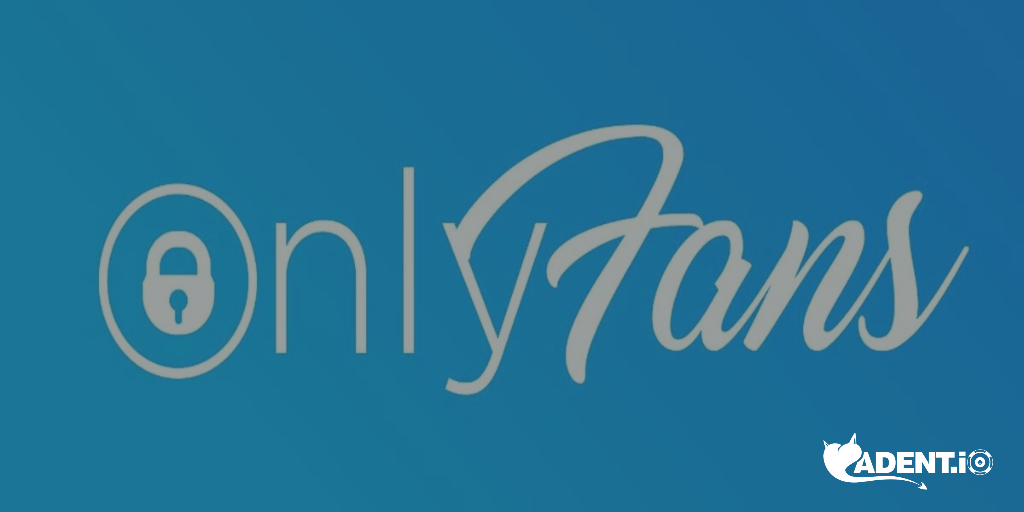 Me, on the other hand, who knew how OnlyFans became so successful, simply said, things happen! But only then, it hit me! Just like this person, there are many people out there wondering "How OnlyFans Make Money" and some even put up the question "What Is OnlyFans!" 
And that's when I decided to come up with this read – a read that is all about OnlyFans! 
Sure you are one of those people who'd want to know more about OnlyFans (who knows, you probably might even want to create a business like OnlyFans)! And you'll be having questions on your mind like, 
How Does OnlyFans Work

What Is OnlyFans Used for

How Does OnlyFans Subscription Work

How Does OnlyFans Work for Creators
I could go on. But to sum it up, this read has almost everything you need to know about OnlyFans – from the person who found it to how it works and more! We'll also look at a few interesting facts and statistics that'll help you understand the impact OnlyFans has created and how people embrace it!   
So, let's start from the basics and we'll have an in-depth look as we proceed! Basics as in the real basics! 
The Rise of Subscription-Based Social Media
Before we get to the part where we speak about what is OnlyFans and how does it work, you've got to know about this!
Subscription-based social media is the concept on which OnlyFans works. Generally, when a platform works on this concept, you've got to pay a monthly fee to access the content. And OnlyFans has simply taken this to a whole new level! 
Earlier, the subscription concept was popular among Netflix, Prime Video and other OTT platforms. But only now, a few years back maybe, the subscription concept has been introduced to social platforms like OnlyFans, Patreon, Substack and more.
In fact, the subscription-based social media industry is predicted to hit a strong $103 billion during the year 2023 which is a 16.8% compound annual growth! 
The point to be taken here is the subscription-based social media is on the rise and people embrace it strongly!
So, to the next point! 
What Is OnlyFans?
Here's OnlyFans description in a phrase – OnlyFans is an online content sharing platform and works on the membership concept. Timothy Christopher Stokely founded OnlyFans during the year 2016. Used by all kinds of creators, OnlyFans became increasingly popular when the COVID pandemic turned global.
The platform works in a way where creators upload videos or photos in the field they specialize in. And users have to opt-in for a subscription plan to view the content – applicable when creators choose to lock their content behind a paywall.
This is only one of the revenue models of OnlyFans. We'll look into more under the topic "How OnlyFans Make Money." If you know what Patreon is and how it works, there is not much difference here!
Now that you know the basics, let's quickly look at some OnlyFans stats and facts! 
Know the best Onlyfans alternatives here.
OnlyFans Facts & Statistics
No small talk here. Let's look at the stats directly! 
OnlyFans witnessed YOY revenue growth of 553 percent between November 2019 and November 2020. Their revenue was approximately $390 million. 

By the end of December 2020, OnlyFans mentioned that they had more than 1 million content creators on the platform. 

In March 2020, OnlyFans had 26 million registered users on the platform. And during August 2020, the number of registered users was 50 million – almost double. 

Tim Stokely, by the end of 2020 said that OnlyFans had 500,000 new users daily. When calculated, it was around 15 million new users per month!

By late August 2020, OnlyFans had paid more than $2 billion to its creators which is pretty huge for a business started in 2016.

Though we all know Tim Stokely found OnlyFans, 75% of OnlyFans is owned by Leonid Radvinsky, founder of the porn site MyFreeCams.
I think that's enough statistics for now! We'll keep updating this section whenever we come across something interesting about OnlyFans. Feel free to come back anytime????!
Read this article to know the difference between Onlyfans and Fansly
Who Uses OnlyFans? What Do People Do On OnlyFans?
That, Detective, is the right question! Well, that's Dr.Alfred Lansing from I, Robot. But anyways, let's not move away from the obvious! 
OnlyFans is used by creators of all types – writers, musicians, fitness enthusiasts, photographers, chefs, adult workers, travel bloggers and whatnot? 
Since OnlyFans acts as a platform where creators can upload anything they want, new creators sign up every day (the moment you're reading this, a new creator is signing up for OnlyFans). 
Though OnlyFans was created to be a social platform, it became more of a pornography platform because OnlyFans doesn't ban nudity or sexual content like Twitter or Instagram. This opened a whole new opportunity and is one of the main reasons why OnlyFans grew so popular in a short span of time! 
This doesn't mean OnlyFans is always about nudity! Popular celebrities use OnlyFans to connect closely with their fans by sharing premium content (and monetize the same) – it's a win-win. 
Some of the most famous celebrities who have an OnlyFans account are
Bella Thorne

– Actress, Model and Singer

Safaree Lloyd Samuels

– American Rapper and Songwriter

Mary Belle Kirschner aka Belle Delphine

– Internet Celebrity and YouTuber

Lily Mercer –

Founder of the Viper Magazine

Top Tippin –

Singer, Songwriter and Athlete

Ben Bakson –

DJ and Producer
I could come up with more, but no! We've got to move to the part where we talk about "How OnlyFans Works"! On the plus side, we'll look into some of the creator profiles in the later sections of the read! 
And as for the question, what do people do on OnlyFans, it's simple – creators can upload photos/videos, create stories, tag other creators in posts and even create a poll to increase engagement!
It's pretty much more like Instagram and Twitter with the monetization methods!
Now that you know who uses OnlyFans, we'll move to the most waited part! 
How Does OnlyFans Work?
I'm as much excited as you are! When I started looking into the business model, I was amazed by the multiple revenue models OnlyFans has, making it profitable for both the creator and the business itself! 
Jeez! I got carried away!
So, in this section, we'll be looking at a couple of things like the signup process, the dashboard options, the subscription model of OnlyFans and more! Let's get started!
OnlyFans SignUp Process
It's normal and pretty much the same as any other social media platform.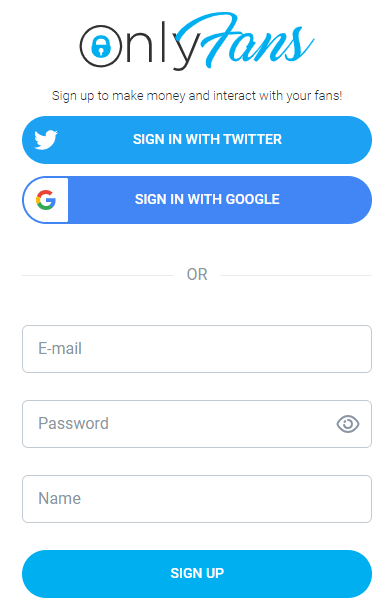 You can signup with your email address or sign in with your Google or Twitter account. You'd have to accept that you are 18+ and to a few other terms & conditions as well. Once done, you'll be through.
A verification email will be sent so that your account can be activated.

You can go to the settings page in case you want to change your email address linked with the account. Once verified, you'll be automatically redirected to the "Profile Page".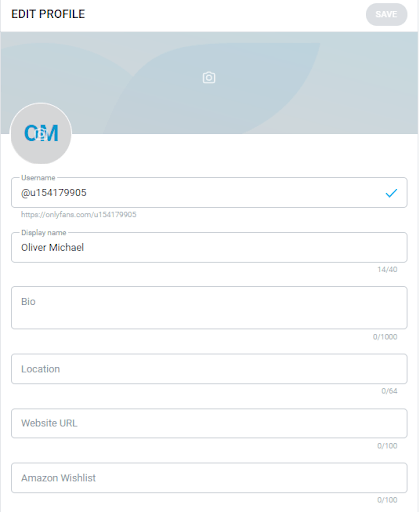 You can add a cover photo and a profile picture of your choice. You can also set a custom user name for your profile which goes like https://onlyfans.com/xxxxxxxx. 
You can also add a Bio, Location and a Webiste URL. Also, there's an Amazon Wishlist box where you can add products you like on Amazon – lucky in case your fans get crazy about you!
Once done with all this, you're all set to go! 
Important Note
OnlyFans takes privacy seriously and it does not allow users to take a screenshot. If they do, it appears black. And if they screen record videos, they might be banned from the platform.
OnlyFans Dashboard
It's clean as it gets! The platform is very clean and offers both the creators and the fans a great experience. Here's how the dashboard looks!
Since this account is new, the feed is filled with posts from OnlyFans. You also get suggestions on the right-hand side of the dashboard to help you get started! 
On the left of your dashboard, you have all the other options – all in one place approach. Here's a quick overview of each option! 
Like we already saw, the "Home" button takes you to the news feed.
The "Notification" tab takes you to where you can view what's happening on your profile.

You can either view all the notifications from one place or view them categorically. 
The "Messages" tab lets you take a look at the recent interactions you had with your fans or vice versa. And the "Bookmarks" takes you to posts you've saved for viewing later.
The "Subscriptions" tab allows you to view your current subscriptions. And the "Lists" tab allows you to view your following, blocked contacts and a few more. You can also create a new list, rename and add people to it!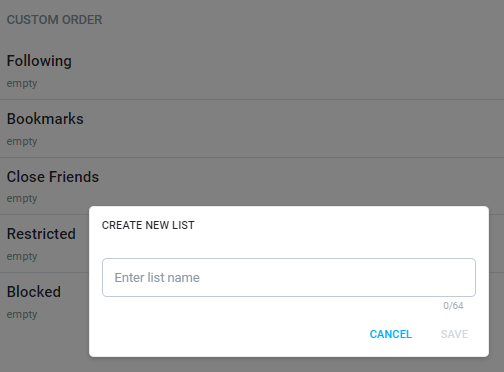 Under "My Profile", you can view your own OnlyFans profile. You can also sign in with Spotify and copy your profile link from here. 
"New Post" allows you to create posts on the platform. You can also add media from your local storage or conduct polls. The interface kind of resembles Twitter and you should have no trouble getting used to it! 

That's the quick overview of the OnlyFans dashboard. Now that we're done here, let's move to the next part of the read! 
How OnlyFans Make Money? 
The Subscription Model
OnlyFans works on a subscription model basis. The OnlyFans subscription price starts from a minimum of $4.99/month to a maximum of $49.99. Creators are free to choose how much they want to charge for their subscription. And for each subscription, OnlyFans gets a 20% cut!
What's super cool is, creators can choose between free subscription models and paid subscription models. For instance, if a creator is new and they want to build their audience base, they can give their content for free in the beginning. Once when they have a significant fan base, they can switch to the subscription model.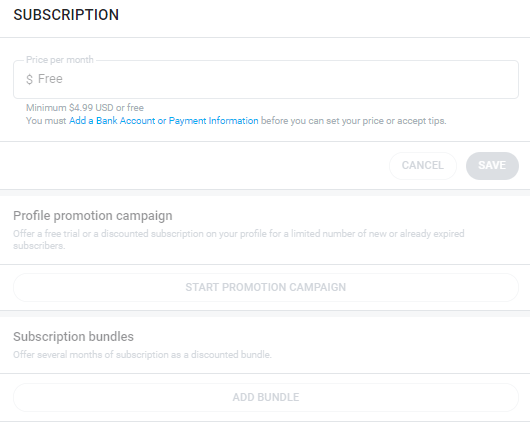 That's how the subscription section looks. A Bank Account or Payment Information must be added to proceed. Creators can also run a profile promotion campaign and create subscription bundles to offer discounts to the platform users. 
Lock Premium Content
The subscription model is only one way how OnlyFans make money. Apart from that, creators can lock specific content on their profile and set a price to gain access to them. 
If a creator has a free subscription profile but wants to earn some money, they can lock certain photos or videos on their profile and set a price for them. 
When the audience wants to see it, they should pay the amount to access them. And OnlyFans takes a 20% cut on this as well! 
Sell Merchandise
That's not it! Creators can also sell merchandise within the platform. When a creator has grown their fan base, the next step would be to start selling merchandise within the platform. 
OnlyFans allows creators to link their Shopify store to the platform. The option can be found under the "Edit Profile" section.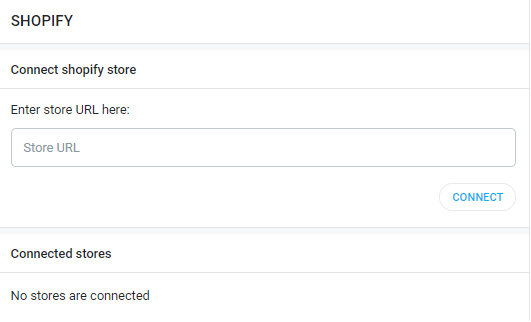 There's one last method as to how OnlyFans makes money! 
1-1 Private Chat & Tips
Creators can directly message their fans and fans can also do the same. This helps creators engage with their fans on a higher level and in return, fans can send tips to the creators! 
Creators can also send images & videos in DMs and choose to opt for the pay-per-view model. That is, when a creator sends premium content via DM, the end-user should pay to view it. 
And OnlyFans, like always, takes 20% from what the creator makes in all the above monetization methods. 
All right, let's break some ice! 
I've been searching for a GIF to show you how the creators and holders of OnlyFans might be now and I did find one!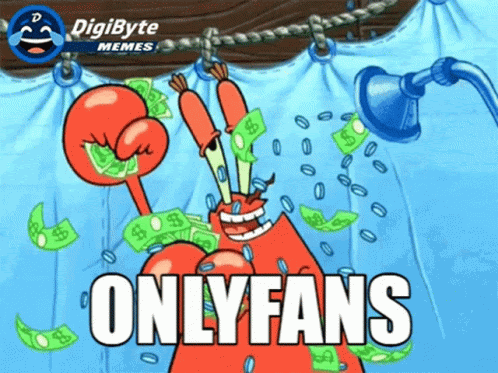 With the multiple monetization methods and 1 million plus creators, that's how Leonid Radvinsky and Tim Stokely should be right now! 
So, that's pretty much how OnlyFans make money! In case you have any questions, you can reach out to us in the comments section below! 
Moving to the next part of the read! 
How Does OnlyFans Work for Creators?
Though most of the accounts take home less than $145 per month, consistency is what makes a creator go huge on OnlyFans! 
Monica Huldt, one of the top earners of OnlyFans, said to a publication that she works seven days a week on the platform to make money. If someone has this as a part-time idea, it isn't going to work!
Here are a couple of OnlyFans profiles in-depth! 
Bella Thorne
Annabella Avery Thorne, an American actress, model and singer created an OnlyFans account on August 20, 2020 (maybe one or two days before) and this was the teaser video she posted on Instagram. 
24 hours later, Bella Thorne made more than $1 million! It hasn't been a year yet and this is how her OnlyFans account looks like now! 
There are thousand plus photos and the number of likes is extraordinary. Though likes have nothing to do with the subscription count, one can have a rough idea as to the number of subscribers a creator has! 
P.S. You can subscribe to Bella Thorne's account for free now????!
Safaree Samuels
Safaree Lloyd Samuels, an American rapper and songwriter, created his OnlyFans profile in April 2020. And he posted this on his Twitter handle on the 21st of April, 2020.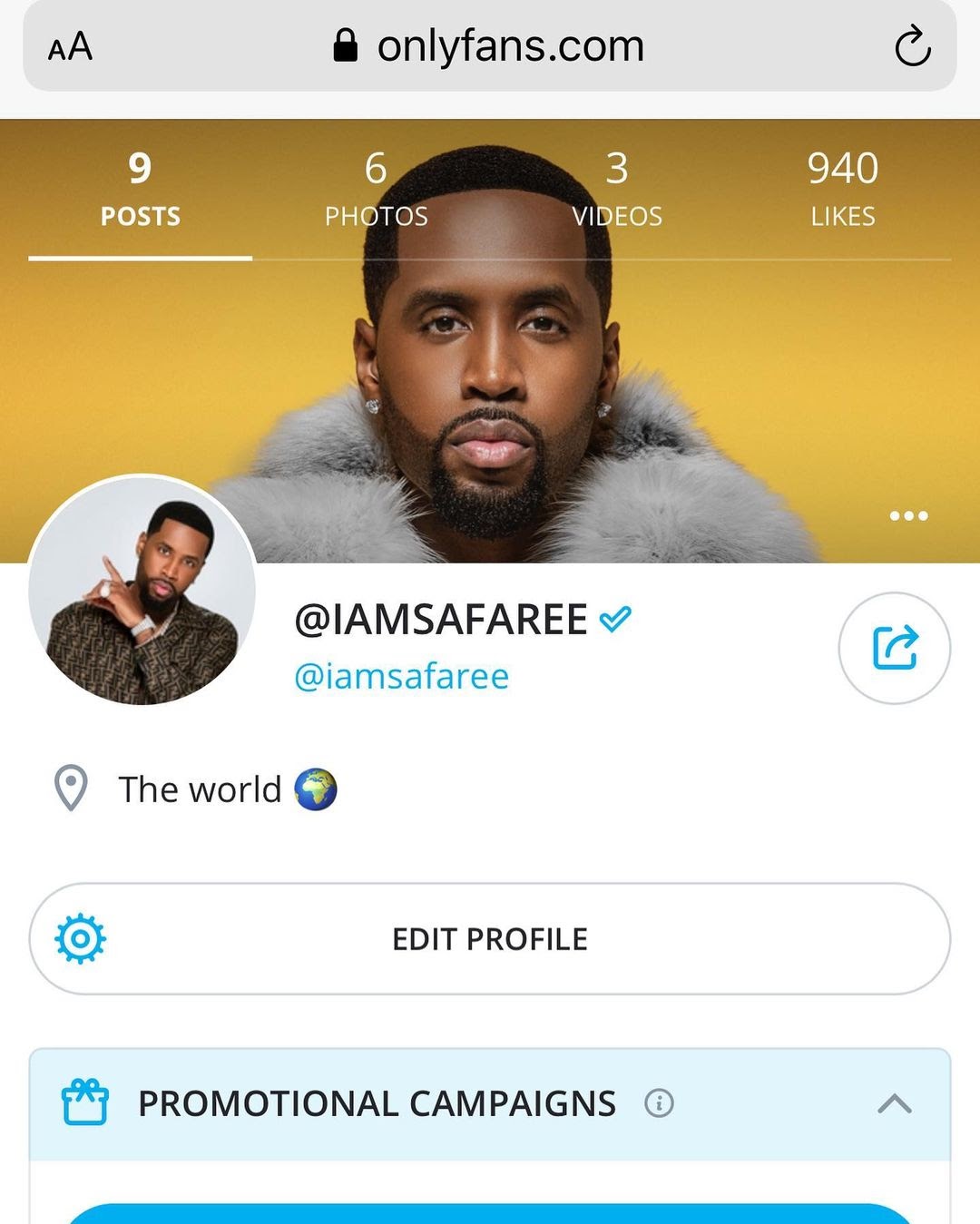 It's a year now and this is how his OnlyFans profile looks like!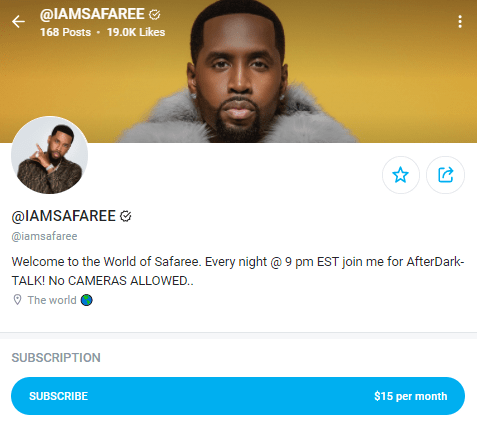 The number of likes has increased significantly and the subscription price is $15/month. Safaree Samuels wanted to have a side income and so decided to start an OnlyFans account.
Caroline Calloway
Caroline Gotschall Calloway, an American Internet Celebrity, artist and writer, created her OnlyFans account this February and here's how she teased it using Instagram!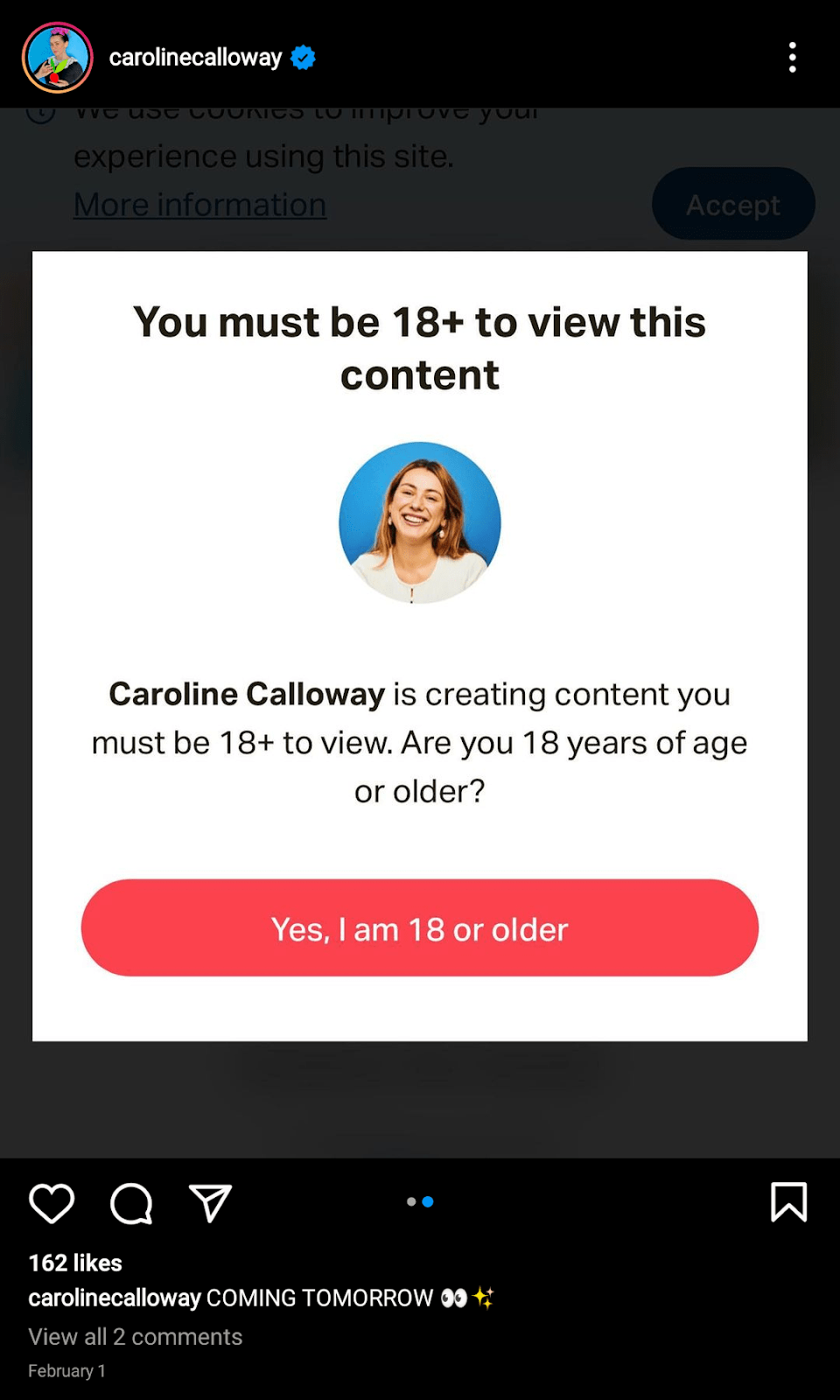 It's only a couple of months now and her OnlyFans profile is built up pretty well! This is how it looks like now! And by saying "Now", I mean the time I draft this read!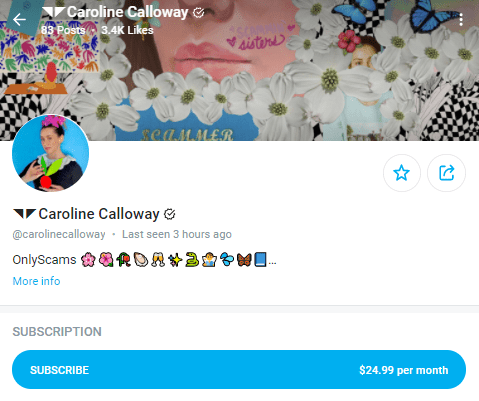 The subscription costs $24.99 per month and with just 83 posts, she has more than 3k likes! Good for her (not that I know how much she is making)! 
So, we came across the OnlyFans profiles of two celebrities and a growing celebrity – all from different industries! And they all did pretty well which only means the answer to the question of how does OnlyFans work for creators is yes, Onlyfans works out pretty well for creators. 
It doesn't matter what industry the creator is in. All he/she has to do is understand their strengths, stay consistent and produce quality content – they'll see revenue flowing in!
Now, to the bonus section of the read – how to create a business like OnlyFans! 
Check this guide on how to stay anonymous on OnlyFans and make money easily.
xFans – The Best OnlyFans Clone
If you're reading this, then there's a chance you're looking forward to build a business like OnlyFans. And if you are, xFans is what you need! 
xFans is an OnlyFans clone that allows you to create a platform exactly like OnlyFans and ManyVids – including every single feature mentioned above in this read! xFans comes with a built-in merchandise store, tipping system, payment gateways, features for live streaming and more. 
Since xFans is open source, customization is never a problem. Also, the solution is whitelabel which means no forced branding! 
Know more about xFans can help you create a site like OnlyFans here!
Final Few Words
We've covered almost everything about OnlyFans in this read. And here's a quick summary of the same, 
What Is OnlyFans

How OnlyFans Works

How OnlyFans Make Money

OnlyFans Subscription Model

How OnlyFans Works for Creators and more
Deep inside, I knew OnlyFans has been successful for some time now and they are going to be for a very long time! One important reason why this happened is because of the ad-free experience and the sophisticated features OnlyFans gives to its creators and users.
Creating a platform just like OnlyFans is a very good idea today. With the rise of subscription-based social media, you might as well turn out to be an ideal competitor of OnlyFans – not promising but not impossible! 
Now, I got to publish this read and show it to the person who is still hanging around with the same question! 
That said, have a great day then! 
Feel free to make use of the comments section below if you have any questions!