-

28

mins read
Running a sex toy business and selling sex toys online is profitable!
After talking to people who sell sex toys online, this is one of the many conclusions you might have arrived at.
Well, you are 100% correct! Selling sex toys online can be profitable as it is one of the most underrated and untapped adult businesses.
The use of sex toys worldwide is continuously increasing (as people want to enhance their bedroom experiences) and one could even say that the sex toys market is recession-proof.
Here's a statistic to back this up,
The worldwide sex toy market is estimated to reach a value of 80.7 billion US dollars by 2030.
Entering the adult toy business now could be the right time for you (and that's why you are also here). In this article, we will be telling you everything you need to know for selling sex toys online – right from the business model to promoting your sex toys online and other important success hacks, we've talked about everything here.
To summarize, if you've been thinking about selling sex toys deep within, this article is all you need. So, buckle up! Let's get started and learn how to sell sex toys online!🐱
Why Is Sex Toys Market a Recession-Proof Industry?
We already said that the sex toy industry is about to reach a value of over 80 billion by 2030 (thanks to the changing perception of sex toy usage). But here's us being a bit more in-depth – just to ensure you completely understand the landscape before selling sex toys online.
We've listed some critical statistics from Statista's survey related to the sex toy market for you.
Statista revealed

that in 2022, more than 163 million people own sex toys in the US alone. And out of that, more than 56 million people have five plus sex toys.

A massive

55% of women

from the US who participated in the survey revealed that they owned at least one vibrator in the year 2022.

Vibrators are the most popular sex toy in North America, followed by anal toys and lubricants, according to 47% of the survey participants.

From a sales point of view, eCommerce stores and online sellers had the largest market share.

It's not just women! Approximately 75% of men in the US own at least one sex toy.
That should have helped you understand the magnitude of the sex toy industry. While we are at that, here are some examples of individuals who made it big by selling toys online.💰
Examples of Sex Toy Sellers Who Have Made it Big Online
In this section are some examples of successful sex toy business examples – we thought you could use all the motivation you need.
1. Betty's Toy Box – A $125k/Mon Revenue Yielding Online Sex Toy Venture
The popular North American sex toy company business, Bettys Toy Box, was co-founded by Carolyn Eagle in 2017. 
The business has grown a long way since then and currently, they make slightly over $125k per month in revenue. They have even received three consecutive online Retailer of the Year nominations from the industry.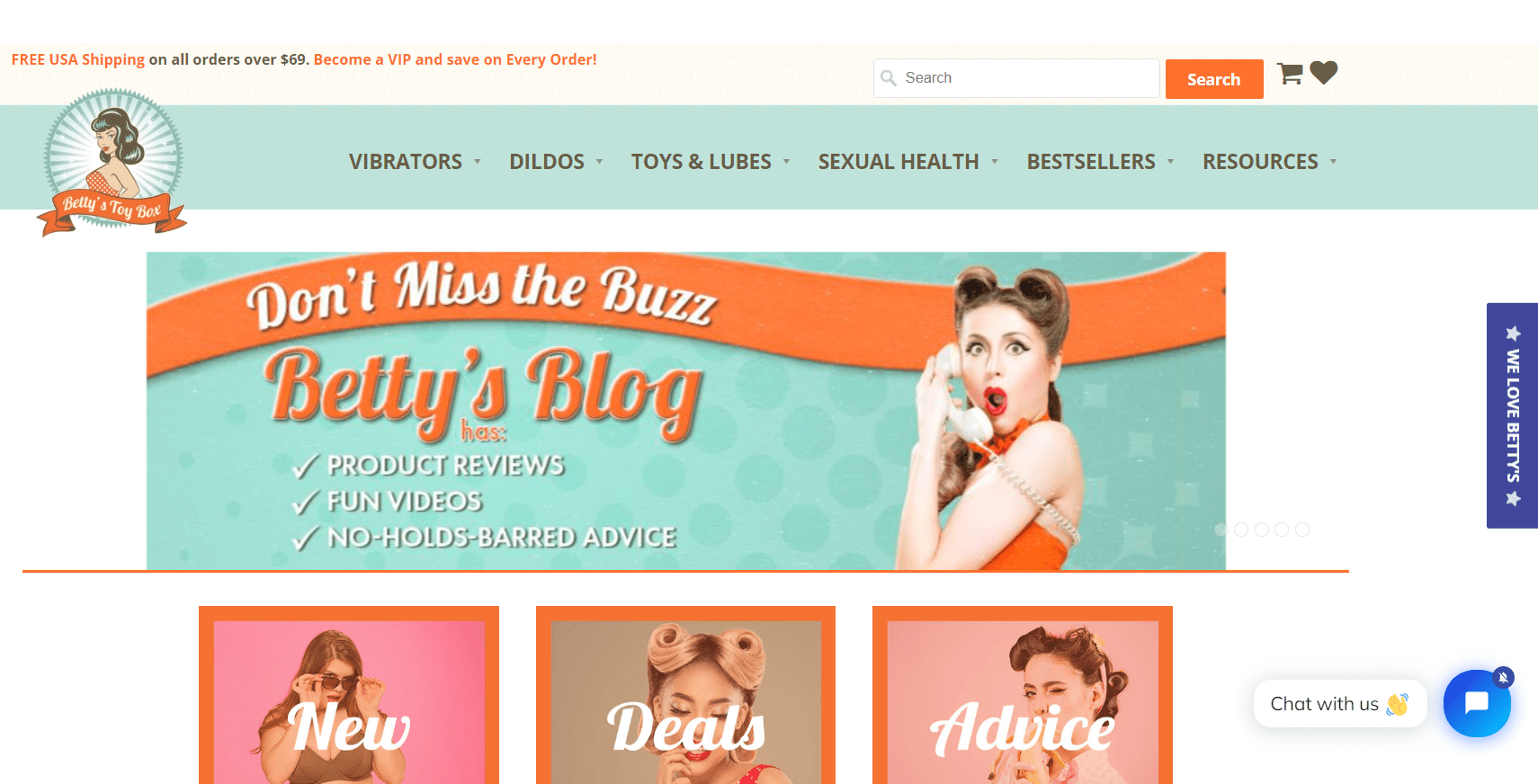 Carolyn says that since the beginning, they have always wanted to connect with their customers with education and information about sex toys. And they've been doing that effectively via platforms like Twitter, YouTube, Instagram, and Facebook.
Carolyn also says that Content and SEO have helped them significantly cut through the noise. Here's a quick piece of advice from the co-founder,
"Keep learning as you go and keep looking at others in your field for inspiration but never forget why you started in the first place."
2. Goop – Gwyneth's Wellness Empire
You'd recognize the founder more if we addressed her as Miss Pepper Potts! Yes, the Iron Man co-star is the founder of the famous lifestyle brand Goop, valued at over $250 million in 2019.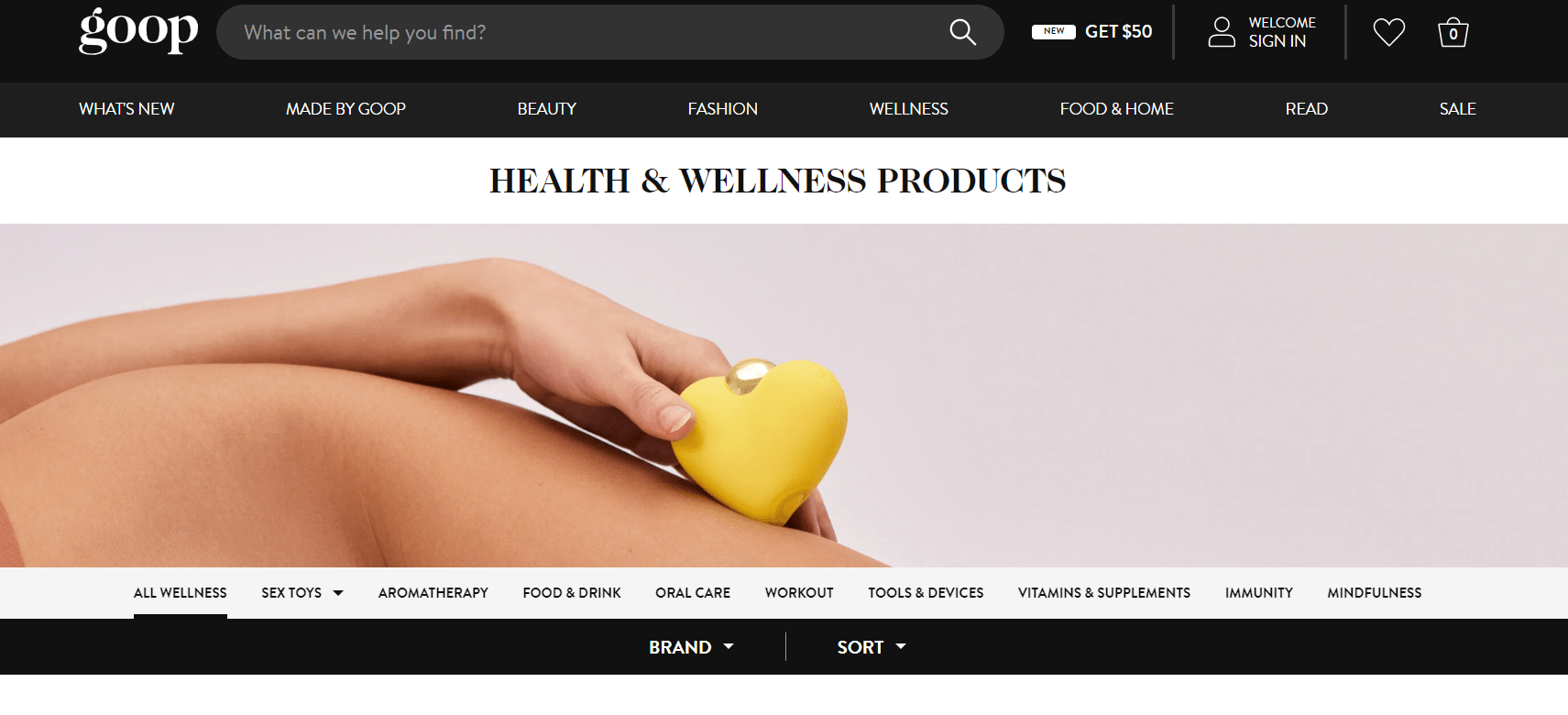 Goop is a lifestyle and wellness brand that also deals with sexual wellness toys. The brand makes its own sex toys and slaps a premium price on the label.
The reasons that led to the success of Goop's adult sex toys are the brand's existing popularity and creative marketing strategies from Gwyneth herself. The platform and all of its products make an astonishing 5 million plus revenue every month!
3. Emojibator – The Eggplant Revolution
We couldn't let this one go! Emojibator is the perfect example of how a small idea can become big.
Here's an image of the popular eggplant sex toy.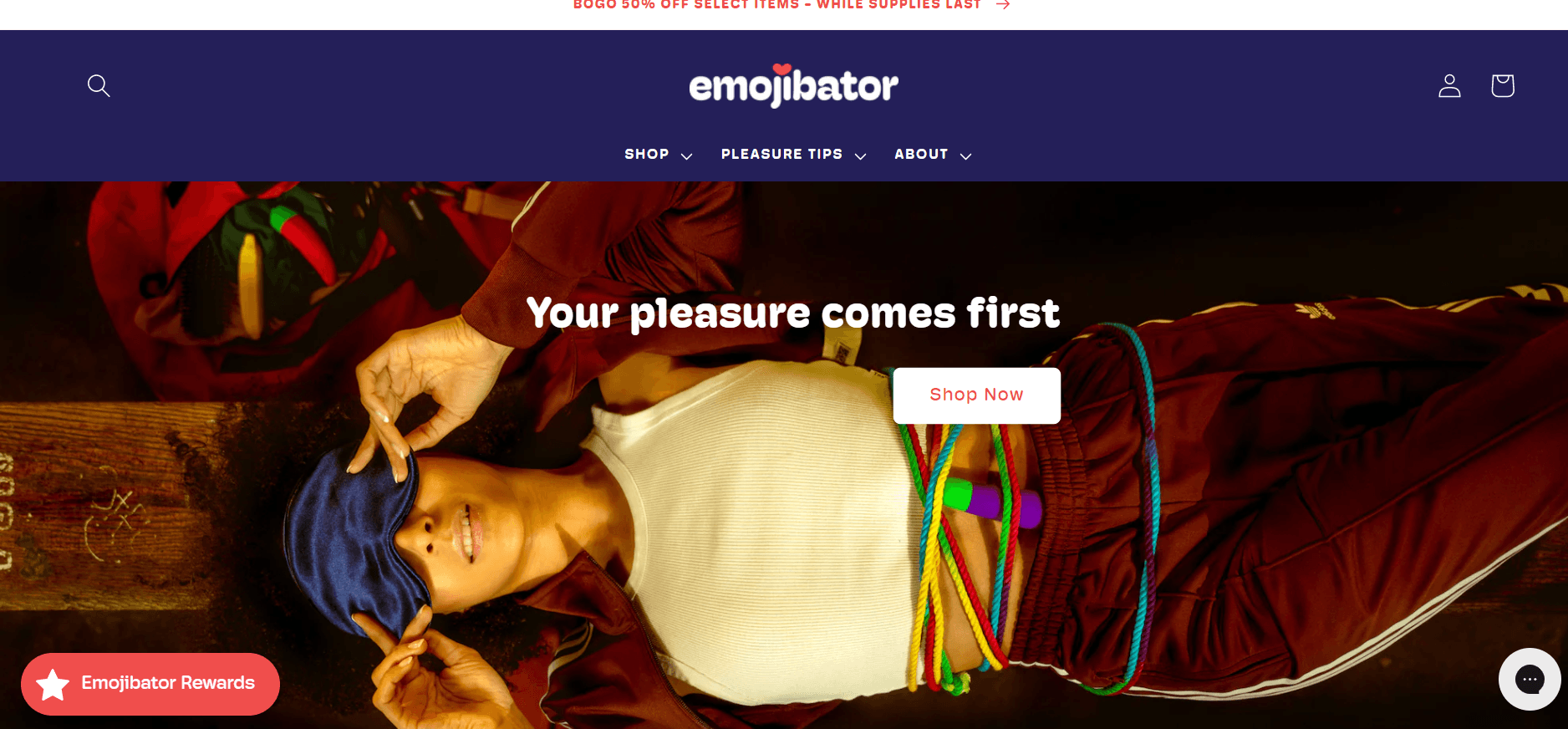 The platform was founded by Joe Vela (co-founder & CEO) and Kristin Fretz (co-founder & COO), who supposedly quit their careers to start this venture in 2016.
The brand gained immediate attention leading to a huge success and expansion of the product base. Here, the key to their success was creativity – a discreet vibrator in the shape of an eggplant and consistency!
As of 2020, Emojibator made more than $120,000 in revenue, and the figures would have definitely risen during the pandemic period.
Those are some examples of people who have succeeded big by selling sex toys online. But, with the need for adult sex toys more than ever, you don't have to worry about succeeding – if you do it right, you'll also end up making a six-figure revenue!
That said, let's look at the types of adult sex toys and accessories you can sell online.
Types of Sex Toys and Accessories to Sell Online
You must get a clear understanding of what the different types of sex toys are and what their purpose is. It can help you make more informed decisions regarding what sex toys you can sell.
Here are the most common categories of sex toys,
1. Pleasure Point Stimulating Sex Toys

💦
These are the kind of sex toys that are used to enhance the orgasm experience for both men and women. Couples/individuals who do not view sex just as an act but as art are your target consumers here.
Some of the most common pleasure points stimulating sex toys are,
Vibrators – Clitoral, G-Spot, Rabbit & Bullet Vibrators 📳

Strap on dildos and Vibrating Dildos🍆

Butt Plugs, Anal Beads, Penis Rings 💍
Here is an image of a vibrator + dildo that's like a teddy bear.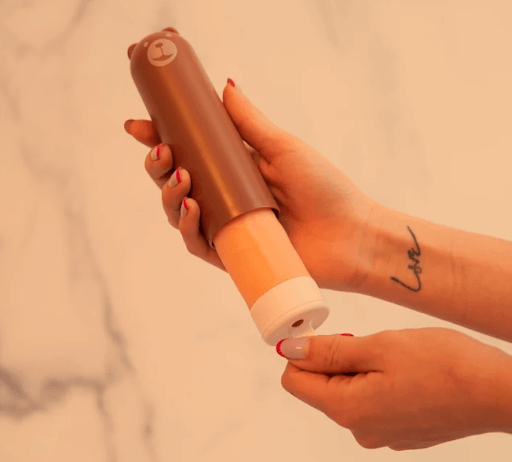 2. Sex Toys to Enhance Sexual Experiences
The toys above stimulate the pleasure points, while these toys enhance the overall sexual experiences – fantasy, physical pleasure, and oral sex!
Some of the sex toys to enhance the sexual experience are,
Handcuffs & Chains⛓️

Costumes for Roleplay👮

Feather Tickler💸

Mouth Gag🍭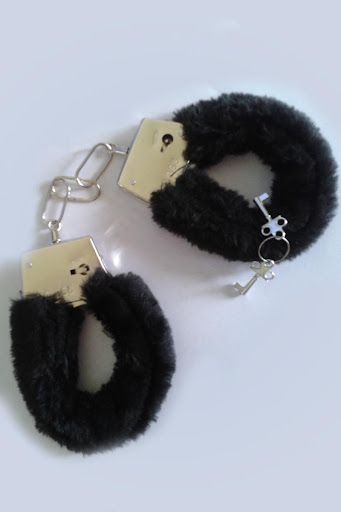 3. Sex Accessories
There are also other sex accessories that are not toys but are considered mandatory. These are used to regulate sexual acts and play a crucial role – some of them are lubes, massage oils, flavored condoms and more.
When it comes to sexual experiences, you never know what one might prefer. So it's always best to start an adult toy store that covers a wide range of sex toys.
Here are the top five most popular and trending sex toys in the US,
Vibrators

Anal Toys

Lubricants

Dildos

BDSM equipment
4. Sexual Wellness Products
Though this comes under sex accessories, we wanted to mention this separately because many businesses have this as their central theme.
Sexual wellness products help enhance your sexual pleasures and have safe intercourse. These products can help strengthen the bond between relationships and have sensual memories.
Some examples of sexual wellness products are,
Sexual health supplements

Enhancers

Spray Gels

Moisturizers & Lubricants

Condoms & Contraceptives
5. Clothing
Here, clothing means lingerie! The outfit that makes your girl hot and steamy!👙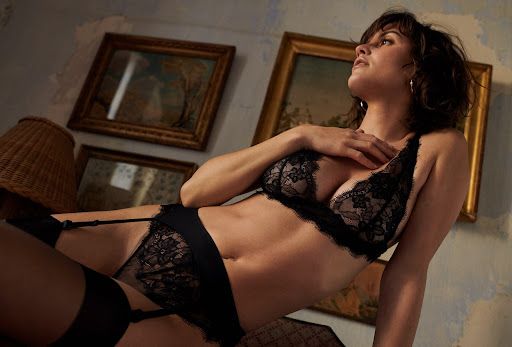 Lingeries are one of the most trending sex accessories worldwide. Adding this to your list of sex toy products can surely help you increase revenue.
Some of the common types of lingerie are,
Bodysuit

Bra

Bikini Underwear

Bralette

Bustier

Corsets
Now that we've covered the different types of sex toys and the most popular ones, let's head on to the next section – the different kinds of online sex toy business models you can start.
The Four Different Business Models to Sell Sex Toys
Here, we've discussed how you can acquire sex toys to sell – the business model. Each model has its own set of pros and cons. We've listed them all for you!
1. Creating Your Own Sex Toy Brand
In simple terms, creating your own sex toy brand means manufacturing sex toys on your own. While this may seem like a far-fetched idea, the reality is, it's not that difficult.
Today, you can create sex toys from 2D illustrations to real-life sex toys using 3D printers. The technology is far more available than in the previous days, plus there are a lot of free resources and go-to guides that tell you about manufacturing sex toys.
However, there are a lot of other factors you should consider when you decide to manufacture and sell sex toys on your own – the design of the products, the quality and material used and how safe it is for consumers!
Figuring out all this is a learning curve; you need to do a lot of research before starting things. 
The best idea would be to purchase different adult sex toys from multiple brands and see their uniqueness.
Let's look at the pros and cons of manufacturing sex toys yourself.
Pros
You get 100% control over your sex toys – manufacturing, design, and quality.

Since you are manufacturing it independently, the product will be unique and nowhere available.
Cons
You need expert guidance; it takes time to become a PRO in manufacturing adult sex toys.

You need to be extra careful when it comes to safety standards.

You need a sex toy manufacturing setup and storage space.
That's the first business model – manufacturing sex toys on your own.
2. Manufacturing Sex Toys By Outsourcing
This method is where you talk to a company that manufactures sex toys. You tell them your requirements – the toys you want them to manufacture, the quantity, along with other information like the material of the sex toy, safety regulations, and more.
The tricky part here is, finding a reliable adult sex toy manufacturer. If you don't get this right, it will be a lot more painful later.
So, when you are choosing a sex toy manufacturer for outsourcing, make sure you,
Visit their manufacturing plant to get a better understanding of how they work.

Check their previous orders with clients and their reviews.

Check whether they follow the safety regulations.

Have a look at their portfolio and see all their products.
This can help you decide whether you should go ahead with a specific manufacturer or not. However, it has its pros and cons.
Pros
You get ample time to concentrate on other essential aspects of your business – marketing, advertising, and more.

You get to fill up your inventory quickly and start to sell sex toys online.
Cons
Very little authority over the manufacturing process since it is outsourced.

Communicating with manufacturers and getting things done on time can be a problem.

Quality might be compromised if the orders are bulky and massive.
The following business model to sell sex toys is reselling.
3. Purchasing and Reselling Sex Toys
We are looking at a bulk purchase at a wholesale price and selling them for the retail price here.
Reselling can go in two ways,
Purchasing sex toys in bulk from white-label manufacturers and slapping your brand's name on them.

You can buy products in bulk from brands and establish their presence in your region as a local reseller.
Pros
You can purchase from trusted sellers globally and leverage their name – quick popularity.
Cons
Since you're purchasing and reselling sex toys, the profit margin will be meager.

You cannot be innovative or create your unique brand identity here – you have to go with what's available.
Let's look at the final business model.
4. The Dropshipping Method
Compared to the above-mentioned models, this is the best and go-to model for selling sex toys online. The reason is that you don't need to have a physical inventory or worry about shipping here.
All you have to do is, choose a reliable sex toy drop shipper – your customers will place an order with you and the execution part will be taken care of by the drop shipper.
Choosing this business model will give you plenty of free time. You can sell sex toys online as a side gig because everything here is pretty much automated.
You just have to spend a couple of hours regulating the order and handling the marketing activities.
Pros
No need for storage space.

The end-to-end shipping process will be executed by the drop shippers.

Diverse range of adult products to choose from.

Can explore different drop shippers and scale accordingly.

A very low budget is required to get started.
Cons
Products are not unique to your sex toy site, but this can be overcome with brand identity and awareness.

Quality needs to be verified now and then.
So, those are the four different business models for selling sex toys online. If you'd ask us, we'd suggest you initially choose the dropshipping method.
Once you get a good understanding of how the sex toy market works, you can consider outsourcing the manufacturing process, and then later, you can manufacture sex toys in-house. But first, getting your business off the ground and earning a name is important!
Now that we're clear about the different types of business models to sell adult sex toy products online, let's look at other essential things you should know.
Selling Sex Toys Online: Important Things to Know
When it comes to selling sex toys online, you should know a couple of things beforehand. It's not just about starting an online sex toy shop. To sell sex toys successfully and profit from them, you need to have a clear-cut strategy.
Here, we'll be seeing what you need to know and decide on before you start selling adult products online.
1. Is It Legal to Sell Sex Toys Online?
There's been a lot of misconception about selling sex toys. So, we just wanted to clear the air about this before we tell you how to sell sex toys.
So, here's the answer to the question,
"Selling sex toys online and running an adult toy business is completely legal."
Most of the time, sex toys come under novelty items and sexual wellness/healthcare categories. However, it is suggested that you check with the local laws of your country and state before you start to sell sex toys online.
Some countries do allow the selling of sex toys but do not allow the display of the same in public. Massagers are legal in some countries, but sex toys representing private parts are illegal.
Here are a couple of things you should do to avoid legal trouble when selling sex toys,
Make sure the packaging is anonymous and sex toys are not publicly displayed.

Comply with email marketing laws when promoting your sex toys.

Never use photos or videos of someone without concern.

DO NOT sell your merchandise under false pretenses.

Use only allowed materials for sex toys so that it does not cause any harm to health.
Now that we've cleared the air about the "selling sex toys" misconception let's head to the next part.
2. Choose Your Niche
The first thing to do when you plan to sell sex toys online is to choose your niche. Choosing your niche with care can help you get the initial breakthrough you need for your online sex toy venture.
This simply means which part of the sex toy market you're going to conquer. Since you're initially starting, identifying a solid niche and concentrating on it can give you a good head start.
The niche includes the type of sex toys you will sell, your target audience, the theme around your adult toy business, and more.
We'll look at the product type in a couple of seconds. Here, we'll talk about the theme of your website.
Popular sex toy stores, most of the time, have a reason why they started their venture, which later becomes the message and the theme of their business. The type of products they sell will also be related and revolve around the same.
For example, Unbound is a popular online sex toy venture about empowering women to take control of their sexual health.
And another popular adult toy store Jimmy Jane is all about offering luxury, high-tech sex toys.
Similarly, come up with a theme for your store and build your business around it.
Doing proper niche research is the first thing you need to do when learning how to sell sex toys. This also automatically unravels your target audience – people who love the niche are your target audience. For example, if you're exclusively selling sex toys related to men, then without a doubt, only men are your target audience.
3. Keeping an Eye On Product Safety and Educating Consumers
As we already said, safety is one of the key concerns when selling sex toys online. It just is not about taking care of the manufacturing standard & quality – material used, product outcome, testing, etc. Though this plays a major role, there are a couple of other things you should be taking care of as well – you should be looking out for your consumers.
Make sure you educate your consumers about sex toys by giving them necessary information like FAQs, user guides, and do's and don'ts. This will keep your consumers safe and show you care for them; eventually, they'll be your regular sex toy purchasers.
Make sure to devise a strategy to include all this in your product packaging or website – this could be a real game-changer for your business.
4. Type of Sex Products to Sell In Your Online Store
Find out which sex toy is performing well in the market and see what you can offer better in that particular space – whether it be vibrators, massagers, or lingerie, see in which particular area you can do well and conquer the market. Make sure your research is aligned with your chosen niche and target audience.
You can also do quick keyword research to find which sex toys people are searching for.
For example, the image below shows the search volume of popular adult sex toys. For dildos, the search volume has been a massive 246,000 in the last 12 months. Think of starting with a 1% conversion of the total traffic. That's huge money!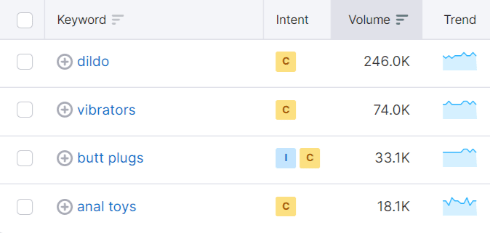 And the trend graph also shows that people are constantly interested in sex toys (remember? recession-proof industry😎). You can do similar research using free tools to find out what interests people. Tools like Hoth keyword volume checker can help you find the search volume of keywords.
Also, you can browse the threads of popular forums related to sex toys and research on Quora to understand what sex toys people like and prefer. Extend your research by heading to popular sex toy blogs and magazines, gather statistics about sex toy usage, and then take a call. Find out the most commonly chosen sex toys and arrange them hierarchy-wise. These are the sex toy products you should sell to people.
PRO TIP: Try using recent trends & themes to offer special edition sex toys. This can help drive more traction to your sex toys and increase sales.
6. How Much Does It Cost to Start a Sex Toy Business?
When you plan on starting to sell sex toys online, there are a couple of things for which you should have to spend. This includes,
Domain & Web Hosting

Website Designing

Product Purchase & Inventory Storage

Shipping Charges and more.
Looking at a rough figure, it'll cost you around $30,000 or even more to set up the basics and get your online store running.
However, we'll tell you how to cut down most of these costs as we proceed.
7. Create Your Own Website for Selling Sex Toys Online
Remember what we said earlier, that you need a website to sell sex toys online?
So, yes. Having a website is how you can connect with people who look forward to buying sex products. In the successful online sex toy business examples we saw above, all the brands have sophisticated websites that stand as their identity.
Similarly, you should also build a website with features like product browsing, checkout option, multiple payment gateways, responsive web design, product catalogs and more.
We'll tell you more in-depth below, but for now, just remember that you need to have a website in place.
8. Set Your Product Price
This is one of the critical areas you should concentrate on when it comes to selling sex toys online.
Selling sex toys is a profitable business. But a significant part of it comes from how much you sell your sex toys for.
Ensure not to overprice your product because you are just about to start an adult toy business. The best idea would be to reduce the cost of your product and put out a solid competition.
Check out the price of your competitor's products and offer your sex toys at a tad lower price. 
For example, vibrators, on average, range from $25 to $75. Now, check your competitors' pricing and see what quality they offer at what price. Try to provide vibrators at a lower price without compromising on quality. This will help you attract more audience in the beginning.
This is just one strategy to price your products. You can also think of/come up with different strategies to price your sex toys.
Now that you know all the prerequisites to sell your sex toys, it's time we look at how to sell sex toys online.
How to Sell Sex Toys Online In 6 Simple Steps?
If you think this is the hard part, let us assure you that starting an online sex shop is super easy, provided you follow the proper method.
Cutting to the chase. So, there are three ways you can create a website to sell sex toys online.
The first one is building a website from scratch, which means creating all the features like payment gateways, product pages, checkout options and listing all the products from the vendor by hiring a developer or an agency. This consumes more time and costs you on the higher side. 
The second method is using SaaS platforms like Shopify, which again requires work – hosting services, theme & design, payment gateway integrations, limited customization, no sex toy vendor, etc. Also, there's a monthly fee for using the Shopify platform, and it charges for every transaction or purchase made.
The third method is, using adult eCommerce white-label scripts that are specifically built for selling sex toys online – it comes with built-in drop shippers, payment gateways and all the features you need to sell sex toys online. It's like you are sales-ready when you choose this method. 
So, out of the three methods to build a website for selling sex toys online, ready-made scripts are the best way to go forward with. And we'll use xMarketplace, a software script from Adent.io, for this.
Let's get to the obvious question first and then look at the steps.
What is xMarketplace?
xMarketplace is an adult eCommerce website script that allows you to set up your adult eCommerce toy store. The platform includes integrated drop-shippers, an inventory catalog of over 20,000 sex toys, easy order management and multiple payment gateway options.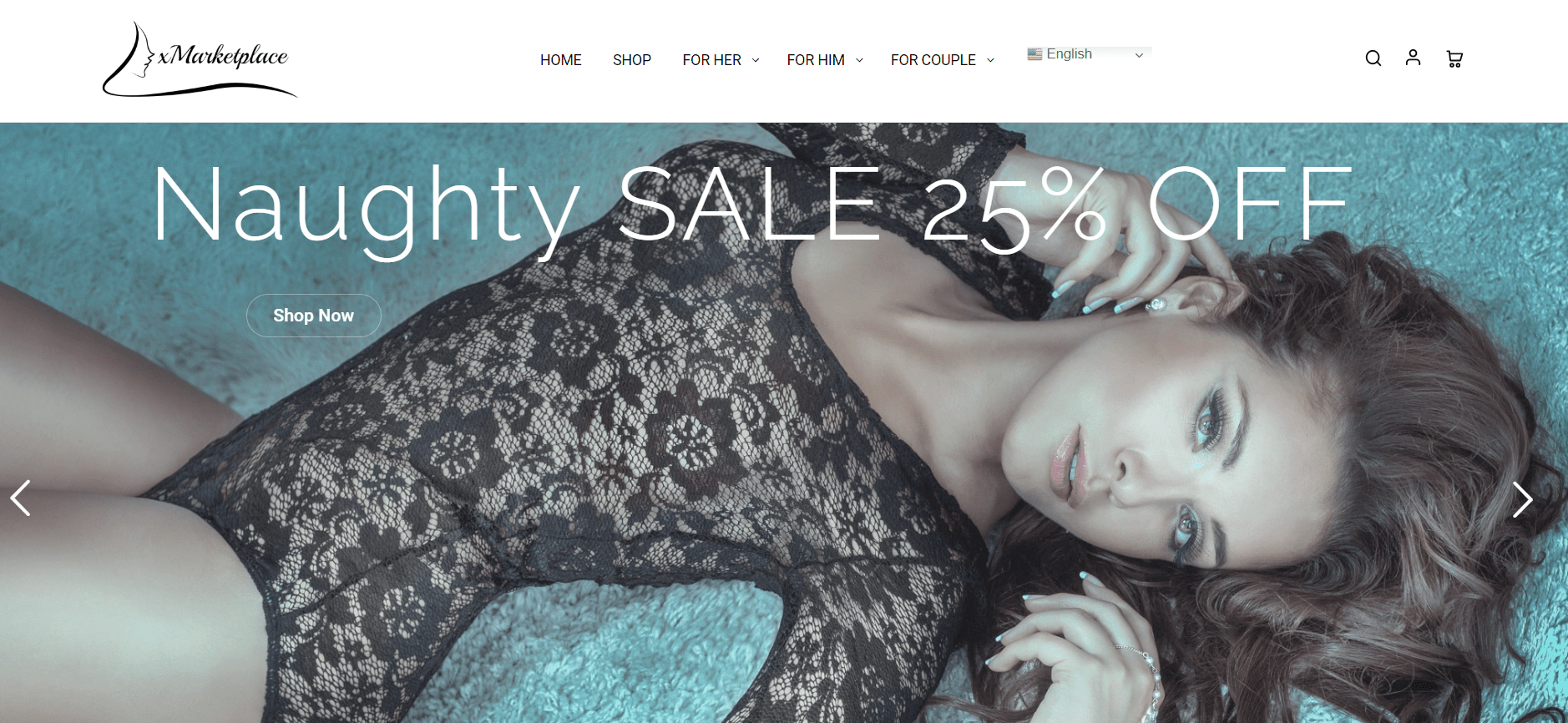 We'll explain in-depth why you should choose xMarketplace in the next section. But for now, we will see how to sell sex toys using xMarketplace.
Step 1: Buying a Domain and Hosting Services
The first step to creating a website for selling adult products online is to buy a domain name and hosting.
While purchasing a domain name, it's essential that you choose a name that people can easily remember and that is relevant to the nature of your business.
For example, the domain name of the eggplant sex toy store is Emojibator. And that's not hard to remember, plus it's creative.
You should also choose one such domain name. You can check the availability of the name for the domain and other social platforms using tools like Namecheckr.
After the domain, it's hosting services.
You can use everyday hosting services like Hostinger or Digital Ocean if you're running a regular website. But since you're about to start an adult niche website, you must choose hosting services supporting adult content.
The go-to option would be M3Server, a dedicated adult website hosting server. M3Server is an exclusive Adent.io partner, so reliability is never going to be a question here. You also get discounts on your domain name and hosting services.
Step 2: Purchase & Install xMarketplace
Once domain and hosting services are sorted out, head to the xMarketplace product page and purchase the script.
After purchasing, install xMarketplace on your server. If you have some coding knowledge, you can do it yourself. Else, Adent's support team will assist you in the process.
Step 3: Customize Your Website As Per Your Needs
The next step is to make your website meet your brand needs.
You can customize your website's look and feel, including themes, logo, add more pages (explained later), add images and more. Since you have Adent's support team assisting you, you don't have to worry about any customizations – the team will handle everything you need. PRO people at work!😉
Step 4: Payment Gateway Integration
After you have customized your website to your desired level, the next step is to set up payment gateways to facilitate smooth transactions for your customers.
Luckily, xMarketplace has built-in payment gateways like Verotel, Apple Pay, and Google Pay for users. You can either go with all or choose Verotel to start with.
Step 5: Import Product Lists from Built-in Dropshippers 
This is the best part about selling sex toys online with xMarketplace. As we said, xMarketplace comes integrated with popular drop shippers like Sex Toy Club and Inventory Source.
While Sex Toy Club is an exclusive adult sex toys and accessories dealer, Inventory Source is a drop shipper that deals with products across various industries. You can choose what you want from them.
You can explore and import the products that suit your targeted niche.
Step 6: Prepare a Go-to Market Plan
As of now, you have created a website, customized it to your needs, set up payment gateways and imported products to your website. Put in a phrase, you are sales-ready!
Now, you need to have a go-to market plan that puts you in front of the audience and drives revenue.
A marketing plan is nothing but setting immediate goals for your business and the way to achieve them. Goals can be anything – acquiring a significant customer base, driving revenue, increasing footfalls, etc.
Fix a goal, and plan things accordingly. That's what this section is all about. Speaking of the same, we've explained different ways how you can market your adult sex toy business in the later areas of the article.
That was quick. Right?
As we said, we'll explain why you should choose xMarketplace adult eCommerce website script to sell adult toys online.
Why Choose xMarketplace to Sell Adult Toys Online?
xMarketplace is a dedicated adult eCommerce script that's solely built for running a sex toy business. The platform comes power-packed with features that will make your job easy to run an adult eCommerce store, especially selling sex toys.
Here are some of the features that make xMarketplace the best option to sell sex toys online,
Integrated Drop-shippers
xMarketplace comes with integrated drop-shippers – Sex Toy Club and Inventory Source. These are two popular drop-shippers in the industry with thousands of products that make selling sex toys a walk in the park for you.
P.S. If you need more explanation on what is dropshipping/drop-shippers, we've explained that for you below.
What is Dropshipping API in xMarketplace?
Drop-shipping API is nothing but an integration of popular drop-shippers onto the platform. With drop shippers in place, you don't have to worry about stock inventory, storage place and shipping.
The drop shipper will take care of everything, including shipping and delivery of your consumer orders. All you have to do is place your consumer order with the drop-shippers, pay, and update your consumers about the order status. 
This helps you avoid all the stock management, storage place and shipping worries. So, that's how you start selling sex toys online using xMarketplace.
Inventory Catalogue
The two drop-shippers mentioned above have a wide variety of sex toys across categories, making it easy for you to choose from and sell. You don't have to worry about finding a sex toy vendor because you have plenty of options. In fact, Inventory Source & Sex Toy Club combined have over 20,000 sex toys for you to sell.
Hassle-free Import of Products
With xMarketplace and drop-shippers in place, inventory management is a walk in the park. You can seamlessly import sex toys from the drop-shippers and list them on your store with the help of a CSV sheet in a few hours.
You can update the pricing of the products within xMarketplace and keep a margin for yourself. Also, you can manually keep your inventory list in sync with the drop shippers by updating the price and removing expired and out-of-stock products every month.
Order Management
This is one reason why you should choose xMarketplace for your adult toy business. For any order that your consumers place on your website, it is the responsibility of drop-shippers to carry it out. All you have to do is, place an order of the requirement from your end to the drop-shipper and update your consumers about the order status.
One-time payment
Another great reason why you should choose xMarketplace is you only have to make a one-time payment to purchase the script. After the setup, you don't have to pay anything from your profits – no commission percentage or recurring fee.
But Shopify charges 2.6% + $0.30 per transaction for the Shopify account. So for every order, there's a charge from Shopify! Plus, there's a monthly usage account with different plans.
You'll save thousands of dollars down the lane when you choose xMarketplace.
👉Must Read: 
Payment Gateway
xMarketplace is one of the sophisticated adult eCommerce website scripts. With multiple payment gateway options like Verotel, Apple Pay and Google Pay, you can make the shopping experience memorable for your consumers.
Customer Testimonials
Now that you're into xMarketplace, we thought, why not show you a couple of customer testimonials and tell you how good it is?
Testimonial 1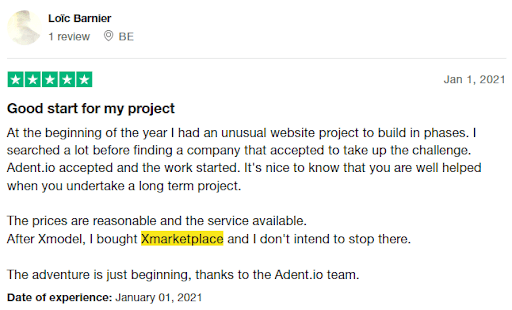 Testimonial 2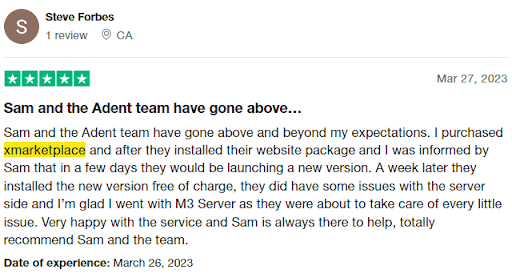 There's more – we didn't want to bombard you with testimonials. So, you can take a look at them here.
Besides this, xMarketplace is a white-label script that allows you to customize the platform. You also get 100% access to the source code, giving you full ownership. 
That said, we'll look at some tips to help you run a successful sex toy business.
Building a Successful Online Store to Sell Sex Toys (Bonus Tips)
It's not just about starting an adult sex toy eCommerce site. That's only half part of the journey. The next half is the one that's even more important – the steps and efforts you take to make your business more successful.
In this section, we've listed a couple of exclusive tips that'll help your sex toy eCommerce site stand out and be successful.
1. Product Collection Pages
This is one of the essential pages for your website. To help you understand better, say, for example, you're visiting Amazon.com. When you head to the page, you'll be greeted with a diverse range of products listed on the page.
If you're visiting without a purpose, you'll naturally be inclined to see some of the products which might end up in a sale. You also get to know what products are available on the website – awareness.
Similarly, you should also list all your products on a page on your website, which allows users to get to know you as a business and choose from the range of products. Emojibator has done this great!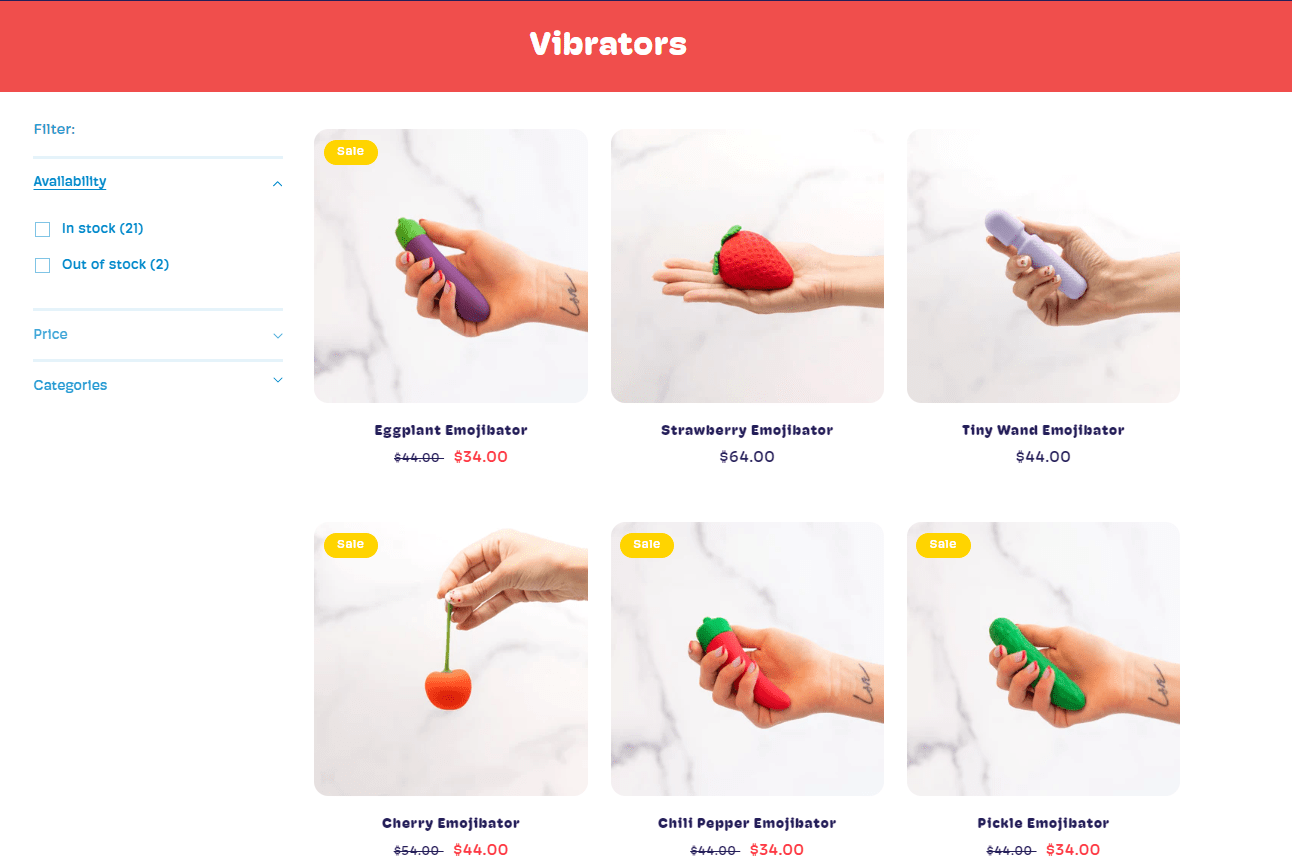 They've listed out all the products on their homepage to give better visibility for their products.
2. Product Pages
The difference between a product collection page and a product page is that the latter talks in-depth about individual products. This allows customers to make informed decisions because when purchasing sex toys online, people give extra care before making a purchase.
Again, Emojibator is an ideal example of this!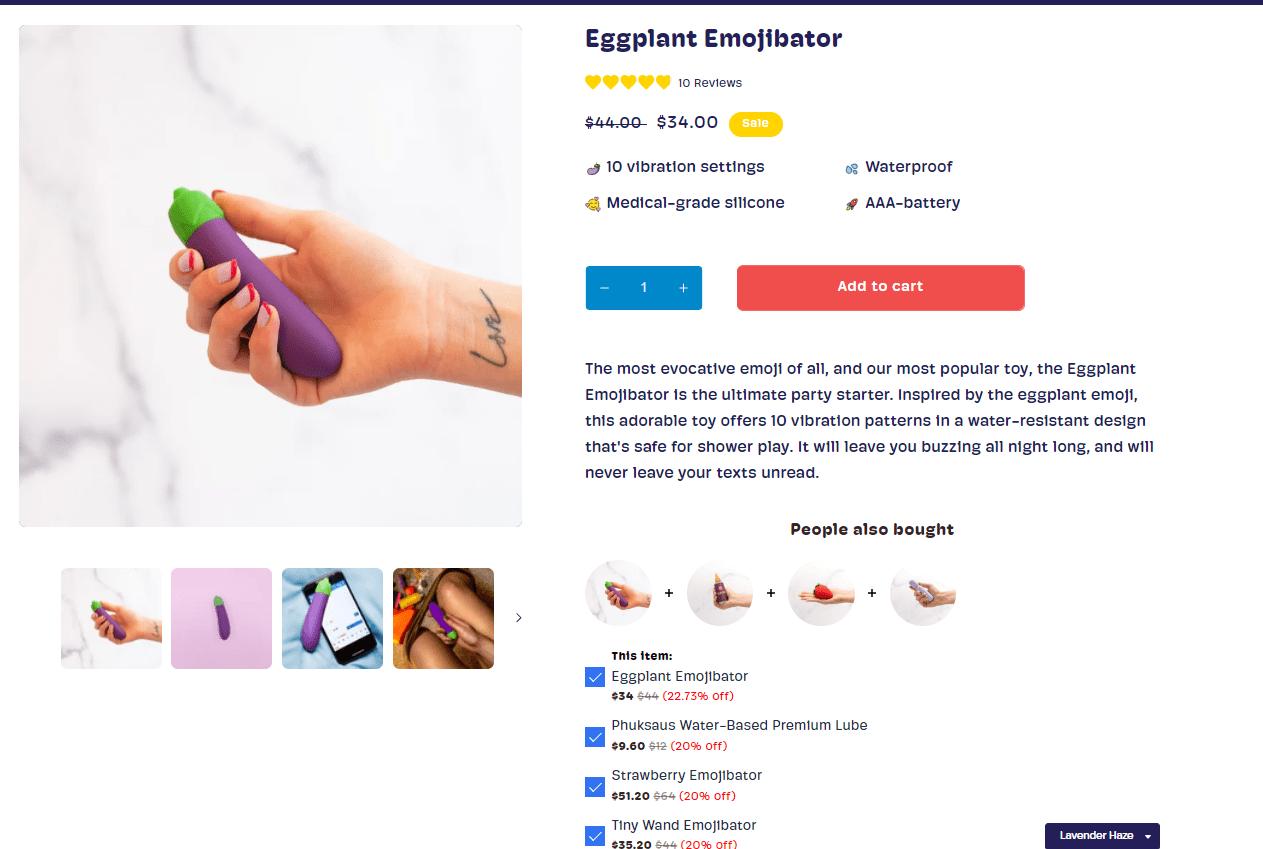 They have given a quick overview of the adult sex toy in the first half of the page.
When scrolled, there's more information on features, material and size.
It's like Emojibator tells us everything that's needed to sell sex toys online like a PRO!
3. Good Collection of Sex Toy Photos
Images play a significant role in helping consumers make their purchase decisions. Because the better the images are, the more appealing the products look.
Here's an example from Emojibator.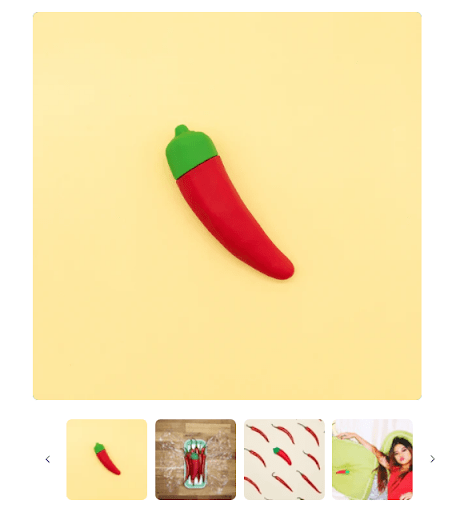 The above image is Emojibator's chilli vibrator. If you notice, they just don't have one photo but multiple photosets to help people make better decisions.
Similarly, you also need multiple, good-quality photos for your products – all you need is a DSLR camera or a good camera phone.
4. FAQ Pages
These are more like helpful articles, a knowledge base stuff that contains all the answers to the common questions your consumers would have.
The greater advantage for your business is that you'll have fewer support tickets as consumers would self-serve themselves.
Lovehoney, a popular sex toy eCommerce site, has a dedicated FAQ section.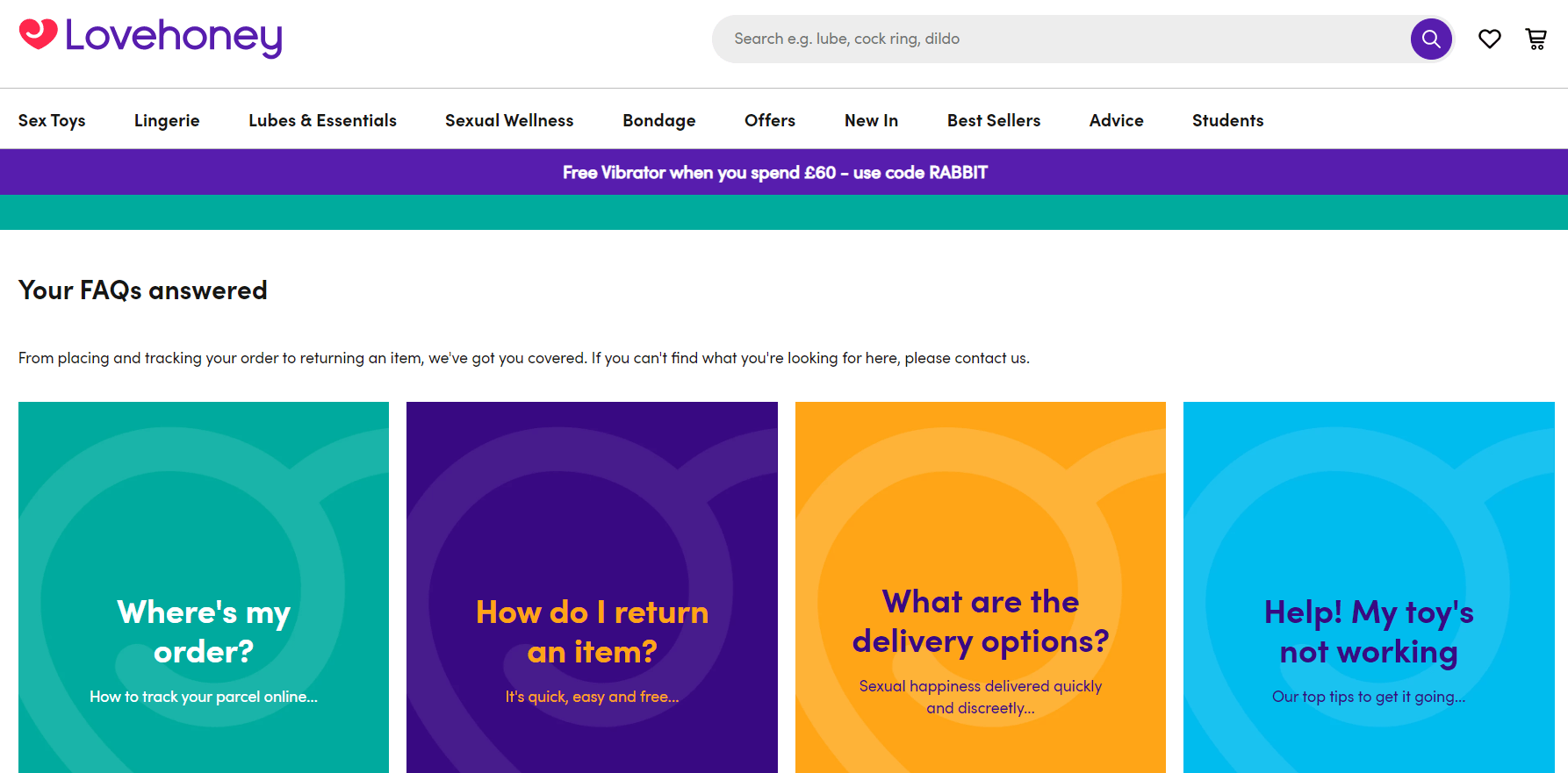 Such pages on your website will improve customer experience and increase sales and return.
5. About Us Page
This page tells more about your business and helps establish a connection between your business and your customers.
It's essential that you mention your vision, mission, the care you take to give customers the best products, sensual experiences and more.
Make sure you leverage your "About Us" page and use it to the maximum.
6. Other Important Pages
Apart from the About Us Page, there are other pages you need to have on your website.
Terms & Conditions:

The page talks about the usage of sex toy products and the usage of the website. Simply said, it outlines the usage instructions for your users.

Privacy Policy:

This page tells about the information you collect from your users and how you use them – name, age, location, browsing history, cookies, and more.

Refund Policy:

Like the name says, clearly define what the refund policy for your business is – conditions under which a refund will be accepted, the deadline to raise a refund request, whether you have a refund policy in the first place or not and more.
7. Dedicated Blogs & Podcasts About Sex Toys Usage
Even if an individual is not looking to purchase on your website, they will look for other related information – as to how they can use a specific product, doubts about sexual wellness and additional information.
Creating blogs and podcasts on subjects revolving around this will help you drive traffic to your website and build a sense of trust in your brand in the community. Lovehoney has blogs and podcasts on its website with helpful information for the audience.
Those high-value tips will help you run your sex toy business successfully. Now, we'll look at the different ways to promote your sex toys and your business online.
How to Promote Your Sex Toys Online?
Only when you make efforts to drive eyeballs and traffic to your sex toy products, you will be able to generate sales out of your store. This section will tell you how to market your sex toys online.
1. Search Engine Optimization
SEO is a long process that includes activities like blogging, website optimization, backlink generation, etc.
But on a high level, some of the SEO activities you should carry out religiously are,
Follow On-page SEO practices

Make your website mobile responsive

Generate backlinks

Optimize website for high load speed

Educate the audience constantly with SEO-optimized blogs

Conduct frequent audits to ensure the proper functioning
Doing the above activities can help you maintain a robust online presence and drive traffic for free.
2. Paid Ads
If you have some extra money, paid ads are the next best thing to search engine optimization. You get instant traffic and conversions by spending on ad campaigns. You can run ads about your sex toys, discount offers, and end-of-year sales and drive instant traffic from adult platforms.
Here is an example of a paid ad for the keyword "G-Spot Vibrator."
Since adult traffic is highly specific, you can easily generate leads and conversions for your sex toy store.
3. Influencer Marketing
Hearing a popular figure endorse something online can result in a huge spike of action for the business. Hiring a popular porn star or celebrity as an influencer can make a massive difference for your business.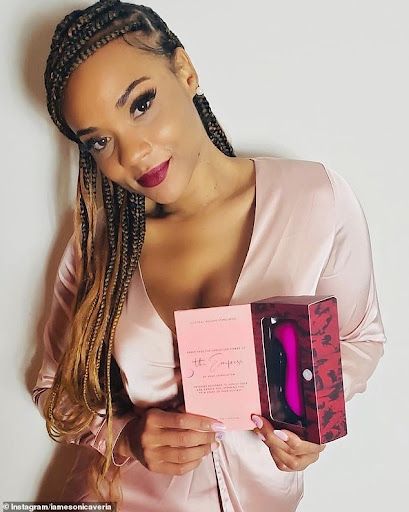 You can ask influencers to use your product during their porn clips and simply put a word about their recent purchase from your website. This can drive huge traffic and increase sales for your business.
4. Adult Forums
Forums are a great way to drive traffic and promote your sex toys. Platforms like Reddit, Tumblr and Stumbleupon are ideal places to find adult forums.
Engaging in these forums actively can help you build a legit profile. Once this is done, you can start promoting your sex toys and drive sales from these places.
Here is a popular online adult sex toy forum called Eden Fantasys.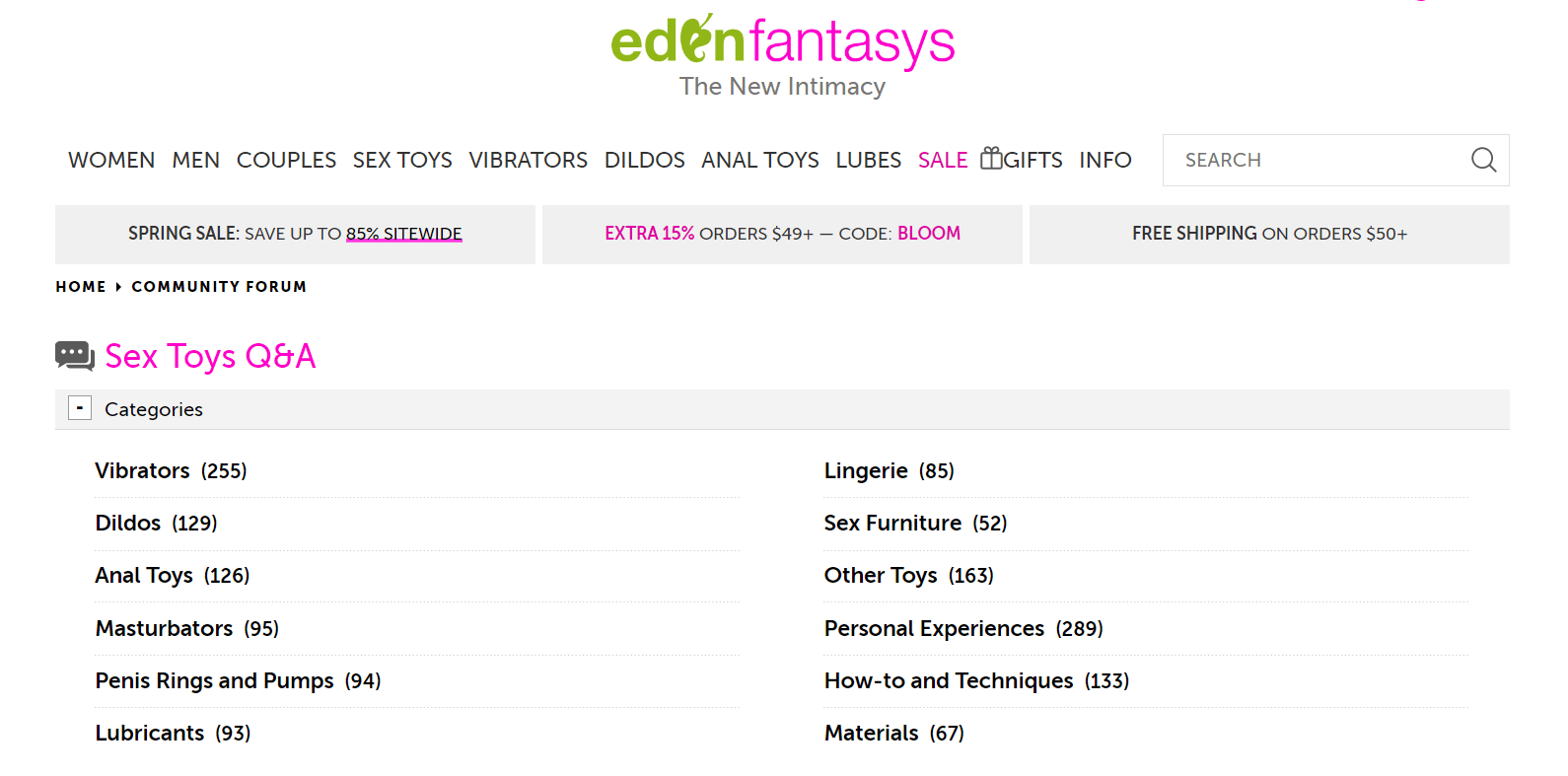 There are also other forums – Sex Tech Unwrapped and even Lovehoney has a forum.
5. Affiliate Marketing
Affiliates act as your brand advocates and help improve sales for you. Usually, affiliate marketing is where individuals promote your product/services on their blogs, websites, podcasts, YouTube videos and every other source.
For every sale they make, they get a commission percentage of the total amount. So, in the long run, with effective affiliates onboard, you can stay worry-free as they can take care of all the marketing.
Put in a sentence, affiliate marketers do the marketing for you. And for every sale that comes out of their marketing efforts, you give them a commission out of the sale.
You can start an affiliate program on your website similar to Lovehoney.
The platform offers affiliates a 22% commission for every valid sale. At Adent, we believe in affiliate marketing and we offer a 30% commission to our affiliates!💰
You can check out our affiliate program here.
6. Sex Toy Review Sites
Get your business/sex toys on more platforms. Then, reach out to various sex toy review sites and ask them to write an article or create a video explaining how good your sex toy store is.
Miss Buby Reviews is one of the popular sex toy review sites you can get in touch with.
There are reviews for sex toys based on types, brands, materials, features and more. Getting a good recommendation from sex toy review sites increases traffic and purchases to a great extent.
A few articles/videos like this can help you boost the credibility of your sex toy site resulting in more traffic and sales.
7. Partner With Other Adult Toy Stores
In the beginning, we talked about choosing a niche for your sex toy store and revolving around that, which means you'll cover only a specific area of sex toy marketing and miss out on the other.
Similarly, like you, other adult toy stores will concentrate on a different niche and miss out on what you're offering. 
What you can do is, you can partner with these adult toy stores and pull off a mutual collaboration – you can drive audiences from their websites looking forward to avail the services you provide.
Signing up with a couple of adult toy stores can help you drive massive traffic from untapped niches.
8. Create User-Generated Content
User-generated content means reviews & testimonials.
Today, online reviews are considered as personal recommendations, and users look for reviews before purchasing a product. This is why you must generate a couple of reviews and testimonials for your business.
Make sure these are legit reviews because the last thing is someone tarnishing your brand reputation. You can ask for reviews after 30 days of the product purchase. You can even offer incentives to consumers (like gift cards) and ask for reviews.
Generating reviews & testimonials constantly acts as social proof and helps drive more traffic and sales.
9. Free Giveaways
Freebies are always a great way to drive attention and spread the news. For example, consider giving free sex toys to people who sign up for the website.
If that's not affordable, you can give freebies to people who complete their first purchase. The products don't have to be very costly – even a cock ring or a pair of condoms should do the job.
When it's free, people rejoice in it. And you leverage this idea to build a loyal customer base.
10. Press Releases
This doesn't have to be explained. Make it a practice to announce all your major breakthroughs in the press – new product launch, major revenue spike, festival sale and more.
This will help you drive eyeballs from different sources and keep your sex toy business name surface on the net now and then. Partnering with a couple of media agencies should help you do the job.
11. Social Media Platforms
We've constantly been telling you to leverage social media platforms on all the blogs we come up with. And it's no different here. You can use Reddit, Instagram, Twitter, TikTok and more.
You can make simple Reels, promote product discounts, announce product launches and do more. Since social media platforms are free, all you need is a bit of creativity and it'll be easy to stand out from your competition and improve your overall selling adult toys venture.
12. Email Marketing
This is where you leverage your existing customer base and subscribers.
There are two ways you can do this,
Send personalized product recommendations to customers by segmenting them based on their previous purchases.

Promote festive discounts and new product launches in bulk.
Again, email marketing is free and you can make the maximum out of it. Just ensure you don't do cold outreaches because your emails are of the adult niche – you might be reported spam.
Here's an email newsletter example from Emojibator.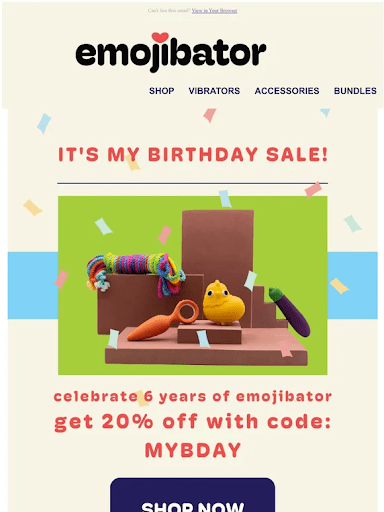 Make sure it's creative, packed with information and colorful!
Above mentioned are some ways to help you promote your sex toys and adult toy business.
13. YouTube Video Content
When it comes to YouTube, promoting educational content helps drive traffic. This gives excellent awareness to your brand because only some brands can maintain consistency in posting videos on YouTube.
Lovehoney has a great YouTube channel and has over 200K subscribers.
The channel has educational content about choosing sex toys, sexual wellness and more.
14. Product Launch Events
A product launch is the best idea if you're launching something new and want immediate attention and sales. When it comes to marketing, almost everything is interconnected.
A successful product launch event will include promotions on the press, social media, emails, paid ads and more.
Invite celebrities (pornstars if possible), media, and a three-figure spectator count (your customers and public) for the launch event. Give some giveaways at the end (have a lucky draw to make things more interesting).
Successful product launch events with good media coverage can help you drive significant footfalls and sales figures.
15. Referral Programs
Remember the viral Dropbox referral program? With its innovative referral program, the platform grew by 3900%.
It's simple!
Assume John is an existing customer (the referee) and Oliver is the new customer (the referral). If Oliver purchases a product via John's referral link, both Oliver and John will get rewards.
This motivates John to refer more people because he's getting rewarded. Oliver, too will have the same mindset. This will result in a massive spike in your customer base.
You must determine the reward: platform credits, cashback on their next purchase, a free giveaway, or something else.
The difference between an affiliate program and a referral program is, affiliate programs are special programs you create for professional marketers who promote your products and make a living. And referral programs are for everyday customers that get benefitted by referring your products to their close ones.
16. Customer Loyalty Programs
This is slightly different when it comes to referral programs. Here the customer is gifted for their purchases.
For every product they purchase, customers get loyalty points added to their accounts, which can be redeemed during their next purchase.
Customer loyalty programs can make a significant difference for your business. Loyal customers tend to make repeat purchases from your store, and this directly boosts revenue.
So, those are some ways to promote your sex toys online and boost revenue.
How to Deliver Sex Toys to Your Customers?
This is the last section we're going to see in our article.
One of the reasons why consumers prefer to purchase sex toys online is because of the anonymity factor. Sex toys are still taboo in most parts of the world, which is why people prefer anonymity.
So, when selling sex toys to your customers, follow the discreet packaging method. This is nothing but packing the product in such a way that it doesn't reveal the actual product.
Here are some examples of discreet packaging,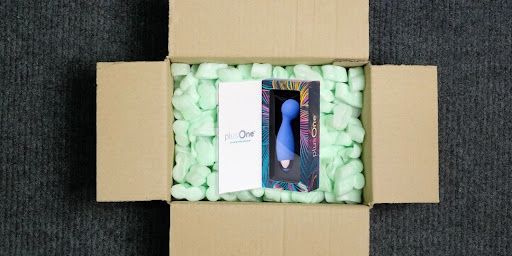 Our drop-shippers, Inventory Source and Sex Toy Club ensure discreet packaging to all our consumers.
Privacy isn't just about packaging. It's also about user data – if someone insists that their data should be deleted, ensure the same is done. Also, there's the customer satisfaction part of it.
Achieving Customer Satisfaction
The sex toy market is a delicate industry. Most of the time, people don't reveal that they use sex toys even to their dearest. They seek out pleasure by using sex toys, but if you mess up the purchase and support experience, you can be sure that the customer will never revisit to buy your sex toys.
Customer satisfaction requires you to ensure that all touchpoints of your business function seamlessly. Wait. We'll make it clear.
Purchase Experience: Ensure your website is responsive, product pages have enough information and a smooth checkout and payment process.
Delivery Experience: Timely delivery with discreet packaging, no delays, and no damages.
Support Experience: Proper post-sales support, addressing refund requests and assisting with usage or warranty claims.
As a sex toy store owner, you must ensure all the above points are taken care of and function like a well-oiled machine! Because customer satisfaction and selling adult toys go hand in hand.
With that, we're wrapping up this article!
Conclusion
Here's a quick summary of what we've just seen. 
Is selling sex toys online legal? 

Types of sex toys to sell online

Everything you need to know before selling sex toys

How to start a sex toy business online

Tips to successfully run your adult sex toy store and

 

How to promote your sex toys online
As we said before, the adult toy business is one of the most underrated businesses via which you can make huge revenue.
Since the traffic you receive for adult traffic is niche-specific, you can easily receive targeted traffic and make money.
Now that you know how to sell sex toys and the perfect white-label script xMarketplace to start an adult toy online store, why wait? Start selling sex toys and make some money!
Reach out to us if you have any questions in the comments! We've listed some essential FAQs, tools & resources to sell sex toys online.
FAQs Related to How to Sell Sex Toys?
1. If I want to sell sex toys online, how should I start?
You can start selling sex toys online by first choosing what types of adult sex toy products you want to sell. Then, you need to find a vendor who can provide you with the chosen sex toys – the drop shipping method is the best choice. After this, you have to build a website to showcase your products. Try using an adult eCommerce website script to get things done quickly. You can now market and promote your sex toys online and start driving sales.
2. How can I better market my sex toy e-Commerce site?
There are a lot of ways you can market your online sex toy site. Some of the most effective ones are product launch events, press releases, free giveaways, partnering with adult websites for promotions, getting mentions from sex toy review sites, etc. The result comes down to how creative and consistent you are in marketing your sex toys.
3. How can I start an online adult toy store without inventory?
You can start an online adult toy store without inventory by partnering with drop shippers. All you have to do is, place your customer's order along with their address to the drop shipper. They'll ship the product to your customer discreetly, leaving you with no need for an inventory.
Useful Resource Deck for Starting an Online Sex Toy Business
Tools to build sex toy website: Adult eCommerce Script (xMarketplace), SaaS Platforms (Shopify)
Popular Drop shippers:

Sex Toy Club

,

Inventory Source

,

BlueRabbit

and

Eldorado

Industry Leading Sex Toy Sellers:

Emojibator

,

Goop

,

Lovehoney

,

Betty's Toy Box

,

Lelo

,

Womanizer

Payment Gateways:

Verotel

,

Google Pay

,

Apple Pay

,

CCBill

Graphic Designing Tools:

Canva

,

Picsart

,

VistaCreate

,

Figma

,

Venngage

Paid Ads:

Google Ads

,

Joy Love Dolls

,

Early2Bed

and Popular Tube Sites 

Email Marketing Platform:

Mailchimp

,

Constant Contact

,

Klaviyo

,

Sendinblue

Website Performance Tracking:

Google Analytics

,

Hotjar

,

Optimizely

,

Adobe Analytics

Adult Hosting Platform:

M3Server