-

11

mins read
The adult industry has advanced and embraced technologies so well that it now presents a plethora of options for people to make money in the adult industry. Right from camming to selling used panties online, the adult industry is a gold mine right now to make good money from it. One such venture that makes the adult industry so profitable is making money by selling nudes.
So if you also have been thinking about how to make money selling nudes, then you're on the right track. If there is anything called an easy job in the adult industry, then it has to be selling nudes online. Not that it is easy, but it is one of the most convenient and fast-paying ways in the industry.
Nudes are sold by professional models, pornstars, and even college girls who want to cover their fees in college. Selling nudes is like a rags-to-riches story, as we will see today from some of the models who made good money by selling nudes. We have collated some real-life experiences of successful models who sell nudes for money for you to be inspired.
1. Ava Grace – Going on Luxury Vacation by Selling Nudes
The story of Ava Grace is one of the best examples of rags to riches stories. The blonde model who has a five-year-old daughter used to sofa-surf between her friends' places and struggled to make ends meet by doing odd jobs that paid too little before OnlyFans changed her life for good.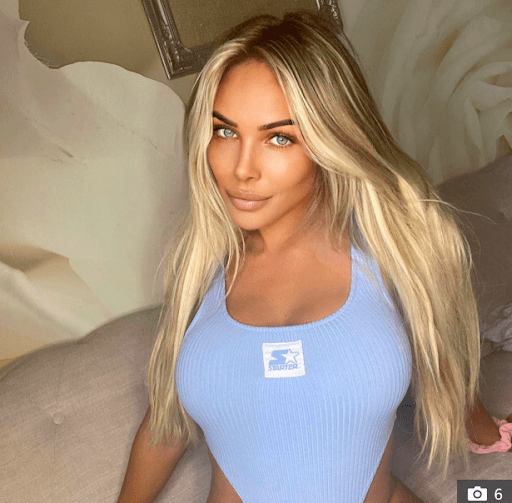 Selling nudes for money on OnlyFans has totally changed her life. She is now a millionaire after selling her hot and sexy pictures and videos on OnlyFans. From being homeless at 16 to buying a £250,000 home of her own and going on a luxury vacation for £15,000, Ava Grace has come a long way in her journey to being a millionaire.
But it's not that easy to sell nudes for money. As Ava says, 
"It's a business and you need to work hard. You can't just send a video out and expect people to buy it, you have to interact with your fans."
2. Bonnie Brown – Selling Nudes for Money on Fanvue
Bonnie Brown had been working on minimum wages at a 9-5 job and living pay cheque to pay cheque before selling nudes for money on Fanvue changed her life. Although she was scared of quitting her stable job, she fell in love with creating content and selling nudes for money and hasn't looked back since.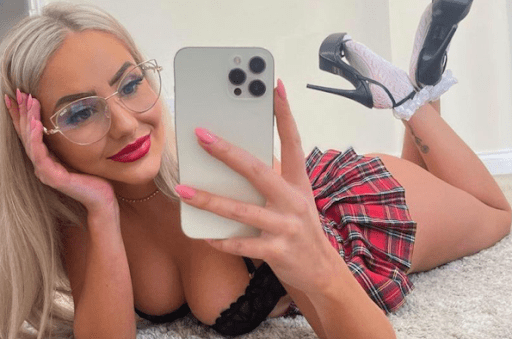 Owing to her success on Fanvue, Bonnie now owns a luxurious Porsche car and plans to buy a house for her mother with her earnings by selling nudes. Every day is different, and she gets different requests for content from all around the globe. But thanks to the support of the Fanvue team, she sails through her day like a boss.
"I was at a buying job on minimum wage before Fanvue, working pay cheque to pay cheque, but within a couple of months at Fanvue I'd been able to pay off all my credit cards and debts, and now I'm living my dream life at 25-years-old."
3. Kaya Corbridge- Sells Nudes and Videos for Money on OnlyFans
From being a skint student who quit her degree in international relations to earning over £80,000 a month, Kaya Corbridge has come a long way. She sells videos and nudes for money on OnlyFans and now owns a £125,000 house in Lancashire and goes for regular holidays to far-flung places like Bali, Australia, and more. Since she joined OnlyFans 5 years ago, she has made a whopping £2.1million by selling boob pictures and nudes online.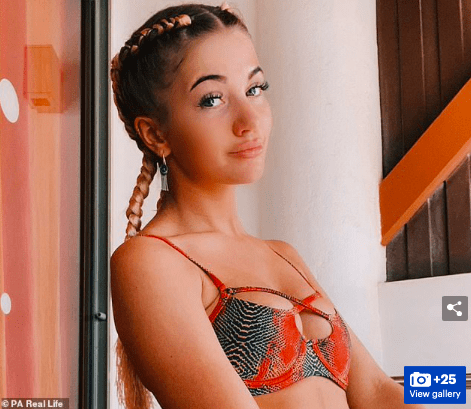 Before being successful on OnlyFans, Kaya worked as a waiter at McDonald's and as a part-time tour operator on a cash-to-hand basis. With her earnings from OnlyFans, Kaya has traveled to over 30 countries and wants to explore more countries. Other than sell nudes for money, Kaya also sells feet pictures and sex chats and rates people's private parts for money.
Here's what she has to say about her OnlyFans success
"This job has given me complete freedom to do what I want and, hopefully, I'll never have to see my family struggle again. My only regret is that I didn't start doing this sooner."
4. Ruby Rose- Being her Own Boss by Earning Money with Nudes
From working at Tesco to selling nudes for money, Ruby Rose's story is an inspiring one. Ruby sells nudes for money and other adult content from her profile on Fanvue and rakes in good money from thousands of paying subscribers.
Being her own boss and being able to make money from something she's really passionate about is what makes selling nudes for money so enjoyable for Ruby. She made an astonishing £50,000 in April alone by selling nudes for money on Fanvue.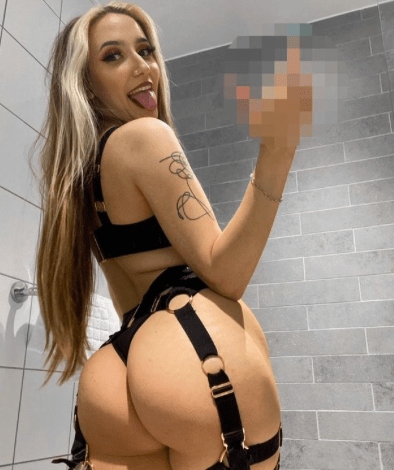 Here's what she plans to do with all the money she makes on Fanvue.
"Earning so much money for doing something I love is rewarding, but it also means I can go on expensive holidays, and treat my family and friends. Treat the girls to a big holiday this summer is definitely on the cards."
5. Orla Melissa – Earns £50,000 From her Nudes
It has been a remarkable journey for Orla Melissa, where she turned her fortunes around. Orla used to work as a cashier at M&S and sell Percy Pigs, among other things. Now she earns over £50,000 by selling nude pictures of her eating Percy Pigs.
The 20-year old says that she feels empowered to work on her own timings, set her own charges for nudes and be her own boss. Orla's family and friends have been supportive of her selling nudes for money, and she enjoys making adult content for her subscribers on Fanvue.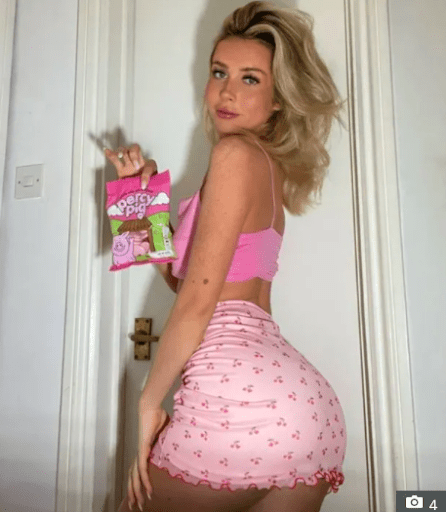 She loves her work life now and thanks Percy Pigs for the inspiration to sell nudes for money.
"It's much easier for me to treat my friends and family thanks to the financial security I now have as an adult creator on Fanvue."
6. Frances Bentley – Making £1,000 on Fanvue
Frances Bentley's story is a typical example of making money by selling nudes without her family knowing about it. The adult model makes thousands of pounds every year by selling nudes for money on Fanvue.
Frances wants to give her mom a new car for this Mother's day but hopes her mother doesn't find out where the money comes from. Her mother thinks she works as an office manager, whereas she makes thousands of bucks from selling nude pictures online.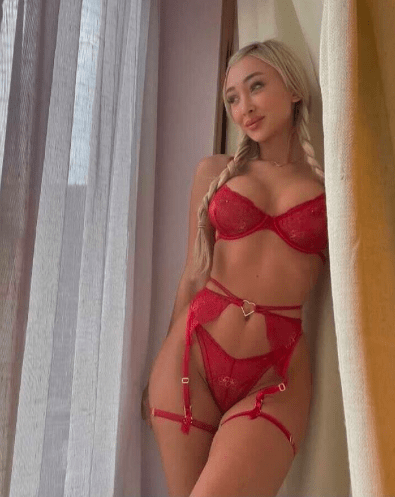 Here's how she manages to keep her profession a secret from her family.
"I tell her never to disturb me during 'working hours' as I'm so busy, when secretly I'm making thousands on Fanvue from dressing up in lingerie and filming raunchy videos all day." 
7. Cinthya LaRose – Gets Thousands of Pounds by Selling Naked Pictures
From working at a £100 a week job at Pizza Hut to earning thousands of pounds by selling nudes on OnlyFans, Cinthya LaRose is a classic example of taking the plunge for a better life. Working at PizzaHut had ruined her social life and lowered her self-esteem before she decided to quit and do something about it.
Selling nudes for money on OnlyFans gave Cinthya the much-needed freedom she wanted in her life, along with good earnings. Due to the nature of her work, she often gets sexualized, judged, and rejected by people, but that doesn't stop her from realizing her dreams.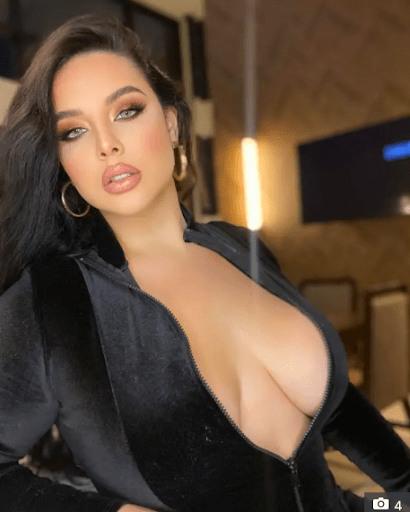 Here's her take on the whole adult business.
"Sex work has empowered me to build my confidence, appreciate and understand what I have to offer and push back on difficulties – real or imagined – by allowing me to just unapologetically be myself."
Conclusion
As we saw, selling nudes for money is an extremely profitable way of earning big amounts of money on content platforms like OnlyFans, Fanvue and Reddit. Another profitable way of selling nudes is through your own platform using solutions like xModel. This way you get full freedom for posting your content and are your own boss when it comes to selling nudes online for money. Although you might face some backlash due to the nature of your work, the money you can earn by selling nudes is huge.
Start your own website and make money by selling nudes using xModel.
The stories of all models shared in this article are inspiring and show how hard work and determination can change your life into a fairy tale. We hope we have answered your question about how to make money selling nudes and have inspired you to take up this profitable venture to make money.