-

10

mins read
Unlike mainstream industries, adult industry performers don't seem to work for an extended period. After an age, opportunities start clutching away to young performers. Health issues, crucial life events, and unscheduled circumstances also force many to quit their adult industry jobs. 
However, even though they can't cam or film adult videos anymore, performers still get bills to pay. One needs something to keep earning. 
However, after giving away a significant portion of their life to the adult industry, it's not easy for a porn performer or a webcam girl to think of anything else as a source of income. To make money adult content is their most comfortable way. 
Are you wedged in any such situation? 
What should you do to earn when you can't cam or shoot new content anymore?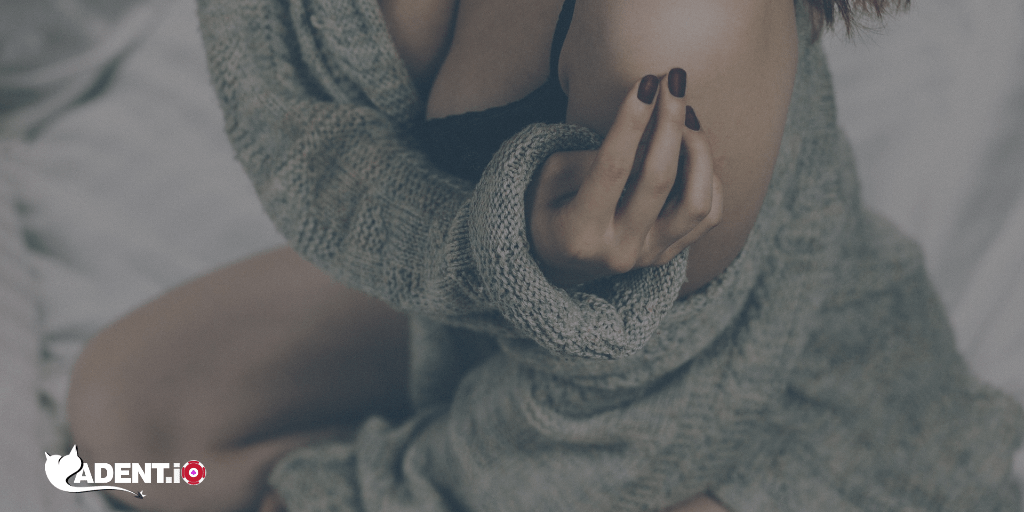 Today, when there is an unprecedented demand for porn (85% of US men between the age group 19-30 watch porn at least once a week), what's the best way to make money with adult content when you can't create one anymore?
Increase Your Social Media Followers
Social media is the lifeline of businesses these days. If you are able to stay relevant on social media, you can dig out several other ways to generate income, even after retirement from performance jobs. All the fan followings and popularity that you acquired during your active days can now pay-off as a social media influencer.
Work on increasing your social media followers. With decent fame on social media, you can do all those things that a regular social media influencer does these days:
You can collaborate with both adult and non-adult brands to promote their products and services. 

You can offer consultancy and coaching to young performers as a veteran from the industry.
Most of all, you can use your fame on social media to lift your chances of success in the following ventures, which you can use as different more ways to generate income as an adult industry veteran.
Make best use of Your Fanclub
Your strong social media presence and a notably decent career in the porn or camming industry can have a direct impact on this immediate medium to generate income after retirement. In fact, your fanclub could become your biggest source of income after retirement.
As long as you have something to offer to your fans, the recurring subscription fees from your fanclub will continue to flow without any hassle. 
So how to offer that 'something' to your fans after retirement?
Well, you can't create new content, but you have your old videos and clips from the good old days, right? You can use them strategically to engage your fans for a prolonged period. 
Traverse your storage devices and computer for as many old videos can find of yours. 

Pull out everything that you think can be repurposed to entertain your current audience.
Can't find enough old content?
Don't worry, you can still use them along with some selfies, clips, nudes, and lifestyle clips, which you can even now create without having to work extensively like an active porn star or webcam model.  
Once you have enough content, upload on your fanclub site, and spend some time promoting it to reach a new audience.
Which fanclub site to upload your content on?
There are many of them; you can go for one or all of them. To name a few, OnlyFans, ManyVids, and Clips4Sale are the most popular options. 
If you don't want to pay any commissions to these third-party fanclub sites, you can even

build your own fanclub site

, where you can have full independence and freedom from commissions. 

You can also

build your own fanclub site like OnlyFans

, where you also can allow other models and performers to create their profiles and pay you commissions on the earnings they get from fan subscriptions. 
Both options work very well in certain situations. However, I would suggest you first enroll on popular fanclub sites like OnlyFans, ManyVids, and Clips4Sale. Once you get decent popularity, you can attract your fans to come on your personal website, which can be your individual fanclub (like in point 1) or a marketplace of fanclubs (like in point 2).
Both options offer different levels and different ways to make money with adult content. Once you decide on your progression from this point forward, here are a few more ways to increase your traction.
Repackage and Repurpose Existing Content
Instead of simply uploading your old content as they are, you can make them even interesting by strategically repurposing them in different ways. One of the ways is explained in the above section. Let's see some more methods:
You can upload extended previews and cut scenes of your full fan club videos on Porn tube sites with your fanclub watermark. It will not only generate Ad-money from sites like Pornhub, Xvideos, and YouPorn but also guide users from these sites to your fanclub or other video clips sites where you have uploaded your videos.

You can also create a longer compilation from your multiple previews and cut scenes to upload them on your fanclub or other websites.

You can likewise create different fetish-based albums of your old videos or clips and sell them on your own website or third-party clip sites. 
Promote Old Content
Now that you have sorted out your content and platforms to sell, the next big task is persuading your audience to purchase them. It's a fact that you can't create new content now, so your only best option is selling your old content as much as possible. 
Don't worry, it's not as tough as it seems. It's highly likely that many of your fans and followers haven't seen everything from your old catalog. So, repurposing them in the ways explained above can definitely hit on the right spot. You just have to promote them in the best ways conceivable:
You can promote on your social media platforms like Twitter, which is a little tolerant than other platforms when it comes to adult content. You can upload small previews or Gifs to kindle engagement and sales.

You can inbuilt marketing tools like Mass messaging features on the sites such as ManyVids, OnlyFans, and Clips4Sale to promote your videos uploaded on them. 

You can use adult tube sites to direct traffic to your own fanclub or other websites where you have uploaded your content.

You can start blogging about the adult industry and related topics to attract traffic, from where you can lead them to your websites and clips. You can a similar kind of job with your YouTube channel, too.
Phone Sex and Sexting
This option is highly subjective, and not everyone may be comfortable doing it. However, it is still a pretty good option for anyone who can't create adult content but have skills to do phone sex sexting jobs. There are different phone sex and sexting platforms on the internet where you can enroll and start earning by talking with their clients. 
If you don't want to pay any commissions to a third-party website, you can also build your own phone sex and sexting business is easy steps. 
Do you need help?
If you have a plan to start your own adult business or want any kind of guidance on how to proceed, Adent is always here to help you out with a 1hour 1-on-1 Skype Coaching Program. The class is taken by industry veterans who can help you out and suggest methods to overcome challenges in building your business in the adult industry.
You can also join this Adult Business Group on Facebook where you can interact with adult industry entrepreneurs and many other people with ideas like you. 
Otherwise, we are just a comment away if you want to talk. Cheers and All the best!!
Join our FREE VIP Facebook Group FREE VIP Facebook Group to know more money making ways from adult sites.