-

11

mins read
Is phone sex work still a thing? Do phone sex operators still exist? Questions like these surf every now and then. But the fact is, there are lots of successful phone sexting businesses out there. And your decision to become a phone sex operator is just fantastic!
Being a phone sex operator (PSO) is great because you get paid for talking dirty from the comfort of your home. As easy as it may sound, today there are a lot of phone sex operators out there offering adult phone services, trying to make a living.
But learning how to become a phone sex operator the proper way and covering the basics can help you get a leading edge. And that's what this article is all about.
In this phone sex operators guide, we have covered everything you need to become a phone sex operator and answered common questions like phone sex operator salary, the requirements to become a phone sex worker, etc. There are also a couple of useful tips and more important stuff for you!
That said, let's read on!☎️
What is Phone Sexting?
Phone sexting, like the words say, is the process where an individual explores his/her adult fantasies with another individual via phone. This includes the exchange of steamy messages in the form of texts, but most of the time, phone sexting involves live calls (at least, that's where it all began).
Phone sexting business has gradually evolved. One main reason for this is complete privacy – both phone sex operators and customers do not have to reveal their identities. The customer can share and experience sexual fantasies without having to restrict themselves.
Whereas, the phone sex worker can fulfill the needs of clients by staying anonymous and the disconnect at the end of the call leaves no space for any personal bonds or tracebacks.
What Does a Phone Sex Operator Do?
When it comes to phone sexting, there is no set script. It depends on what the end user wants and expects from the operator.
A phone sex operator usually connects with customers and allows them to take the lead. For example, if the client wants to have a roleplay conversation, the phone operator on the other end should heed to the client's needs.
Some of the most common phone sex conversations are,
What are you wearing?

Tell me what you want to do to me?

Sexual intercourse conversations

Complementary statements and more
Some clients want sexual experiences. And for some others, they just don't want to feel lonely and enjoy some company. The phone sex operator should be satisfying the needs of the clients and get paid for the same.
Now that you know what is phone sexting and how does phone sex work, let's look at other important sections on how to become a phone sex operator.
How Much Do Sex Phone Workers Make?
In this section, we will be looking at the phone sex operator's salary. Because knowing how much you can make as an adult phone operator plays an important role in decision-making. 
At the end of the day, it's all about money, right?💰
According to Payscale, the average phone sex operator salary is $14.44 per hour.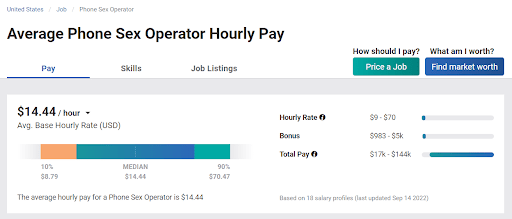 That's just the average phone sex operator pay. You can easily make over $20 per hour and the earnings can even go up to $40 per hour if you are a skilled sex phone worker (we'll tell you how to become one in the later sections of the read).
As an adult phone services operator, you get paid for every minute you talk to customers. So, if you're on a call for 20 minutes, that's $20 for you (assuming your pay is $1 per minute).
The figures can go up if you charge more than $1 per minute.
But one thing you have to take note of is, you don't get paid when you're not on the call. But still, if you're able to pull off 180 minutes of conversations the entire day, that's $180 a day. And for a month, it's $5400! Great money!
All you have to do is, make sure you choose the right phone sexting business to start as an adult phone operator (don't worry, we've got this covered for you)!
So, that's a rough figure on how much phone sex operators make. That being said, let's see what's required to start as a phone sex worker.
What are the Requirements to Become a Phone Sex Operator?
To become an adult phone operator, there are certain requirements you should be meeting. Let's take you through them.
1. Aged Above 18 Years
This is one of the primary requirements to become an adult phone operator. You should be aged above 18 years to work for a phone sexting business. Most phone sex businesses require you to submit a valid ID for verification.
2. Legal Stuff
In certain countries, there's a ban on sexual stuff. For example, in Switzerland, there's a ban on sexting. And in countries like UAE, Iraq, Iran and more, there's a complete ban on pornography. So make sure that the country you are in allows you to get paid to sext.
3. Mobile
This doesn't have to be said. To become a phone sex operator, you need a smartphone. Sexting is just not about texts or voice calls. Sometimes, you'll have to do a dick rating or sell your pictures like boob pics or even feet pics.
 For all this to happen, you need a smartphone with a stable internet connection.
4. Qualities You Need to Have as a Phone Sex Operator
Not everyone can become a phone sex operator and make money. You need to have a certain set of qualities that'll make you stand out and make great money as a phone sex worker.
Here are some of the qualities you need to have a phone sex worker,
You should be an extrovert and a conversation starter

Be flirty and have a sexy sweet voice

Love talking to strangers and know how to keep it engaging

Ready to take customers' requests and make the best out of them

And most importantly, expect the unexpected
Having those qualities and mastering them can help you become a great phone sex operator!
Those were all the basics you needed to cover! Now that it's done let's move to the next part. 
How to Become a Phone Sex Operator?
In this section, we will explain to you the steps to become a phone sex operator. Without further talk, let's look at them.
Step 1: Choose a Name
Get started by choosing a name for your phone sex operator profile. Make sure to include your real name as a part of your profile name because when you decide to extend your adult services, it'll be helpful for customers to recognize you.
Step 2: Choose Your Site to Become a PSO
This is one of the most important steps when it comes to becoming a phone sex operator. Choosing the right website to start as a sex phone worker can make all the difference for you. 
Here are some of the factors you should look into before choosing a phone sexting site, 
How established is the website?

The traffic flow and platform usage

Features and monetization options

Commission percentage
Take a look at these factors before you choose a site to become a phone sex operator.
Step 3: Gather Documents and Get Verified
Once you've chosen the website, register yourself, take a look at the documents you need to get verified. Gather the same and submit it for verification.
Verification takes a couple of hours. Once verified, you're almost done with the process.
Step 4: Complete Your Profile Setup and Get Started
Here, you'll be uploading your profile picture, and setting up other information on your profile like bio, services you offer, and more.
Making your phone sexting profile complete will help you stand out from the crowd and attract a lot of organic audiences.
With these four steps, you can easily become a phone sex operator. Since we were talking about choosing the best sites, here are the top five website recommendations you should choose to become a phone sex worker.
5 Best Websites to Become a Phone Sex Operator
Here are the 5 best sites for you to work as an adult phone operator.
1. PSOProfits
This is one of the best phone sexting businesses around and has been in existence for a long time now. The best part about PSOProfits is, the entire website is managed by females and they offer great support.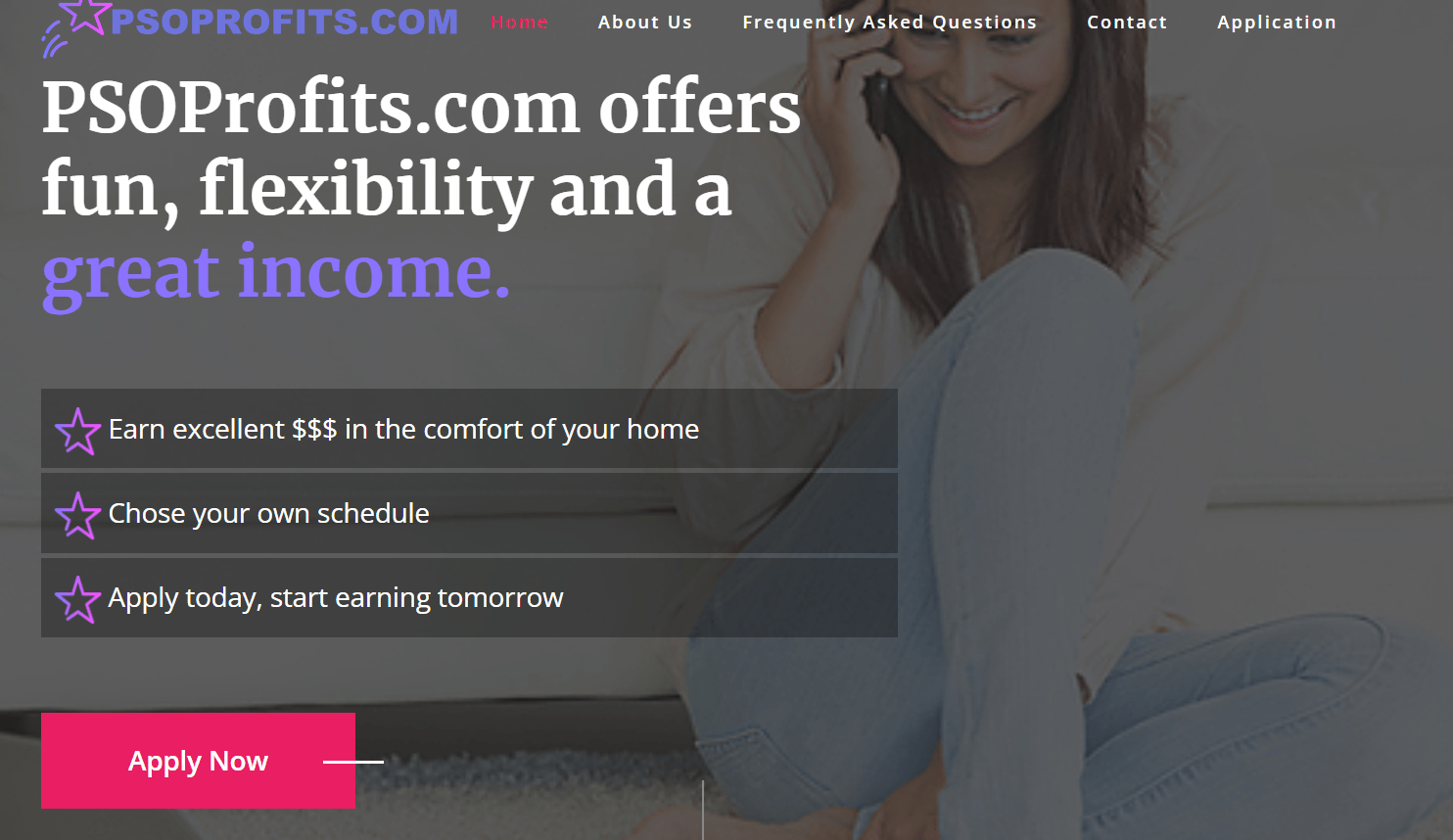 The platform allows you to talk to your clients over the phone and even sext with them. PSOProfits say that you can make over $1k per week and work your flexible hours. 
As for the payouts, PSOs get paid every week. We are quite unclear about the commission percentage. We'll update it here very quickly.
2. NiteFlirt
Another reputable phone sexting business. NiteFlirt allows you to talk to your clients over the phone and even allows you to be a webcam model and make money.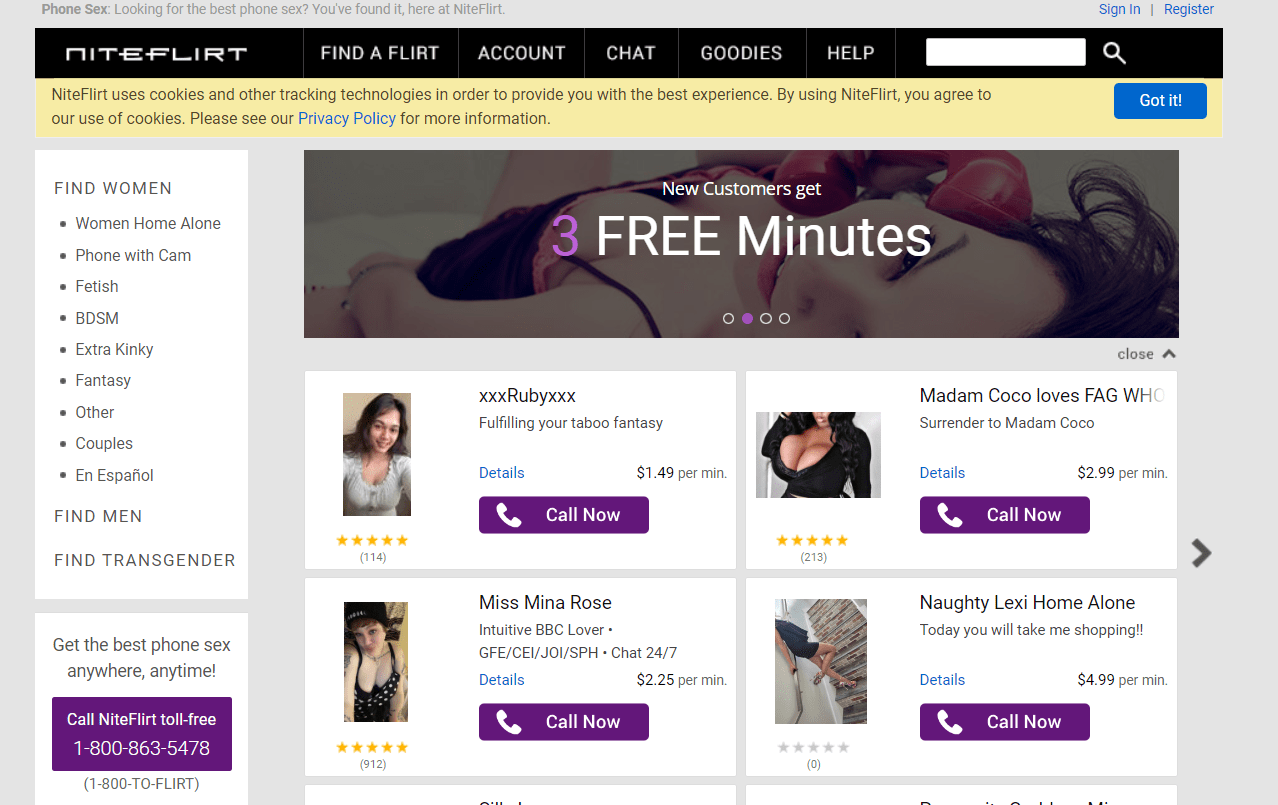 The platform has been around for more than 10 years and has models categorized based on porn niches – BDSM, Extra Kinky, Fetish, Fantasy and more.
PSOs get 50%-70% out of their total earnings. The remaining goes to the platform as a commission. There's huge traffic on the platform so earning shouldn't be a problem on NiteFlirt.
3. Arousr
The platform is an all-rounder when it comes to adult sexting. Arousr provides you with phone sex, sex chat and video sex chat options.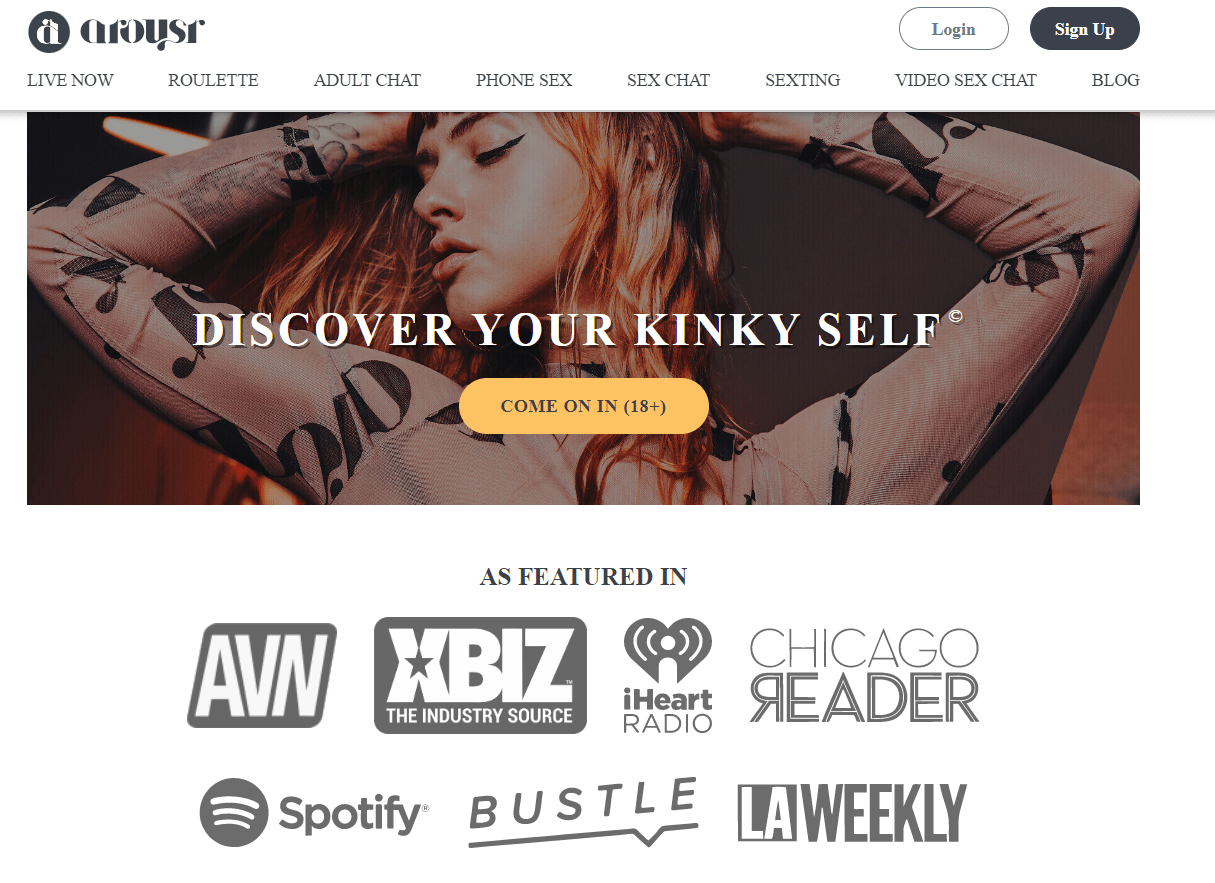 So, if you're someone who is not afraid to go kinky on a live cam, you should probably check Arousr out!
Models get 50% of what they earn and the platform has a good social media presence and offers great customer support.
4. iWantPhone
This is another popular phone sexting business website. iWantPhone is an extension of a range of websites from iWantClip that allows you to sell your homemade porn, photos and videos. As for iWantPhone, website audiences can connect with you over the phone and have their fantasies fulfilled.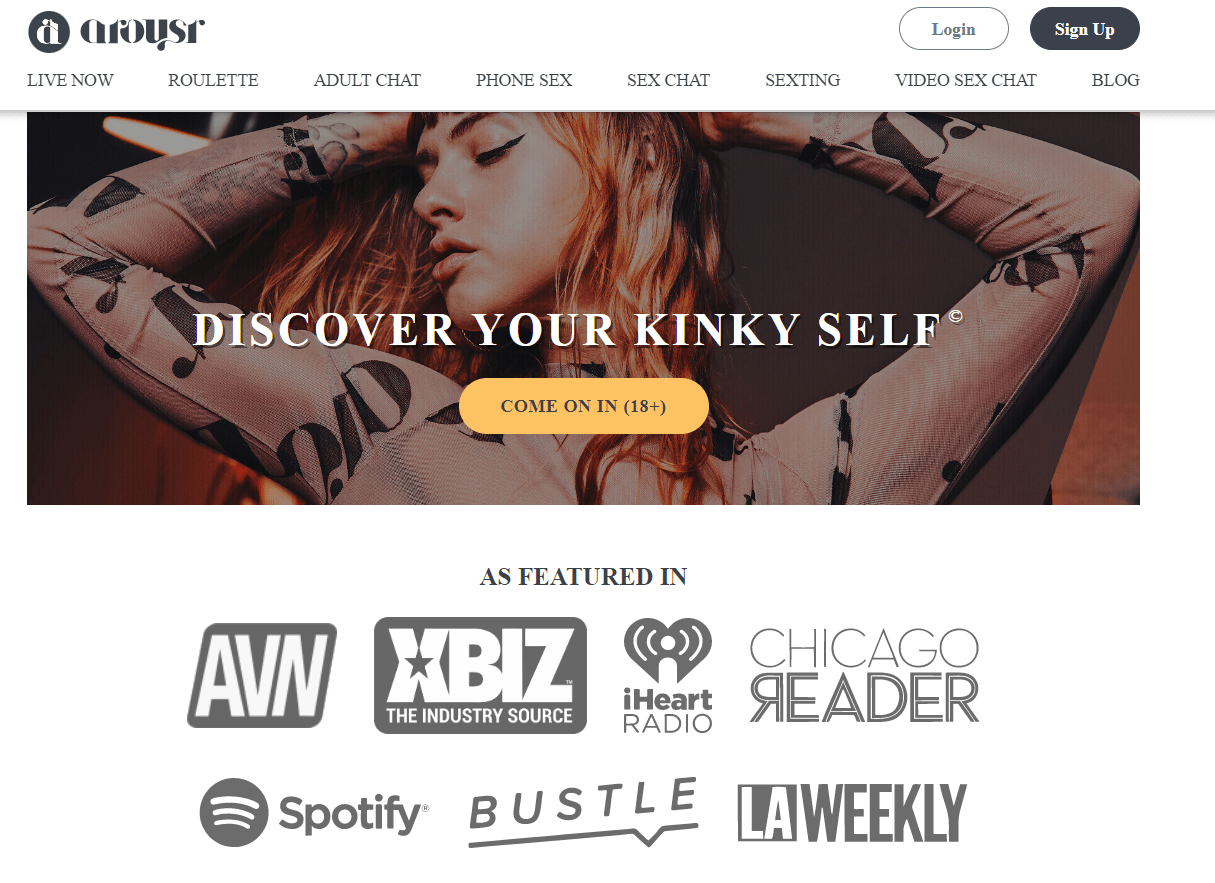 The platform allows you to keep 70% of your earnings. But one thing to note here is, the call connectivity fees will also be debited from your earnings.
You can choose how much you want to get paid per minute and there are a lot of niches on the website like femdom, blackmail fantasy, and more.
5. TalkToMe
This particular phone sex platform has been around for more than 20 years. So, it's obvious they know what they do. Apart from being just a phone sexting site, you can also send text messages to customers, go on private Skype video calls and do more.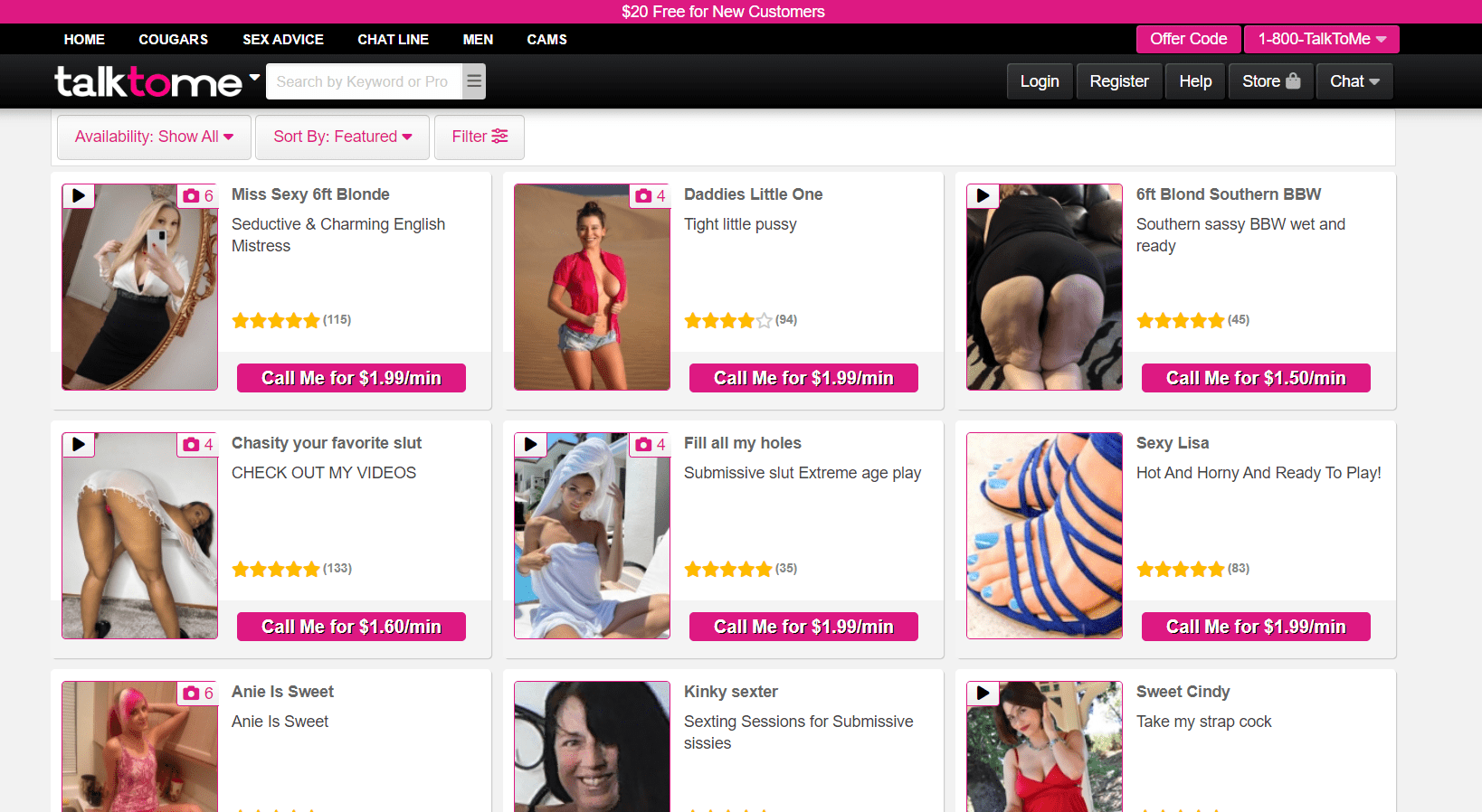 If you're someone who thinks to start as a phone sex operator and then explore different paths, TalkToMe is a website you should try.
You get to keep 65% of your earnings per minute on phone sex. And there's a cap on how much you can charge per minute – $2.99. This maintains the balance on the website and makes it an ideal place for both phone sex operators and the audience.
How to Make Money as a Phone Sex Operator?
As a phone sex operator, you can make money by talking to clients over the phone. You can also send steamy text messages and make money as an adult phone operator.
However, being a phone sex operator is only your first step into the adult world. Once you have become a confident and a high-earning phone sex worker, you can explore other areas of making money via the adult industry.
Some of the options are,
Selling personal pictures like feet pictures,

booty pictures

, etc

Appearing for porn production studios and more.
As a phone sex operator, you can easily make over $3000 per month. But exploring other areas and being consistent can help you make more money and become an adult star down the lane!⭐
Effective Tips to Become a High-Paid Phone Sex Operator
So far, you've learned how to become a sex operator, the best sites you should choose to work, the qualities you need to have as a phone sex worker and more.
Here, we'll take you through a couple of quick tips to become a high-paid sex operator.
1. Give Undivided Attention to Every Customer
As an adult phone operator, it's important that you give your one hundred percent focus to your clients. Because customers are spending money out of their pockets and the least you can do is give your full attention to them.
Make sure to listen to every word your customer says during the call and respond/reciprocate to them accordingly. Avoid blatant passes and don't make your customers wait long for your response.
2. Be a Client Yourself
If you're starting out as a phone sex operator yourself, you need to know how other phone sex workers in the industry perform.
Spend a couple of dollars and avail phone sexting services. Make a note of how other models interact with you – their tone, voice, the lines they use, engagement tactics and more.
Use the same tactics to engage with your audience.
3. Try Increasing the Conversation Length
This might sound like a sleazy way but this is what will help you earn more money. 
Keep the conversation engaged for a long time because you get paid for every extra minute. Understand what the customer wants and try to improvise at every possible instance. Learn the common phone sexting lines and use them whenever appropriate.
4. Make Conversations Personal
A John likes to be called John. Not Mr or Dude. This is why it's important to make conversations personal over phone sexting. Every time you speak over the phone, address clients using their names very often.
This makes the conversation personal and possibly extends the length of the conversation.
5. Assess, Address and Improve Strengths
Remember the qualities we mentioned you need to have as a phone sex operator? It's understood that you may not have it all at the beginning. But in certain areas, you'll have your strengths. Improvise on that and try to excel in other qualities as well.
It's important that as a phone sex operator, you know what are your strengths and make the most out of them. Because that's what'll make you engage your clients and bill more.
6. Tips to Stay Anonymous
However personal the conversation may get, never share your personal information like real phone number, name, or location with your clients. If you're going forward and selling nude pics, make sure not to reveal your location.
These tips can help you get an edge over other PSOs and increase your revenue.
So, all the above-mentioned steps, answers to questions and tips will help you become a phone sex operator and earn money. But if you have an entrepreneurial mindset and you want to start a phone sexting business, in the below section, we've talked about how to start a phone chat line business.
How to Start a Phone Sex Business?
Before we see how to set up a phone sex line business, you need to be familiar with the features a phone sexting business website should have.
You need features like,
Great calling experience

Phone number privacy for models

Control over the platform models

Calling packages to make transactions easy and more.
Having these features as default will make it easy for you to start and run a phone sex business.
Speaking of the same, there are two ways to start a sex phone operator company.
Building a phone sex website from scratch

Using white-label phone sex site scripts
The first method is going to take you a lot of development time and development costs. You'll be looking at a minimum of three months of development time and $30,000.
Instead, you can use xTalk, a premium white-label phone sex script software to launch your phone sexting business. We'll discuss it in detail now.
What is xTalk?
xTalk is a white-label, fully-featured phone sex script that lets you start a phone sexting business on the go. All you have to do to get started is install xTalk phone sex software on your web server and your sex chat website is all set to function.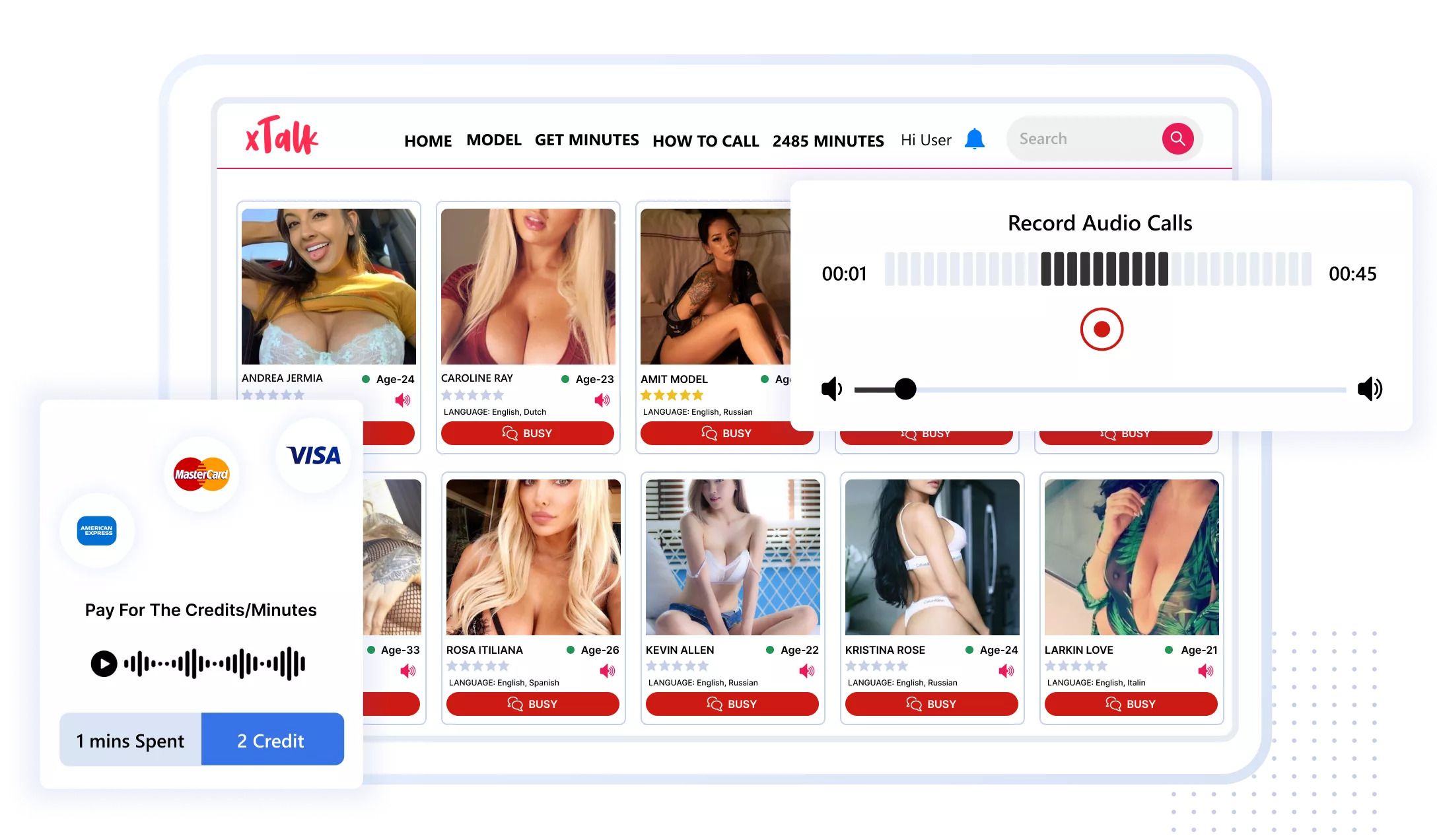 Some highlight features of the xTalk phone sex site script are,
HD calling experience

with built-in VoIP technology

Both users and operators can

record calls and access them

via call logs

The

contact numbers of PSOs are masked

to ensure privacy

Platform users can

purchase credit packages

to call phone sex operators

Multiple monetization methods like

pay-per-minute calls and affiliate ads

Comes with built-in

adult payment gateway processor CCBill

Admins can set and

manage model commissions

and

track payout requests

Automatic social proof measure where

users can review models

at the end

Admins can verify model IDs

submission and approve them on the platform
Put in a phrase, xTalk comes with end-to-end features for you to start a phone sexting business and run the same seamlessly.
As for the earning potential, here's how much you can earn per month by starting a phone sexting business with xTalk.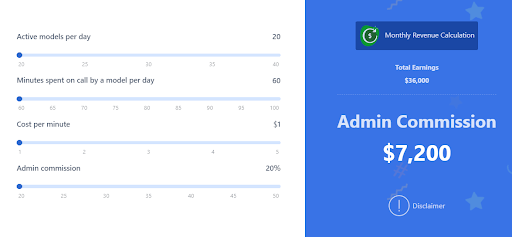 With a bare minimum of 20 models spending 60 minutes on the platform (with a 20% admin commission), you make over $7,000. Imagine the revenue when the model number or the minutes go up!
Plus, when you purchase xTalk, you get a lifetime license, 6 months of free support & product upgrades, a free domain for 1 year and 50% off on hosting (for the 1st month).
Also, here's a quick customer testimonial for you.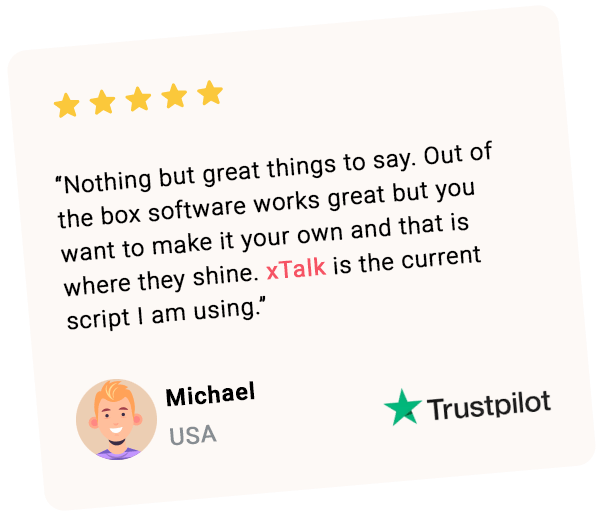 Try xTalk For Yourself!
Want to know how xTalk simplifies starting a phone sex business? Check out the free live demo
Starting your phone sexting business with xTalk will make the job a whole lot easier for you, not to mention how cheap and affordable it is. xTalk Premium costs you only $399.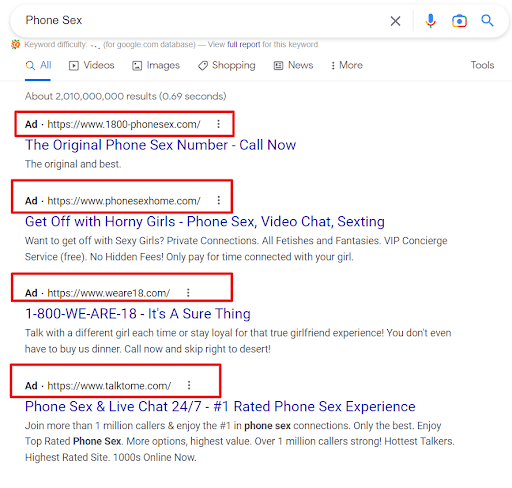 So, that's how you start a phone sex business. Once your website is live, you can simply run promotional ads on Google and have a presence on social media platforms. You'll see models signing up and organic traffic flowing in, allowing you to make money from your phone sexting business.
Here's some good-to-know information. 
Remember where we told you can make money selling pictures and being a cam model?
xModel is a white-label script like xTalk, that lets you build your own paid membership site. This is suitable for you if you're looking to become a porn star or adult creator or cam model.
The platform allows you to create membership subscriptions, conduct live stream sessions, sell content on the pay-per-view method and more.
So, down the lane, if you're exploring other options to make money in the adult industry, having your own brand presence can be an advantage. And xModel exactly helps you with that!
That said, we're closing up!
Final Few Words
Phone sex operators and phone sex businesses are very much alive and we don't see them going out of fashion anytime soon!
Tap Into Expert Resources
If you want to know more about xTalk and how it can help you start a phone sexting business, book a free 1-1 demo call now!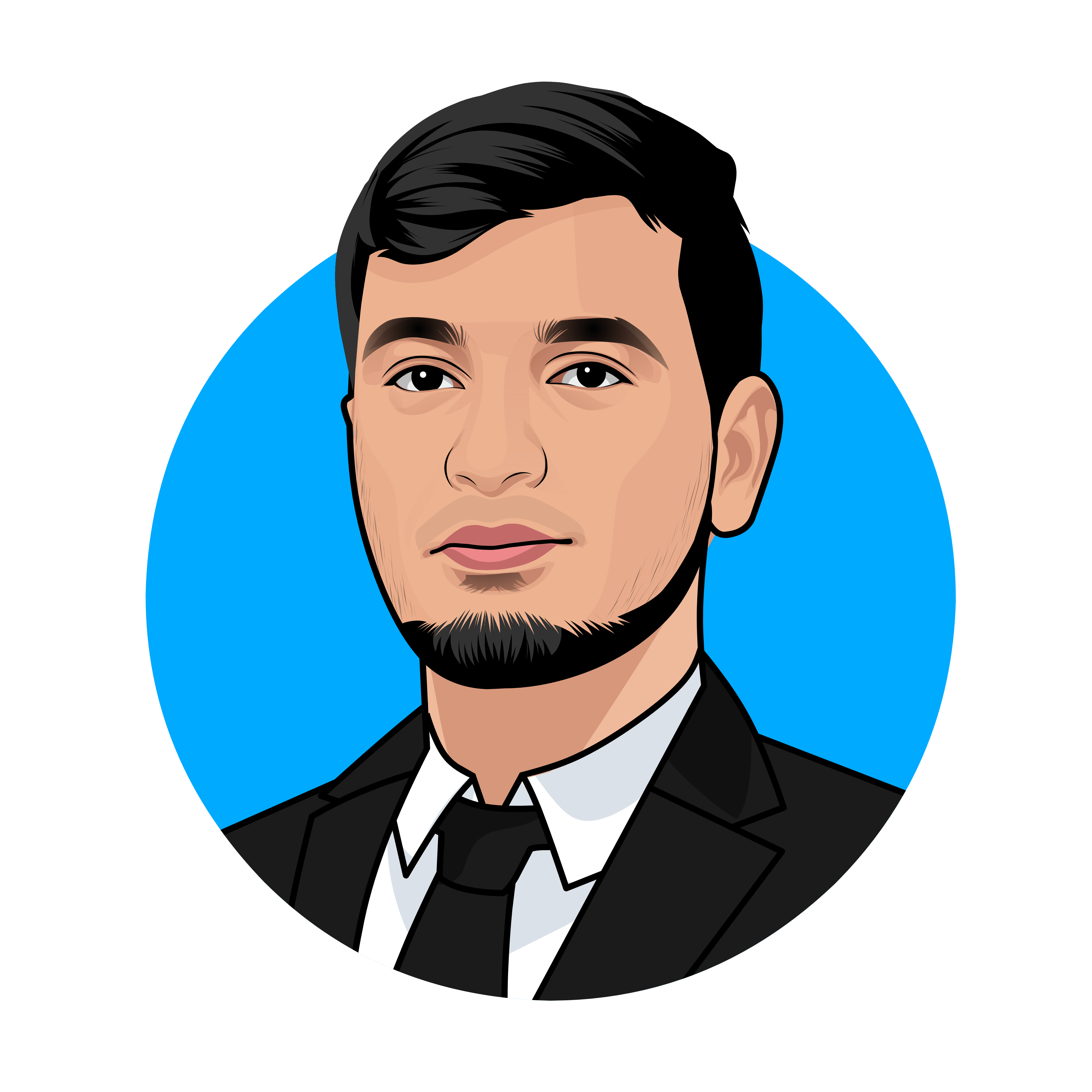 The adult industry has witnessed peak engagement after 2020 and it's only on the rise. Your decision to learn how to become a phone sex operator, there couldn't be a better time for it!
Go now and become the phone sex operator the world hasn't seen yet!🔥