-

24

mins read
The last time we checked, the adult cam industry was okayish in terms of growth and revenue. But now, the adult webcam business is in its all-time glory!
In 2020 alone, the live sex cam industry generated more than $1 billion in revenue! And a huge credit goes to the cam girls!
While the COVID-19 pandemic was a disaster to most businesses in the world, the porn industry, especially cam models, benefitted most.
The industry has witnessed a surge in the increase of new cam girls and along with it goes the search phrases like,
How to Become a Camgirl

How to Become a Cam model

How to make money being a Webcam model
So, we thought, why not come up with a read regarding this!
If you're reading this, you should have experience being a cam girl or you're totally new to this field and want to know how to become a webcam girl.
Either way, this read is all you're going to need – right from how to become a cam girl to how to make money being a webcam model, we've covered everything in this read!
Also, there's some extra stuff you're going to love!
So, let's get started, shall we!
What Is a Cam Girl? What Does a Cam Girl Do?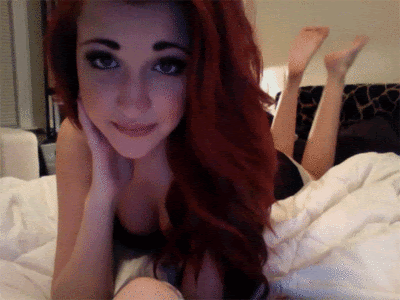 A cam girl, also known as a webcam model, does online performances like stripping, dancing, and sex/fetish activities.
All these are done in front of a dedicated web camera or a laptop camera which is broadcasted on the internet via the platform she has signed up for. On the other hand, audiences on the platform watch the live cam show and can tip the performer.
This is one of the monetization ways via which a cam girl can make money. We'll look at more profitable monetization ways to make money in the later sections of the read.
Becoming a cam girl is no easy job. But with the proper guidance and approach, you can start making good money as a webcam model.
Now that you know what a Cam girl/webcam model is, let's start looking at how you can become a cam girl.
How to Become a Cam Girl?
This is where you'll be knowing how you can become a webcam girl.
Though the process is quite simple, you've got to make the right decisions and set the basics right before you go on to become a cam girl.
We've split this heading into multiple sections so that you can get a better understanding of the process.
Things You Should Decide/Understand Before You Become a Cam Girl
Before you become a cam girl, there are a few things you should sort out. Let's put it this way – a few questions you should ask yourself,
How long do you want to be a webcam model – short term/long term

Do you have the time to become a cam girl and set aside a couple of hours daily

What type of a webcam girl do you want to be – striptease/dance/sex/fetish activities

Are you really comfortable getting into this industry

What are the personal boundaries you're not willing to cross/things you won't do at any cost

What's the one thing that sets you apart from other webcam models out there
These are the couple of questions that you need to ask yourself before you become a webcam girl.
Once you've answered these questions, you can get a clear picture as to whether you want to become a webcam girl or not.
Because the last thing you need is to venture into a new industry without knowing what it takes to thrive there!
Now that we're done here, let's head to the next part of the read!
How Much Can You Make Being a Cam Girl?
Let's be honest!
One of the reasons why you want to become a cam girl is because of the money. You might have heard/read webcam models making a chunk of money, say even $50,000 per month and you want to try how this works out for you!
Being realistic, it is possible. But it does take a lot of time and effort to achieve that huge milestone.
Also, how much money you make depends on a lot of factors. We've listed them out for you here!
Age: This is a huge factor that you should consider when becoming a cam girl. Young webcam models are known to make more money than webcam models who are aged. Webcam models aged above 40 find it hard to make money unless and until they are super popular. But for someone young, it shouldn't be hard.
The Experience: The audience always loves the experience. Webcam girls who have years of experience can always make better money than newbies. But it always doesn't have to be this way.
The Platform Matters: The cam website you are performing as a webcam girl also matters a lot.
The above mentioned are the factors that'll influence how much money you make as a cam girl.
Also, you should understand that someday you're going to make good money as a cam girl and some days you are not!
You should be prepared for both scenarios. As for the question of how much you can make initially by becoming a girl, let's say $200 can be an excellent figure to start with.
But as time goes and the more popular you become, you can make a pretty good revenue (we have another cool way that helps you take camming to a whole new level – let's look at it at the end).
Remember, the camming platform takes a commission percentage of your earnings!
By now, you should have a pretty good idea of what camming is and how much you can make by being a cam girl.
Now that the question has been answered, let's move on to the next topic of the read.
Best Platforms to Become a Cam Girl
The options are limitless when it comes to choosing a platform to become a cam girl.
We're listing out the best ones for you here!
1. Stripchat
No way we were going to miss Stripchat!
Stripchat is one of the best live cam websites around and one of the reasons is models get the opportunity to earn more in the first few weeks.
Yes! Stripchat automatically boosts new models on the platform for the first two weeks. Also, Stripchat offers webcam models up to 60% revenue share.

The platform has been in existence for a long time now and has a huge audience base who do not mind shelling the big bucks, especially via the pay-per-minute and exclusive chat methods.
Stripchat has more than 100,000,000+ viewers and the average model pay is around $9,000 per month. The monetization models are mainly tokens and pay-per-minute private chats.
2. LiveJasmin
Another best webcam site for you to become a cam girl!
LiveJasmin is one of the top 3 webcam sites in the world. As per Alexa ranking, LiveJasmin is the 30th most popular website in America.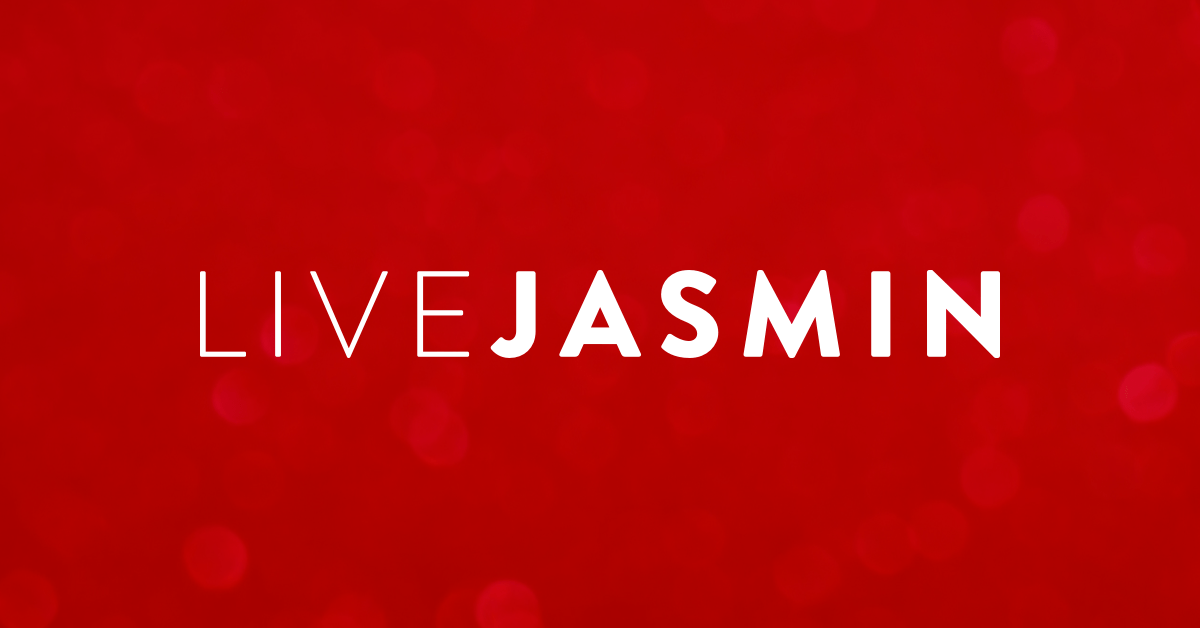 The platform has substantial traffic and the primary method of making revenue on LiveJasmin is pay-per-minute sessions and tipping. We've added LiveJasmin to our list of best platforms to become a cam girl because LivJasmin allows models to make double money at the same time – models can broadcast to LiveJasmin and other sites at the same time.
LiveJasmin has more than 200,000,000+ monthly viewers and the average model pay is around $5,000.
3. BongaCams
BongaCams is another great addition to the list! When it comes to traffic, BongaCams is the second highest! With more than 300 million monthly visitors, BongaCams is one of the best places to become a cam girl!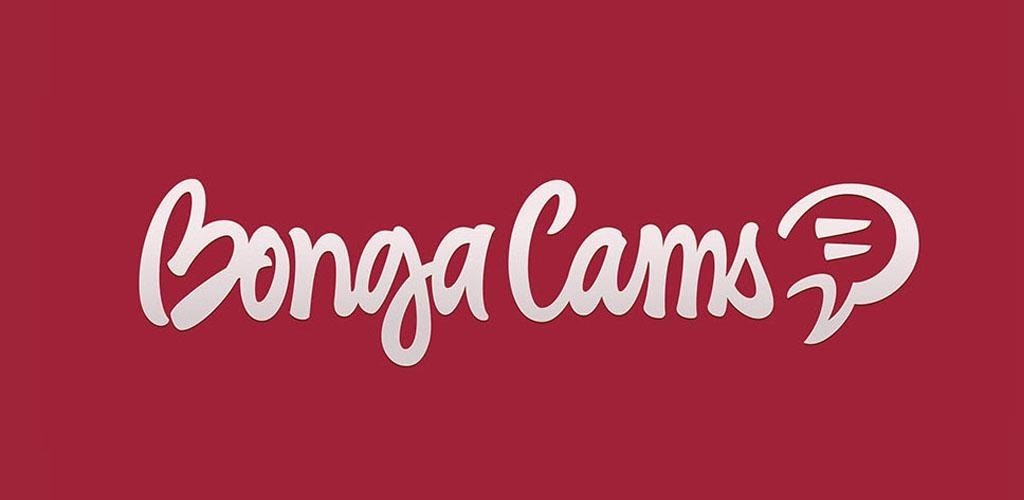 BongaCams is an ideal choice to go with if you want to work with a platform that has a huge traffic flow. Also, BongaCams offers the highest payout percentage to the models on the website.
Though most viewers on the platform expect free shows, revenue will not be a problem, thanks to the high traffic on the platform.
BongaCams has more than 300 million monthly traffic and the average model pay will be around $4,000.
4. Chaturbate
Chaturbate is hands down the #1 webcam site when you measure in terms of traffic. As for the reason why we're listing it in the 4th place is that it's too competitive.

If you're going for the Chaturbate webcam site, you should be confident and experienced because the platform has a huge number of models who make more than $20,000 easily.
Also, Charurbate is only suitable for you if you can entertain a huge audience at the same time – live group chat!
There are weekly payouts on Chaturbate and you get to have 60% of the revenue. It is a good platform if you have what it takes to beat the competition and grow as a webcam model.
Chaturbate has 300+ million visitors and the average model pay is around $6,000.
5. CamSoda
The last live cam site on our list is CamSoda, another popular website that has a huge audience and models base! CamSoda allows the audience to view public live cams and chat in public chats for free but any individual who is willing to see more than that has to shell out the money!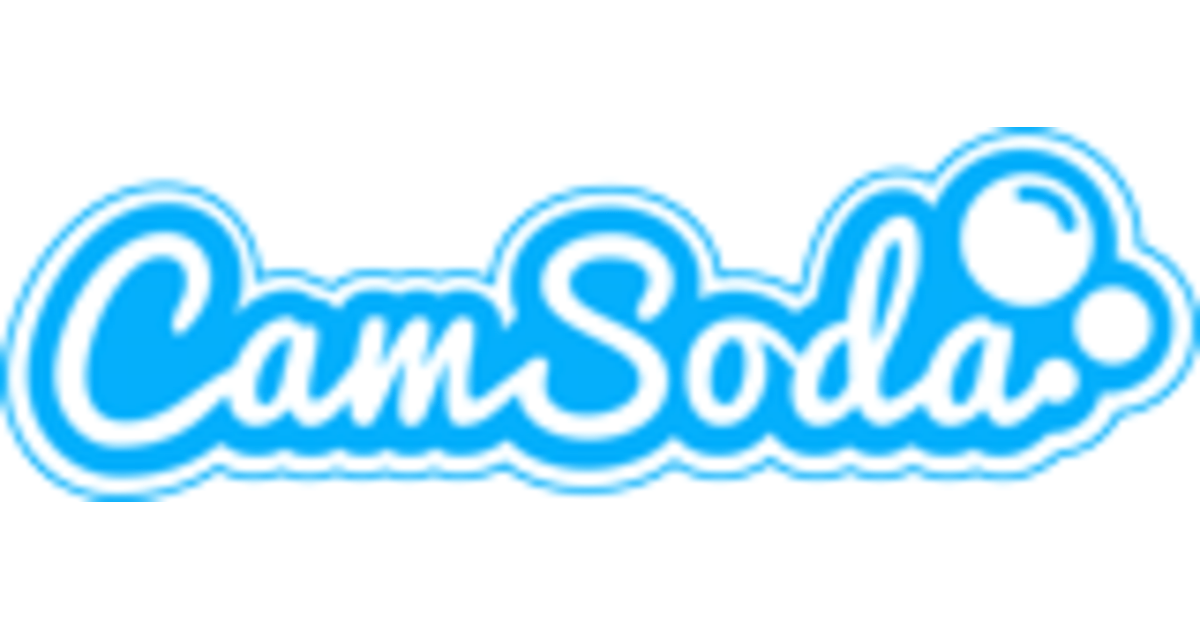 CamSoda has a huge audience base and a creator base. The platform works on tokens and models get to keep around 70% of their earnings, What's super cool is that CamSoda doesn't have any cap on the tips for a model. CamSoda is an also ideal cam site to start with – the platform has a huge audience base, great payouts and some say that they even pay to take care of the performer's health! That's cool!
Apart from the other mentioned cam sites, you can also consider using OnlyFans, Flirt4Free, Xmodels and more.
The above-mentioned are the most popular live cam sites existing today! That being said, let's look at the monetization ways for cam girls.
Monetization Methods for Cam Girls
Being a new model to the cam industry, we thought it would be better if we give you a quick overview of the monetization methods with which you can earn money.
Some of the most popular monetization methods are,
Live Streaming – As a cam girl, you can live stream your videos to the audience using a webcam. The audience can give tips/donations.
Private 1-1 Streaming – You can privately live stream to a specific audience apart from the group live streaming. They pay-per-minute to view your live stream and you can earn money from the same.
Private Chat/Group Chat – You can simply chat with your audience and make money while streaming.
Paid Photos & Videos – Models can also send photos & videos to platform users and monetize them on platforms that support it.
Sell Merchandise – This is a feature we saw on OnlyFans. OnlyFans allows models to connect their Shopify store and sell merchandise via the platform.
Those above are some of the ways a webcam model can make money.
As of now, we've covered topics like what a webcam model is, the popular webcam sites for you to start with and the most profitable monetization methods.
That's the package you need to become a webcam girl! But wait! We've come up with a bunch of quick tips to help you become a successful webcam model.
7 Tips to Help You Become a Successful Webcam Model
While it can be a daunting task to beat the competition and become a successful camgirl, knowing a few tips can help you give the edge you need!
And we've come up with the tips you need to have that edge!
1. Set a Good Profile
By the term "Good Profile", we don't mean the LinkedIn kind of profile – that isn't going to work out!
We're talking about the profile that wants audiences to rush in and take a look at! It all starts with the display picture.
Make sure your display picture is a bit sultry (not too sultry), attractive, and knocks people out immediately! If possible, come up with a screen name as well – the one how you want your audience to call you.
Also, make sure you list out your characteristics – whether you're a blonde or what kind of eyes you have. Anything that would make your profile attractive, add it!
Here's a perfect example of what we just mentioned,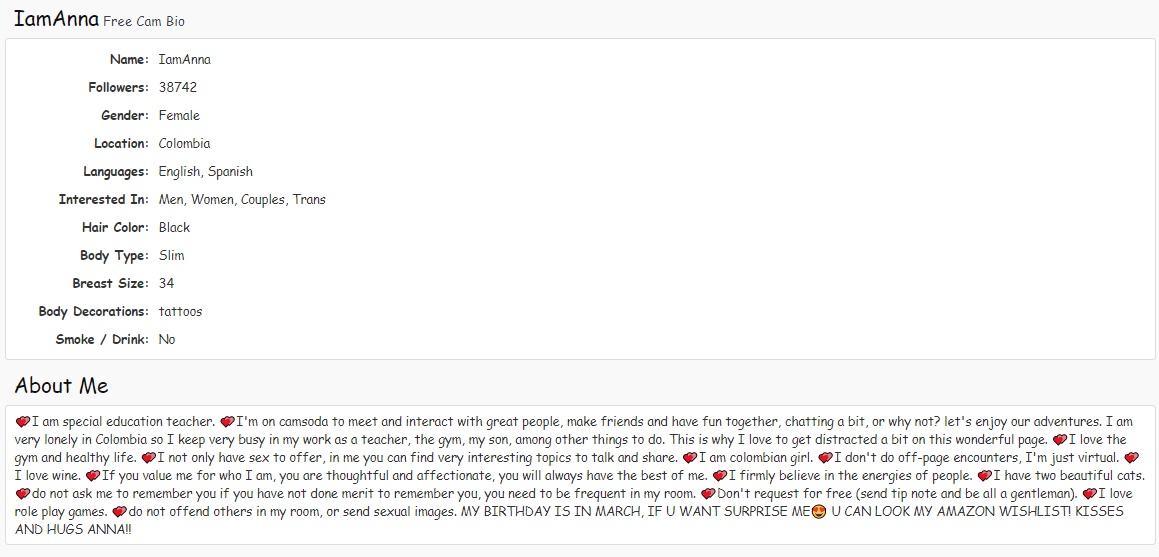 This is a profile of a cam girl from CamSoda that has all the information you need – extensive information, to be honest. Coming up with such information helps the audience resonate and they watch your videos and start tipping you. Those are the kind of audience who you should be needing!
Make sure you get it all out there – any information you think would draw attention, you put it out!
P.S. The display picture was good as well????!
2. Good Equipment and Home Studio Setup
The next best thing you need to do is make sure you have good cam equipment and lightning – more like a home studio setup.
Because the better your live streaming is, the better your revenue is going to be.
This doesn't mean you have to buy the industry's best equipment – anything that's standard and produces good quality content should do the job.
We do understand that you're becoming a cam girl to make money and if you think cameras are too big of an investment, decent mobile cameras should do the job! If you own an iPhone, that's pretty much enough to start with – make sure you mount it on a tripod stand and have some good lighting! There are ring lights that you can mount on your tripod stand, making it easy for you!
Also, make sure you buy yourself a couple of lingeries and bikinis – should help you a striptease and increase audience views.
3. Manage Your Time Efficiently
If there's one thing you need to take care of every day when you are a cam girl, it's time management.
You need to decide how much time you can spend on cam sites before you become a cam girl.
Remember, the more time you spend on cam sites, the better chances of earning good revenue. Do a quick research on what time your audience would be online. And try to be active at those particular time slots.
Speaking of time slots, make sure you appear at a particular time of the day.
Why? It's simple logic!
If you like a TV show that's regularly aired at a particular time, you somehow manage your schedule and watch it every day!
Similarly, if you start appearing and performing at a specific time of the day, you'll slowly start building a loyal audience base. Plus, your fans don't have to do the guessing game – they know when you'll come and they'll be ready for it! These are the audience who are going to help you shift to the next level!
4. Accept Customer Requests
When you're on the live stream, there are going to be requested from the audience. Make sure you try to accept and perform a couple of requests.
This not only helps become popular among fans but you also receive additional tips from the audience!
A good way to increase your revenue and be popular amidst the platform audience.
4. Promote Your Live Streaming
One of the best ways to drive traffic to your live streaming show!
Promote your upcoming live streaming on your social platforms and drive traffic from various sources. Free traffic is always beneficial especially if you plan properly.
Here's one such example (this isn't a typical live streaming promotion example but you'll get the idea)!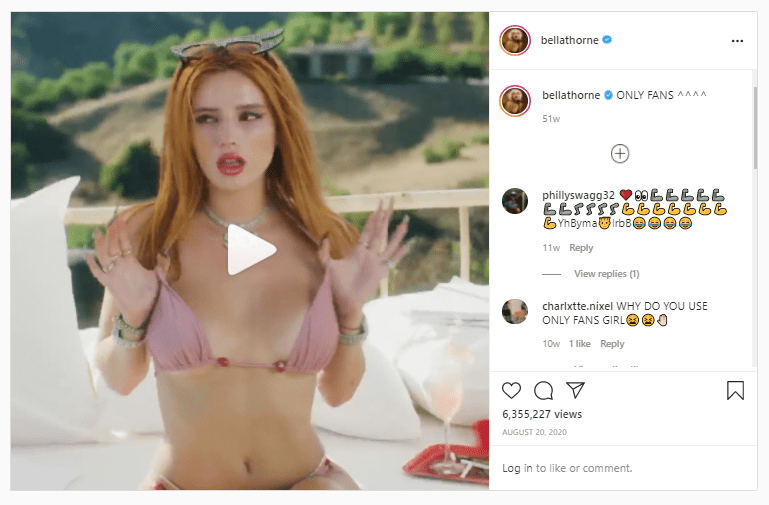 Bella Thorne, a popular American actress and singer took Instagram to announce her arrival on OnlyFans. And the next day, she earned more than $1 million – in one day! How crazy is that?
Like we said, social media traffic is free and powerful! You just have to channel it properly – always works when you have a considerable follower base!
5. Don't Block Entire Countries
It is not a good idea to always block out entire countries for privacy. Instead, you can choose to block specific states in the country.
Missing out on a huge chunk of the population can be a very bad idea, especially if you are a webcam model. The potential and revenue you could lose can be huge!
6. Stay Long Hours When You Come Online
Yes! You can't do magic when you simply log in a couple of minutes every day. You should at least stay online for 2 or hours every single day.
This increases visibility and the chance of a couple of private streams and chats.
7. Stay Consistent
This is probably the most important tip of all – being consistent!
You're not going to earn well initially. Or someday, the revenue figures are just going to be extremely bad!
It's at these times you have to stay strong and most importantly consistent. Tweak your strategy a bit and come up with a couple of ideas to increase your revenue!
So yes! Those are the tips that'll help you to become a cam model and thrive successfully.
Now, let's head to the bonus part we talked about!
xCams – Adult Live Streaming Webcam Software
You now know the ways to make more than $10,000 as a webcam model. But what if you can make more than that?
What if you can earn 10x more than that?
Here's how you do it – you run your own adult cam site! Surprised? Don't be!
With ready solutions today, you can easily build an adult cams site by spending a minimum of $2000. You get to keep 100% of the revenue and you're building a long-term asset for yourself.
xCams is an adult cam software that lets you easily build websites like LiveJasmin, BongaCams, Camsoda and more.
With power-packed features like live streaming, multiple monetization methods (3 live chat options, paid photos & videos, private messaging) and built-in payment gateways, you can seamlessly run your own adult cam site. You can also add models from other top adult cam sites and earn affiliate commissions with ease.
xCams is built clean and allows high customization. Since it is a white label solution, you should have no trouble with branding!
Know more about xCams here!
Final Few Words
Becoming a cam girl is one of the best ways to make money in 2021. If you've already put your mind on it, there's no reason to have second thoughts!
In this read, we've covered the basics of camming, the popular webcam sites, the most profitable monetization ways, quick tips to become a successful webcam model and more!
All that's left is for you to become a cam girl!
And yes! It's for you to choose whether you want to run your own adult cam site and earn huge revenue or join as a cam model in other popular adult cam sites!
If you think running an adult cam site initially is a huge task, you can join as a webcam girl in any of the sites mentioned above and later scale up! Now, go become a cam girl right away!
Cheers!