-

7

mins read
The dynamics of adult entertainment industry are changing. Earlier, pornography was majorly about mainstream sex. Today, sex is just a tiny speck of stardust in the pornographic universe. For instance, a significant part of work pertains to phone sex talk, adult cams, clip store sales, sex toys penetration etc.  And one of the misconceptions profoundly implanted in the minds of porn enthusiasts is that it is absolutely easy to become a custom porn cam site performer. There is little truth in this misconception.  If you want amazing rewards, you should work with utmost dedication and flawless perfection. It is in this spirit, I have taken pains to quote the following content at length.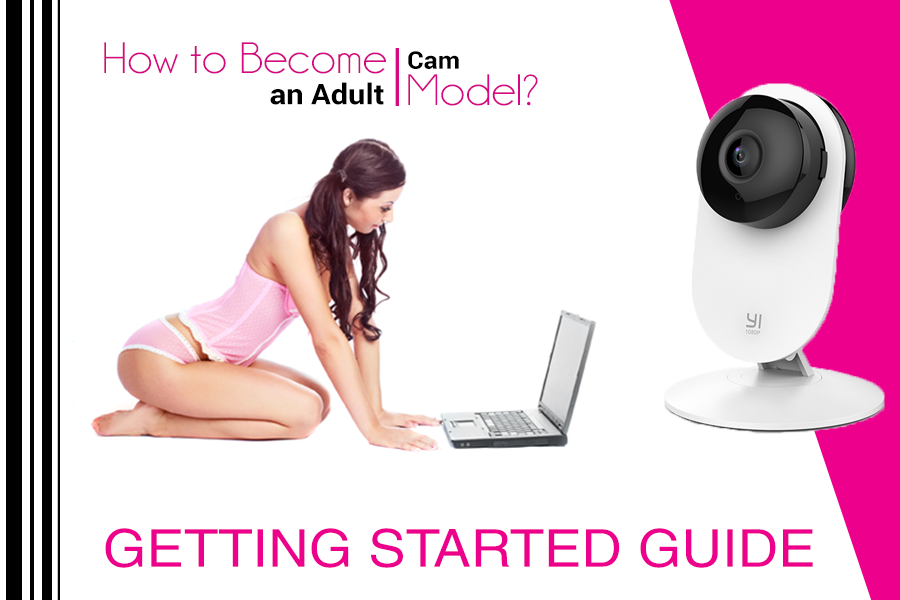 Identify all Monetization Strategies
Alfred Chandler, a famous management professor once said, "Structure follows strategy." This is applicable to every industry and profession. Adult entertainment industry is no different. To begin with, identify all the possible monetization strategies involved in adult entertainment industry in general and adult webcam sites in particular. For instance, you can work as an affiliate marketer to adult cams. Also, you can start your own custom porn cam site. Another strategy is to work as a webcam model with adult webcam sites such as Chaturbate, Bonga Cams etc. Another strategy is to holistically leverage all the three monetization strategies. It is extremely important to keep yourself abreast of all the major monetizing strategies.
Establish a Structure
Absence of structure leads to chaos. To combat chaos, one requires order. Order is facilitated through structure. Find answers to the following questions:
What are my prospects as a solo performer?
Am I interested in performing with males?
Am I interested in performing with females?
Am I interested in performing with couples?
Should I work simultaneously with multiple adult cams such as Chaturbate, Bonga Cams etc?
Be true to yourself. If you want to work as a solo performer, camming and clip sales are definitely for you. Also, it is a very good strategy to work simultaneously with multiple adult cams. This lets you broaden your list of followers and admirers.
Figure Out Your Investments
It would be an understatement to say that the biggest investments in any profession are time and money.  If you are planning to embark on a camming profession, be ready to spend money on the following items:
Lighting
Makeup Kit
Sex Toys
Appealing Clothes
Room Decorators
Internet Bandwidth
Webcam
Do not purchase cheap stuff. Beyond a shadow of doubt, cheap accessories come with zero warranty and guarantee. Remember, adult webcam business entails one time monetary investment. Always purchase a camera with very good resolution.
The next step is to identify the number of hours per week you are willing to commit. Many adult cams performers fail to remain consistent in this aspect. Your money earning prospects will come to a standstill if your working hours are not consistent. Many webcam performers are blinded by the misconception that it is easy to remain ad-hoc. It takes a great deal of will-power to rise above the all-pervasive lethargy and excel in adult entertainment industry.
Stay Fit
People have different fetishes. Some people have a fetish for young webcam models while some others have a fetish for married webcam performers. But data reveals an interesting aspect: Nearly 95% of people who have a fetish for adult cams are profoundly inclined to attractive and fit cam models. It is therefore recommended to stay fit. Remember, fitness is a medium to attain the modicum of attraction.
Adult Webcam Site: What it takes to start a Custom Porn Cam Site?
To set up an adult webcam site, you require a turnkey software such as xCams.  xCams is already the hot favorite of many adult webcam site performers as it comes with the following features:
Dedicated Dashboards: If you are a business owner or a model or an end user, you have access to a dedicated dashboard, gracefully customized as per your discretion.
Intuitive User Interface: The user interface is absolutely intuitive. The best thing about this interface is WYSIWYG – What You See Is What You Get
Adult Payment Gateways: To facilitate the spirited show of secure monetary transactions, xCams is integrated with two adult payment gateways: CCBill and Epoch. Other payment gateways are available as add-ons. As adult webcam sites come under the purview of 'risky' businesses, PayPal payment gateway is not supported.
Revenue Management Module: As a site administrator, you shall have all privileges to manage the revenue of models. You are at liberty to set your own commission system. However, it is suggested to negotiate and engage in free-wheeling conversations with models before sealing the commission payout system.
Monitor: Some audiences may induce fear and brood negativity. Some others may not oblige to your rules and regulations. As a business owner, you can block them based on three parameters: IP, state, and country. Apart from this, you can also monitor the chat logs of each and every adult webcam model.
Manage: xCams lets you manage, edit, and delete the profiles of webcam models. It goes without saying that xCams lets you manage videos and images as well.
Different Types of Shows: This feature is a boon to adult webcam model. Adult webcam model can engage in three different types of webcam shows One-on-one (Private), Group and Voyeur.
Support: All the technical issues will be solved by developers and product development team. This minimizes the incidence of rebounding of issues. Also, the support staff members are available round-the-clock. They are friendly and knowledgeable.
To learn more about the features of this amazing adult live cams script, head on to the website now.
Promote Your Content
Promote your adult content on adult forums. Also, join affiliate programs and drive traffic through affiliate marketing. We shall discuss more content promotion in upcoming blog posts.
We can help you climb the pantheons of glory in adult entertainment industry. If you have any doubts or concerns, feel free to drop a line or two in the comments section. Keep watching space for insights on how to promote your custom porn cam site. Subscribe to our newsletter to keep yourself abreast of adult cams. My best wishes are with you and your adult web cam site. Cheers!