-

23

mins read
The early porn industry was a Wild West of experiments. It went through a series of evolutions to take the current form where porn is now accessible with a click of a button on the internet. It was not always this big of a collective industry. The access to adult content was spread across several outlandish genres such as magazines, posters, video cassettes, and DVDs, etc.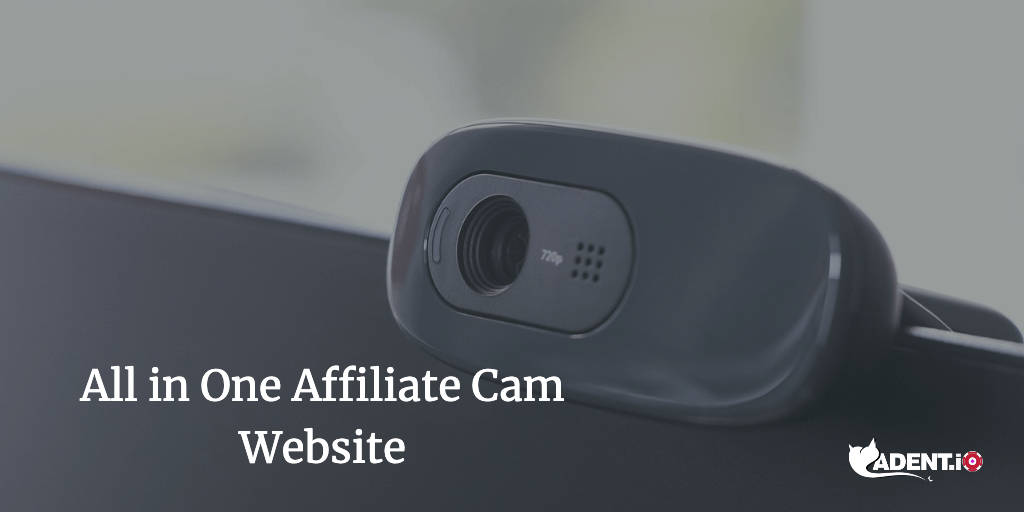 Today, porn is a multi-billion industry and has evolved into several sub-segments, some of them are completely different from the roots of traditional porn.
One such industry, which became prominent not long ago, is the adult webcam industry. A business model that depends on live webcam streaming for content and direct payments from viewers in the forms of memberships, paid chats, and tips for revenue.
It's a booming market; trendy enough that even traditional porn websites are investing heavily in it. We have seen webcam names like Chaturbate, LiveJasmin, BongaCams becoming as relevant as big-time porn giants like Pornhub, Brazzers, and Bangbros. We have seen even sophisticated business models emerging from the adult webcam fundamentals, such as:
MyFreeImplants (as a combination of crowdfunding and webcam streaming)

OnlyFans (as a combination of social media and webcam streaming)

ManyVids (as a combination of on-demand streaming and webcam streaming)

MyFreeCams (as a combination of

adult site affiliate program

and webcam streaming)
In short, the adult webcam industry is booming with demand and gradually becoming a new definition of the adult industry.
Do you want to make money from the adult industry?
Do you wish to start an adult industry business today?
Are you looking for the most profitable adult business ideas?
We have a highly profitable idea for you to set up a business model that wouldn't demand big-time investments, and yet would allow you to make big-time money in a comparatively easier way.
Start a Whitelabel adult webcam affiliate business
Want to capitalize on the adult content demands but don't have enough time, money, and resources to set up a webcam site from scratch, or to hire adult webcam models?
A whitelabel adult webcam affiliate business is the most appropriate adult business idea for you.
This business model can let you run a full-fledge adult website almost on autopilot. All it asks is a one-time setup, some easy groundwork, and it can sustain itself to generate passive income without breaking a sweat. Still, I would ask you to not just sit back and relax, as this business model is growing competitive day by day. The best approach would be to check on it every while or so.
What Is an Adult Webcam Affiliate Site?
An adult webcam affiliate site uses traffic (volume of its users) to generate income via adult affiliate marketing models. Rather than setting up an in-house webcam business with in-house webcam models, you go on to marketing for existing webcam sites in the market.
You would be generating traffic on your adult webcam affiliate site and be redirecting the users to the existing webcam sites (aka your affiliate partners). In return, the sites would pay you a percentage cut from whatever your redirected users spend on these websites, aka affiliate commission.
The great thing is, affiliate commission from a referred user continues to fall in your lap for a lifetime, as long as the user spends money on the referred webcam site.
What is an Adult Webcam Affiliate Network?
The entire cycle of referring the users to a webcam site and getting affiliate commission from it is a unit of a bigger game, which is managed by webcam affiliate networks. A single webcam network manages adult affiliate marketing for multiple sites.
You need not sign-up for affiliate partnerships with every webcam site. You just need to sign-up with a webcam adult affiliate network, which possesses multiple webcam sites in its network.
Let's say, one adult site affiliate program in-houses 10 webcam sites with collectively over 10,000 active webcam models. That means, by signing up on 5 webcam networks, you would have at least 50 webcam sites and 50,000 active webcam models on your adult webcam affiliate site.
These networks allow you to run a webcam site without hiring your in-house models. As per your partnership, you would be sourcing webcam models from the networks itself. You would be generating a substantial amount of passive income for life without any models of your own.
There are many webcam adult affiliate networks, where you can sign up. We will talk about them later in this article.
What is a Whitelabel Adult Webcam Affiliate Site?
That would be your special webcam site. You see, there are different ways to source webcam models from the webcam affiliate networks. Whitelabel sourcing is one of them, and probably the easiest of them.
In Whitelabel sourcing, you make money by redirecting your users to your affiliate partner websites/networks. With a Whitelabel webcam affiliate site business model, you can procure Whitelabel APIs from the webcam networks, and these APIs will offer you a way to pre-populate their webcam models on your website to attract users on it.
Users visiting your website will see these models on your website and click to watch their webcam shows. Upon clicking, they are re-directed immediately to the original webcam site, or after a small preview for a few seconds.
That's Whitelabel webcam adult affiliate marketing, where the mere task of your website is to generate traffic and redirect the same to the original webcam sites, which is tracked and managed by a Whitelabel API. There are other types of APIs too, which do not redirect but uses another way to generate affiliate commissions. We will talk about them in some other post.
For now, let's understand how to build a Whitelabel adult webcam affiliate site in significantly lesser investments and generate passive income with it.
xShows Lite – The All-in-one Whitelabel Cam Builder
xShows Lite is a turnkey webcam script, which you can use to get not just a ready-made Whitelabel adult webcam site but also multiple Whitelabel APIs from multiple webcam networks/sites integrated out of the box in it.
It's a one-stop solution to all your needs for building, launching, and managing a full-fledged webcam affiliate site. With xShows Lite you get a fully controllable and customizable webcam affiliate site with over 20,000+ models from top webcam sites and networks like Chaturbate, Bongacams, xlovecams, and Stripchat.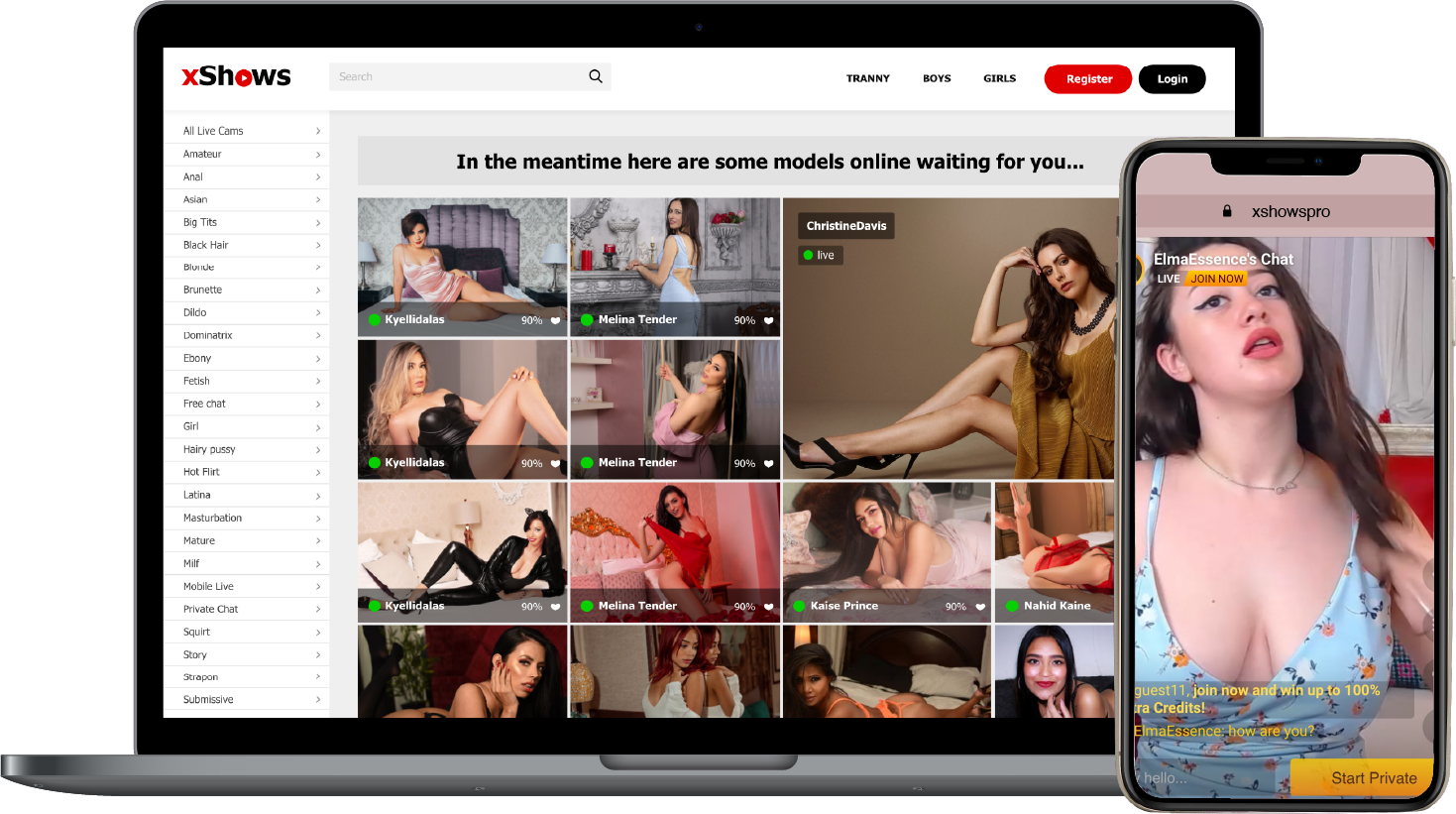 Forget about the hassles of hiring and managing in-house models, focus simply on building traffic on your website, and make lifetime passive revenue by redirecting your traffic to other webcam sites/networks.
To offer the best value propositions, xShows Lite comes with:
100% open source-code access

Pre-populated massive model database

Fully customizable and re-brandable interface

Multiple monetization channels and promo tools

Free installation service from the actual developers

Lifetime access without any recurring fee

Full software warranty and upgrades

Free domain registration

Freedom to self-hosting and

Up to 75% OFF on VPS hosting
All your needs are available right at a single space on Adent.io.
Best Affiliate Cam Programs in the Market
There are tons of free adult affiliate programs to make money from. Here is a list of best webcam affiliate programs from top websites and networks in the market:
Chaturbate Affiliate Program
Chaturbate is one of the biggest adult webcam sites, and it offers one of the best adult site affiliate programs in the market. It might not have multiple webcam sites in its network, but the one grand website of Chaturbate is definitely enough for all your needs.
The Chaturbate program review boasts of the offers such as 20% revenue sharing, $1 pay per free joining, $50 per model, and 5% webmaster referral cuts. You can get your payouts from Chaturbate using all popular payment options such as Check, Direct Deposit, Wire, Paxum, ePayments, and Bitcoin, etc. You will find tons of marketing tools to use on your websites such as live streaming iframes with or without chatbox and readymade banners, too.
StripChat Affiliate Program
StripChat's affiliate program is very similar to that of Chaturbate cam affiliates. Like Chaturbate, it too has a single massive website in its network, enough for all your needs. The database might not be as big as massive cam networks, but it has a decent catalog of lots of webcam models in female solo, male solo, couples, amateur, affiliate marketing chat rooms categories.
The program offers 20% revenue sharing with $25 – $75 per model, and 5% webmaster referral cuts. It uses all the popular payout options ranging from Wire payments to Paxum, ePayments, Bitcoin, Bitcoin Cash, and Ethereum. The platform offers you readymade marketing tools such as live streaming banners and cam models thumbnails.
Bongacams Affiliate Program
BongaCams is the biggest webcam site and its affiliate program, Bonga Cash, is one of the biggest in the industry. The website is full of webcam models from all categories and offers tons of niches for everyone. The only con of the network is its affiliate commissions differ from region to region. If you want to make big cash, you better focus on generating big traffic from the specific regions. With their simple to use Whitelabel API, you can make some great cash with proper strategies.
The Bongacams affiliate program in its various categories offers 15% to 25% revenue sharing, $0.007 – $4.5 Pay Per FREE joining, and 5% webmaster referral cuts. It supports payouts using popular options such as Paxum, Webmoney, ePayService, Bitcoin, Bitcoin Cash, Ripple, Ethereum, and Litecoin.
LiveJasmin AWEmpire Network
LiveJasmin is one of the biggest webcam sites on the internet, but it's webcam network Adult Webmaster Empire is even more massive. The network comprises over 10 webcam sites like LiveJasmin, Camera Boys, Jasmin, Mytrannycams, etc. However, the biggest pro of AW Empire is its massive revenue sharing.
You get a 35%-45% revenue share and up to $150 – $300 per sign up. You can get your payout using options such as Check, Bank Transfer, Paxum, and ePayService. For marketing, you get access to both Whitelabel and Redlabel APIs to use as per your business model.
Streamate Affiliate Program
Streamate affiliate is one of the best webcam affiliate networks in terms of revenue sharing and payouts. With 3 big webcam sites in the network, your affiliate webcam site can have over 2000+ models active at any given point in time. Besides, the websites in the network are multilingual, making it possible to generate traffic from multiple regions at a time.
You get up to 30% share of revenue, $40 pay per FREE signup, and 1%-10% webmaster referral cuts. You can cash out your payments using Check or Payoneer.
Flirt4Free Affiliate
Flirt4free offers one of the best webcam affiliate programs with massive marketing tools and multiple revenue streams. The biggest pro of Flirt4free is its Whitelabel API that makes everything so smooth. If you are looking for a high performing webcam network with the potential to make easy big bucks, the Flirt4free affiliate program is the right place.
The program offers 20%-30% revenue share, $50 pay per signup and $0.20-$2 pay per lead benefits. You can receive your payouts using options such as Check, Paxum, Wire, and Firstchoice pay. As per marketing tools are concerned, you have Whitelabel API, live streaming Ads, Iframe Ads, Mobile Ads, landing pages, IM pop-ups, and many more.
Cams.com Affiliate Program
Looking for a majorly popular free adult affiliate programs with the best revenue streams, look no further than cams cam affiliate. Cam.com in the list of your affiliate networks would only be profitable in the long run. The site host tons of niche cam show based on straight, lesbian, gay, tranny, and fetishes.
With 35% sale revenue, $130 per premium sign up, and 10% webmaster's revenue, you can enjoy a maximum earning potential without any hassle. The program supports weekly payouts using all major options.
Apart from these networks, you can sign up for many other programs such as CamSoda affiliate, Pussycash affiliate, Crack Revenue, SNR Cash affiliate, and XLoveCam Cash affiliate programs as per your niche.
How to Drive Traffic to Your Webcam Affiliate Site?
Now that you have a ready-made webcam affiliate site, ready-made APIs in it, and a list of other major affiliate programs in the market, it's time to drive traffic to it. There are tons of ways to attract users to your webcam site.
Most of the time, the affiliate partners themselves will offer you some marketing tools. However, you need to work out the following four phases before you can use those tools. The following methods will help you to generate early traffic to your webcam affiliate site:
Method 1 – Google Search Ads (Limited to certain countries)
It's a known fact that Google does not allow Ads for Porn websites, but it actually allows search Ads for webcam sites in certain regions.
Use the opportunity and start running Google search Ads for your webcam site in the targeted and allowed regions.
Method 2 – Using Adult Paid Networks to Drive Traffic
The major part of building traffic for your webcam site is through Adult Paid Ad campaigns. You can use Adult Ad networks for driving traffic. For example, Traffic Junky and Juicy Ads. These ad networks allow you to run paid ad campaigns with different Ad formats to pull the traffic to your website from every possible source.
You can sign up on adult Ad networks and load money as per your budget, say $100. They will assign you an account manager who will play a vital role in deciding certain metrics. For example, if a huge target audience for your niche is in Asia, your account manager can give you a portfolio of the websites that perform well in the Asian region, and you can pick websites from the list and know about the required budget.
Running paid ads is a tricky job. Especially when your entire revenue depends on traffic, you can't afford to lose your money running the wrong kind of Ads campaigns. You need to be extra critical about your methods, types of Ads, budget, placement of Ads, and Ad-rotations to make the best of this method.
If you are new to adult paid Ads, I suggest you use our "Adult Paid Ads Services". If you want to learn the best tactics to run adult paid Ads and increase your ROI, you can always avail of this service. We have designed this course for beginners like you. A course prepared by our expert webmasters will come handy, and you can master the skills of running paid Ads in no time.
Method 3 – Using Social Media Platforms
Building the traffic for Adult webcam sites through social channels is not the same as mainstream sites. The social strategies that work for mainstream websites do not always work for webcam sites or any other kind of adult website.
You cannot run paid Ads or promote adult sites on mainstream Social channels. The social media channels for an adult website are very few, but they are extremely fertile if you know the way around them. For example, look if your selected niche has:
Specific micro-groups or a Subreddit

Specific hashtags on Twitter or Instagram

Some sort of Adult forums where people talk about it
These channels can help you in bringing social traffic to your adult website. Besides, you can utilize the full potential of Twitter and Instagram by marketing indirectly without using any explicit content. While Twitter is a bit lenient about adult content with some regulations, Instagram is less tolerant. So, plan your posts accordingly.
Method 4 – SEO
Once you have figured out your niche and acquired model data from relevant cam networks using different sourcing methods, you need to make sure that your overall website is properly optimized. For that, you need to complete three basic tasks:
Keyword Research for your niche

On-page SEO to fix errors

Set up basic SEO tools
Keyword Research:

You need to find out a list of keywords revolving around your niche. Let's assume that you chose your niche as "couples". Now, you need to categorize three major types of keywords revolving around the "couples" niche:
Primary Keywords

Secondary keywords

Long-tail Keywords
Primary Keyword: If possible, use it in your domain name. In case you cannot find a domain name with your primary keyword, you can prefix or suffix certain relevant keywords to your micro-niche. For example, couplecam.com, ebonycouplecam.com, coupleoncams.com, and so on.
Secondary keywords: Find out at least 10 secondary keywords revolving around your primary keyword. The secondary keywords can also go with your "Categories" on your webcam site. For example, couple foot fetish, ebony couples, Asian couples, etc.
Long-tail Keywords: You can explore 10-15 long-tail keywords for each secondary keyword. Let's say, you have figured out 15 secondary keywords, then you would have 150 long-tail keywords. These third-level keywords can go in your webcam show titles, inside Meta descriptions, and other on-page texts.
On-page SEO:

Once you complete the keyword optimizations, you need to focus on your on-page SEO. However, be advised that as of now, we are not using on-page SEO to improve the ranking or pull organic traffic. There is no way a newly built micro-niche site will start pulling organic traffic from Google overnight.
Instead, we are using on-page SEO to make your website easily accessible to the search providers, and ensure that there are no search errors. You need to make sure that your on-page SEO is complete, you have configured the robot.txt file, and all your pages are set as per SEO best practices so that the search crawlers find your site without any errors.
Set up basic SEO tools:

To track if your SEO optimizations are working properly, you need to set up at least two basic SEO tools:
Google Webmaster

Google Analytics
Set up Google Webmaster and Google Analytics on your website. you can refer to Google's official help documents for it. Besides, you can also rely on a few premium SEO and keyword research tools to get better tracking capabilities and comprehensible analytics about the SEO of your website. To name a few, you can use any one of the following-
SEMrush

:

Digital marketing and competition research tool
Ahrefs:

Keyword research tool

Moz

:

Overall SEO tool for keywords research and SEO analytics
Ubersuggest

:

A freemium SEO and digital marketing tool
Note:
The integration of SEO tools is not rocket science. You just need to set up your account, and you will get a code snippet, which you need to paste in your website's source code to integrate. You will get ample help documents from the internet and the tool providers itself.
Besides, if you find SEO and Keyword research complicated and time-consuming, you can always use our adult 'On-page SEO Service' and adult "Keyword Research Service". We have a big team of experienced webmasters who can take care of both the responsibilities for you. They can fix your on-page SEO and also suggest the best keywords to focus on, as per the latest trends.
Conclusion
We hope this post was able to deliver all the necessary information you were looking to setting up a profitable adult webcam business. Starting an adult webcam site is not rocket science. You just have to know the correct ways around your idea. With the right idea, right solutions, and proper guidance, anybody can own a successful adult site business. Feel free to contact us for any kind assistance in your venture.