-

3

mins read
If you're someone who has been looking out for ways to get a constant source of passive income, then you've come to the right place. I'm sure you would have definitely heard about one of the leading camming sites in the world, i.e., Chaturbate. If you haven't, then let me tell you a bit about the camming site.
Chaturbate was launched in 2011, and since then, it has become one of the most popular camming sites where thousands of broadcasters from around the world do adult cam shows and make money. With over 630k followers on Twitter and 4 million plus unique visitors every month, Chaturbate is a rewarding camming site for broadcasters. At any given point in the day, you can find more than 450 models online on Chaturbate ready to perform for you. All of this makes Chaturbate a front-runner in the camming business making many people wanting to own a webcam site like Chaturbate.
What is Chaturbate Affiliate Program?
Chaturbate isn't great only for the broadcasters, but it provides tremendous earning opportunities for webmasters, too, through its affiliate program. Chaturbate affiliate program is one of the most rewarding and converting cam site affiliate programs out there in the market. 
Affiliates associated with Chaturbate have made millions of dollars over the years, and that's the reason why Chaturbate has been nominated and awarded multiple times in the porn industry. Chaturbate affiliate program is highly recommended for webmasters who own an adult webcam site.
But if you don't own a cam site, then don't worry, as you can use the Chaturbate Whitelabel to build your own cam site. Chaturbate takes care of all the technical parts of the Whitelabel cam site, and the affiliates just have to get traffic to the Chaturbate Whitelabel site. Any spending done on the Chaturbate Whitelabel site earns the affiliates a 20% Chaturbate revenue share.
10 best adult webcam affiliate programs
Available Chaturbate Ad Models
The Chaturbate affiliate program provides multiple earning options for webmasters to make a good amount of passive income. With a wide range of promotional tools and multiple programs to promote, the Chaturbate affiliate program is your best bet to make $1000 in passive income. Let's take a look at the Chaturbate ad models.
RevShare
Chaturbate gives a massive 20% revenue share on all the traffic that you refer to their site. The Chaturbate revenue share is a great way to earn a recurring passive income, and the cherry on the top is that it is for a lifetime which means once you set up your cam site and implement the Chaturbate affiliate program to your site, you can sit back and enjoy the 20% revshare for life.
So whenever any member who was referred by your affiliate link spends any money on Chaturbate by buying tokens or purchasing packages, you get a share of the revenue. The Chaturbate revenue share program is one of the most lucrative and generous affiliate programs available out there.
Pay-per-Lead
Another great program of the Chaturbate affiliate program, affiliates receive $1 for each free sign-up done on the Chaturbate website. Users who come to the Chaturbate website through an affiliate link are usually curious and end up doing the free sign-up to explore the site making this program a hit amongst the webmasters. Chaturbate gives a commission of $1 for Tier 1 countries, $0.10 for Tier 2 countries, and $0.01 for Tier 3 countries signups.
Model Referral
As a webmaster, you can refer new cam models to Chaturbate and earn a commission for that too. For every cam model who joins Chaturbate through your affiliate link and makes $25 or more on the cam site, you get a $50 commission.
Best adult webcam sites for cam girls
Webmaster Referral
Webmasters can refer other webmasters to the Chaturbate affiliate program and earn recurring passive income from that too. For every webmaster that you refer to Chaturbate, you get a 5% revshare of their earnings for life.
Chaturbate promo tools
To help with driving traffic to your affiliated cam site or your Chaturbate Whitelabel cam site, Chaturbate provides a range of promo materials and tools to increase traffic. Here are some of the tools that Chaturbate offers.
API

Static banners

Animated banners

Embed chatrooms

Pop-under

Text ads

Instant messaging

RSS feed

Direct model linking
Why join the Chaturbate Affiliate Program?
If you're someone who has been looking for ways to make $1000 or above as passive income without doing much, then the Chaturbate affiliate program is the right choice for you. With no criteria on who can join the program, no complications on the sign-up for programs, and the ease of making money through the program, the Chaturbate affiliate program stands as one of the best, if not the best, in the adult industry.
Once webmasters put in the initial effort to set up the program on their cam site, they can relax and, with time, can easily make $1000 or even more as passive income from the Chaturbate affiliate program. As Chaturbate pays its affiliates twice a month, there are no delays in swelling up your passive income over the years.
Conclusion
Everyone knows that Chaturbate is a great platform for cam models to make money by doing adult webcamming. What many don't know is that Chaturbate also provides a great program for affiliates and webmasters to make easy passive income by bringing traffic.
You can either go for Chaturbate Whitelabel site or can build your own cam site using a robust solution like xShows. It is easy, profitable, and needs next to nothing in terms of investment. Go grab your chance and make some extra money today.
Hi
Start Growing Your Dream Business
with Us!
Start a Conversation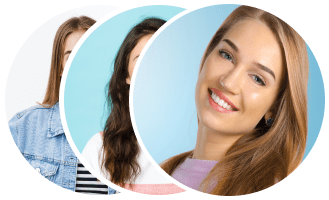 Our usual reply time
A few minutes
Send us a message