-

9

mins read
You have decided to leap in the adult industry by taking a rewarding career in webcam modeling. It's a wise decision per-se. You have a plethora of choices at your disposal before you make your first appearance on a live cam, and trust me they are game-changers, especially if you are an adult model or webcam site owner.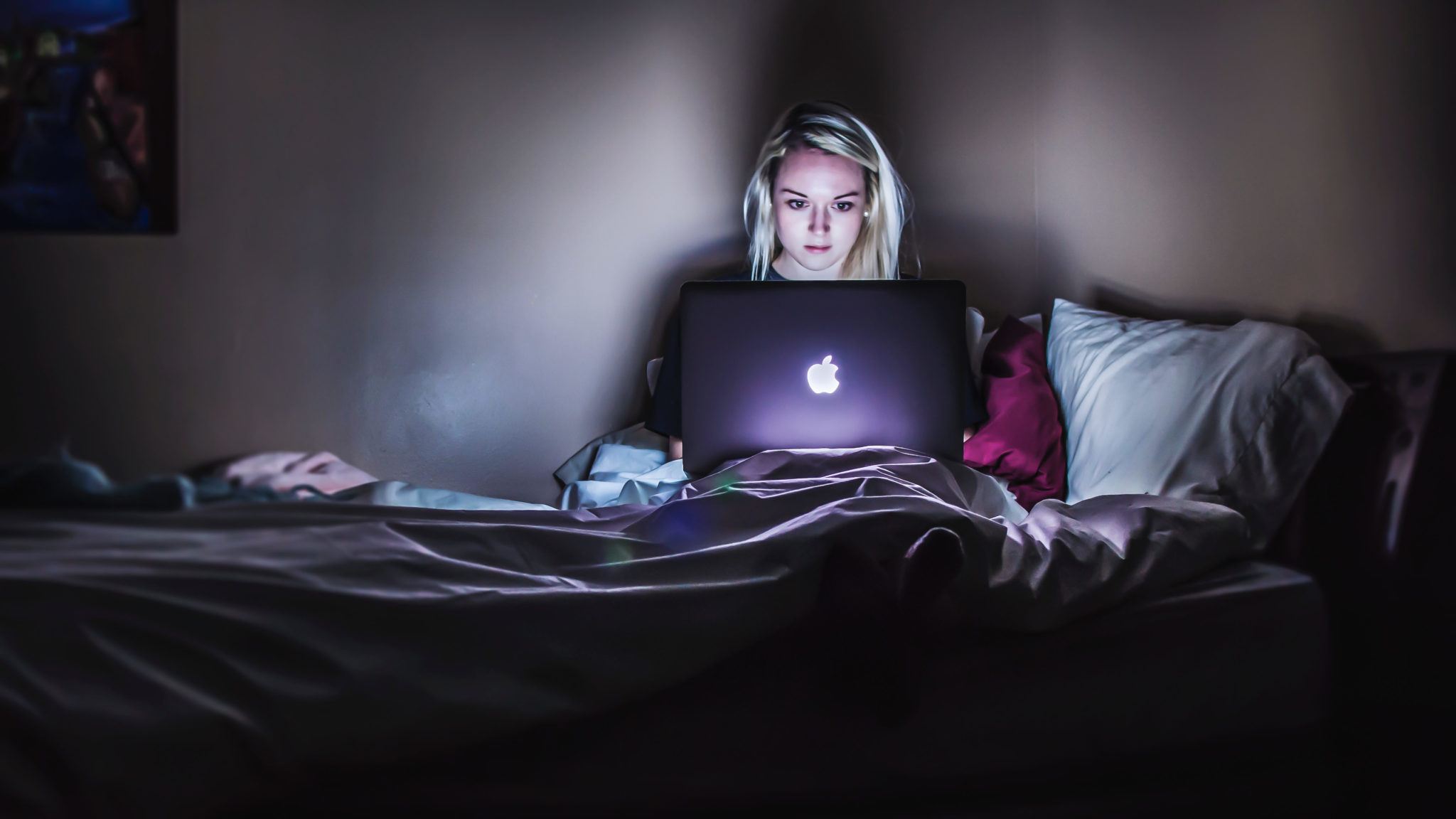 The webcam modeling industry was not born overnight. It is a result of evolution in the web-tech, internet, and video streaming technologies over the years. However, this evolution did not stop here, as several adult industry tools are still playing their roles in making the webcam-modeling even more lucrative for enthusiasts. 
Take the process of webcam site development for instance. A few years ago, you would invest a fortune to develop a webcam site from scratch, but today, entrepreneurs are using turnkey adult webcam script to build even better webcam sites on the go without any loads on investment.
However, if you are an adult model or an adult entrepreneur in 2020, the biggest pain is not developing your webcam site but the user experience after the development. Once your website is up and running, it must ensure a seamless user-experience to not just the viewers but also the webcam models of the site. Having failed to do so, the harsh competition would cause you to lose your models first, and then the users.
Beat the heat with innovative adult industry tools 
In this article, we are going to enlist three underrated adult industry tools that a webcam model or an adult site owner can deploy today to make their websites cutting-edge and superior in terms of user-experience of all kinds of users:
YNOT Market: Emailer marketing automation for the adult industry
YNOT is an email marketing automation tool designed specifically for the complex requirements of the adult industry. YNOT Mail takes you a step ahead of the traditional email marketing and equips adult businesses with unparalleled abilities, exclusive to the adult industry. Whether you run a webcam modeling site, a porn tube site, pay-site, model agency, adult affiliate site, or a production studio, YNOT can launch micro-personalized drip campaigns superior from any traditional email-marketing tool in the market.
Special Features to Note:
24X7 Customer Support

Dedicated Dashboard

Automated Drip Campaigns

User Segmentation

Native Mobile Apps

Native Desktop Apps

Encrypted Channels

Comprehensive Reports

Data-Append

Lead Scoring

Wiki Builder

Integrated CRM

Integrated CCBill Payment

Social Media Integration

Email Scheduling

Event Calendar

Landing Page Builder
The best USP of this tool is its micro-level automation that allows marketers to create micro-personalized email campaigns in a fully automated environment. A series of if/then statements create an automated timeline of events capable of making the best judgments based on specific conditions and responses. Despite this, the tool manages to avoid spamming the users by adding delay statements in the automation pipeline.
A marketer can create different email lists or groups and move the users between them. The user segmentation with customizable groups ensures that only relevant information is fed to a user based on interests and value. To make the lists even meaningful, YNOT uses automatic data-append. It appends additional information of a user such as geolocation and IP address in addition to the data provided by the user itself while subscribing to the newsletters. If you have been looking for an adult email-marketing tool, YNOT is the answer to all your questions.
Pricing Details:
There are three major plans priced $199, $299, $449 respectively. The custom plans may be discovered by contacting their team. Following is a screenshot from the official website for more details: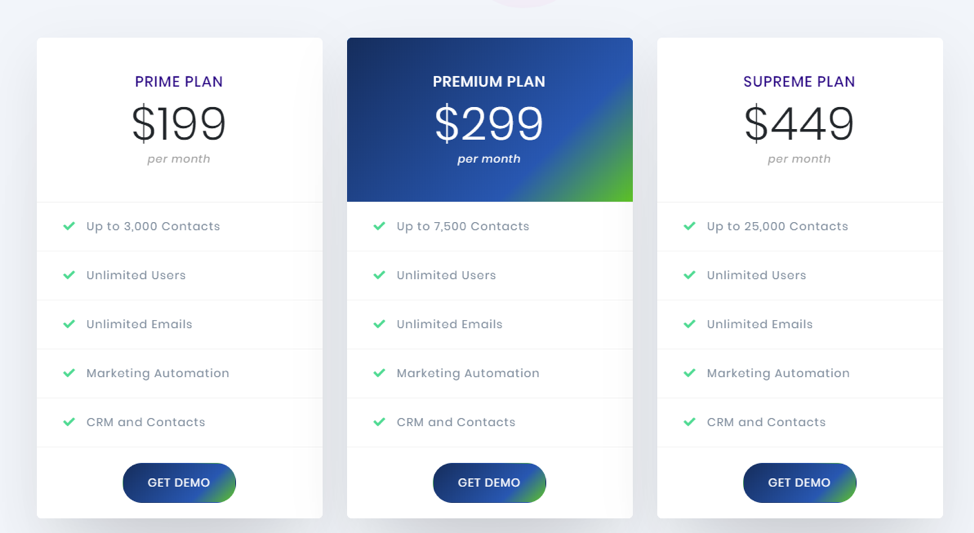 Pivo: Cameraman for Solo Performers
Pivo is a camera operation tool for solo performers. It enhanced the user-experience of both the viewers and the models to a completely new level. The tripod attachment automates camera movements and video stabilization just like a real cameraperson. You can set its motion tracking system to track a specific part of a scene and control the camera movements automatically to never lose a frame.
The best part is you can place this little pod on a flat surface either if you don't use a tripod stand. You can control the pod with a mobile app or can also operate your DSLR camera using an included remote. The tool works equally well with your mobile phone camera. In fact, hundreds of amateur content creators from various sites like OnlyFans, ManyVids, and AVN Stars are already using their mobile phone with this tool to produce professional-grade content.
Highlighting features of Pivo:
Toggle tracking: Toggle between automatic motion tracking and fixed/manual capture features
Panorama:Take panorama shots  with the stabilized camera panning
Live Streaming:Works with Restream, YouTube Live, Facebook Live, Twitch, Twitter Live and more
Many Me:Create a single panoramic shot with multiple targets and poses
Flash: Fun with innovative transition scenes
Double Take:A video transition feature that makes it look like you went away then came back to the original scene in the same frame
Versus:Multiple video shots with quick transitions.
50/50:Combine a still image with a video scene to overlap both into one frame
Time Lapse:Take a 360-degree time-lapse shots
As a solo cam model, you can use Pivo to track your motion and be even innovative with your live streams. Instead of streaming from a fixed angle, you can use the pod to pan through the live scenes from multiple positions. Whether you want to take innovative stills, video clips, or stream live, Pivo is a perfect cameraman for solo performers in all segments, including the adult industry.
Pricing Details:
As of now, the pod is available on the official website for $159. In discount seasons, you can purchase it at a much lesser price up to $109.
SPLTstream:  Cam Splitting Software for webcam modeling
Besides being cam splitting software, SPLTstream is an overall live streaming management solution for adult webcam sites. It integrates with Lovense toys conducts tipping games, manage live chat and users, and much more. Although the tool is currently in the beta phase it has already secured a good name among the webcam models for its unique selling point. Currently, SPLTstream is compatible with major camming sites like Chaturbate, BongaCams, CAM4, and CamSoda.
Major features of SPLTstream:
Lovense Toy Integration:Works with Lovense sex toys
Live Chat Integration:Manage live chats for multiple sites from a single streaming window
Private Chat:Accept and manage private one-to-one messages during your live streams
Manage Users: Mute, suspend, or block users by yourself or create moderators to do so
Private Stream:Conduct one-to-one private live streams with your clients
Detailed Analytics:Track earnings and revenue from all sites in detail from a central dashboard
Tipping Games: Integrate different tipping games to engage the live users and encourage more tips
In short, SPLTstream is a live stream management software that you can use to not only go live on multiple sites at once but also to manage all the streams a once from a central location. It works seamlessly with webcam sites and allows cam models to stream directly without using any additional tool, camera or stream management software. 
Pricing Details:
Currently, the tool is in beta phase. If you stream on any of the four mentioned sites, you can sign up for the beta program and download the tool on your PC from its official site.