-

7

mins read
Sexting
Lingo in adult entertainment industry is unbelievably extra-ordinary. The new word in the lexicon of adult entertainment industry is Sexting. This term evolved in the 21st century. Quite clearly, it is a portmanteau of the two terms: sex and texting.  The word 'Sext' rhymes with the word 'text'. It resonates with the activity of adult sex chat. Sexting is essentially exchange of sexually explicit images and messages between two or more romantic partners. Sexting has come a long way in re-shaping and re-molding the adult website business. Just like texting, sexting requires mobile phones. And yes, in 2012, Marrian Webster's Collegiate dictionary listed sexting for the first time.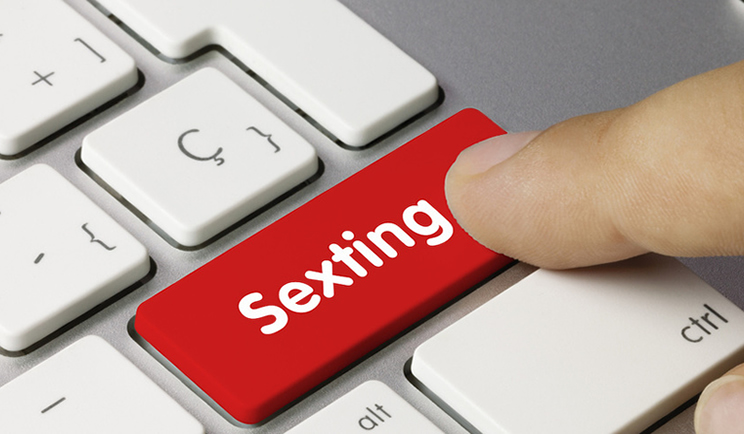 SextPanther
SextPanther is an adult website that allows porn actresses to exchange text and nude images with premium subscribers. Models are paid generally twice a month. I know quite a couple a few adult actresses who make decent money by just sexting. To avail the services of this sexting website, you have to choose a username, provide your email-id and create a password. Read the terms and conditions, check the T&C box and click on the Call-to-Action button Join For Free. Getting started is really easy. To create an account, you need not have any credit card. Once you create an account in this sexting site, you will receive $5.00 in free credits. There is a separate SextPanther site that lists all the male models.
I have been in this adult entertainment industry for the past 12 years. I have interacted with over 1000 models during this period. I have worked closely with various porn production studios. I can easily infer if an adult site is legit. Trust me, SextPanther is a legitimate venture. I have spoken to the customer service team of SextPanther. The team is cordial and patient. They listen to your concerns and respond to your emails without much delay.
Modus Operandi
The process of functioning of this site is fairly simple. Once you create an account, you have to choose a model. SextPanther lists all the available models. Models can be both amateurs and professional porn stars.  Once you click on the profile picture of a model, you will be redirected to her profile. Choose your favorite model. Purchase her number from the model's profile page. This offer never expires and moreover, it is a one-time fee. Once you get the number, add the number to your list of contacts and engage in sexting.
Revenue Model of SextPanther
Credits shall be deducted from the account of the user whenever he does anyone or all of the following:
User sends a text message to a model

User sends a picture to a model

User calls a model

User gives a tip to a model

User opens a picture sent by a model
There are separate pricing plans for both Amateurs and porn stars. Visit the website here to know more about the pricing plans.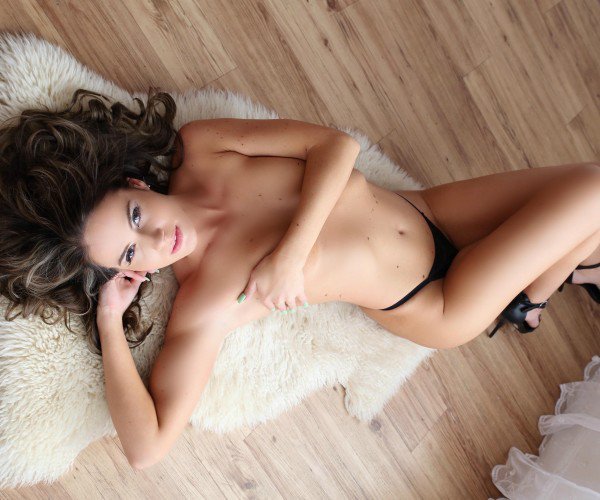 Model Referral marketing program is another important mechanism by which models can earn money. Whenever you refer a model to SextPanther and if the referred model earns her first $100, you make $100. A model should entice as many guys as possible.  A model earns money every time she sends a text/picture message to the guy and not vice versa.
Privacy
SextPanther respects the privacy of its models. Models do not use their personal cell phone numbers. As a matter of fact, SextPanther assigns new numbers to the models. Models are at liberty to pick the area code of their interest. Models can thus do away with the fears of their numbers being tracked. There is no necessity of downloading any app. All the calls and texts shall be routed directly to your cell phone. Whenever a new user purchases a model's number, that particular model shall be notified by text.
Choice of Services
As a model, you need not offer all the services listed on the website. If you are interested in phone calls, just do phone calls. If you are interested in sharing nude pictures, you can set your rates and continue what interests you. You can turn on texts and notifications. You can switch off the phone calls feature and play with the settings.
Promotion of Other Sites
Models can promote other adult entertainment sites and blogs as long as the content is not related to sexting. Models can sell all their private one-to-one Skype sessions, pics, videos etc., on SextPanther. It is important to lure customers to tip you the amount you intend to charge. A few clients will be utterly desperate. Leverage their good will. Make them submissive. Make a video, upload it to MediaFire and send the download link to your submissive customers.
Social Media
In this digital age, one wonders why any model could ignore social media platforms. Models should have a Tumblr blog, Twitter account and a website of their own. In all such social media avenues, they should promote their SextPanther profile link. This helps them to refer new models and customers.
Bottom Line
Adult website business is evolving every day. If you desire to start your own sexting site like SexPanther, contact Adent.io here. Adent.io provides the best adult business software services. The company has earned a sterling reputation in adult turnkey business. Their porn tube scripts are really robust, rich in features and completely cost effective. If you have any concerns or queries, drop a line or two in the comments section. I shall reply in a day or two. Do not hesitate to approach the support team of Adent.io. The support staff is incredibly knowledgeable and immensely helpful. My best wishes are with you and your adult website business. Cheers!
Join our FREE VIP Facebook Group to know more money making ways from adult sites.