-

12

mins read
Before the COVID-19 outbreak, Jean, 28, was working as a waitress at a coffee shop, and as a stripper at night. She was saving up to start her own coffee shop. Then the COVID-19 lockdown was announced on March 11 and both of her workplaces were closed. Running low on options, she decided to dedicate full-time now to her OnlyFans account.
Yes, Jean had a creator account on OnlyFans, but she wasn't into it full time. She created her profile 5 months before the lockdown. She had posted a few videos, but her last post was made a month ago.
How much has she made from her OnlyFans yet?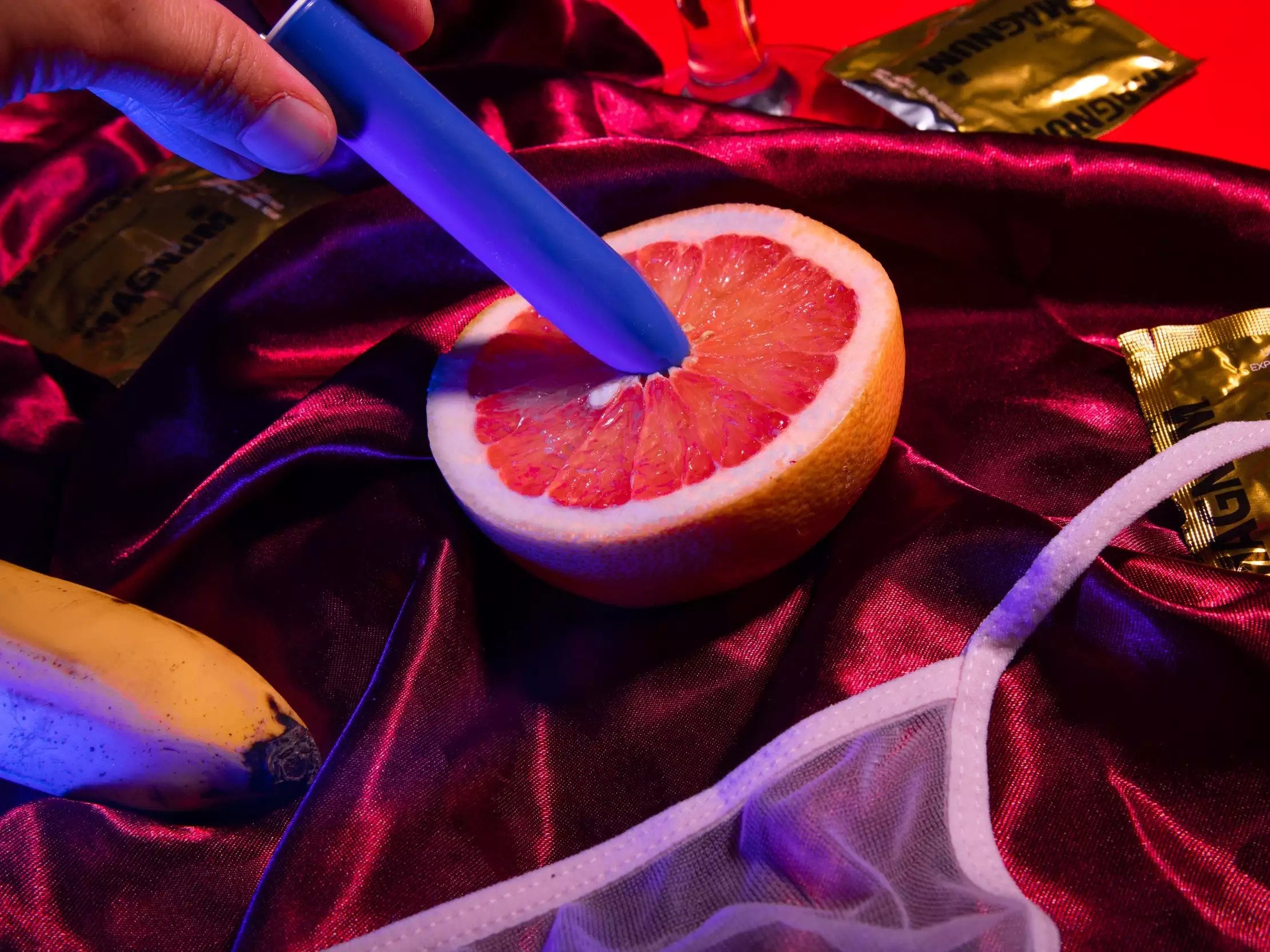 Nothing significant. She got two subscribers the next day she posted her first video, but soon they unsubscribed as she did not post any videos for the next 20 days.
After the platform went into the news for generating 200,000 unique traffic a day, Jean and many others who have lost their livelihood to the pandemic turned to OnlyFans for making some money in the lockdown. Interestingly, over 450,000 new creator accounts were created on the OnlyFans during this period.
OnlyFans -The 'Uber of the adult entertainment industry'
OnlyFans is a subscription site where content creators can sell uncensored erotic content to their fans. Fans pay a subscription fee to follow a creator and browse their respective content feed, which constitutes exclusive videos and photos. Only the subscribers can view these videos and photos, and they need to subscribe to each creator individually.
The creators can decide their subscription fee, and they can also upload some exclusive videos and photos under the pay-per-view (PPV) model. Based on the number of subscriptions and total sales made combined, the website makes periodic pay-outs to the creators after deducting a 20% fee.
For the creators, it's totally different from working for a mainstream porn studio:
OnlyFans gives them their entire earning after deducting a small fee, while studios pay a one-time fee for a scene and reuse the content to make as much profit for themselves. Similar sites like

IsMyGirl even promise 100%

of the earnings to the creators in special cases.

OnlyFans gives complete control over how much one can charge and how one wants to perform in the videos, whereas the studios control every aspect of a porn scene.
OnlyFans could be the answer to piracy in the adult industry
It's easier to get free erotic content via torrent, but platforms like OnlyFans have grown on viewers due to the exclusivity of the content and experience they offer. A 75% increase in the total numbers of monthly sign-ups is a clear indicator of the same. Yet another similar website, IsMyGirl also experienced positive growth in this hype; it reported a 50% increase in the total number of models signing up on their platform.
Perhaps, it's the authenticity of the non-professionals and love for amateur porn that attracts people to these websites. When studios had to shut down their work in the lockdown, even professional performers turned towards OnlyFans to make up for the lost work opportunities. Besides, the platform came out as a boon to the sex workers; they had no other alternative to make money during the lockdown.
OnlyFans shows the other side of a professional where she can connect with the viewers and expect long-lasting loyalty from the fan base. Experts believe that more and more people are now willing to pay for authentic erotica, and platforms like OnlyFans have restructured the porn industry for this in a good way. OnlyFans alone paid out more than $2 Billion to its creators in 2020.
OnlyFans is more than just a side-hustle
Jean understood the potentials of OnlyFans after she was not left with any other option during the lockdown. She managed to make some decent earnings as soon as she began focussing on her account after she lost her jobs. However, many other creators have been killing on OnlyFans and other similar platforms during this period.
The scale of measuring success on these platforms is relative though. For some, consistent tips from a few loyal subscribers, who renew their membership month to month, are enough to earn a stable income. Whereas, some creators moved to the next level. After receiving a great response from their OnlyFans, they launched their personal fan membership sites.
Sophia was a full-time sex worker whose business depended on seeing her clients in person. However, the pandemic eliminated all her possibilities to earn anymore via her regular line of work. She joined OnlyFans to make some respectable earnings that would help her cope through the lockdown. Now, with over 540 subscribers and 1500 likes on her OnlyFans, she makes more than expected.
She no more intends on getting back to her old job, even after the restrictions phase away. She too is planning to come up with her personal fan membership site and bring all her OnlyFans subscribers to it. She also aims at marketing her new website to her 23K Twitter followers. However, she also reveals her intentions to not part with OnlyFans after she launches her website. She wants to use her OnlyFans as a marketing channel, and perhaps as an add-on revenue channel since it is a hotspot of potential subscribers for her personal website.
Can anyone build a personal fansite?
Yes, and no.
Sophia already had a decent base of followers on TikTok, Snapchat, Instagram, and Twitter before joining OnlyFans. She marketed her OnlyFans to her social media followers, but even that was not very easy. She sent private messages to her followers telling them about her new profile.
Apart from this, she wasn't creating any random videos. She marketed herself as an online stripper and produced stripping themed videos: lap dances, pole dances, twerks, etc. She would post teasers and previews of her videos on social media, which brought almost all of her early subscribers.
So, if you don't already have decent followership as a social media influencer, as a porn performer, as a model on a popular webcam site, or amateur clip sites, it's going to be tough getting people to buy memberships to your personal website.
If you fall under any of these categories, creating a personal model website like Sophia's could be a great way to devise some long term goals.
Great scope for more sites like OnlyFans
If you are impressed by the recent growth of the sites like OnlyFans, IsMyGirl, and Sophia's, but don't have enough followers to start a personal fan membership site, there is yet another way to claim your share from this multi-billion-dollar industry.
You can build a website like OnlyFans, and make money using the same business model that OnlyFans, ManyVids, IsMyGirl, and other similar sites use.
You know that OnlyFans makes money from the commission it cuts from the earnings of its creators. The same goes for IsMyGirl and all other sites like them. You can devise a similar business model, and come up with your own version of OnlyFans. You can pick up a few categories and form a niche that targets specific people. For example, LGBTQ, online stripping, cosplay, role-play, amateur, gaming, and many more.
How to build a site like OnlyFans without coding knowledge?
Before we get into the technicality of how to build a site like OnlyFans, you must understand its business model thoroughly. We already know about the 20% commission it takes on the creators' earnings, but how do the creators earn in the first place?
The website users four main revenue channels:
Creator Subscriptions

:

Users purchase membership subscriptions of each model they want to follow. Subscribers get access to the content feed (like a timeline) of a model they follow. Models can decide their membership fee.

Pay-per-view posts

:

Some models do not post everything in their content feed. Instead, they put some exclusive videos and photos (mostly nudes) to be accessed only as pay-per-view. The model can decide the rates of each of their PPV content.

Private messages

:

Subscribers can send direct messages to the creators after paying a per-message fee. Models can decide the amount of that, too.

Tips

:

Subscribers can also send tip money to the creators.
Now that you know the revenue streams and the business model, it would be easier to find a solution for building your OnlyFans-like website. Luckily, we have a solution ready-made for you.
xFans is our OnlyFans clone script, which you can use for building a site like OnlyFans, that too without writing a single line of code by yourself. It's a turnkey script with source-code access and can be self-hosted on a compatible web server of your choice. You just need to purchase this script, install on your web-server, and follow a graphical user interface on the admin panel to set up your website with-
Branding and personalization,

customized front-end,

payment gateways,

static web pages, and

multiple revenue channels.
Build your own OnlyFans today
OnlyFans and sites like it have changed the way the adult entertainment industry worked a few years ago. They have created a whole new market for amateur or homemade porn, straight from the creators without middlemen, studios. This business model has given absolute control in the hands of content creators, people perform in the scenes. It connects these creators directly with the content consumers and allows them to build their own fan base to set up a sustainable business model for themselves.
OnlyFans, IsMyGirl, and ManyVids, etc. are just the beginning. The market is huge enough to accommodate several more of such platforms. You just have to find a space you can fill; xFans can take care of the technology you need; do you have a unique idea for your version of OnlyFans? If you too have lost your job to the pandemic, maybe it's time to not only survive but do something better by launching your own business.