-

14

mins read
With innumerable niches and different business models, porn has evolved into a massive industry today. The adult entertainment industry is no more limited to orchestrated scenes and professional porn studios alone. With new concepts such as webcam modeling, adult fan clubs, and home porn, the amateur category has turned into an entirely independent niche in the porn industry.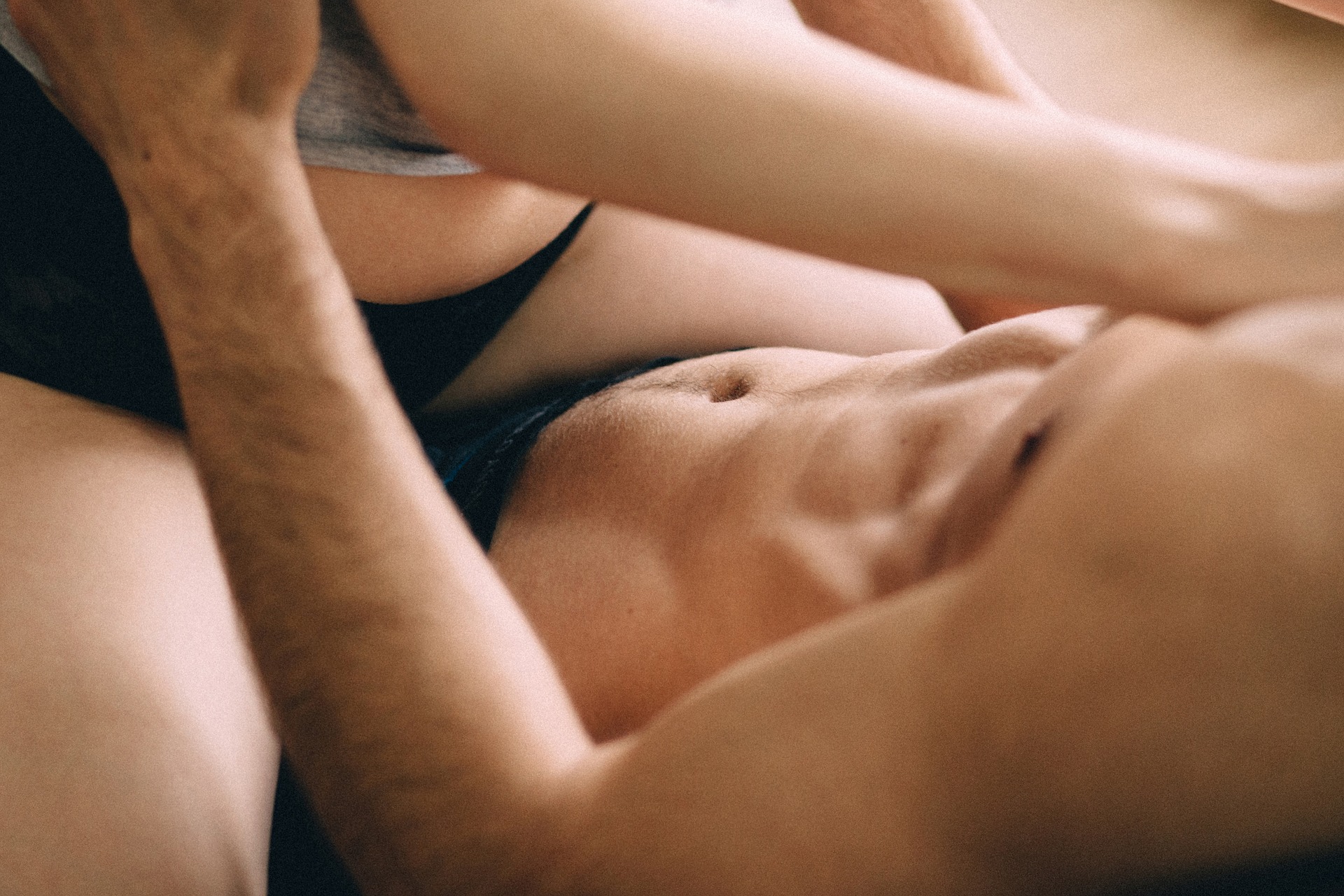 A few years back, anyone wishing to become a performer would have had to go through a series of auditions with agencies and studios. Now, anyone can become a performer and make money by selling homemade amateur porn. Since the initial rights of such content remain with the performers itself, the profit margin for those who produce amateur porn videos is much more than mainstream productions.
If you are thinking about how to make porn from your home and earn money selling amateur porn videos, this article will guide you with everything essential for doing so. We will talk about ways to produce high-quality porn videos from home, how much does porn pay, what are the best channels to sell your content profitably?
How to produce high-quality porn videos from home?
If you are doing it as a side business for pocket money, the requirements are not much. However, if you are serious about the idea and want to uncover all major major opportunities to make money from your home porn, you must focus on some additional requirements, too.
Essential requirements:
These are essential requirements without which, it's not possible to produce amateur porn that sells well. So make sure you have these ready before you start making videos:
Are you 18+?

: Everyone even remotely associated with production or sale of porn must be 18 years or above in age. Keep proof of your age ready, as you would need it in the future.
Get a nice stage name: We would not recommend revealing your identity to the viewers. Instead, select a good stage name you are comfortable with, and it should be easier to remember, type, and unique. You might also wish to start a website sometime in future, so a name considering the available domain names is also a good idea.
Camera is a piece of major equipment: As long as you are not thinking about going big upfront with your business, starting with a decent smartphone camera would be a good idea. You can actually create some high quality homemade amateur porn using a smartphone and some sporting equipment, which will also list below. Once you start making money with your videos, you can invest in a decent DSLR or camcorder for better videos.
A decent computer with the internet: You will need a decent computer with enough processing power to help you edit your video easily. If you have a Mac, it's the best. However, a windows PC with at least i5 processor and 8GB RAM would also do the job. The recommended system configuration is Intel i5 or equivalent AMD processor; 16 GB RAM; 500 GB SSD, 4GB graphics memory, Video editing software; image editing software. Finally, a high-speed internet connection is non-negotiable for a number of reasons.
Optional equipment for best amateur porn videos
If you have the above requirements ready, you can start producing your home porn on the go. However, if you can spare some budget, we would recommend you to invest a little in the following things to produce the best amateur porn videos like a professional:
Studio lighting system: Light can make or break a video. A good lighting condition will make your amateur porn mature enough to compete with even studio-produced scenes. Get some affordable studio lights enough to cover the entire shoot area from all the angles.
Camera accessories: The most important camera accessory is a good microphone. Especially when you are shooting with a smartphone, you need an additional microphone to capture good quality audio. Besides, you can invest in camera lenses as well.

Tripod stands:

You will need tripod stands for not only your camera but also the lights. Especially if you are using multiple camera angles, you shouldn't use a moving camera angle or it will destroy the whole essence of amateur content. It's best to use tripods instead of an actual cameraperson.
Sex toys and costumes: It would be a good idea to serve different fetishes to attract users who love them. Sex toys and cosplay would not only enhance the experience but also help you to entice more and more fetish fans.
How to sell homemade amateur porn?
If you ask how to make money from porn, then porn studios might answer this question in a different way. The best way studios adopt to make money is by selling their videos on their pay sites or other tube sites. For example, you might have heard of Bangbros and Brazzers. These are popular porn studios who sold DVDs and now they are selling their videos on their websites. You can find their content in premium subscriptions of tube sites like Pornhub and Xvideos, too. However, if we talk about homemade porn videos, there are plenty of ways to make money with them:
You can sell amateur porn on adult clip sites:
Plenty of adult clip sites on the internet allow people to upload their amateur content. Don't mistake adult clip sites with tube sites. Porn tubes use Ads to make money and they share the revenue with their content creators. Although the Ad money is good for the websites, the revenue shared with the content creators is hardly significant.
Instead, sign up on an adult clip site like ManyVids. ManyVids allow its content creators to sell their clips directly to its users. For every sale, you make on the site, they will deduct 40% as commission and pay the rest 60% to you. Still, this money is much more than Ad-money on the tube sites. Moreover, the website provides you a platform to establish yourself as a popular content creator and gain loyal followers.
Besides pay-per-video, there plenty of more revenue channels to make even better money from the ManyVids users. You can do webcam modeling, get tips, sell photo albums, Snapchat access, and receive custom video requests, tips, and premium DMs. Payments for all these activities eventually add up in your revenue and increase your payouts.
You can sign up on multiple sites like ManyVids and use their channels to make money selling your amateur porn from home. Some more popular adult clip sites are as follows:
AP clips

AVN Stars

BentBox

Chatabox

Clips4Sale

JustForFans

ModelHub
You can create an account on OnlyFans:
OnlyFans is an adult fanclub site and one of the best amateur porn sites. It is not different from adult clip sites, but works on a combination of two business models: adult clips sites and social media. To explain how you can make money from a fanclub site, let's take the example of OnlyFans, the most popular adult fanclub, and social media site. Like Twitter, OnlyFans majorly has two types of users:
Models who are more like celebrities or influencers

Common users who follow these models
The only difference is a user cannot follow a model free of cost like on Twitter. Instead, every model gets an option to decide a subscription fee that she would want to let a user follow her OnlyFans profile. A model can make her subscription cost 'zero' or nay amount she wishes. Every month, based on the total number of subscriptions acquired, OnlyFans pays out to the models after deducting a 20% commission.
You can create a model account on such a website and upload your content. If users like your content, they will subscribe to your profile and bring you money. However, this also implies that you have to be regular and post excellent content to keep your followers engaged. In addition, you need to decide your subscription fee strategically to ensure users don't find it too expensive.
You can run your own paid membership site:
Yet another way to make big money from your home porn production would be setting your paid membership site. You would need to do some groundwork to build your website, and it is a bit more complex and expensive than any other method. However, once done, a paid membership site can pay for itself in a short time.
The best example to support the statement is 'VitalyUncensored', which is a YouTube prank channel, and now is a successful paid membership site. The website offers different kinds of uncensored adult clips. After gaining good fame on YouTube, they capitalized on their fan-base and came up with their independent website, which proved to a successful venture. Now, they make much more money than they ever made on YouTube. If you fall under any of the following two categories, you should definitely come up with your paid membership site for better opportunities:
You have been selling amateur porn videos on two channels discussed above, and now that you are popular, you are looking for creating your brand identity. You also no more want to share your revenue with a third-party site.

You are a well-known model or porn star with a fan base. Looking at the growing popularity of the homemade porn videos, you too want to capitalize on the niche and establish your own brand identity.
How to build a paid membership site to sell your amateur porn?
It's easier and affordable than it looks. We helped VitalyUncensored build their paysite in the same way. You can use our xMember script, which is a pay site builder. If you have seen premium porn sites like Brazzers, NaughtyAmerica, and RealityKings, the xMember can build similar sites for you in a matter of days without coding.
You just have to purchase this script and our technical team will install it on your preferred web server and set up a fully functional paysite on the go for you. It is simple to install and a GUI will guide you to set up your website without any coding. In case, you need any additional customization above the stock script, we can do that for you, as the script has a full open source code access.
What can you do with xMember script?
You can let your users-
Stream your videos

Download your videos

Sign up for trial version

Subscribe to premium

Browse recent videos

See video trailers

Browse photo albums

Purchase products

Watch videos later

Manage payment history
As an admin user, you can:
Upload and manage all the videos images, banners

Add and manage static pages on your website

Manage an integrated eCommerce store

Manage your photo albums.

Create and manage membership packages

Manage users/premium subscribers

Manage Payment gateway settings

Use default CCBill Payment gateway

Add any other payment gateway
How you can make money with your paysite?
The script's monetization channel is not limited to premium memberships only. We have equipped it with more monetization channels like-
Integrated eCommerce store for selling physical products

Integrated features for selling digital products: Social media access and photo albums
Tips to maximize your income
Irrespective of the channels you use to make money from homemade amateur porn videos, we would like to conclude with some tips that you could always follow to maximize your earnings:
Although the name is amateur, don't compromise with the quality of your content.

Set the price of your content or subscriptions strategically without being expensive.

Be regular about posting new clips and photos to keep your loyal customers engaged.

Bigger the fan base, bigger would be your earnings. Focus on creating a fan base first.

Cater to different fetishes to attract content lovers from different niches and fantasies.

Sell on multiple channels and websites to increase your fan base and thus earnings.

Sell custom content on user demand. They can sell for a higher price than regular content.
Join our FREE VIP Facebook Group to know more money making ways from adult sites.