-

9

mins read
OnlyFans is a popular social media platform for adults. It's very similar to the regular social media sites like Facebook, Twitter, and Instagram. However, there is a catch in its operation; it's not public. Unlike Facebook and others, the profiles on OnlyFans are not open for everyone.
It's for adults only and you cannot just browse every other photo or video for free. The site asks for a subscription fee to let you browse a profile. You can compare it with a private account on Instagram where only allowed users can view your photos. It is just that OnlyFans makes users pay an amount to gain access to a private account and its contents.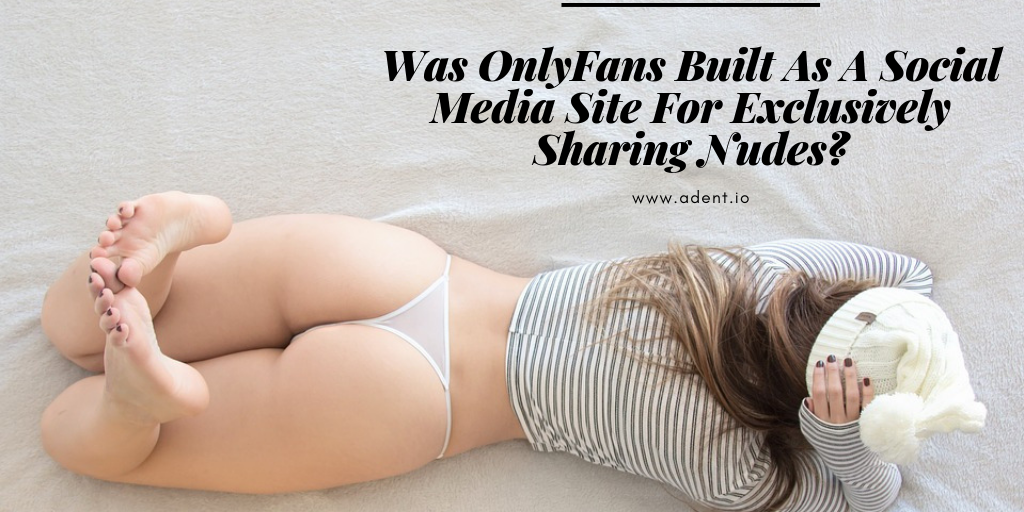 What the hell!!!! I know you must be saying this to yourself now. Why would you pay someone to follow them on social media?
Well, there is another catch with OnlyFans. It's one of the very few social media sites that permit explicit content. When Instagram, Twitter, Facebook, and now even Tumblr have zero tolerance to nudity, OnlyFans allows users to posts and browse explicit content without any radical restrictions. 
Is OnlyFans a legal site?
You might wonder, there is a reason why Facebook, Twitter, and Instagram do not allow nudity.
Well, it's only because they have chosen to do so. They have chosen to serve to the mainstream media where there is no age restriction for using the platforms. And this helps them to operate in almost every part of the world without any censor.
As per the OnlyFans nudes is concerned, it is indeed dealing with sensitive material. However, its operation is purely legal and is bound by all the rules and regulations that drive every adult-rated website. Not every state or nation has banned porn and adult content. There are regions where nude content are allowed and regulated under specific laws. OnlyFans comply with all those regulations.
You have to sign up to browse the site

Only 18+ users are allowed to sign up

It has zero-tolerance against child porn

Models need to fill out a W-9 tax form

Strict moderation ensures ethical content
Is OnlyFans a credible site?
Being a legal business and being a credible business are two different aspects. Luckily, OnlyFans has a great name in both the categories and it's completely credible for both users and models on the site.
Users need to prove their identity to sign up as a model or general user.

An account is approved only after verification and background check.

Payments to the models are done digitally and through safe payment gateways.

They boast of strict rules and policies to safeguard their users' privacy.

It is used by various high profile influencers and they make some really good money there.
Is OnlyFans just another cam site or a porn site?
While it comes under the adult category, you can't say it's just for webcam modeling or porn videos. It's more like Instagram or Facebook, which allow all kind of content from all sorts of users. Be it a selfie, a short video clip, or just a live stream, you can use OnlyFans the way you find it fit.
While the reason OnlyFans is popular is its adult content, it does not limit you to post only nudes. You can also post regular content and selfies as you post on Facebook and Instagram. It is just that, people don't come here for those content. They can follow you for free on Facebook, Instagram, and Twitter for regular selfies. You might not make money or accumulate enough subscribers if you stick to non-explicit content on OnlyFans. Because the keyword "OnlyFans Nudes" is more popular than OnlyFans in general.
So, no! OnlyFans is not just another Chaturbate or Pornhub. It's a social media platform with individual users and popular for amateur adult content. Also, it is not limited to adult content, but adult just performs well here. It's a platform where real people interact.
How models make money on OnlyFans?
As explained at the beginning itself, users pay a subscription fee for accessing a profile. The platform takes 20% of that fee as commission and gives out rest 80% to the models. OnlyFan is one of the very few sites that pay this huge to their models. This is one of the prominent reasons why their business model is a success story.
Moreover, unlike YouTube or Twitch, models are free to charge as much subscription fee they want to necessitate. However, it is also a fact that you must set a competitive fee if you want to make some good money and encourage maximum subscriptions. There should be a balance between your earning goals and the competition on the platform and from other platforms as well.
People's choice: Best voted software to build similar sites like OnlyFans – Check HERE.
Apart from this, the platform also gives other premium features to make extra money. For example, users can send premium DMs to a model. They can also send tips using on-site tokens, which can be converted into actual currency at the time of payouts.
While it's mostly a smooth ride, you might face some trouble making good money as a new model. Most of the people who have made huge money on OnlyFans were already popular in the mainstream media. As a beginner who has just started on the platform, you'll have to rely on some rigorous promotions to get noticed.
What is the scope for new websites like OnlyFans?
OnlyFans is a great business idea. While it's not popular everywhere, there a huge scope for entrepreneurs to start similar sites, maybe one with regional access only. Moreover, there is a scope for improving its business model and give models some more innovative ways to make money.
One can use an OnlyFans clone script as a base and inculcate some unique business ideas into it. For example, the xFans script is a combination of the cutting edge features from OnlyFans and ManyVids. One can use this script to set up a ready-to-launch platform with combined features of social media and eCommerce.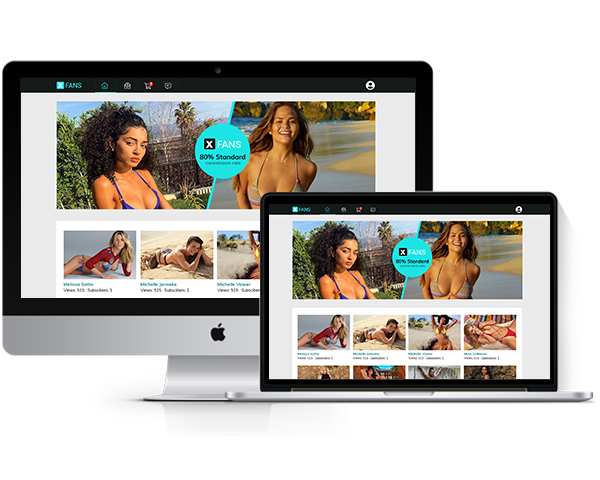 You can set up an adult social media site like OnlyFans and add adult marketplace script to introduce eCommerce features to your site. This will give models many additional ways to make more money. They can set a product listing where they can also put their photo albums, individual videos, and merchandise on sale.
Adding pay-per-sale with the OnlyFans clone will complement the subscription business model where the users who do not want to subscribe can simply pay only for the content which they want to see. Moreover, fans can also purchase merchandises and exclusive novelties like used panties, branded tees, and other fetish products. 
To conclude
At the end of the day, websites like OnlyFans do work and get some good traffic as well. It's exactly the same as running a regular social media site or eCommerce site. You need to acquire a user base, and for that to happen, you need to have a working business idea. Simply replicating a business idea is not the key, but giving it some extra charm, uniqueness, and innovative implementations can end you up with a profitable operation. 
Be advised that sites like OnlyFans and Manyvids work only when you have a balance of benefits for both the models and the general users. You need something special for both types of stakeholders. If you are thinking about a site like OnlyFans, think a little beyond. Using an adult marketplace script like xFans will add extra benefits for the users and extra ways to make money for the models. It's a win-win here with an OnlyFans clone.
Join our FREE VIP Facebook Group to know more money making ways from adult sites.