-

13

mins read
Are you thinking about venturing in the adult entertainment industry but concerned about Porn Laws in USA? Does Porn blocking laws in US forces you to think twice about your business idea?
It should concern you!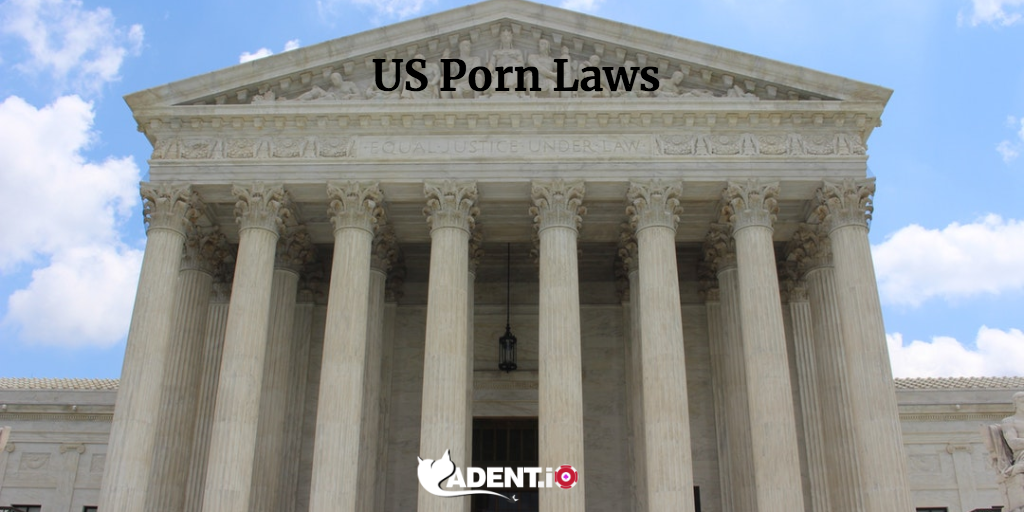 The adult industry is a sensitive and highly volatile business niche. With so many prospects, it also in-houses several legal complications. After reading this article, you will have enough knowledge of the porn laws in USA to keep you from breaking the same.  
America is one of the easiest markets to start an adult business. If you can follow certain ethics and porn blocking laws in America, your business can grow exponentially without any hassle. However, if you make any mistakes, it's easier to get yourself in a mesh of troubles. So keep reading this article to comprehend the Porn laws in USA and carrying out an ethical adult business activity.  
USA and Pornography – A peek into the industry 
The USA is a massive battlefield for pornography and adult entertainment industry. Not just politically but also through the business point-of-view, America is one of the biggest markets and gold-mine for adult industry entrepreneurs. It is brimming with innumerable porn websites and studios working hard to grab their shares from almost a $100 billion global pie.
If Hollywood makes $10 billion by releasing 600 movies, the porn industry bakes not less than a $15 billion pie after making over 13,000 films at the same time. US alone accounts for over $6 billion of the global porn industry market.  
The adult entertainment industry has been around since the country's genesis. It took a massive leap right after the early 90s when the internet went publicly accessible. Soon internet-porn became massive and grew into an independent industry in itself.
Not just the porn studios shifted from DVDs and X-rated theatres to VOD streaming as a distribution channel, but also the community-based platforms or tube sites gave everyone a chance to upload porn videos.
By the 21st century, porn became so accessible that inevitable became prevalent and brought an array of misconducts and abuse. From child pornography to revenge porn, there was no shortage of ways to exploit the internet with unethical practices. It made congress and state legislatures pass several laws aimed at either regulating internet-porn or protecting common interests from the unethical cyberporn in the States and globally.
Internet pornography and the complexity of the laws
Internet is global, and so is internet pornography. It makes the enforcement of laws quite complex. Moreover, there isn't any a specific law that applies to global distribution, purchase, or possession of Internet-porn. You might be following the norms and distributing porn legally, but this does not mean the consumer may be receiving it legally due to the local regulations.
For instance, porn under certain norms are legal in the US, but it is completely illegal in India. Hence, you might be abiding by the laws in the USA but your consumer from India is not.
Federal Porn laws in the US and Restrictions
Besides the individual state-based Porn Laws in USA, certain federal restrictions apply throughout the States. It doesn't matter if you are based in Utah, Alabama, or New York, you must abide by the following federal cyberporn regulations:
The current federal Cyber porn laws include the norms from the following Acts and amendments:         
Protection of Children against Sexual Exploitation Act of 1977

Child Protection Act of 1984

Child Protection and Obscenity Enforcement Act of 1988

Child Protection Restoration and Penalties Enhancement Act of 1990

Pornography Prevention Act (CPPA) of 1996

Protection of Children from Sexual Predators Act of 1998
Obscenity and Pornography
Section 1466A of Title 18, United State Code, forbids anyone to knowingly produce, distribute, receive, or possess obscene material that depicts minors engaged in sexually explicit conduct. The material goes through a three-pronged test, also called the Miller test. The material is defined as obscene if it fits the criteria of the Miller test, which includes visual, spoken words, or written text if-
It depicts child pornography and

Lacks serious literary, artistic, political, or scientific value.
The first time offender convicted under this law is entitled to be fined and go through at least 5 years to a maximum of 20 years of imprisonment.
Child Porn is a Big No
Knowingly possessing, distributing, accepting, sending, or transmitting child pornography via the internet or e-mail is a federal criminal offense.

"Virtual" depictions of child pornography, which involves minors and also which were created by computer graphics software is a federal criminal offense.
So, be any state, it's legal to view porn in the USA for those who are 18 years or older. Moreover, it is also legal to make, distribute, and sell porn as long as it does not involve minors in any kind. Besides that, the same should also abide by some further laws explained in the below section.
Non-Consensual Pornography (Revenge porn)
It refers to the distribution of sexually explicit material without the consent of the individual featured or involved in the act. Also referred to revenge porn, this may include both videos and images, which may have been taken with consent but later distributed without consent.
However, there is no federal law regarding revenge porn, but most of the states have individually passed laws prohibiting both production and distribution of revenge pornography. Here is a list of all states that have criminalized revenge pornography as per porn laws in US.
Wisconsin

West Virginia

Washington

Virginia

Vermont

Utah

Texas

Tennessee

South Dakota

Pennsylvania

Oregon Oklahoma

North Dakota

North Carolina

New Mexico

New Jersey

New Hampshire

Nevada

Minnesota

Michigan

Maryland

Maine

Louisiana

Kansas

Iowa

Illinois

Idaho

Hawaii

Georgia

Florida

Delaware

District of Columbia

Connecticut

Colorado

Alabama

California

Arkansas

Arizona Alaska
Porn blocking laws in US
Besides regular porn laws in US, several states and local government have always been keen on imposing a total porn block. Last year, we saw many states tried to impose strong blocking laws and it is still enduring in 2019.
There was a time when many states passed resolutions to recognize porn as a Public Health Issue and some also introduced internet filtering laws to protect minors by applying them in schools and libraries. However, these days, the porn blocking laws in America are a big trend that aims at diverting some of the porn revenue to government funds.
It's more like having a parental control or child lock on your computer, except you would want your kid to pay you money to let him/her use the computer without a child lock.
Kansas: $20 Porn Blocking Fee
As per the bill (HB 2319) proposed in February 2019, all new mobile phones and devices that have access to the internet would have to block access to pornography. Consumers who are 18 or older can access porn after paying a one-time fee of $20. The bill further instructs the distributors to adopt a reporting system or a phone line, which consumers can use-
To report obscene material for blocking.

To report content that isn't obscene but has been blocked.
The burden to implement and manage the system shall all be endured by the distributor alone. However, the distributor is allowed to charge an extra fee, besides minimum $20, as a fee for handling the system. The bill affects all kinds of internet-connected devices and services, regardless of who is using the internet.
One more bill was introduced besides that (HB 2323), which would enable a $3 excise tax to enter in the adult business. All the money collected through both kind of blocking will go into the fund used for fighting sex trafficking.
New York: $2 surcharge on porn
State of New York proposed a $2 surcharge on the distribution of porn and other sexually-oriented media in the bill named as A03417 under general business law. The law would apply to every other content that reveals nipples and other private body parts. Though the bill has referred the channels like DVDs, Magazines, and content downloading, it's still unclear if VOD streaming and live streaming would include in it.
The collected fund will be made available to the authorities of correctional services, which would then be utilized to fund the programs for victims of crime.
Hawaii: Same $20 Porn Blocking Fee Bill
The bill in Hawaii displays the same characteristics as of Kansas. There are two bills which read the same but are being processed in the House of Representative and the Senate separately (SB254 and HB567). Both were introduced in January 2019.
The funds accumulated would be used to prevent sex trafficking and also for various government initiatives like physical and mental health services, shelters, family counseling, law enforcement, etc.
Arizona: $20 Porn Block fee to build The Wall
The bill named HB 2444 was proposed in January 2019. It represents a similar mechanism as of Kansas and Hawaii. However, there are three major differences:
The bill is not clear if it would apply only on adult content or non-nude erotic content as well.

The bill also addresses written and audio content.

Besides supporting crime victims, the fund will also support the border wall between Mexico and the state, or funding for the border security.
Rhode Island: Porn Blocking With $20 Unlock Fee
The bill was termed as S2584, which proposed similar porn blocking and unlocking criteria like others. It required ISPs and device manufacturer to lock all porn and obscene content. The users would have to first verify their age, submit a written request, and pay a one-time $20 fee to unlock the same. The devices would come with a mechanism to report obscene content and also to request for unlocking a mistakenly blocked content. The collected fund would go to the authorities to fight sex trafficking.
The legislation though proposed in 2018 was dropped after the house learned about the proposer's crazy history, which included silly lawsuits such as suing Apple for not automatically blocking porn on their devices. Or, marring his computer as a symbol of protest over gay marriage.
The US might never ban porn
Because so many people watch it. It would be highly impractical to ban porn, at least in the US, which is a massive market for the adult industry and get a lot of tax already from it.  As per porn blocking laws in US are concerned, it might not be a wise decision to put consumer choices in restrictions and force people into buying additional software that no one wants. It's even worse for free speech as you are off-putting what people can see on the internet and other media sources.
The US has already got strong regulations that prevent unethical practices like child porn and revenge porn. Maybe we should stop using human trafficking as an excuse to endorse individual agendas against the adult industry.
Join our FREE VIP Facebook Group to know more money making ways from adult sites.