-

3

mins read
In the evolutionary ascent of adult site scripts and cloud storage, policies and restrictions are no longer adult content friendly. Sadly, different cloud storage systems are getting more and more restrictive. Don't believe me?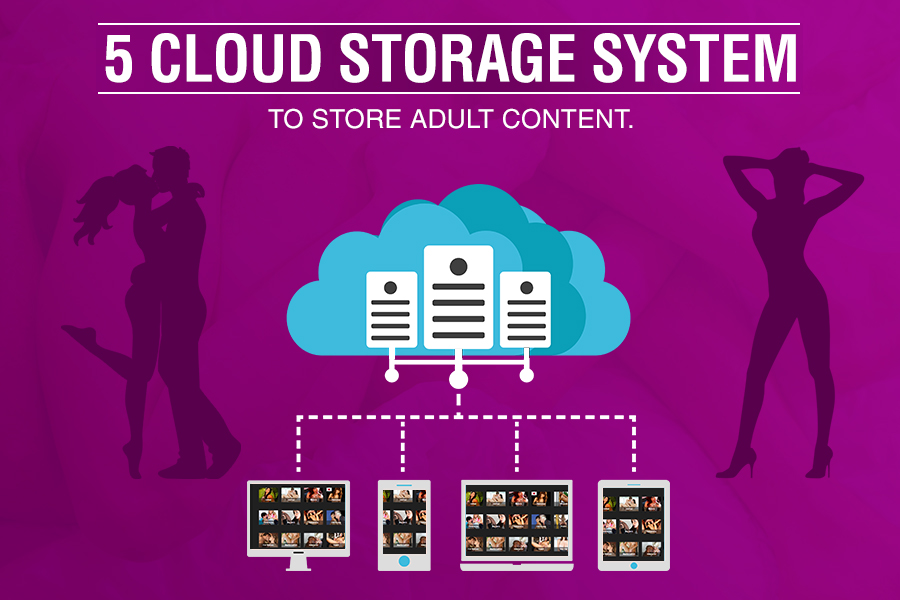 Let's delve into Windows Live code of conduct which states- You will not upload, post, transmit, distribute or facilitate distribution of any content (including text, images, sound, video, data, information or software) or otherwise use the service in a way that depicts nudity of any sort, including full or partial human nudity, or nudity in nonhuman forms such as cartoons, fantasy art or manga.
In other words, Microsoft's SkyDrive is not adult content friendly. It goes without saying that adult turnkey website holders never relied heavily on Microsoft's SkyDrive. But there is a caveat. Your SkyDrive account is associated with your Microsoft account. Just in case Microsoft suspends your SkyDrive account, you shall lose access to Outlook, Xbox 360, Windows Phone and Office software.
But hey, Google Drive is adult content friendly. Isn't it? Unfortunately, no!
The big news is Google Drive has started flagging adult accounts. In other words, flagged adult content cannot be linked for enabling download. Also, the uploader cannot use it to trade it for money. Now, Google Drive (so far) has been the go-to photos and video hosting source for many models on Chaturbate, Bonga Cams, etc. Time and again, reams have been written about the sudden disappearance of adult content from Google Drive.
The clouds are dark and gloomy! However, there is still light at the end of the tunnel. Let's now look at 5 cloud storage systems to store adult content.
Dropbox
There is hardly any reason to not use Dropbox. Its basic plan is free and comes with 2GB of space. Of course, 2GB may not seem overwhelming but Dropbox has two other plans – Plus and Professional. The Plus plan comes with 1TB of space and a bundle of other features such as remote device wipe, two-factor authentication, priority email support, etc. You can purchase this plan for $9.99 per month.
The Professional plan comes with all the Plus features and advanced features such as advanced sharing options, granular permissions, live chat support etc. You can purchase this plan for $19.99 per month.
 Coming to the aspect of policies and regulations, you can neither publish nor share content which is unlawfully pornographic or which promotes extreme acts of violence. So, as long as your adult content isn't unlawful, you can safely bet your chances of Dropbox.
Want to learn more about Dropbox plans? Hop on to Dropbox Plans.
Project Maenad
This is yet another Google Drive alternative for webcam girls and models. Webcam girls are entitled to create custom links and subsequently send the same to customers. By the way, there are provisions to limit the number of times your adult content is downloaded. Are you worried about the safety of custom links? Fear not! You can password protect them.
At the very outset, let me tell you that its plans are expensive than those of typical storage sites. This can be attributed to its significant traffic base.
Is there any free plan? Of course, yes!
The free plan comes with 20GB storage and a bandwidth of 10GB. The payout rate stands at 70% of each sale.
Curious to learn more about the gorgeous Project Maenad? Visit Project Maenad
Keep2Share is an amazing file hosting solution which lets you upload all your adult content from your browser. Coming to storage, is your adult content safe? Yes!
But its free version isn't feature-rich. This file hosting solution has two other plans- Premium and Premium Pro.
My personal favorite is the Premium PRO plan offers you 50000 MB daily and yes, there aren't any hidden charges. Right from playing videos online to downloading them, you can enjoy anonymous activity. Moreover, the videos are checked for viruses.
Curious to learn about the Premium plan? Visit the site here.
Uploaded.net
Looking for an affordable backup solution?  How safe is your porn collection on your PC? You can avail all the benefits of Uploaded.net for just $12.99 per month. Is premium access mandatory? Of course, yes!
Free access isn't ad-free. Ads can really trouble and torment your downloads and more often than not, multiple downloads are easier said than done. But with a premium subscription, you can enjoy multiple downloads.
Before you sign-up, do check the terms and conditions along with its affiliate programs. Child pornography is prohibited. Ready to register? Delay no more. Visit Uploaded.net
RapidGator.net
You've got to kidding me if you aren't familiar with RapidGator.net!
For all intents and purposes, this file hosting solution can be used to upload adult content and share porn links. What's interesting is the fact that it's not only reliable but also completely trustworthy. Many porn sites use this file hosting solution.
And viewers use it to download adult content. More often than not, downloads are slow. But if you sign up, downloads are miraculously fast! And yes, there are no advertisements. Its premium plan is affordable. Uploads don't take much time and every feature seems too good to be true.
Give it a shot today. You will love it! Register here.
To be upfront, a cloud is a fancy term of storage. It's nothing but someone else's computer(s). If you want to do away with monthly subscription plans, here is a simple solution. Purchase an external hard disk.  The storage capacity of external hard disks can be as high as 16TB. You can store everything!
Found this article insightful and informative? Subscribe to our newsletters to keep yourself abreast of popular adult site scripts and adult turnkey websites. Keep watching this space for insights on adult turnkey websites.  If you have any doubts, feel free to drop a line in the comments section. I shall reply in a day or two. My best wishes are with you and your adult turnkey website. Cheers!