-

9

mins read
Porn business is undoubtedly one of the biggest money making businesses. The adult website industry is very big in itself, and is a great source to earn a load of cash with very less investment (in the beginning). To begin with the best porn websites, Pornhub alone gets visited a little over 18 billion times a year, and they have about 80 billion videos on their site. And to get a clear image of how much porn sites earn, around $3,000 are being spent every second on porn sites by the visitors. There are millions of sites like Pornhub. Therefore, you can easily imagine how much such adult sites earn easy money.
Most of the porn sites are completely free, and still they make a lot more money than a typical video blogging site. The free adult websites are known to attract more visitors towards them, and it is easier to understand as no one likes to spend money on a paid site, especially when similar content is available on a free site. Then how do these free porn sites make money?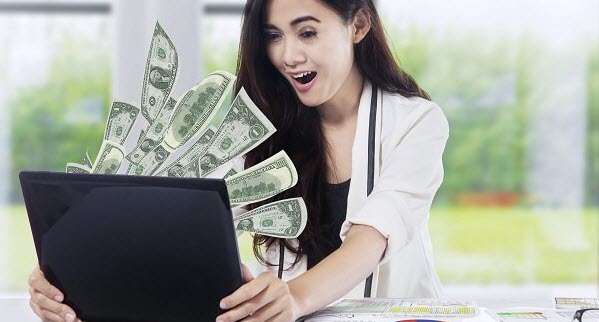 Many pornhub clone sites use different techniques to attract more and more visitors towards their sites. Free porn is more popular than our regular social networking sites like Facebook and twitter. The more people visit these sites, the more they get addicted to them, and porn internet marketers use this simple logic to attract billions of visitors on their sites. These number of visitors earn them a lot of money, even if they don't spend a single penny on their site.
Here we shall discuss how porn sites make money, and if you intend to, you can also start earning by creating your own porn site using one of the various free adult video script available on the internet.
How Porn Websites Make Money?
Adult website business is pretty huge, in the aspects of money and size. The website owners use various different types of tricks which work as a source of income for them. Here are the 5 best ways which porn websites use to earn money.
Video Adverts
Every porn site is a streaming site, and very few of them provide the option to download videos. They basically stream videos. Once you click a video, a streaming player opens up and the video plays in it. But, just over the Play button, you must have seen that there are several ads. Some have the option to close them, and some take about 30 seconds to 2 minutes to unlock the close button. Many times, ads pop-up during the play and when you pause the video, then the ads pop-up again. These ads are sometimes in the disguise of a play or a pause button as well, and many users think that these are real buttons to play/pause the video, and they click them. These clicks on ads earn money to porn sites.
Premium Content
You will find that most of the porn sites are free, and yes they do make money, but not as much as a paid porn site does. Why? Paid porn sites offer premium content. On free porn sites, most of the videos are of low quality, or they are short videos, like trailers. But, on a premium porn site, they offer videos in HD quality. And since the world went HD a few years ago, everything from smartphones to computers to TVs is having HD screens, and visitors love to see porn in HD quality. These paid sites provide videos in HD quality and to do that, they ask you to subscribe. You must have seen various banners on porn sites asking you to register and become a premium user. If you have ever clicked on them, then you must have also seen that they ask for a certain amount of money to become a premium user to see full videos in HD quality and also to remove ads.
Affiliate Adverts
Affiliate marketing has become very popular in the business of porn websites because they have targeted users. Porn websites have a nice demographic base, and they know what kind of visitors they are going to get. They place affiliate adverts close to the videos, and they tempt the viewers to click on them with flashy pictures and gifs. Many users click on these adverts, then they are taken to a new page, in a new window, and sometimes many pop-ups open up. The sites on these new pages ask for you to join for free at first, but then later, there are many hidden charges. There are three types of affiliate programs:
PPC Program: Pay per click program fetches up to $1 per unique visitor every day.
Percentage Program: It depends on the amount of traffic you send. The more traffic you send, the more you earn.
Per Order Payout: Some sites pay you up to 70$ for any order placed on their site.
Webcams
Camming has become very popular in the past few years. It is being loved by users of all age, and the performers on camming sites are also of every age. What has made it more popular is the ease of performing from his / her personal space (for a porn actor), and for a user, it gives him / her the freedom to ask the performer to do what he / she wants and a chance to interact with the adult performers directly. If you have used skype, then you must be knowing that it is very similar to it. Only the person on the other side will perform adult related things, and will charge you for it. You can pay them to do anything, as far as they are comfortable doing it. There are many camming sites, and they have thousands of camming models. They ask you to subscribe and charge you some fee. Porn sites earn money this way as well.
Pay per Click (PPC) and Cost per Impression (CPM)
PPC and CPM, both are used extensively by almost every other website nowadays to earn some extra cash, and adult websites also use these techniques. As the number of people visiting a porn site is very large in comparison to any other site, the money from PPC and CPM is also more. Adult websites earn a lot of money from these. There are many adult video scripts available on the internet, which are made only for porn sites. Every porn site uses one or more adult tube script, through which it earns money. There are free adult video scripts and as well as paid video tube scripts available. These scripts also act as adult cms, signifying that they also manage content. So if you want to open up a porn website of your own, you can buy any adult tube script, and then, you won't have to take much care of your website.
There are various ways to make a porn site and convert it into a money printing machine. But it is not as easy as it sounds. Yes, adult cms scripts do help, but still, it takes some patience and hard work to earn money from porn. Even if one uses pornhub clone script, it still requires much more work to be done with content and advertising. But once a porn site starts earning, then it is not much of a difficult job.