-

13

mins read
Starting an adult site is not a difficult task. People can easily buy impressive turnkey scripts from reputed turnkey software providers like Adent. Turnkey scripts make your task easier and hence, starting your own adult website business is a matter of a couple of hours. But why do people think of starting an adult site in the first place? Money. There is a lot of money in the porn industry, that is what people say. But where exactly is this money? Simply starting a turnkey porn site won't earn you money. There are certain steps which need to be taken to brand a porn website and start the flow of money. Starting an adult website is only the first step towards becoming a successful individual in the vast world of the porn business.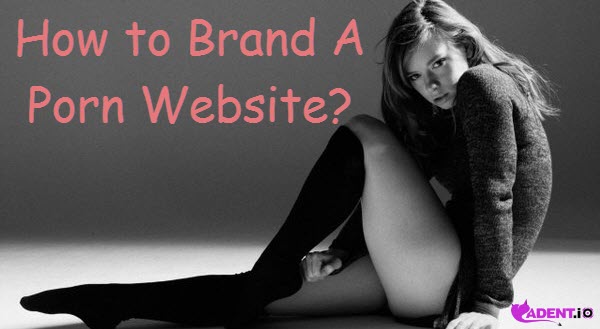 The second step is a proper amount of content, which is dedicated to the preferred niche. This step is also not so difficult, as with the help of script software, you can easily get content on your website. The most important and, one of the difficult tasks in this business is to brand your adult website. Without branding, there will be no money. Branding means, advertising on your website. Advertising is one of the prominent source of income through your porn site. The fourth step towards success is generating traffic towards your website. We will talk about the traffic later, but first let us discuss how you can brand your website, and how does it affect your revenue.
Branding your Porn Website
The first step to branding your website is to look for companies and products which can be branded on your website. Nowadays, even apparels and mobile food supplying companies are changing their ways of advertising and shifting towards porn sites to sell themselves. But why are they advertising on a porn site?
Why are Companies Advertising on Porn Websites?
Many companies are looking for some creative and unique marketing strategies so that their rate of interest could be increased. And one of the main reason behind this is that almost everyone browses porn sites. Not everyone goes shopping online or books a ticket through a website, but over 70 % of people at least once a week go to a porn site. Also, the traffic on porn sites is much greater than that of any other website. Do you know a whopping 30% of all web traffic is dedicated towards adult websites? In fact, by the time you are done reading this sentence, about 198,702 people have already looked at porn on the internet. Among the top 100 websites visited by people, there are many porn sites which were able to get on the list.
Considering the amount of people visiting porn websites and the popularity of these sites, it should cost a lot to advertise on a porn site, right? Wrong. The average cost per impression across major ad publishers such as Facebook, Google and Twitter, the advertising companies are getting more impressions via porn sites than the above mentioned there big companies combined, and at roughly 1/10th of the cost.
If you pay a little attention while browsing any porn site, you will probably won't see any advertisements other than any other porn site, and that is correct as well. Around 99% of adverts on a porn site is of any other porn site or premium HD content. There is not a single mainstream brand advertising, which is making the companies more eager to cover this untapped market.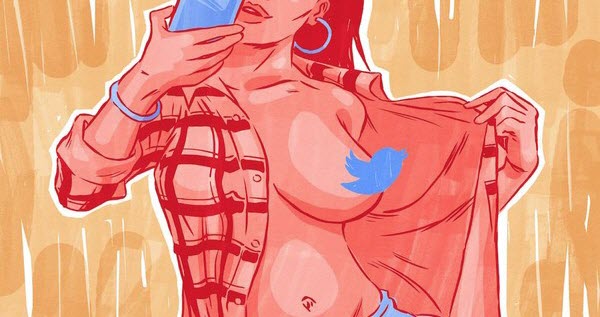 The low rate and almost triple times impressions, along with over 80% conversion rate makes advertising on porn websites more important and successful than a social networking site.
Now you know why companies are looking to advertise on a porn website. But how do you get them to advertise on your website? The answer is quite simple. First take your website and get the traffic above par, and it will automatically attract the big guns to advertise on your adult turnkey website. The question is– But how can you increase the traffic?
How to Increase Traffic on your Porn Website?
Generating traffic for any site is not an easy task, and if you own an adult turnkey website then the task becomes all the more difficult. Being a part of the porn industry is already tough. There is too much competition. The number of adult websites on the internet is increasing every day and the competition among the website owners is deliberately annihilating them.
The traffic generally comes through social media. It has turned into one of the best ways to promote and sell your products. With just a click of a button, any content or product can go viral. There is no need for you to spend thousands of dollars on billboards and advertisement. You can easily advertise your adult tube site through social media. But social media is not the only you can generate traffic. Let us see the methods through which you can increase traffic on your tube site.
Types of Adult Traffic
You want to increase the traffic on your site, and to start the process, you must first know about the types of adult traffic. There are basically 4 types of adult traffic. Here are ways to increase traffic through these 4 types.
Organic Traffic:Organic traffic is the traffic which comes from search engines. To get organic traffic on your tube site, you just need to submit your site to popular search engines like Bing and Google.
Referral Traffic:This is common advertising, which you will have to do using the link of your site. Referral traffic is the traffic which comes from some other website through the direct link or advertisement to your site. There are many ways to generate referral traffic. You can join adult forums, submit to adult directories and use different traffic trade sites.
Social Traffic:As the name suggests, this is the traffic which is drawn towards your site through social media websites. There are many social media sites which you can use for advertisement. Here we have mentioned few of them, with methods to promote your site: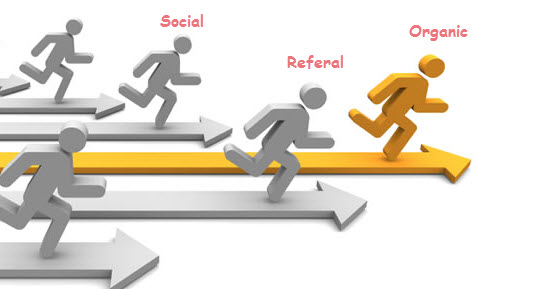 Twitter: You need to create an account on Twitter for your site, and make sure to mark it as "sensitive". Marking it as "sensitive" will avoid you from getting banned. Start off with posting some pics and then follow NSFW twitter accounts. There are plenty of them and you can easily search them. After following some accounts, look for "their" followers and follow them. And now keep posting some good NSFW stuff. Eventually, those followers will follow you and your audience will start to grow. Put links in your posts, and the traffic on your site will start to grow.
Facebook: Facebook is the largest social networking site and it doesn't allow NSFW content on their site. So do not try to break this rule or you will be banned. Make a nice Facebook page and start posting some semi NSFW content. Keep posting and soon your audience will grow.
Tumblr: This is one of the best social media sites to reach the maximum audience. Make an account of your tube site on Tumblr and start following NSFW Tumblr pages. Here you can post anything. So start posting some small porn videos with links. Just don't put links on every post to avoid the ban.
Google+: You will big audience here as well. Here you cannot post NSFW content, so start following SFW pages and start posting semi NSFW content. Soon, the members of similar community will add you.
Blogs: This is one of the creative ways to generate traffic. Blogs generate more traffic than any other social media sites, but this takes time. Here you cannot just post some images and links, and hope for traffic to build. You will have to post articles related to porn or porn artists. You can share articles about some topics like life of a porn star, porn trends around the world and any similar topics. Provide information regarding the porn industry. This will attract many internet users interested in porn world. Write and post some articles and then share them over your site's social media accounts. You will get tons of audience this way.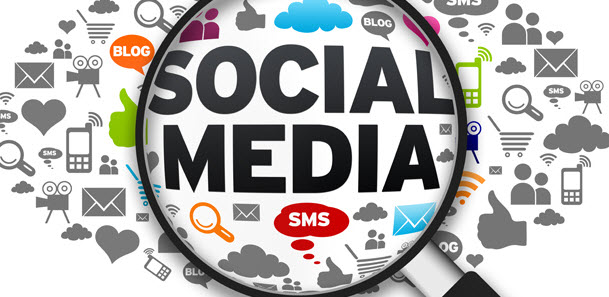 These were some ways through which you can increase the traffic on your adult tube site. But, these aren't enough. While starting your turnkey porn site, you must have used a turnkey script software. If you have used one of the best turnkey script available on the internet from Adent, then you probably know about SEO services it offers. Use it and advertise your website using it. Spend some time on making the content on your website SEO friendly and then it will do all the work for you. SEO is one of the most successful ways to generate traffic for your tube site. Adult website business is growing rapidly and SEO is one of their main weapon in achieving success. A turnkey script will provide you SEO, but you will also need to use SEO on social media websites. Using keywords on social media is not a simple task. Let's see, how you can use high conversion keywords on social media.
Search Engine Optimisation in Social Media
In the world of social media, you will have to use high conversion and highly popular keywords. This will provide your adult site with more visibility. It is important for your site to be visible and relevant, which your site can only achieve by using the proper and high conversion keywords. To start with this, first do some research about the most popular keywords according to your niche, like teen, couple, etc. Once you have researched enough, start using these keywords on your posts across the social media websites. Use these keywords regularly while sharing.
Getting the brands to advertise on your website first needs your website to have good rate of traffic, and to generate a great amount of traffic, you first need to advertise your own website. While the above mentioned methods can take some time to start producing good results, you can also choose a fast method. If you are looking to get quick results and willing to spend some money for it too, then you can buy traffic as well. As this is paid traffic, this will cost you according to the number of visitors visiting your website. But I suggest going for free ways to generate traffic. It does take some time, but it gets the job done and provides good traffic.