-

10

mins read
Porn is something which is accessed by adult people of all age. Whether one is 70 years old, or 21, almost everyone has interest in it. However, only a small percentage of them accept it openly. There is a large portion of the world's population that likes to visit at least a porn site or two daily. This is one of the reasons why the porn site owners are playing in millions. Long gone are the days when people used to hire a VHS or a video CD to watch porn at their discretion. The Internet has given them the power to access porn from anywhere, and it has also provided the website owners to earn money right from their home. This has not only provided a way to earn money, but it has also helped in covering a vast portion of unemployment. Nowadays, a person with a few hundred bucks in his pocket can start an adult website business of his own. Seems impossible, right? Actually, it isn't. Here we shall talk and teach you on how to start an adult turnkey business, on a budget. You won't need thousands of dollars to invest or a source to jump into this business. Just a few hundred bucks and your adult website business will be up and running in a matter of few minutes.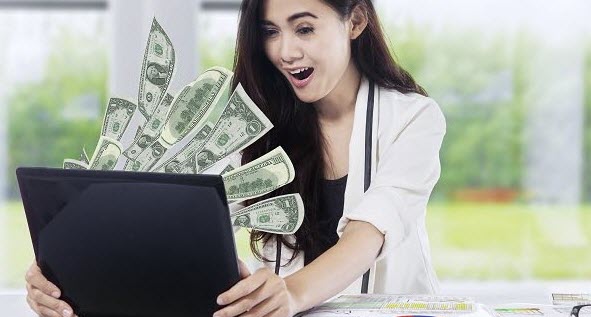 Before jumping on to the topic on how to start an adult pay site, first, let's talk about how else you can own an adult website.
How to own an Adult Pay Site
Purchase an Old Adult Pay Site:

One idea which numerous adult website owners have leveraged is, purchasing old adult pay sites and then refurnishing them. There are a number of adult websites on sale on the internet and you can easily find them. By purchasing an old website, you won't have to experience the inconvenience of buying a domain and employing models or cam girls for your site. You will get an off the rack adult website, and you will need to simply give it a crispy look. This is one way to own an adult pay site of your own.

Create a New Adult Pay Site:

Although purchasing a readymade site sounds like a better idea, creating a new adult website from scratch is the best. This way, you will be able to design and create a website according to your own terms. There are a couple of things which you need to start a new adult pay site of your own.
What do you need to start your own Adult Pay Site?
You can literally construct and design your own adult pay site with some simple and basic steps. Here is the complete process to start your journey towards becoming an adult website owner –
A Domain:

The main thing you need to start with building your adult website is a domain name. You need to search on the Internet and

pick a domain name

which you like. A domain name is the website name or the web address of your site. Pick the one which appears to be appealing and also hot, and check it on

Godaddy.com

or M3Server. In other words, check for its availability.  If it is available, you are allowed to use it for your own website.
A Web Hosting:

When you are done with the first step of selecting a domain name for your website, you have to look for a decent web hosting provider. One of the popular and best in web hosting sites is

M3 Server

.

It is compatible with porn sites.  There is no problem in using it. It is exceptionally inexpensive, so you do not have to spend a huge fortune on hosting services. The plans for porn sites start at a mere $ 12.50 per month. You can claim a free domain name here as well. Also, you can get a 75% discount by applying the promo code "Adent". It is a wonderful hosting service provider, and with these simple steps, you can buy their services.
Choose a Hosting Plan from their homepage m3server.com.

You can claim a free domain name during check out.

Just enter the promo code "Adent", and you will receive a 75% discount on your order amount.

Also, you will receive free storage upgrades which are shown on their plans, if you are using a product from Adent.
Adent's xMember Software:

xMember from Adent is a content management system (CMS), membership website, and a video script software. With this porn tube script software, you can, without much of a stretch, create and maintain your own adult pay site. xMember is an extremely flexible adult content management system (CMS) software with advanced features which gives you the freedom to edit any part of your adult website in just a few steps. It has other essential features like membership management and video streaming. This script software is built with guidance from different porn studios to

start your adult turnkey business

effectively. This is known to be the best script software to help you in creating and running a successful adult website. It is already used by several porn sites on the internet. One of the examples is MaleChstityClub.com, which is an adult pay site of a unique niche. It is one of the successful porn sites and has been around for quite a time. You can also own an adult pay site which will be known as one the best by using best adult business software services from Adent.
Features of xMember
Having a proper and superior payment gateway is essential for any adult website. xMember accompanies Epoch and CCBill payment gateways for collecting payments.

The registered and paid members will be able to have access to videos in different resolutions. xMember comes with a video player, which is capable of playing videos in all types of resolutions which are suited according to devices.

xMember accompanies a powerful membership management, which comes with a number of features. These features include managing free trial signup and premium memberships. You will have the freedom to choose if you want to keep the free trial signup system or how much and which content should be made accessible to a free member. All this can be managed from xMember's membership management.

Growth hacking techniques:

xMember from Adent

has the capability to convert all your free trial members into paid clients. You do not have to stress over not being able to get enough paid users on your adult pay site.

With xMember, you can decide whether the user should pay a onetime fee or in recurring payments. xMember comes with a new and advanced system for payments.

xMember keeps the members from sharing passwords and restricts the content on several levels of membership system. This feature of xMember provides the much needed protection to your content.

xMember has a feature in which the admin back end has choices to export point to point reports and analytics.

This script software comes with a powerful email management. This feature allows you to gather all the membership signups and free trial signups. All their email addresses also get added to the mailing list. Automated emails can thus be sent. Hopefully, they can be converted to premium customers.

For individual models owning an adult pay site, you can integrate your Google Calendar with xMember. This will let your members and fans know about your next show or your upcoming performance.

With xMember, you can setup videos per minute pricing system in HD video streaming for your members.

xMember allows you to restrict access to the clients from specific states and countries. With this feature, countries where porn is not allowed or you just don't want them to access your website, you can block them with xMember's in-built GEO based IP tracking feature.

You will have the power to allow members to watch rental videos and download them to their devices.

xMember's digital download delivery module allows the videos to be accessed, only after the payment has been received and the purchasing process has been done. Every download is handled automatically. You won't have to do anything or pay attention to it.
xMember makes it quite easy to start an adult pay site of your own. Also, it makes sure that even the people with a tight budget can afford their services and enjoy being in adult website business.