-

9

mins read
I am fortunate to have clients associated with three different generations- Generation X, Generation Y and Generation Z. Truth be told, not everybody of the three generations is capable of marshalling his / her resources to join the bandwagon of consistent money-making professions. To keep up the ante of earning decent bucks, they embark on some random business which is neither fresh nor fairly exciting. Soon, they find themselves thrust into the thick of difficulties. This is when they approach experienced consultants like me.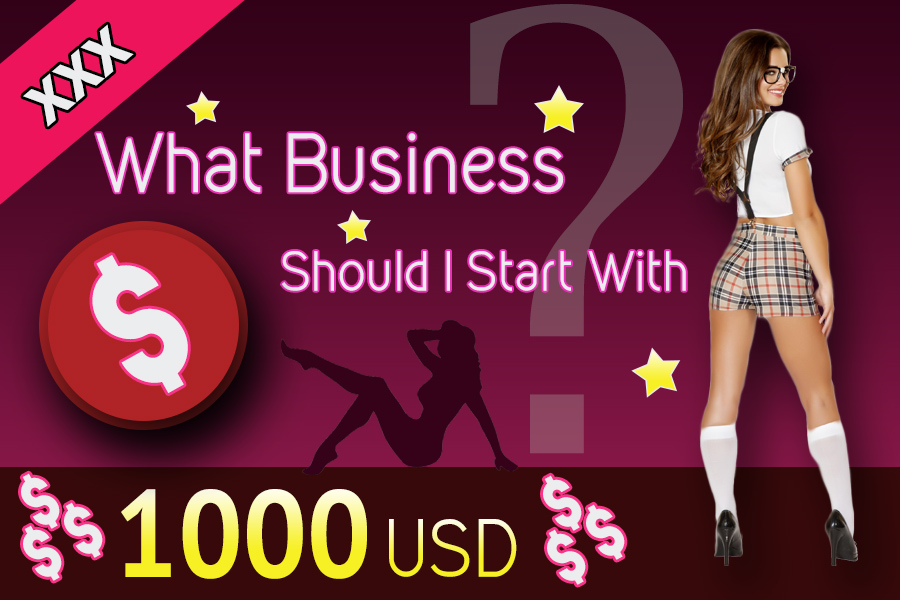 The purpose of this blog is to answer an extremely common yet thoughtful question I am often confronted with – What business should I start with $1000 USD? To stem your tide of anxiety, let me assert that there are no definite answers to this question. To begin with, many self-declared experts say that one should start one's business in ecommerce industry.
E-commerce
E-commerce industry is a behemoth whose value is an estimated $2 trillion USD. This mammoth figure can cause illusions of grandeur. For all intents and purposes, this industry is saturated. Presence of multiple players whose services are similar has made it worst for sellers. Today, it is intrinsically associated with coupons, codes and huge discounts. All this augurs well for customers but for sellers, profits are totally inconsistent. More than 70% of e-commerce start-ups fail in less than two years of their establishment. I would not like to talk about online-scam artists as every online business has to deal with cyber-thefts and security breach.
Blogging and Content Marketing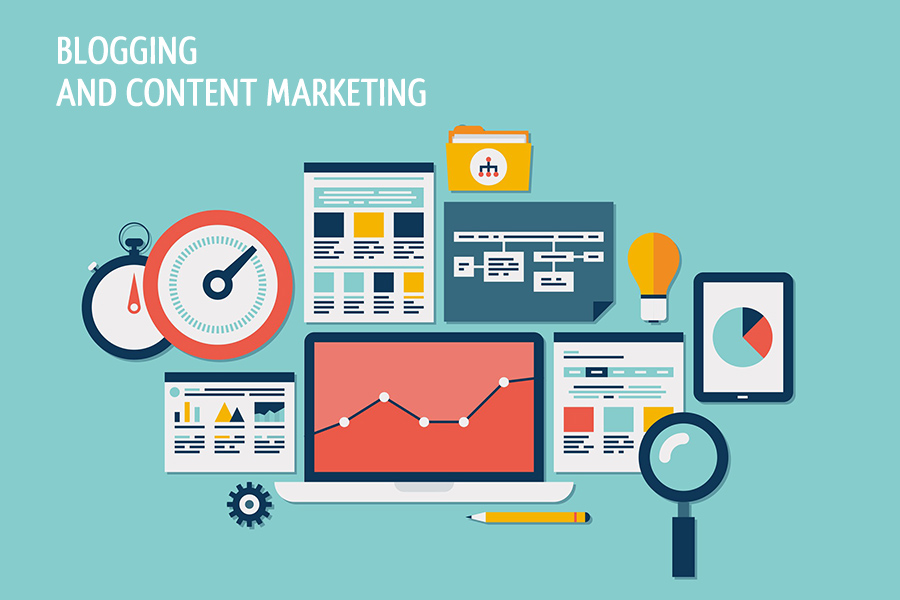 Blogging is yet another charming profession but hey, this is 2017. Many bloggers work as freelancers to fill their pockets. Getting targeted traffic to blogs is difficult. Writing newfound 1000 words on an average every day without being parsimonious about quality is easier said than done. Your bold evocation of ground-breaking ideas will be of no use if you fail to take care of SEO. Moreover, many have already realized that content marketing is a corker field and needless to say, it is highly saturated. Income is never consistent as target audience flit through scores of your competitor blogs. If your blog is just another sop, Google AdSense program will make zero difference.
Adult Entertainment Industry
So, two threads – Ecommerce and Blogging are broken. Are the doors closed? Don't get choked! This is 2017 and it is the year of adult web industry or adult entertainment industry. This industry is currently being ruled by MindGeek which happens to be the owner of xvideos.com, Brazzers, Reality Kings, Digital Playground, Mofos etc. Porn has much do with the passion of viewers and less to do with their intent. Of course, if you are expecting to dislodge MindGeek, here is an unpleasant fact- You cannot do it at-least for the next decade.  That being said, if you are looking to make big money in this $100 billion USD booming industry, get yourself enrolled in Adent.io's masterclass program where you will be taught how to make money in adult entertainment space. Of course, you will master the nuances of adult website business and adult turnkey business.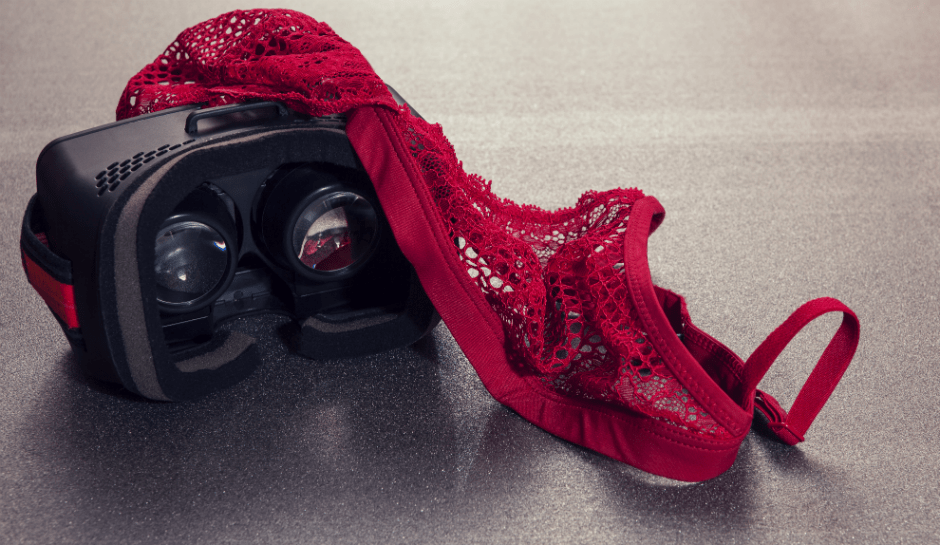 Well, the big question is- Why should I enroll when there are plenty of free resources? Your question is absolutely justified. The so-called free resources talk about what to do and not how to do. Most of the free resources do not delve deep into the details. And moreover, there is nobody to support you in your endeavors. Whom will you approach if you have any doubts? What if you end up in a quagmire by treading the wrong path?
Adent.io's Masterclass Program
Adent.io's masterclass program is like no other. Its intent and focus will be primarily on how to start an adult business with $1000 USD. Let me mention a categorical observation here- Internet pornography is replete with generic stuff. The same free porn video appears in xvideos.com, PornHub.com, RedTube.com etc. If you want to start a generic porn website which underlies many existing niches, your adult entertainment website will be hokum. This is where niche porn comes into picture. So what exactly do I mean by the word 'niche' in the content of adult entertainment industry? Simply put, niche is a category. Amid the barrage of video content available in every possible niche, it is time to think of new niches such as pregnant lesbians having fetish for dildos. You will learn a lot more about niches in the adult masterclass program.
Level 1 Course – Beginners
If you are an amateur, don't worry. Adent.io believes that adult business bereft of fundamentals and foundations is an absolute dirt, always to be shunned. Level 1 Course is for beginners. It encompasses 9 topics. You will learn about keyword research, selecting the right adult niche, selecting the right adult website- tube site vs membership site vs adult sex toys store, adult web hosting, adult SEO, monetization channels, traffic and lead generation, finding and adding content to your adult website etc. Even if you are well aware of these topics, I advise you to enroll in the course as the well experienced tutors are going to explore each and every concept at finer levels.
Level 2 Course- Intermediate
Coming to Level 2 Course which is for people who completed Level 1 course and are ready with rock solid fundamentals, 9 topics will be dealt with. Apart from providing valuable inputs on on-site and off-site adult SEO, other aspects such as building high-quality backlinks, tricking Google to direct more traffic, Google Analytics with emphasis on understanding browsing and porn viewing behavior of customers, etc., are explained. The best thing about this course is that it also tells you what not to do. Instructors will talk about best practices and serious mistakes committed by adult web industry entrepreneurs. Another interesting and important aspect which is often left untouched by many people is bounce rate. There is a dedicated session for this topic.
Level 3 Course- Advanced
Ad-blocks pose a serious threat to porn websites. How do you overcome this challenge? With automation re-kindling the hope of internet businesses, what are the various ways in which automation can be leveraged? Among the downsides of porn industry, social networking sites cannot be used to their full potential. So, how do you setup campaigns are gain traffic? All such topics will be covered extensively in Level 3 Course. All in all, this course is informative, insightful, exciting and fun.
Again, do not get chocked. Choke your competitors with Adent.io's masterclass program. If you have any doubts, concerns or issues, feel free to drop a line or two in the comments section. I shall reply in a day or two. Adent.io can help you climb the pantheons of glory. Subscribe to our newsletter and keep watching this space to keep yourself abreast of trends in adult turnkey business and adult website business. My best wishes are with you and your adult website business. And yes, I almost forgot to mention this- Adent.io's turnkey software for sex toys business xMarketplace is a breathless stunner. To more about its features, head to the website now. Cheers!