-

14

mins read
We live in an era of fast internet, simplified web technologies, and quick online ventures. However, this was not the case a few years ago. Back then, hardly a few could think about hiring developers to develop even the simplest websites; it was insanely expensive, protracted, and laborious. Except for a few with hefty investment, the online venture was not a thing of commons.
However, today, as we enter a new decade, things have evolved beyond our expectations.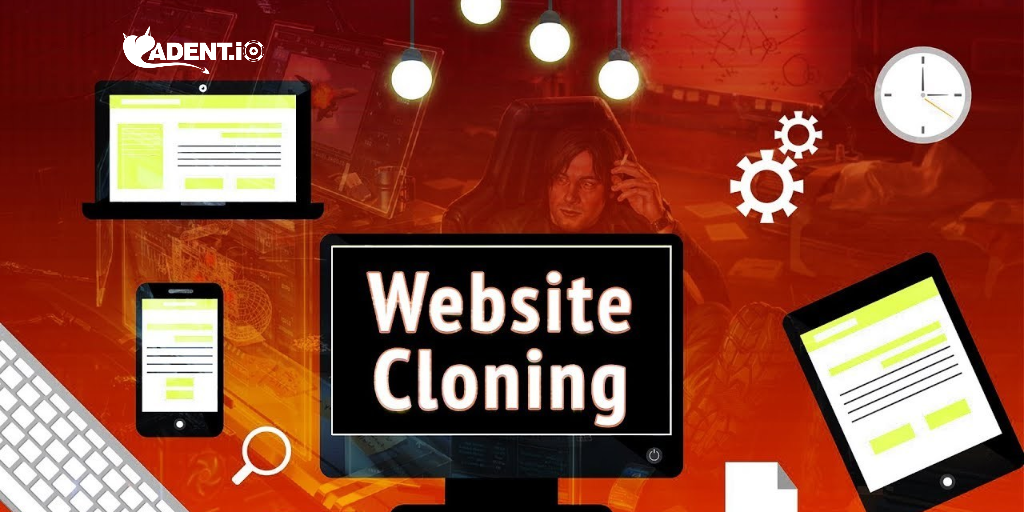 At this very moment, you need not spending a fortune to build any kind of custom website or mobile app. You need not even waiting for months to design, develop, test, and deploy your dream online platform. We now have simplified development, hosting, and deployment technologies, which not only build websites and mobile apps affordably but also more quickly.
You can literally get your website build, deployed, and running within a week of your first contact with certain B2B service providers.
One such way to acquire all the mentioned benefits is using a readymade clone script.
What is a readymade clone script?
Concisely, a clone script is a ready-made website builder inspired by an existing business. Script cloning is a process of developing a unique website with improved designs and functionalities inspired from an existing website. If implemented properly with increased research and innovation, a clone script can build an even better website than the original itself.
Take the most popular eCommerce site, Amazon, for example. Nobody can deny that Amazon has built a well-planned and cutting-edge website for the business. There is nothing wrong with getting inspired by it or thinking about building a similar website for starting a similar marketplace.
Say, you want to launch a similar website like Amazon for selling just 'printed t-shirts.' We are just saying; you could use the same cutting-edge website design and features of an Amazon clone script to sell many other things too. You can simply purchase a ready-made Amazon clone and start your printed t-shirts marketplace much affordably and quickly.
Why is there a market for clone scripts?
The most substantial reason why clone scripts exist is for giving entrepreneurs a head start for the obvious things so that they can use their efforts to innovate on top of what's already there; not orbit around the same circle repeatedly.
Just think, "Why would you want to spend a fortune developing the same thing from scratch when it's already achievable as an inexpensive clone script? Would you love re-inventing the wheel, or purchase a wheel from the market and utilize it for constructing a new type of cart?"
When you are using an Amazon clone script, it doesn't mean that you are duplicating Amazon.You are using what's already there in a clone script, and customizing on top of it for any additional innovation.Say, you might want to customize the theme, include a newfeature, eliminate a feature you don't require, integrate different payment gateways, and many more.
Be advised that there isno way to clone a website through some tool or automation that can copy the source code and modifyit as per customized requirements. A clone is purely an inspired solution that developersbuild from scratch, and buildingit takes all that research, designing, coding, testing, money, and efforts of the developers.
It is just that, script vendors make a calculated investment to build the scripts for once, and sell them to multiple entrepreneurs as ready-made solutions. Re-selling is what that differentiates a readymade clone script from a custom solution developed from scratch. Otherwise, even the clone script developers implement everything that a custom solution needs.
Hence, if you have been thinking that readymade clone scripts are just cheap rip-offs of popular websites with no innovation, you should get in touch with a proper software development company that develops good clone scripts; not just any random Google search result that says, "Free clone scripts of popular websites."
Benefits of clone scripts for entrepreneurs
Before we move deep into the benefits of clone scripts, it is imperative to understand if you even need these benefits in your project. You should read and analyze them carefully to deduce –"if you need these benefits, or you can undermine them for a more crucial necessity, which you can acquire only through development from scratch."

Although there is hardly a chance that something is present in development from scratch but not in the clone scripts. Whatever requirement a certain readymade script does not offer, you can always go for customization to add it on top. On this node, let's find out why clone scripts remain a more reasonable choice in certain scenarios:
Based on tried and successful business models:
Business and revenue model share two of the most crucial requirements for starting any kind of commerce. While you have lots of doubts about trying and testing a completely new business model, the clone scripts bring you the bests of the revenue models already running successfully in the market. When you clone a successful website, you also clone its business model along with unique features and other elements.
Lower the turnaround time for deployment by 100x:
It takes a lot of time to develop even the simplest websites from scratch. You need hiring developers, designers, software testers, and other experts to execute all the phases of SDLC (Software Development Life Cycle) from the beginning. However, when you are using a ready-made clone script, you can by-pass most of the phases of the SDLC and jump directly into the deployment. Depending on your requirements and different script vendors, you can get your website up and running within a few hours. You just need to purchase a script and install it on a web server of your choice, that's it.
Reduce the time required for research and planning:
Before SDLC, a web development project goes through a series of research and planning. You have to investa lot oftime in finding out the best tech stack, features, trends, developers, third-party tools, and a lot more. Every step in the planning consumes a great deal of money.Sometimes, you may even need to scrap the entire plan and begin from zero. However, clone scripts from reputed developers readily go through these refinements. As a client, youreceive a well-planned script;youjust have to develop your business model, required features, and find a good script for it.
Come with cutting-edge features and prompt modules:
Although most of the clone scripts are ready-made in nature and offer a plethora of built-in features, you might sometime seek some extra features for a unique project. Most of the time, vendors also develop ready-made modules, plugins, extensions, and templates for their scripts. Like the clone script itself, you can purchase and install these modules to extend the base features of your script.
Clone scripts are future-ready for customizations on top:
For anytype of requirements that youcan't find in a clone script or any of the ready-made modules, they offer full source-code access.Youcanalways modify the source code by yourself or canhiredevelopers to customize it for you.So don't believe when somebody says that clone scripts are not customizable or scalable. As long as youget the source code access, youcando anything with it to transform your website in time.
Bug-free live solutions in the quickest time possible:
Like every other phase of research, planning, and SDLC, clone scripts come in the market after going through rigorous testing and bug fixing. Moreover, as long as it has been in the market, with every live website running on it, a clone script becomes perfect through repeated testing from entrepreneurs too. Therefore, if you are purchasing a clone script, you get something so refined that it would have been impossible even after years of deployment, had you developed your website from scratch.
Lower your venture investment by at least 10x:
With somuch coming as built-in, with somuch customizability, and with the freedom from re-inventing the wheel, it is obvious that the overall cost of your project would reduce by hundreds of times. If you have been thinking about investing $100,000 in development from scratch, you can do the same thing using a clone script from $1000-$2000. To make it more exciting, the price of many of our adult business scripts start as low as $200.You can check on adent.io anytime.
The liberty to try, test before you pay for it:
You can't get this benefit ever in development from scratch. You can try your project and its features only after it is ready. Moreover, you cannot turn back from it. However, vendors set up free online demo of their clone scripts so that clients can test and experience before paying for the source code. If you don't like it, you can always choose to skip and experience some other script, until you find the perfect one. Many times, vendors also offer limited versions as free clone scripts of popular websites to let you install the script on your own web server, and test it.
Clone Script to Build a Porn site successfully in a snap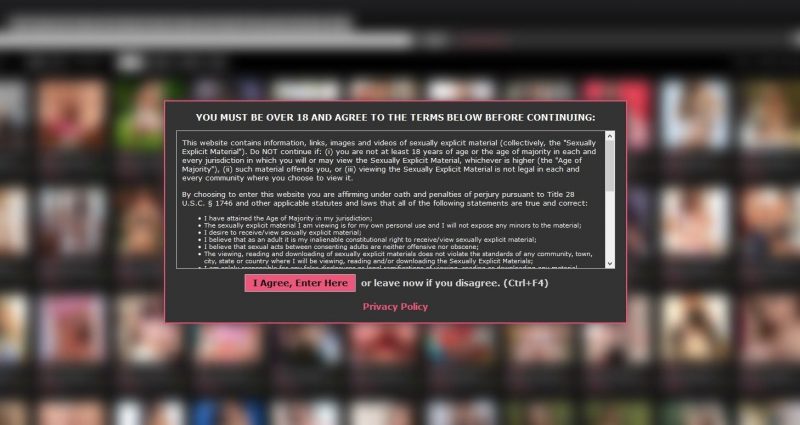 We, at adent, provide clone scripts to build profitable adult websites. We have scripts and ready-made solutions to build adult businesses, such as pay-sites, phone sex sites, fan sites, sex toys stores, and adult magazine sites; porn site script is one of them.
Using our xStreamer script, you can build and launch a porn tube website in a few hours. We have cloned the best features and business models of top porn sites like Pornhub, Xvideos, YouPorn, and xHamster in this script. With a combination of the best tried and tested features, xStreamer is a perfect clone script to build a porn site for your online venture.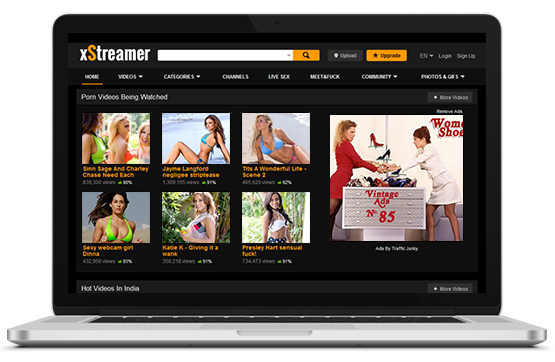 This script possesses every benefit mentioned above in the previous section. In short, xStreamer is-
Open-source

Customizable

Scalable

Mobile friendly

SEO friendly

Fast and secure
Revenue models:
Apart from the cutting-edge features cloned from top porn sites, the focused monetization channels will give you N number of ways to make money from your tube site. You can integrate-
Pre-roll and post-roll video Ads

In-video Banner and Text Ads

Site wide Banner ads

Charge premium from Porn Studios

Premium membership from usersto-

Watch without Ads

Download HD videos
Modules and Extensions
Like every popular clone script, xStreamer also is power-packed with additionalmodules and extensions. You can simply install these modules and add a new, ready-made feature without even touching the code. There aremodules for themes, Hub Traffic API integration, additional payment gateways, video embedder, and much more.
Which porn site would you like to clone?
When porn drives 70% of internet traffic, you can't doubt that porn streaming is a profitable business. Although the market is already brimming with popular porn sites, it is still profitable and can accommodate more of them.Youjust need a good business plan; we will take care of the website development and all the customizationsyou might need for it.
Just remember that you are not cloning a business but a business model, and you have to come up with some great niche ideas and content to drive traffic. The benefits of clone scripts can offer the easiest solutions to start your business, but its development and growth are still in your hands. So choose a good script and rule the internet-porn market. Feel free to get in touch with us for anything related to adult business and development.