-

16

mins read
Our blog on How to Make Money by Selling Nudes Online? Was received well by our beloved readers. In many of our previous articles, we provided answers to the following questions: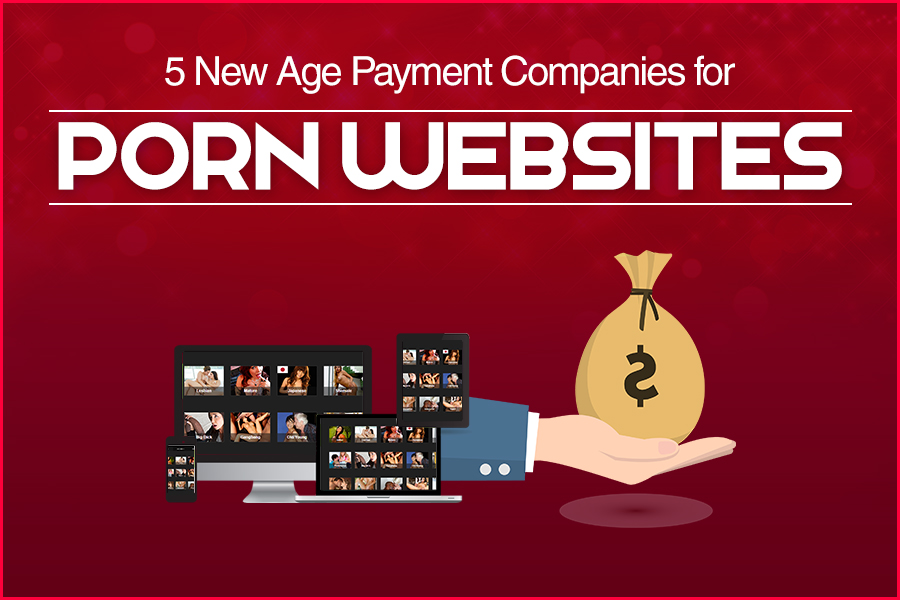 How to make money from a porn website?

How to build a porn website?
This article is an attempt to describe the 5 new age payment companies for porn websites. I have been using IndieBill for the past 6 months and hence, I should be the go-to person to review the payment company.
IndieBill
Overall Rating
In my opinion, IndieBill deserves an overall rating of 8 on a scale of 10. There are two departments in which its performance was poor. The two departments are: Traffic Generation and Regional Blocking. There are no dedicated marketing tools to promote a webcam girl's website / Skype shows. Regional blocking provisions are very well integrated in other payment companies. In all the other departments, IndieBill is simply outstanding.
Payout Rate
The payout rate is 85%. This is amazing and perhaps, no other payment company comes close to IndieBill. As stated earlier, the only problem is the absence of marketing tools to generate relevant traffic. For established content creators, this is the ideal payment company as traffic generation shouldn't be an issue.  To be upfront, the site features and functionality are decent. But they can be a lot better and IndieBill is making upgrades so that sellers and buyers can share some exciting experiences. The site presently uses spreadsheet software and hence, both the link and information to which your adult tube website is to be updated should be furnished.  To enhance and promote quality customer navigation, there are specialized sale options for Skype shows and Snapchat accounts.
Chargeback and Cashbacks
IndieBill draws its strength from sellers. The payment company solicits maximum information about the various types of payments. Sellers can reach out to the support team of IndieBill if they are uncomfortable with the existing payment types. Depending on the interests and expectations of the sellers, this payment company will suggest suitable alternatives. Chargeback issues are a rarity. In case of chargeback issues, IndieBill team will do its best to handle disputes. Cashout mechanism is similar to what most of the clip sites follow. More often than not, Cashout happens in the middle and end of every month.
Issue with Site Traffic Generation
Site Traffic generation is arguably the biggest downside of IndieBill. This is one of the reasons why only webcam models with huge client base are comfortable with IndieBill. Quality of the website is top notch and the support staff are great and absolutely friendly. Promotional programs are limited. Their referral program isn't a hit because of moderate incentives. And yes, payout rate is high. That said, marketing of the site is entirely left to the seller. This can seem overwhelming to people who aren't social media savvy and are yet to attract targeted traffic from clip stores, adult forums and adult directories.
Privacy
Privacy protection is manifested in the functioning of this payment company but the absence of regional blocking feature is strongly felt.  Hardware and software requirements are completely met and adult webmasters need not download anything to use this site. The process of uploading is smooth and easy.
Model Guides and Resources
Model guides and resources are aplenty. If you think there is anything missing, you have all the leeway to contact the support team and you will be surprised to know that the support staff are willing to travel the extra mile to address your queries.
CardBilling
Remote User Management
CardBilling accepts all types of businesses pertaining to online entertainment. And of course, adult entertainment comes under the purview of online entertainment. It is a known fact that many adult entertainment websites operate on a subscription model and hence, remote user management can be leveraged by CardBilling. More often than not, webcam sites and Skype-based adult websites use tokens as payment anchors. Token payment comes under non-subscription billing. Both subscription based and non-subscription based payments are handled by FlexPay API which is integrated in CardBilling.
Registered Trademark of Verotel
The installation cost is $500 and the annual fee stands at $500. The costs associated with compliance and risk management are covered and hence, no extra fee is required.  The all-inclusive transaction rate is 5% and it is non-negotiably low. It is noteworthy to mention that this payment company is a registered trademark of Verotel Merchant Services B.V. And yes, Verotel is a registered payment institute with the Dutch Central Bank. Thus, it is safe to assert that all the money will be held at one of the largest banks in Europe from which weekly payments will be processed.
Payout Period and Payout Mechanism
The payout period is weekly, every Monday. This company pays by the following:
Support
Coming to end-user support, CardBilling offers an all-inclusive package. Support is round-the-clock and this payment company allows users to revoke their subscriptions and learn about their transactions history. There is no minimum term of agreement. That said, it is preferred to cancel the account in time at-least 30 days prior to any new annual registration fee.
CarBilling Affiliate Program
This payment company has adopted a Verotel's Reseller Program and the CarBilling version of this reseller program is CardBilling Affiliates.
SegPay
SegPay is yet another global leader in online payment processing business and specializes in pandering to the requirements of e-commerce merchants across a swathe of continents. Its presence is significant in North America, Europe and Canada.  It has been in the payment processing business for the past 10 years.
This payment company is known for its:
State of the art billing
This payment solution is characterized by very high volume throughput. Not only are the transactions secure but also absolutely scalable. And yes, fraud detection is yet another advantage.
Superior Customer Service
Right from implementation to account activation, the customer support staff shall help the clients in every endeavor. Personalized service is always in the offing. Just like its competitors, it offers round-the-clock real time support.
Tools for Success
The following three features define Tools for Success:
Flexible Billing

Real Time Reporting

Custom Pay Pages
Flexible Billing
As far as flexible billing is concerned, online merchants can opt either for one time billing or recurring billing. One time billing is all about charging customers for single purchases. Recurring models are subscription based models which can be renewed every 30 or 60 or 90 days. The customer is entitled to cancel the membership plan as per his / her volition. More often than not, the dollar amount charged for one time purchases is typically in the range of $2.95 and $100. The charges are apportioned according to a fixed duration. For instance, if $10 is charged for 30 days, $30 shall be charged for a duration of 90 days. The minimum duration stands at 3 days.
Recurring Billing
Recurring billing is different from One-time billing. For the first purchase, the dollar amount to be charged can stand anywhere between $2.95 and $100. However, for subsequent purchases, it cannot be more than $50.
Token Based Billing
Another interesting billing mechanism supported by SegPay is Token Based Billing. It is a payment mechanism in which users can pre-load funds so as to fulfill their future purchases. This payment mechanism is conducive for programs which offer videos, games, mobile apps and pictures.
Dynamic Billing
There is an alternative to Token based billing called Dynamic billing. In this payment mechanism, the user can decide on multiple purchases and merchants can generate the price point to be charged on the payment mechanism.
Tools for Success
Some of the tools for success include:
This module essentially deals with password management system. Not only is this automated and secured but also robustly designed to control consumer access to your online programs.
It is a common business practice to reward recurring and loyal customers. As long as a loyal customer decides on to retain your services, you can always reward him / her with discounts on membership programs. Not only is this a great way to express gratitude towards them but also helps you enhance your membership base.
More often than not, customers like single click purchases. Single click purchases often result in repeat transactions from regular customers. To make their experience hassle free and seamless, a single key identifier is to be provisioned.
It just doesn't matter to SegPay whether you are a single proprietor or an enterprise. If you are serious about feeding your stats into an enterprise tool, you can avail the features of SegPay reporting tool and its post back notification system.
One of the best ways to increase the wallet share of customers is by cross selling relevant product offerings. SegPay's cross sell program is fully compliant and is a promising way to generate revenue.
People love trying new things. That said, they are skeptical about spending money on new offerings. To win the trust and confidence of customers, you can offer trial feature. This feature essentially entails limited trial area of website for a limited duration. Slowly and steadily, the audiences can be converted into full membership customers.
Coinsnap
Emergence of Bitcoin
Bitcoin is the next big thing in fin-tech industry. The beauty of bitcoin is that it allows you to sell more at lower costs when compared to traditional payment methods. Thanks to bitcoin, it just doesn't matter to whom you are selling, what you are selling and where you are selling. The reach of bitcoin is so huge that no matter where your customers are, payments can be accepted for digital products and services. Coinsnap is a promising new age payment company which provides the necessary infrastructure to enable Bitcoin payments on your adult website.
Technical Integration
Technical integration is made effortless through Coinsnap API library which encompasses advanced solutions. For all intents and purposes, Coinsnap library houses online shop plug-ins, hosted shopping cart solutions and payment buttons.
Industries Supported
The services of Coinsnap Payment Company are not limited to adult entertainment industry. Right from eCommerce to online entertainment industry, most industries are supported by Coinsnap. You just need to contact the support staff of Coinsnap to know if this payment company caters to the requirements of a particular industry.
Revenue Models
The following revenue models are supported by Coinsnap:
Membership accounts

Pay – per – download

Pay – per – Use

Pay – per – View

Product Sales

Payouts – > Both Single and Batch are supported

Micropayments

Loading online wallets
Advantages
Here is a brief list of its advantages:
Access to dashboards

Facilitation of daily settlements through Dashboard

Zero risks pertaining to charge-back

Very low fees

Absence of rolling reserve

Payment pages are customized

API integration with Bitcoin payment is made effortlessly easy
Globway
Globway is the right destination for people with digital content rights looking for ways of billing the content to customers. This professional payment company offers a host of billing solutions such as:
Mobile Billing Solutions

Voice Billing Solutions

Premium SMS Billing Solutions
At the very outset, I would like to bring it to your notice that Globway adheres to both local and country regulations.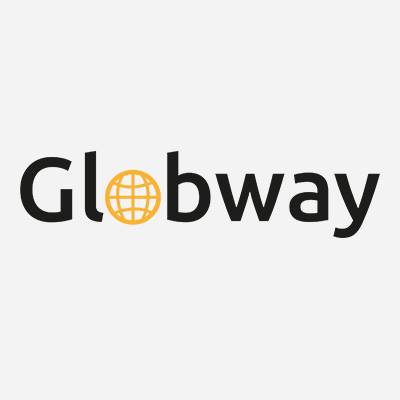 Mobile Billing Solutions
Often called as Mobile billing, WAP billing, One Click billing, Operator billing and Direct billing, Mobile billing is a new payment method in which consumers are billed recurrently on their respective mobile phone bills through mobile operators. Whenever a customer visits your adult mobile site so as to gain access to adult digital content or play levels in adult games, standardized payment screens are shown to him / her. The payment screen portrays charges, frequency, product offering and additional payment details. The moment the customer presses the OK button, the amount gets added to the mobile phone bill. And yes, the mobile phone company forwards certain amount of money as revenue share to the billing company to the content provider.
Voice Billing Solutions
Voice billing solution is the oldest and perhaps, the most direct billing mechanism. In this type of billing, the consumer dials a particular prefix number so as to gain access to your digital content and subsequently consumes it. The monthly operator statement contains the total charges attributed to the digital content. This type of billing can also be used to bill non-audio content.
Premium SMS Billing Solutions
Mobile traffic can be divided into two categories: MO (Mobile Originated) and MT (Mobile Traffic). Mobile originated traffic is all about the simple messages sent by the end consumer. Mobile terminated traffic is essentially about the simple messages sent to the handset of the end consumer. In either of the cases, a premium charge is billed per SMS. This is reflected on the customer's mobile phone bill at the end of every month.
More often than not, SMS billing is used to bill digital non-text content. And yes, the consumers can be billed for one time charges and charges per time period. As an integral part of their business practice, companies resort to this type of billing method to bill mobile video, mobile music and mobile games. One observable trend is that more and more countries are resorting to Mobile Billing.
If you have any doubts or queries, feel free to drop a line or two in the comments section. I shall reply in a day or two. If you want insightful blog posts on how to build a porn website, subscribe to our newsletter. Keep watching this space for inputs and insights on how to make money from a porn website. My best wishes are with you and your porn venture. Cheers!