-

6

mins read
Since webcam modeling has become a money-spinning career in the adult entertainment industry, as a camgirl, you are required to put extra effort into creating visually stimulating live cams to succeed as a beginner. Additionally, it will help you earn more money and get more fans, as well as increase your traffic. 
As with the adult webcam business, camgirl competition is also fierce. Your success as a cam girl depends not only on broadcasting and entertaining viewers with your voluptuous assets but also on the technical quality of the video. So focusing on the essential webcam modeling equipment should be your top priority. 
In this article, we will discuss the modeling gear needed for cam girls like you. Although the amount of equipment you will need might not be massive, its quality will be crucial. By the end, we will also provide a list of cam modeling gear of successful models. So stay tuned till the end.
1. Professional Camera
The first piece of webcam modeling equipment you need is a professional camera. Though, you don't have to spend much on buying a camera, as a budgeted digital camera delivers the required quality nowadays. 
Many adult creators use a mirrorless camera due to its lighter body. For example, let's take the Sony Alpha 7M3. With 4x digital zoom and 3 inches screen size, the camera can create 4K UHD video at (3440 x 2860) 30p at a video resolution of 2160p, allowing you to broadcast breath-taking video.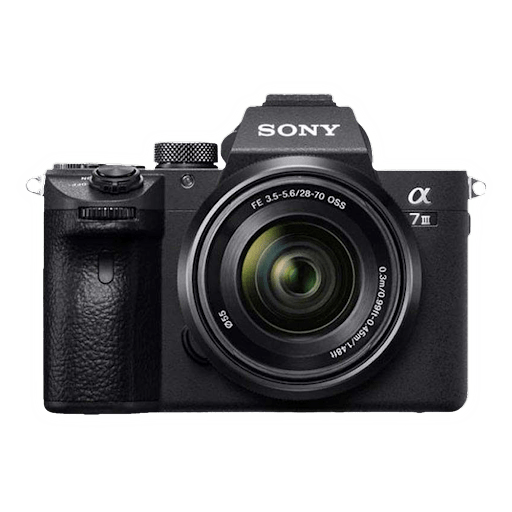 Though mirrorless cameras aren't exceptional in any category, they do everything cam girls need, all in a tiny body that can go everywhere.  So it's easy to see why cam models prefer mirrorless cameras over DSLRs.
When you purchase a professional camera, note what type of connectivity it provides. Additionally, if you are on a tight budget, you can buy entry-level cameras, which will work just as well.
2. A Smartphone that Records Video in 4K
Suppose you can't make it out with a camera; choose a smartphone for your live streams. But it should have some essential features for video recording. Otherwise, your live broadcast won't look good.
Starting from the big players like Apple iPhone 14 Pro, Samsung Galaxy S23 Ultra, OnePlus 11, and Google Pixel 7 have the industry-best camera quality that broadcasts your live cams in 4K or even 8K UHD.
Sometimes it can be tricky to live stream in high resolution for a long time using smartphones. So you use your smartphone to record your adult video and short live sessions.
3. High-Quality Microphone
A microphone is a must-have webcam modeling equipment. If your audio breaks or creates slug noise during your performance, it makes a massive distribution among your viewers. That's why you should use top-notch microphones that can eliminate ambient noise and enhance the audio quality to the limit.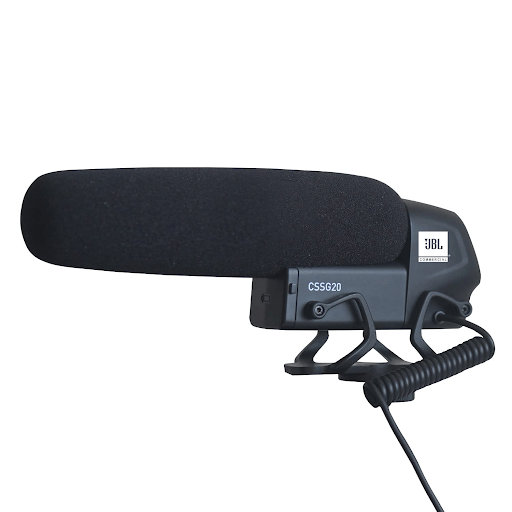 If you're interacting or performing in live streams, we suggest using shotgun microphones. It can capture sound clearly, reduce mechanical vibrations, and seamlessly transmit your voice to your audience. 
For ASMR live streaming, condenser microphones work well. It has excellent volume and mix controls and lets you record quality ASMR videos. Don't rely on your laptop or PC microphone. Because it lowers the quality of your performance as it is unmovable and allows background noise. 
4. Durable Tripod & Mount
A shaky live cam is not something that anyone likes to watch. So as soon as you decide which camera and microphone you want, make sure you also purchase a tripod or a mount for it.
The stabilizers you need depend on the location of your broadcast and how much movement you require. The primary tripod every model uses is a 3-legged tripod. It helps you hold your camera or phone while you perform. 
If you're broadcasting outdoors, then use a gorilla tripod. It is designed to be compatible with mirrorless and DSLR cameras, so it lets you film 360-degree panoramas. However, if you're planning on creating POV content, the GoPro head strap mount facilitates this.
5. Video Lights
One of the most crucial gears for webcam modeling is video lights. It helps you set the right mood for your performance. But the video lights may change depending on where you shoot and what you're shooting. 
The most obvious choice of lighting is ring lights. It is handy, cheap, mobile, and very simple to use. Furthermore, you can install ring lights quickly whether you live stream indoors or outdoors.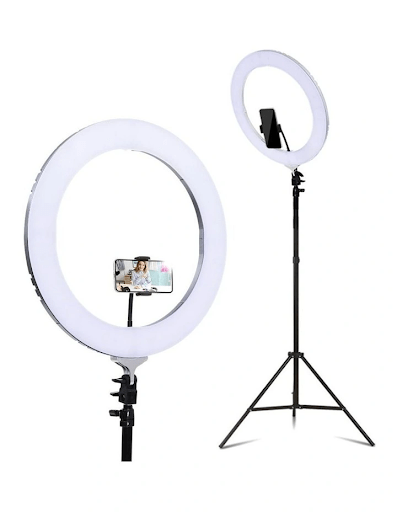 Try using smart LED lights to attract viewers to your live cam room. You can control the temperature and intensity of most LED lights nowadays, which helps you set the perfect tone for your live stream. 
If you want to offer high-quality entertainment to your viewers, like those professional cam models, consider using a softbox light. Though it enhances the viewer experience, you may need to spend more time setting it up. 
6. Sex Toys 
Whether you're a solo or a couple performer, you need to have some sex toys that you're comfortable with. Check to ensure a sex toy, such as a vibrator or a dildo, has a silicone head that is easy to clean and is latex- and phthalate-free.
There are times when you have to do long live broadcasts, so you'll need to buy sex toys that have powerful rechargeable batteries. You should consider the following features when choosing your sex toy: a quieter motor, a greater variation in vibration speed and intensity, waterproof, flexibility, and battery runtime.
7. An Amazing Computer
A computer is an indispensable asset for cam models to edit and publish videos on cam sites. However, if you prefer a laptop, that's fine as well. To make your live broadcast seamless, your PC or laptop must have the following features:
New-gen high-speed processor 

High-performance memory and SSDs

8GB RAM or more

Powerful graphics card (Nvidia or AMD)

USB port 

SD reader

Webcam
Read through each page's specifications before buying a laptop or PC. Also, make sure you compare a computer/laptop with 8 GB of RAM with another with 8 GB of RAM, and so on.
8. Video Editing Software
After you buy your laptop or computer, it's time to look into video editing software. It is one of the essential webcam modeling gear that lets you transform your video to a professional level. 
Though you can get lots of video editing applications on the play store and app store, it's best to go for Adobe. You'll get many interesting creative tools that polish your video seamlessly. 
9. High-Speed Wi-Fi
One thing you should always remember to have as a cam girl is high-speed Wi-Fi.
A bad connection can ruin your whole live broadcast, causing your entire performance to be useless. 
Since Wi-Fi directly impacts your performance and earnings, you should look for a broadband connection with the following features:
Roaming

High-capacity load balancing

802.11ac Wi-Fi standard

Network firewall

Indoor and outdoor coverage
10. A Nice Background
Finally, we recommend having a nice background as part of your modeling equipment for webcamming. Most live performances are at home, so you can spend more money revamping your bedroom to reflect your broadcast theme.
Though, it doesn't mean you need to decorate your room lavishly; a simple poster can do the same magic – if it mirrors your personality or the tone of the live broadcast. 
The Takeaway
We would like to ask you a question before we say goodbye. As a cam girl, have you ever felt annoyed about giving your hard-earned money to the cam site? If you say yes, then don't worry; we have a solution for you. 
All you need to do is to have your own adult fan website. "Isn't building a fan site costing thousands of dollars?" we hear you ask. No, it's not the case if you build your modeling website using a turnkey solution.
Though there may be several turnkey solutions, xModel by Adent.io stands out the most. How? xModel helps adult models/performers like you build membership websites that exponentially increase your income at an affordable price. 
Also, the adent's support team provides free installation service and free product upgrades for 6 months. You will have multiple revenue channels, including PPV content, model subscriptions, e-commerce, premium content, and many more, to earn lots of money.
That's it! Thank you for reading our list of essential equipment for webcam modeling. And we hope it helps you pursue your career as a cam girl. 
FAQs Related to Essential Webcam Modeling
1. What Is The Most Important Piece Of Webcam Modeling Equipment For A Cam Girl?
You can't do webcam modeling without a good camera, period. Still, most phones these days can shoot good-quality films and are strong enough to do long live sessions, so that is definitely an option.
2. How Much Money Do You Need to Buy Webcam Equipment?
How much you need to spend on webcam modeling equipment is entirely dependent on the quality of your live streaming. If you want to broadcast on a higher quality, like professional cam models, you have to spend a lot. 
If you're buying everything new, it's estimated that you will have to spend around $1000 – $1200. This cost will be lower if you go for a pre-owned product.
3. What Gear Do Cam Girls Use?
Some cam models rely on very technical kits, while others prefer to work with a more mobile setup. Here is some of the gear that popular cam models rely on for their live broadcasts:
1. Olivia Owens is a Chaturbate cam model with over six years of experience. She uses the following modeling equipment:
Asus Zenbook Pro

Neewer ring light

Blue Yeti USB microphone

Lovense vibrators
2. Famous cam model of Sext Panther, Laila Forde, recommends the following cam modeling gears: 
Logitech C920 webcam

Blue snowball microphone

HPUSN softbox lighting 

UBeesize ring light