-

7

mins read
Affiliate marketing is one of the most overlooked ways to make money in the advertising world. Whether you're running an adult tube site or an ecommerce website selling furniture, affiliate marketing is a great way to guarantee stable income without much intervention once set up. The best part is that unlike a lot of other promotional efforts, it's also a way to gain reputation and authority. Think about it, if you're an affiliate marketer for one of the biggest players in your industry, you're simultaneously gaining recognition as a partner, which can only be a good thing.
Once you've set up your own adult website, affiliate marketing can help you get started with your monetization strategies, because most long term ones like SEO take a while to come to fruition. Running affiliate marketing programs in parallel also doesn't cause your website any harm, so why not? The process is pretty simple too. Once you sign up for an affiliate program, you'll be given resources that you can use on your website. These resources can be either ads, banners and pop-unders, or full-fledged content like photos and videos. You're then given a unique tracking link which installs a cookie in the clicker's browser, so whenever the user who clicked visits their website or signs up, you're credited for it. These cookies basically track user behavior, and may or may not have an expiry date.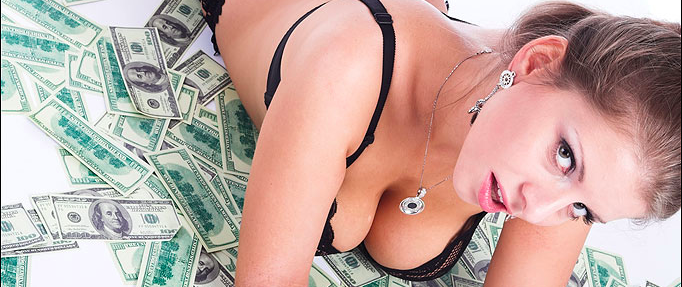 With everything set up, you need to focus on getting more traffic. SEO and social media are two of the biggest contributors to traffic, so you'd be wise to focus on them. More traffic on your website means there are higher chances of users clicking on ads and banners which you can make money from, through affiliate marketing. Think of it this way, if you didn't have any affiliate marketing programs, you're making money only through what traffic you get; but with affiliate marketing, you're making extra money by redirecting traffic that would have just closed the tab. Sounds interesting? Here's what you need to do:
Sign Up As A Cam Site Affiliate
Adult webcam networks are one of the most popular avenues of adult entertainment. There's just nothing like interacting with a model in real time, the intimacy is something else. Since it's so popular, a lot of people are looking to get their fix of a good cam site from their favorite porn tube sites. If you either own an adult tube site or adult live cam site, signing up as a camming network affiliate can mean big bucks, if you're doing things right. For example, on an adult tube site, place banners and ads for relevant cam girls according to the category, like ebony cams in the ebony porn category, teen cams in the teen porn category and more. This way you're connecting relevant networks and giving your users more choice while turning a profit yourself. Just make sure you're selecting the right networks offering a good payout plan and schedule. What you can also do is refer models to these sites, model referrals pay far more than signups.
Promote Popular Membership Programs
Some of the biggest names in the business such as Bangbros and Brazzers, offer membership packages for specific sites or all their content, with exclusive videos not seen anywhere else. With some clever placement, you can make a lot of money from people signing up or even taking trials. These websites will usually send out trailers and tidbits or photosets which can be posted on adult tube sites. Users are then asked to visit the official site and signup for more content if they like it. If you're placing the right banners and ads on such videos, you're sure to score a lot of signups and rake in the moolah.
Think Out Of The Box
Photos and videos are not the only way that adult content can be delivered. Consider marketing media like video games, adult sex toys, sexual supplements, phone sex and more. With mobile devices becoming more and more powerful, as well as being used more widely to view adult content, games are a great way to market a brand. Embed a small adult game in your website that can be played while waiting for a video, or create a separate section for it, so you'll be offering something none of your competitors do.
In case of sex toys, feature affiliate marketing programs from adult toy stores online on the solo porn category of videos and if possible, identify the toys used so that you can advertise for them specifically. For couple videos or kama sutra videos, add affiliate programs that sell sexual supplements, aphrodisiacs and the like. The possibilities are truly endless if you look at the whole marketing process as a whole. One thing most users appreciate is personalization, so if you're offering something truly relevant to the content they're already perusing, there's a very high chance of them clicking on it.
So there you have it, three easy ways to make money as an affiliate adult webmaster. You can either completely devote yourself to affiliate marketing or just use it to complement regular efforts, both of which have the potential to become really big. That's actually the great part about affiliate marketing, you aren't necessarily tied to a single thing, and have the flexibility to explore other options. A good affiliate marketer can easily set up processes to make thousands of dollars a month without much intervention, so we recommend you get into it and test the waters to see for yourself what kind of a world it is!