-

15

mins read
The camming industry has grown much wider in the last 10 or 15 years. Now there are more users who are willing to shed some decent money. 5 years ago, this scenario was completely different. Every day millions of viewers logon to adult cam sites such as sexcamly.com, bongacams.com, camster.com etc. It goes without saying that they visit such sites to watch cam shows, and if they don't like it, they logon to a different site or select some other model. The model who the visitor was watching earlier, lost a visitor. And chances are, he or she isn't going to watch that particular cam girl's show again.
If you are an adult cam model, you must be knowing the number of visitors is equally proportional to the amount of money that goes into your pocket. Some tips and tricks must be followed by every cam girl to increase their fan base and daily number of visitors. Especially for amateur cam girls these tips are nothing short of God granted boons as they do not have enough experience to lure users to come back again to them. Increase your number of fans from one day can start your own custom porn cam site, and earn much more amount of money.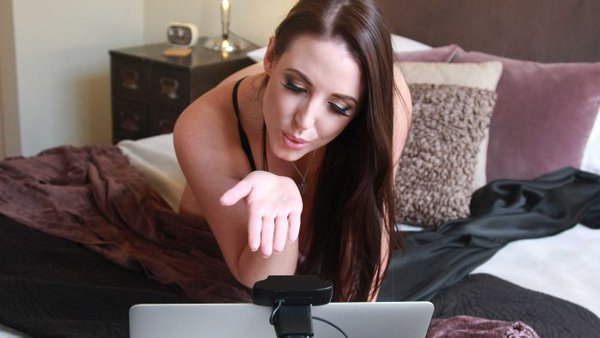 Most of the users still come to watch your shows for free, but a few people come with money. This small percentage of audience has millions and billions of other options, as there are a countless number of camming sites and more number of cam girls to choose from. You have to follow some tricks to keep them watching you and pay you to watch more. Here are some ways to increase number of visitors:
Tips and Tricks
Being an adult cam model is not an easy task, so never take it lightly. You will have to provide quality show to your visitors, otherwise, they are not going to visit you again. The quality of your show can be improved using many things. A better HD camera complemented with high speed internet connection is the best way to start with. An HD camera will provide better resolution and video quality and a high-speed internet connection will make your videos smoother to buffer from anywhere around the world.
Also, focus more on your performance than anything else. Love what you do, or else you will come out boring. No adult cam site is going to pay you unless you have visitors. You have to give your 100% to win customers heart. Here are some of the important tips which will help you increasing the number of visitors and money:
1. Entertain and entertain: The best tip to make people love you, is to always keep them entertained. Don't just sit or leave your camming area. Talk with your audience, do things for them. You can also dance. Don't just wait for someone to take you into private chat. Keep giving them something. You can always shake your body, move, or suck on a dildo, or anything which keeps you active. If you are just sitting there, people are not going to like you and they will go to any other adult cam site. Try switching positions, it will give them a better look at your body from different angles. Change your dress in front of the cam. This is also a good trick to keep them entertained and like you more. Try different things, and keep your audience always entertained.
2. Camming Area: The way you set your camera is very important. Setup your camera in a way, so that it gives a good view of your camming area. Keep your performance area clean and neat. And always keep everything you need in reach, preventing you from getting out of the camera zone in the middle of the show. Also, keep the camming area well lit. Lighting must be good. Keep lighting mild and not too much. Always keep your camming area brightened during your performance.
3. Talk more and Type less: People love to hear the voices of adult cam girls. Interact with your audience using your voice. Don't always keep typing. People are there to look at you and no one is going to pay attention to your chat box. Talking will also save you a lot of time. You can keep performing while talking. This will keep your visitors more engaged with you. Even if no one is chatting, break the ice by talking about anything and someone will surely reply. Call visitors by their real name (if you know them).
4. Stay fit and sexy: People come to watch you and your body. No one will pay to watch you if you don't keep yourself fit. Always eat good and healthy food. Exercise regularly and avoid stress. It will improve your mood and physical appearance. This way, you won't have any sick days and you won't have to take any days off. Also, no one is asking you to become slim. Many visitors like bodies of different shapes and sizes and not everyone is going to like a slim body. Just keep your body in shape and healthy, and you will be loved by your intended audiences.
5. Promote: Social media holds the magic of promotion nowadays. You can easily build your following through social media. You can also stay connected with your fans, which will make them know you more and like you better. You can create contests on different social media websites like pick a random winner, pick someone's tweet or a comment. And then you can reward the winner with a free private show or with your free set of sexy photos. This trick is very successful and is known to lure more costumers towards your cam page.
Twitter:

Many

adult cam

girls and

adult porn cam site

use twitter for promotion. It is very adult friendly and you can use it easily. You can tweet your photos and gifs. You can consider running different contests on Twitter. Contests are a great way to go viral via people tweeting on your hashtag (designated by you) and retweeting your tweet. Organise a contest and give free skype shows for winners. You can also reward the winners using your sexy photos or videos.  This will increase your fan base.
Tumblr:

It is a very good adult friendly social networking site, where you can create your own blog. You can share your images, gif's and videos along with links to your

adult porn cam site

or your own

custom porn cam site

. Tumblr has recently become very popular among cam girls. Attach your links on your posts and attract more customers.
Facebook:

Although it isn't adult-friendly, but still there are many ways to promote yourself. Don't post any nude content and increase your fan base by posting semi-nude pictures and videos. You can use Facebook to announce your schedule. You can organise different contests here as well.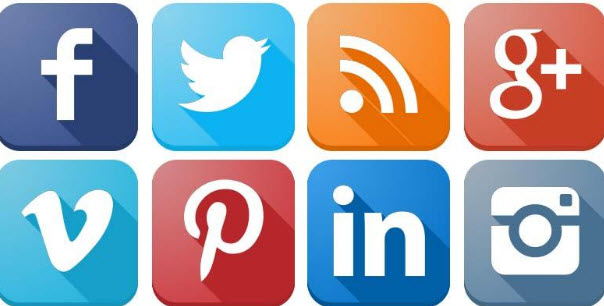 Vine:

was once adult friendly, but not much anymore. But still, you can post short sexy video clips and announce that you're going to be online.
Instagram:

is another way to increase you fan base. It is also not adult friendly, but many people on Instagram are looking for sexy people. Create hashtags according to your name, along with some sexiness in it. Provide links to your cam show site. Organize contests. Let the winner decide next show or video. This will increase the number of visitors.
There are many other social networking sites which you can use to promote your cam page. You can use Google+, WordPress.com, Youtube, DailyMotion, Blogger and much more.
6. Use Toys and Dresses: There are many sex toys available which you can use to entertain your audience. Get a bunch of them in attractive colours and use them wisely. Ask your visitors for which one to use. And use it in a sexier way. You can also try different outfits in a single or different shows. Get a nice and hot pair of lingerie, or get more and change them in the middle of the shows. Show them to your visitors, and ask which one they would like you to put on. Try roleplay with different costumes. Play a nurse or a high school girl. People like roleplays a lot.
7. Do more public shows: If you are a beginner and want to increase your fan base quickly, the best way you can do it is by hosting more public shows than private ones. There are many advantages in doing a public show. You will be reaching thousands of people, rather than just a single person on a private show. Your custom porn cam site or adult porn cam site page will have every day new followers, along with the old ones. Public shows generally provide more profit. You can get paid by multiple users, rather than being paid by just one on a private show. Though they won't be willing to pay much, but due to a larger audience, you will make more money in lesser time, along with building your own fan base.
8. Better Profile: This is a basic but a very important tip. Your profile page is like an introduction page to your adult cam show. It should not just give basic information about you. Include your hot images, or an introduction video message. You can also add tip menu and the types of shows you perform. Include highlights from your previous shows. Don't give them much of your shows in the highlights. Just a glimpse of what you offer. Also, don't forget to mention chat rules.
9. Don't work for free: You want to earn money, but you also want to increase you fan following. But you can't do both by performing for free. Start with minimal charges, and increase them with the level of shows. Charge your customers to do what they ask for. And believe me, many users from your audience will ask you to do a lot of stuff and most of them will pay you to do so. Starting from lesser rates to higher will keep your visitors interested in you. People are here on an adult cam site, and they will pay you to do stuff for them. Use this point and earn more, along with increasing the number of visitors.
10. Interact more: Talk about random stuff with your audience, but try to keep it kinky and sexy. Keep them reminding about the schedule of your shows for the following day before logging off. Keep mentioning about the timing when you will be back, and tell them that you will be waiting for them. Tell them the exact timing and date, also mention for how many hours you will be online the next time.
Use this tip in the last 5 minutes of your every show, or you can use it in the middle, and believe me, most the visitors will be waiting for you the next time you login. One more thing, once you have committed, don't be late. Never ever keep your audience waiting. You are not the only cam girl. There are many adult cam girls available on different adult porn cam site and custom porn cam site. Always be on time and make them happy.
Bottom Line:
The world of camming business is very vast and to make a solid fan base you will have to follow several tips and tricks. People are not going to watch you again if they didn't get entertained the last time. You have to entertain them along with chatting with them. Make them love you. Ask them what they want to see.
And not just this, you can increase your number visitors by promoting your adult cam site on various social networking sites. This is not an easy work, and to build an audience, you will have to work hard. Your performance in front of the camera will bring you more people and keep the old ones. And once you have a large amount of people watching you, it will easily keep increasing. Just follow the above-mentioned tips and tricks, and soon you will have millions of people waiting for you to perform for them.