-

12

mins read
Being an adult webcam model is an easy and lucrative career for many. Typically common among women, adult models, and porn performers, camming is nowadays an easy income source for anyone serious about this line of work. Just pick a site (s), create your model profile, start live streaming, engage the users, and money flows from the camming platform to your bank account.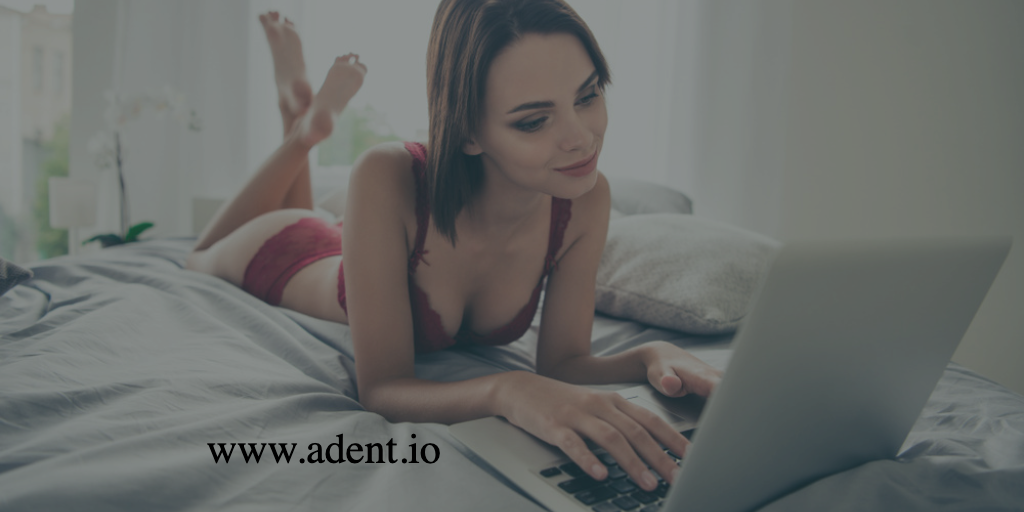 However, to attract users and persuade them to pay you as a webcam model, you need to work hard. Unfortunately, after all the hard work, you don't get to keep 100% of the money you make from the users. The webcam site takes away 30%-50% of your income as commission. For instance, Chaturbate, MyFreeCams, and BongaCams take up 40%, while LiveJasmin up to 20%-70% commission from the models.
Besides, like every lucrative business idea, camming too is densely competitive. Visit any of these sites at any time, you can see thousands of live-models calling users to their profiles. There is only so much model can do to increase their revenue in such a scenario:
Limited revenue channels: As an adult webcam model, you are limited to the revenue channels the site provides you. The rules and regulations on the platform restrict you from applying yourself completely in a controlled environment.
Limitation of ideas: Even though you come to know about some awesome ideas, you cannot just expect a third-party site to apply those for you. You are limited to the same channels everyone is using. You are just like yet another sheep in the herd.
To make the best out of your camming career, the ultimate goal shouldn't be modeling for a third-party site. Instead, you should focus on creating your own identity with your personal model website. This should be your first step towards a profitable career.
If you are an adult model, porn performer, or a cam model looking to take control of your webcam- career to make big money, this guide will help you to set up your own webcam model website. Besides, you will learn about lucrative business models that you can use to make money with a personal fansite. So let's proceed.
Make your own fansite – The Business Model
The business model of running a personal model website is similar to that of the popular camming platforms like Chaturbate, LiveJasmine, and BongaCams. However, there is a slight difference, which actually is the game-changer.
Your own webcam model website would not be a marketplace but a dedicated platform. There wouldn't be other models to compete with but just you and your own identity. Only two types of users would make your website:
Model/You/Admin: You will be the sole model/ admin/owner of the website
Users/visitors/fans: The users will be your fan base, which also infers that you need to become a popular face with a fan base before creating your model site.
It's a simple business model. Whatever be the income, you get to keep all of it. Of course, you will also be responsible for sponsoring the expenditure to run a website, but you will master your business without anyone telling you what you should follow and what not to do.
You will have full control over everything about your personal model website and freedom to choose as many revenue channels, which brings us to our next point – ways to make money with personal fansite.
Make money from your model website-The Revenue Model
After the porn industry, webcam models make most of the money. However, there has been a gradual shift in the trends already. Porn models are now moving towards webcam modeling. As they already have a fan base from their previous career, it doesn't take much time to capitalize and attract the user base to their personal model websites.
It's all about relative survival and simpler ways to make money from the adult industry. Webcam modeling and model websites work exactly in the same direction with their unique revenue modes and channels:
Subscription model:
The most popular revenue channel for fansites or webcam model website in the subscription model. Fans purchase a monthly/weekly/daily/annual membership of the website and get access to all the posts, content, and services from their favorite model. Interestingly, models can refine the subscriptions further by creating different levels of membership. For example, an expensive but all-access membership and a cheaper but limited-access membership plan.
Transaction model:
It's the same as the pay-per-view model. Users need to pay individually for every content, post, or service from the model that they want to access. Want to see the latest video clip –pay for it, want to request a private webcam show- pay for it, want her autographed nudes –pay for it.
Hybrid model:
As the name suggests, it is a mix of all popular revenue models, which work on different kinds of users. Yes, not every user would want to subscribe or not everyone would want to pay for individual stuff. That's where offering a hybrid of different revenue models works best. You can offer most of the access t the members while keeping some special offerings in the transaction model. For example, access to the public chat room to the members-only, while everyone has to pay individually to request a private cam show, purchase autographed nudes, or watch video clips.
Sub-Revenue channels:
It's not a defined term, but I am using here to refer to the revenue channels within the major revenue models. If we take live cam shows as a revenue channel, it consists of various channels within, which make its sub-revenue channels:
Tips or donation:
Fans can purchase on-site tokens and use them to send tips to the models. There could be N numbers of motivations to send tips to a model. Users may want to encourage models, place specific requests, or participate in some contest started by the model. Be advised that tips and donations make most of the earnings of a webcam model.
How you can increase your revenue on your model website?
The above-mentioned revenue channels are enough to route the flow of income towards your model website, but you have to work hard to encourage users to use them. The following tips will help you to increase your prospects and encourage more and more users to pay:
1. Focus on building your fan base first
Don't just jump into building your personal model website. Make sure you have enough fan following who would not mind paying you up. It's your fan base and brand identity that attracts traction to your personal website. Without it, you are better off on popular third-party sites like Chaturbate, OnlyFans, and ManyVids.
Work hard on these platforms to build your fan base

Remain online for longer durations

Offer a few things for free of cost

Sign-up on multiple sites to gain exposure
2. Capitalize on male fantasies
Most people have different tastes and fetishes when it comes to adult content. Even the big porn production houses make money by meeting those tastes and demands. Cater to those fantasies on your model website, too. Engage in conversations, ask your fans about their fantasies, and offer them exactly what they want.
3. Sell merchandises and fetish articles
It's a broad term to define that people purchase N numbers of stuff from adult models. Ranging from autographed nudes to used undergarments and even bath water of models sell at high prices. This also implies that you should add eCommerce features to your personal model website to sell stuff. To increase your sales, you can follow these tips:
Take good photographs

Set prices lower to attar sales

Don't use PayPal for payments

Use adult payment solutions like CCBill

Build an email list of your persistent customers

Leverage Email marketing to attract more users
4. Take advantage of Fusion Marketing
Fusion Marketing is a way to promote certain brands, products, and services bundled with your regular products or content. For example, you can promote sex toys of certain brands in your webcam shows. Fusion marketing need not be for brands or others. You can, in fact, promote yourself in many ways. Say a user purchases one of your explicit video clips. While delivering the purchased clip, you can bundle the preview of yet another clip of yours.
How you can make your own fansite?
A few years ago, it would have been an expensive undertaking to make your own fansite. If you were going to make an adult site for your fans from scratch, it would take fortune and months of development and testing. For even a lower development cost of $50/hour/developer, you can imagine the overall cost for a project that takes at least 6 months with a team of 5-10 resources.
Fortunately, we at Adent have fixed this problem already for you with our xModel script. We know that the model website is the new cool in the adult market, and adult influencers have been making loads of money using this business model. That's why we built our xModel script to let such influencers build their personal websites at a dream cost.
What is xModel?
xModel is a CMS (content management system) for adult performers, cam girls, and internet models to let them build their personal websites and integrate multiple revenue channels to make money with personal fansite. Created by industry veterans, xModel offers an assortment of integrated tools to run successful model websites:
Membership subscription revenue channel

Additional Pay-per-view revenue channel

Integrated eCommerce store and shopping cart

Live webcam streaming

Virtual on-site currency/token system

Social Media tools

Custom blog module

Calendar and events management

Multiple payment gateways
The xModel script is the answer to all your needs for branding yourself and growing your fan base online as an adult model. If you are an adult influencer, looking to build your independent online presence, xModel is the easiest and most economical solution for you.