-

14

mins read
There could be two reasons as to why you're reading this,
You're looking forward to start an affiliate marketing business/how to get into affiliate marketing.

You're already running one and you just want to know the best affiliate marketing tips out there!
It doesn't matter which one it is. Because this read is going to be full of surprises – you'll be coming across the best affiliate marketing tips (for both beginners & experts) and a few affiliate marketing statistics as well (that's to add fuel to the fire).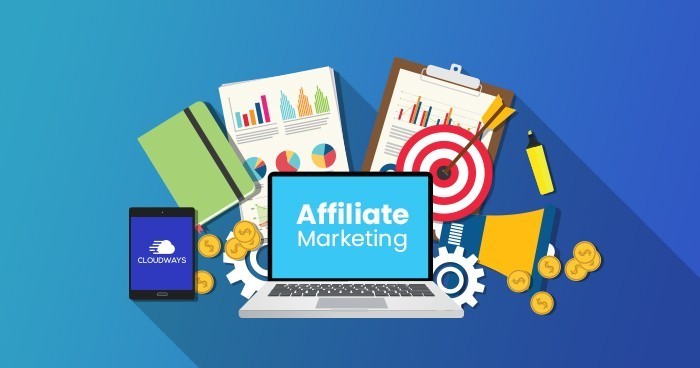 So, let's get down to business shall we (assuming you know what affiliate marketing already is)?
Best Affiliate Marketing Tricks For Your Business
This is where we'll be looking into some of the best affiliate marketing tips. We'll be going forward by dividing it into two sections – the first section will be all about trying to increase your affiliate revenue while the second will be about tips and tricks to improvise them.
But before that, what you need to run a successful affiliate marketing program is a website and a chosen niche that you think would do just fine!
Now, to the first best affiliate marketing tip!
Tip #1 – Own Your Audience
This doesn't mean you buy your audience by paying some random amount of money. Owning your audience in marketing terms means the direct access you get to reach out via multiple channels!
Now, think of it! What good does it make when you constantly redirect your traffic without collecting their email addresses or making them follow your social handles?
Over a period of time, if some mishap happens and your site gets penalized, you'd have to put in all of that work again! Simply said, you'd have to start from scratch!
So, it's important that you start to own your audience while carrying out your affiliate marketing activities! How do you do it? It's pretty simple!
Build a robust email list (

using pop-ups are a good idea to get started

)

Grow your social handle followers (

increase followers on all social platforms

)

Entice audience with informative content (

podcasts, eBooks, guides, etc

)
With that done, let's head to our next best affiliate marketing tip!
Tip #2 – Write More Review Blogs
Blogs always come in handy when you want to get the message out! And if you're an affiliate marketer, there's no better way to earn revenue than coming up with review blogs.
The thing is, while researching, we came to find that review blogs are more of an uncracked technique. You don't get to see a lot of affiliates coming up with review blogs. And that's exactly the reason why you should be doing this.
Here's an example for you to understand better,
When you search for Spotify on the web, you get 300 million-plus results (the double quotation is a type of search parenthesis used to get exact search results),

But when you type "Spotify Review", you get only 20,000 results

See the gap difference? That's how huge it is! If you're saying 20,000 is already a big number, you don't have to worry about results that come after the third page.
A well-written blog following the best On-page SEO techniques can help you rank better. And placing an affiliate link within it can help boost affiliate revenue!
Quick Affiliate Marketing Statistic: 65% of affiliate marketers use blogs to generate traffic.
Tip #3 – Shoot Videos for YouTube
A couple of them love reading blogs. While a couple of others would prefer the same to be in a video format.
It's those people who you cannot afford to miss because when it comes to affiliate marketing, every lead is a potential lead! And that is why you've got to be ready in every possible way.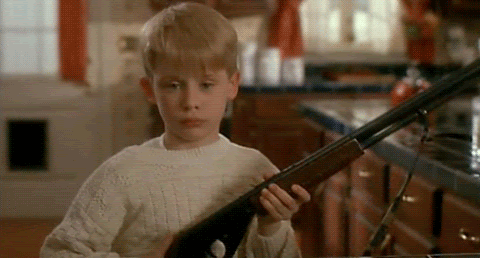 When you come up with a product review blog (or any blog for that matter of fact), try creating YouTube videos simultaneously. This way will help you save time because your research for the blog will help you with the video as well!
Also, while uploading the video, make sure to leave a link for the product in the description. And create a comment (and pin it) with the affiliate link – piece of cake!
Tip #4 – Go On a Social Media Marketing Spree
"When people said Doge was going to the moon, social media had a generous contribution to the uproar!"
Point to be taken, social media can help you market anything if you do it the right way!
You can come up with a new product review blog or a YouTube video and share it on your social handles. With consistent referral traffic from each platform, you'd be getting pretty decent views on your landing page.
And if your landing page has the charm, you'll be getting quick sales on your dashboard!
Here are a few tips that can help you with your social media marketing,
Find suitable social platforms for your affiliate marketing business (

find where your audience are

)

Use appropriate hashtags for maximum visibility and reach

Use tools like Buffer to automate your social posts on different platforms – helps you save precious time

Come up with witty lines or videos to increase audience engagement
If you're not getting satisfactory results, push further. Remember, you never should underestimate the power of social media marketing!
Tip #5 – Optimize Your Content for Voice Search
How many voice searches did you do the previous month? 100? 200?
Statistics say that even an individual who does not regularly use voice queries tries it out of excitement – just to know how it works!
The introduction of voice search devices like Alexa and Google Nest has made it possible for people to get results in a second. Since most affiliates out there haven't started optimizing their copies for voice searches, you might get an edge!
Also, this isn't going to take you forever! All you have to do is include a couple of long-tail keywords and frequently asked questions because voice search is all about asking questions right?
Quick Affiliate Marketing Statistic: Amazon alone has more than 900,000+ affiliates.
Tip #6 Partner Only With High-Profitable Businesses
When you make a sale, you ought to have a fair cut! Because that's what affiliate marketing is – selling products and services on behalf of businesses and getting paid for the same!
While you're planning to be an affiliate marketer for a new product/business, here are a few things you should check in advance,
What's going to be your commission percentage for every sale you make

If it's a monthly subscription business, how long will you be getting the payout

How the business is performing and what people think about their products/services
When you chalk down the above-mentioned, you'll know better whether to partner up with a business or not! Also, it is okay to compromise on a few things.
For example, say if a product has a large audience base and potential in the market, you can compromise a bit on the commission percentage – the sales number will keep the revenue figures intact.
Tip #7 – Promote Multiple Products
This particular affiliate marketing trick has two benefits,
Make some extra revenue from the same blog post/video

Having a backup plan
When drafting a blog post about one particular product, try saying something about another product as well!
For example, put in a line saying "If you're checking out xxxx, you should check out xxxx as well! Would be a good addition to your marketing stack!"
Also, promoting multiple products can help you get going even if one of your partnered products goes out of the market!
The key is to stay afloat even when things go down south????!
Tip #8 – Reveal Yourself To the World
People need a face to rely on! To trust what's being said! And to make decisions based upon them. So, if you're going to start an affiliate marketing business, you better be "THE Affiliate Marketer" rather than a normal affiliate marketer amongst thousands!
If you've written a blog post, let the world know that it is you who has written it! If you're making a product video, put your face in front of the camera! Over a period of time, people will get to remember your face and you'll be more like an influencer figure in the market!
Your product recommendations will mean something and people will eventually start buying what you market without too many questions. It's a win-win situation – you get yourself recognized and you make money on the way!
Quick Affiliate Marketing Statistic: 67% of affiliate marketers use social media to connect with customers.
Tip #9 – Offer Coupons and Discounts
Who wouldn't love a heartwarming discount especially on the product they're about to buy?
Make sure you come up with coupons and discounts for your affiliate products. Black Friday and Cyber Monday sales are periods where affiliate marketers make extensive use of coupons!
Here is an example,
The above is probably a social media post or a banner by an affiliate! He/she could have just gone with the 40% off but chose to use a coupon along with it – helps drive sales and traffic around the year!
So, always keep an eye out for product discounts and make sure you leverage the situation!
Tip #10 – Consistency Is the Key
If you think this isn't an affiliate marketing tip, you should reconsider because this is the most important of all!
Staying consistent is the key to everything! Doesn't matter whether you want to start an affiliate marketing business or learning something new, you should make sure that efforts are continuously put!
In this case, you've to monitor how your blog posts or your videos or your social posts are performing. Keep a track of the affiliate links and products that are performing well. And those that don't do well, find ways to make them perform better. Also, refine your email list to make sure that there aren't hard bounces!
We could go on, but at the end of the day, it's your affiliate marketing business and you should continuously improvise to be on the top!
But, we can give you a sweet little addition – a highly beneficial affiliate program!
Adent Affiliate Program
Adent is one of the best tech solution providers for the adult industry. With a diverse range of products (that'll allow you to create perfect alternatives for Pornhub, OnlyFans, Brazzers, Charturbate and more) on the shelf, Adent gives you plenty of products to choose from.
You get a 30% commission for every sale you make. Say, for example, you make one sale of the xMember product (which costs $399) you make $119.7 out of it! For 10 sales, it'll be $1197! Lucrative right?
Since this is a narrow industry, you'll have no trouble cracking it! You don't believe it? Here's WebcamStartup, an Adent affiliate program partner who makes more than $4000!
Also check Adent's premium affiliate program.
That's what they did! And you could always do better! With such an affiliate program in front of you, we believe the question "how to get into affiliate marketing" will no longer be on your mind!
Sign up now for adent affiliate program.
The Bottom Line
We've now reached a conclusive end! We've come across the best affiliate marketing tips that can help boost your affiliate revenue, a couple of affiliate marketing statistics and a beneficial affiliate partner program as well!