-

16

mins read
When we think online business, the initial ideas that pop-up in our minds spread across tech-related ventures, eCommerce, or on-demand services. Hardly anyone thinks about the adult business sector. It is mainly because a majority of mainstream services and laws do not support adult businesses. Take Stripe, a payment gateway solution, for example, they don't support payment services for adult websites.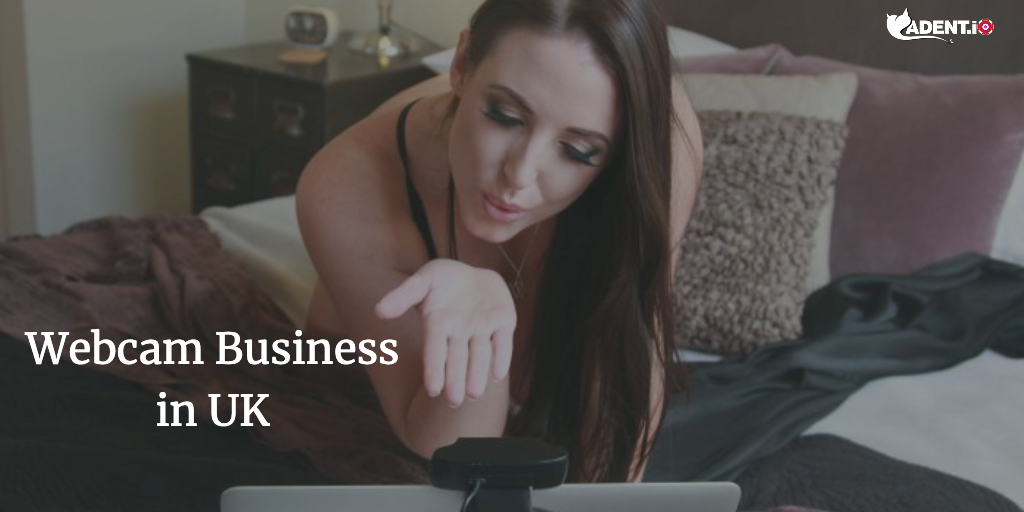 It doesn't matter how legitimate is your business idea, it's hard to get a conventional stream into this line of work. Interestingly, the same thing that restricts the adult sector from impending in the mainstream market also showers loads of prospects on anyone who dares to venture into it.
Take adult webcam business in UK for instance. If we list the benefits of an adult webcam business, it would come out as a huge one of profits, exclusivity, and traffic. You will notice that starting in this sector is not as difficult as it seems from a distance. Although the execution requires a little effort, it's the basic rule of any profitable business idea that the trickier it is to execute, the better is the chance to stay exclusive and reap the profits.
If you are from the UK or any part of the planet, where laws permit adult webcam services, keep reading this article, as we are going to discuss some interesting adult live cam business ideas with innovative strategies to earn greater prospects.
Rise of Adult Webcam Industry in the UK
Cam websites became a trend in the UK a decade ago. Exactly 10 years ago, a Newsbeat study revealed that large numbers of British women were already working as webcam models on various sites. The overall webcam market in the UK was worth more than a billion pounds in 2009 itself. With huge growth in the numbers of adult live cam sites and recession taking away their day jobs, British women found an easy income source in the line of live webcam models. Making £30 per hour plus bonuses were kind of a big deal when you don't have a salaried job.
The accessibility to work in an international industry allowed the British women to continue in a secretive environment, as they could also put geo-restrictions on their profiles so no one they know would find out what they are doing. The economic slowdown rather revealed an entirely new revenue source for women. More importantly, it was a much safer and accessible alternative to going out as an escort or porn model. The live cam models could work right from their bedrooms and make handsome amounts.
You can guess the number of women choosing this line of work by the fact that the biggest cam site back then had over 27,000 active models, 17 million users, and around 12,000 new users would sign-up every day.
How Is The Adult Webcam Industry Now?
Although Britain witnessed massive growth in the sector due to the economic slow-down, the modern proliferation of webcam modeling is a result of the rise in the accessibility of digital technologies.
Every kind of sex worker ranging from escorts to porn models and strippers have reinforced their use of digital technologies over the past decade. The main reasons being increased profits, anonymity, and lesser risks of exposure. For example, the rise of internet porn hit professional porn models hard as it brought online piracy and amateur porn with it. The conventional porn production was no more as profitable as it used to be. While piracy stole their money, the risen popularity of amateur porn depleted the leftovers too.
Adult live cam sites came out as a unique way to provide direct-to-consumer content and bypass piracy. It was interactive and real-time, so there was no stress for production hassles. A good internet connection, a webcam, a mic, a computer, and a nice background are all you need to get started. Now, anyone can work in the adult industry and claim his or her share from this big pie.
As the barrier to the entry point of the adult industry has diminished, there has been a rise in the number of women choosing this line of work instead of going towards much riskier and exploited sectors like porn, sex work, and escort business.
The Market Is Not All Breezy 
The global nature of the adult webcam business, which was a reason for its growth, is now becoming the biggest problem for the webcam models and the businesses associated with them. Due to the lack of physical boundaries, cam models now are competing with models from around the globe.
Take the UK and the US webcam girls for instance. The cam website models in the UK or the US generally work on their own on big platforms like Chaturbate and Live Jasmine. Most of them work hard and get their weekly earnings from the platforms as per how much they have collected from the users. It's straight: the more you collect from the customers, the more you make.
However, now they are competing with the models from comparatively low-income regions, such as Romania, Colombia, and the Philippines. These places have grown as central hubs in the adult webcam market. The part to worry is the live cam models here work under a contract of professional studios. These studios give them fixed monthly salaries. They don't get what they make. Most of the time they work frequently in exploitative conditions.
Therefore, before venturing into the market, you must note that prospects of webcam modeling maintain a plethora of uneven distributions based on different nationalities, laws, geo-locations, gender, and race.
Two Popular Ideas to Start an Adult Webcam Business
Although we have seen some unique adaptations based on different niches, two types of cam website platforms have mainly captured the current market:
·      The B2C Webcam
The adult live cam platforms hire in-house models who work in different shifts for a fixed period daily. The platform pays a fixed salary to the models, no matter how much they make. Most of the time, platforms give extra bonuses to their models for extraordinary achievements. The salaries of different models vary as per popularity and experience. The model may work right from their homes. 
·      The Peer-To-Peer Webcam
The peer-to-peer webcam modeling platforms bypass the hassles of hiring the models in-house. Instead, they allow anyone to sign up on the platform as models. After a minimal profile verification and on-boarding process, the models can start streaming. The live webcam models here don't get a fixed salary. They use various built-in monetary channels (tips, private shows, paid messages) to make money. The platform keeps 20%-30% of the model's earnings as commission.
Unconventional Ways to Hire Webcam Models
In either of the business models, you need cam models from the very first day to conduct the business. So what are the ways you can adopt to find models for your site?
1.     Peer-To-Peer Organic Sign-ups
Of course, organic sign-ups will happen. Interested webcam girls will sign up on your platform if they find it profitable. However, you will face the chicken and egg problem in the beginning. No model will sign up on your site if there are no users on it, and no users will visit your site if there are no models on it. How can you deal with this situation? Even if you are planning a P2P site, you need some models ready to start with. That's where you can depend on the other three sources to get your models on the site. 
2.     Hiring In-House Models on Salary
Hire some webcam models in-house for your adult live cam site. It doesn't matter if you are giving them a fixed salary, or promising a handsome payout with less commission cut on whatever they make, get some models on-board. You might also want to consider charging no commission in the initial few months to attract more models. 
3.     Traditional Affiliate Programs
Run a model affiliate program on your site. Let users and professional webcam model agents refer models to your site and earn commissions. Model affiliate programs general allow a referrer to claim 2%-6% earnings of every model they refer to a site. In return, they market your platform and bring models to it. Even the existing models and users on a site can become model affiliates; same as Amazon's affiliate program. 
4.     Modern Model Affiliate Networks
There are webcam model agencies that supply models to the webcam platforms. Be advised that these are not conventional model agencies. They usually maintain their own inventory of live cam models, whom they pay from their side. If you want to use their models on your site, all you have to do is get a script like xCams model API. Using xCams to build your cam website, you get readymade access to thousands of active models right from the first day. You just have to pay a commission to the live webcam models API provider, rest is all yours.
Unconventional Revenue Channels for Webcam Business
Irrespective of the business model you choose, you have N number of ways to make money from a webcam site.
1.     Traditional Channels
For what it's worth, the traditional channels are the sole reason for this massive popularity of the live cam sites. Channels like Tips, Private Cam shows, Group shows, Sex chat, have done their jobs pretty well as of now. In fact, a majority of the revenue for modern cam websites are driven by these channels itself. Therefore, no innovative business idea in the UK or anywhere should replace these traditional channels.  
A majority of adult live cam models keep their private show rates around £1.99/minute. After paying the commission to the site, it becomes somewhere around £1.20/minute, which is not bad at all. Just by performing for 10 minutes in a private show, a cam girl in the UK can make not less than £20. Think of a site driven by hundreds of models doing 1-2 hours of private shows daily. The site can make a good sum with a 20-30% commission.
You can club the tips and the private shows with the following innovative channels, and you would see the difference in the income level:
Integrated eCommerce selling: Webcam girls can sell fetish items like Used panties and bathwater
Integrated digital products: Models can sell images, clips, Snapchat access, photo albums, etc.
2.     Subscription-Based
Some entrepreneurs stress on the idea that it would interest a man more if he could see more private-shows by spending a lesser amount at the same time. The idea supports monthly subscriptions as a solution. For a fixed monthly cost, a user will get access to multiple private cam shows, which the site can bundle with unlimited access to the model's private images and videos for some extra amount.
They think the subscription model will work best in B2C model, where platforms can pay fixed monthly charges to the cam models, schedule their daily shows accordingly. Moreover, the cam model will face a salary cut if she misses a scheduled show. They believe this idea will encourage users to commit to a site and develop customer loyalty like in premium porn sites.
Well, the subscription model can be a controversial idea for cam websites. Webcam sites possess an uneven distribution of live cam models in terms of popularity and earning abilities. Some models can be extremely popular and demand large salaries, while others work for decent compensation. You can't be sure if you can afford popular models on your site by charging the same monthly fee in exchange for access to all the models on the site.
Something like OnlyFans might do the job
OnlyFans is not a webcam-modeling site. It's an adult social media platform and uses the subscription model as its primary revenue channel. You might think about clubbing their subscription model with your webcam idea for better prospects. This is what they do:
The site works like Twitter, where people can follow different models and personalities. The only difference is users have to pay a subscription fee to follow a model. The models can decide how much they want to charge from the users to let them follow. User needs to pay an individual subscription fee to follow individual models. The models pay commission to the OnlyFans based on their overall monthly earnings through the subscriptions.
The same subscription model might have a decent application in the webcam modeling platform too. The site might allow its webcam girls to set-up their subscription fees. In this way, there won't be a burden on the platform owner to pay a fixed salary, as models would be making their own subscription money. The platform would earn from the overall commissions paid by the models.
What do you think? Can you think of more sophistications like this in adult webcam business? Feel free to share it with our readers.