-

11

mins read
Technology has changed our lives. It has changed the way we communicate with the world. Long gone are the days when people used to rely on letters, telegrams etc. Welcome to the digital world. We are now using instant messenger apps such as Hike, WhatsApp etc. The ecosystem of communication has evolved from 'audio only' to a combination of audio and video. Now, the landscape is heading towards a disruption called 'live streaming'. Many businesses are rightly adapting to the live streaming platforms and are no longer betting their chances on hosting their videos on third party platforms. Businesses have changed their perspectives. They now want to host their video and content on their own platforms.
This is not a bad idea. However, choosing a random live adult video script or a streaming platform without doing enough research on the things to be considered is definitely a bad idea.
One of my friends started from Ustream. He then migrated to Justin.tv and then tried Livestream. As a matter of fact, they were the best live streaming platforms before the advent of YouTube LIVE and Facebook LIVE. It is now a sorry state of affairs for an average firm as the white label plans of Justin.tv, Ustream and Livestream are meant only for deep pocketed firms. On the other hand, YouTube Live doesn't let a firm create a channel. As of now, it allows firms to create events. Facebook LIVE is deemed slightly unprofessional.
It is therefore not an easy job to choose the right live video streaming script. However, our checklist of 5 things to consider will definitely make your job 5x times easier.
Content Delivery Networks (CDN)
Content Delivery networks contain a distributed video streaming server script which is capable of delivering content to all the users. The delivery speed of the content depends on a variety of factors and one important factor is the proximity to the geographical location of the server. If your target audiences are closer to the geographical location of the server, delivery of the content shall be faster.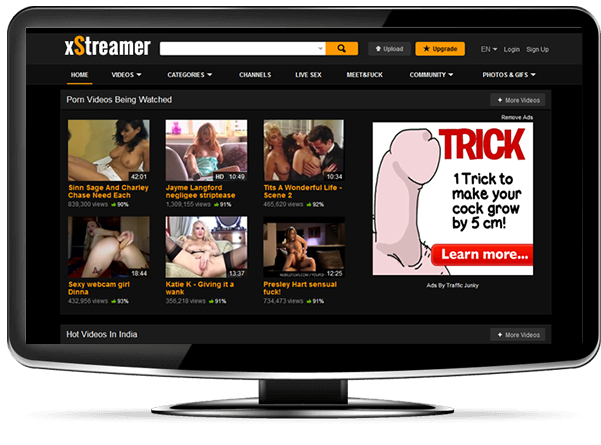 If your business is based in Los Angeles while your server is somewhere in South Africa, catering to the streaming requirements of audiences based in Europe and Asia becomes difficult. No doubt, signals within optical cables travel extremely fast. However, a lot of things can cause interruptions and result in disrupture. Your CDN partner should therefore have nodes closer to your intended audiences.
Quite a few reputed CDNs champion only progressive downloads and not live streaming. Some CDNs may support only on-demand live streaming. Some CDNs support both. Depending on your business requirements, choose the correct platform provider. First analyze your bandwidth requirements, verify the bandwidth rates of the CDNs and choose the best platform. Ask your live streaming technology provider whether RTMP feed is supported. For your information, RTMP stands for Real Time Messaging Platform.
Some of the well-known CDNs are CloudFlare, Amazon Cloudfront, Limelight, Akamai etc.    
In marketing, content is king. In video marketing, speed is the king. Most of the files sent over the internet are normal data files and not necessarily videos. Video files are large and hence, even faster connections tend to falter. In real-time, a lag of 5 seconds can result in losses. Crucial segments should not be missed. Re-winding may not be possible. Video just winds forward as soon as the next section loads.  
It is not at all a good idea to bet your chances on a very small number of servers. If you are targeting a localized area whose viewership is small, this idea may work. Even then, it requires a great deal of technical expertise to build and deploy servers. Whenever you stream videos with a CDN, a copy of the complete video data is maintained and sent to all the server nodes present across the world. Audiences who wish to watch the video will get connected to the server node closest to their geography. A robust CDN ensures great speed. A robust CDN puts an end to your buffering problems as well.
For all intents and purposes, CDNs can be classified as Tier 1 and Tier 2 CDNs. Tier 1 CDNs have the capability of accessing the complete internet routing regions within a certain dominion. In other words, the coverage of tier 1 CDNs is broad. Tier 1 CDN services are available for certain cost. Remember, customer experience is more important than anything.
IT infrastructure is inseparable from CDN. Ask your streaming provider if there are any dedicated hosting plans. Check if the provider has any hosting plans associated with the cloud solution. Depending on your business functionality and video demand, size of the concurrent viewers market and speed of delivery of content, budget allotted to the services, cost of ownership etc., you have to choose the hosting type and plan accordingly.
Well, platform providers generally offer three common configurations:
Cloud   

On-Premise

Hybrid of the above two
Cloud deployments are robust and highly scalable. On-Premise services are great as they provide you complete control of your IT infrastructure. However, be ready to incur recurring capital maintenance and hardware costs.
Digital Rights Management (DRM)
Businesses should choose those video streaming platforms which have DRM technology. Stringent action should be taken against any copyright breaches. DRM obviates all copyright breaches and protects your streaming videos from piracy as well. Digital Rights Management technology will provide safety and security to all your videos and video platforms. Some examples of robust DRM solutions are ExpressPlay, Google Widevine and PlayReady.
API access
API stands for Application Programming Interface. More often than not, many video hosting platforms have something called "Broadcaster API". Broadcaster APIs smoothen the communication between a service and other elements. For instance, you can use a broadcaster API and integrate it with your video platform dedicated for entertainment. The functionality of broadcaster APIs does not end here. Broadcaster APIs help businesses create their respective mobile and web applications. Live video streaming can be integrated into such applications. API is rich in code. This nature of API should be leveraged to integrate the videos.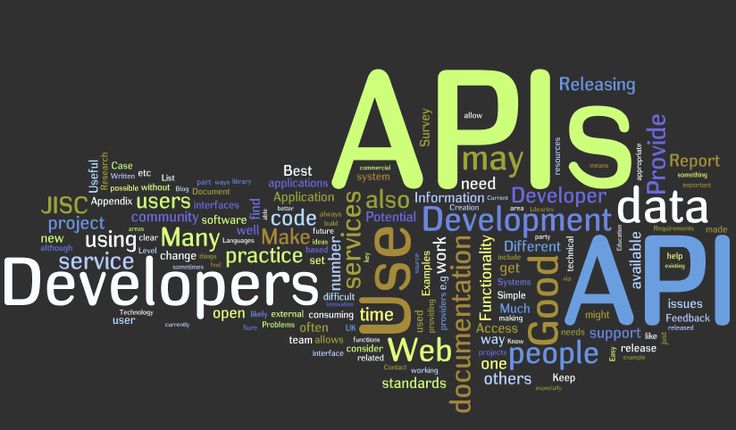 This does not mean that you should unnecessarily expose the intricate code to your non-tech savvy users. The foundational tenet of design is simple: Unless and until the user insists to access the code, code should be invisible. Live video streaming is not entirely about software or some piece of sophisticated code. It is essentially a combination of software and hardware tools such as:
Video cameras

RTMP – Real Time Messaging Protocol

Data transmission units

Cables

Video hosting platforms

Codec

Audio recording equipment
Most of the live streaming technology providers do provide a free trail. You need not burn a hole in your wallet to take advantage of the free trail. It is highly recommended to test the services of the streaming platforms and take a decision.
Online Video Player
Video players should be compatible across all platforms. In other words, video players should be compatible with all major browsers and devices. Apart from this, the video player should be loaded with superior customization options and plenty of features. Some of the customization options include provision of subtitles, integration of brand logo and design into the video player, presence of dual audios, annotations, tweaking the template of the player, adjusting the streaming behavior and quality, etc. And of course, user interface should be great. All such factors play a crucial role in great user experience.
As far as monetization options are concerned, in-video ads are a great avenue. Before settling for a video player, check 'Video-ads' integration feature. Security is yet another important aspect that cannot be ignored. Video player should be compatible with Digital Rights Management technology. Apart from offering high security to the video content, there should be a provision to add watermark to all the content. This will deter pirates from capturing your genuine video content.
Availability of tech support
Most of the live video streaming scripts promise round the clock tech support only in ink. When it comes to execution, they shy away from their responsibilities. When it comes to certain live streaming equipment such as encoders, unpleasant and unknown factors can affect the performance. The tech support team should have people with great industry experience to handle such problems. People with both experience and expertise will help your venture succeed.
Most of the platforms offer support in the form of email or a support forum. More often than not, there is a monotonous and painstaking process wherein businesses have to raise tickets, wait for their tokens and subsequently get their issues resolved. This generally takes days to resolve. In live streaming businesses, every second counts. It is therefore recommended to go with that platform which has phone-support and live chat support.
Some streaming service providers cleverly outsource their tech support to third party sub-contractors. Third party sub-contractors do not have technical expertise to address your problems. So, distance yourself from such live streaming technology platforms.
Video tube scripts should be affordable. They should not be overpriced or underpriced. Every penny spent on the purchase of adult video script should be worth the trust.
If you have any doubts or concerns, drop a line or two in the comments line. We will be happy to give valuable suggestions. Cheers!