-

9

mins read
Mediocrity in the camming industry often eventuates in guffaws. Mediocrity besmirches the good will of porn viewers. Not only does it have a grave effect on the earnings of the porn stars but also debases the good will of loyal customers. Recently, one of the popular live web cam video chat adult websites failed to fix the streaming glitches and hence, it resulted in an extremely sorry state of affairs. Most of the porn viewers took to twitter and expressed their dissent over persistent glitches. The live web cam video chat site defied the protocols of camming industry and this resulted in plummeting of its traffic. This dimension of mediocrity is simply unacceptable.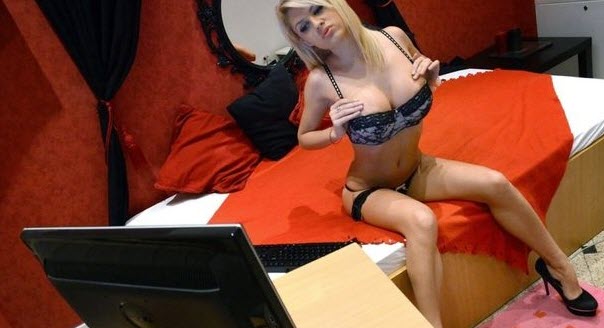 A great deal of responsibility devolves on the administration and management departments of the live webcam sites. In case of serious glitches, live webcam sites may lose crucial points in the global rankings list.  The website rankings may drop by 1000 spots and traffic shall nosedive. Why do glitches surface? How do you tackle persistent glitches? How do you handle live webcam streaming?
Cam to Cam issues
Let us first identify the basic cam to cam issues. It is important to identify if there are any dreaded glitches. In case of dreaded glitches, majority of cams within your network will fail to initiate. To fix this issue, it is advised to reconnect by using the latest version of Mozilla Firefox browser. A glitch is often a temporary problem in which one of the intended features failed to work.
Software Bugs
Before digging further into the details, I would like to mention the difference between a bug and a glitch. For all intents and purposes, both glitches and bugs are defects. Glitches happen because of unaccepted behavior of the systems. Bugs are software defects. If there is a wrong line of code or a missing syntax, it results in a bug. Before purchasing an adult video script, verify for its bug-free modules. This is an easy definition yet a powerful one- xCams adult webcam script which is 99% bug-free.
Audio and Video Lag
Ensure that your audio and video are in linearity with each other. If they are not in sync with each other, you are essentially dealing with a glitch. How do you troubleshoot this problem? This problem can be resolved by opting for a different microphone source. As an alternative action, you may terminate the connection and re-initiate the cam. You can disconnect from your encoder and re-connect. An encoder is a software or a device or a circuit which converts information in one format to another format. More often than not, this results in standardization of the content and compressions. All these aforementioned remedies may not guarantee you satisfactory results. However, they shall make your life easy.
Here is another hack- Broadcast the streaming directly from "Start My Show" page of your webcam script. Also, it is suggested to not use the encoder. The resolution of the stream goes down significantly and the stream becomes free from glitches. Well, the issue is fixed but the solution is at the cost of High Definition resolution.
User Disconnections
Whenever you are engaged in a group chat, users may disconnect from the chat. This may happen often off-the-cuff and hence, there is no certain solution. Sometimes, the chat sessions get disconnected involuntarily. As a cam model, it is your responsibility to encourage the members to re-connect. To take a pro-active stance, mention a line or two about the disconnecting glitches in the beginning of the chat session. Porn viewers will commiserate with you and repose their good faith.
High Premium Private Shows
If you are well informed and aware of the persisting internet glitch, it is recommended to not engage in any high premium private shows. Customers who opt for such shows are premium members. By engaging in an interruptive and dirt poor resolution cam shows, you are slaying the golden geese. If your webcam network is rife with internet glitches, display a banner with an apology such as: "We are sorry for the inconvenience. High premium private shows will be effective from XYZ (time)." Your cavalcade of sensible audience will gracefully accept your apology. This is something which most of the live webcam sites fail to do beyond the moral pale.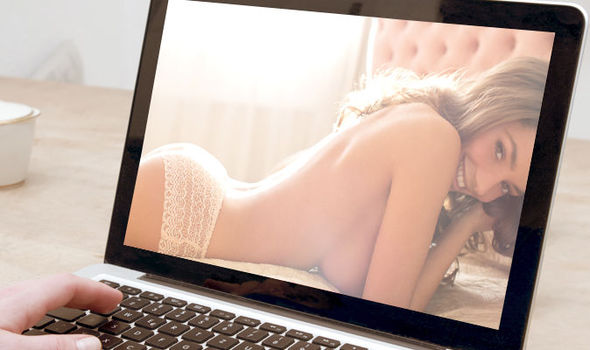 Porn performers are as important as porn viewers. To retain the good faith of your webcam models, reimburse the money lost due to poor internet connection. Do not try to save a few precious dollars at the cost of losing the cam models. Remember, cam models are the greatest assets that a live webcam site can ever have.
Video not loading
Whenever you engage in a private group chat and if the members complain that your video is not loading, it clearly indicates that you are a victim of the glitch. To address this issue, it is recommended to switch browsers. If there are any whitelabel sites of your webcam site, you may access your account from that particular site.
White label branding is a marketing practice in which a product or service of one company is rebranded to make it appear as that of another's. Before engaging in a webcam show, run a speed test. xCams is a proven adult webcam script of Adent.io. Adent.io uses M3 Server. As a matter of fact, Content Delivery Networks of M3 Server are present all around the globe and hence, addressing any server related issues boils down to a matter of a few precious minutes. You may contact the support team of M3 Server for any assistance and enquires regarding the architecture and various tiers of tiers.
When will the problem of glitches abate?
I know quite a good number of models betting their chances on only a few elite live webcam sites. As per the assertions of the models, some sites collect a whopping 65% from the models. This is nearly 15% more than what most of the other webcam sites in the camming industry charge. I have something to say about live webcam sites- This camming industry is always vibrant. It is common to see contests running hot and cold. Every time you visit a reputed webcam site, you are bound to witness a cash award contest or a similar event.
I advise all the cam models to report any glitches immediately to the support team. If the support team is lackadaisical, models and customers shall be up in arms protesting the dirt poor approach.  Trust me, if at all such glitches occur in M3 Server network, they will be dealt in an effective manner. Both M3 and Adent.io have superior customer service staff. Round the clock service is always on the platter.
Should cam models leave faulty live webcam sites?
Competitors of faulty webcam sites are bound to mount high voltage campaigns to entice models. The big question is: Should cam models leave faulty live webcam sites? I strongly advise against leaving the webcam sites immediately.  Once you leave the site, your profile will be deleted. Your regular customers, who search the site by your cam name, will be forced to settle with other cam models. Please do not spoil the customer excitement. Be patient. More often than not, patience pays rich dividends.
If you are planning to start a custom porn cam site, purchase xCams. xCams fetches you good results. Adent.io has also a dedicated product – xStreamer, the best adult video tube script to help you build a tube site like YouPorn, RedTube etc. If you have any queries or concerns, drop a line or two in the comments box. I shall reply in a day or two. My best wishes are with your live webcam script. Cheers!