-

5

mins read
Many entrepreneurs these days are looking to start a business in a highly profitable market that lets them earn millions in a short period of time. And after witnessing the massive success of OnlyFans, a content subscription platform, they've started to build their own by seeking OnlyFans clone app development companies.
There are many established tech companies and startups that provide their clients with amazing OnlyFans clone app development that caters to their and users' needs. So if you're planning to create your OnlyFans app, then you made the right choice by coming here. This article will help you look into the top clone app development companies that build your own OnlyFans Clone at an affordable price quickly and effectively. 
What Is an OnlyFans Clone App?
OnlyFans clone app is a top-notch white-label content subscription app inspired by OnlyFans. Using an OnlyFans clone app, you can launch your own adult marketplace in the shortest turnaround time.
By using the OnlyFans clone script, entrepreneurs can now start their own businesses more quickly and efficiently. Since OnlyFans and its alternatives have yet to cover all the market niches, entrepreneurs have been focusing on those untouched niches and creating their own OnlyFans apps.
Best 10 OnlyFans Clone App Development Companies Of 2023
Here are some of the best OnlyFans app development companies that you can look into if you're trying to build a successful content subscription platform like OnlyFans. 
1. HyperlocalCloud – Innovative OnlyFans Clone App Developer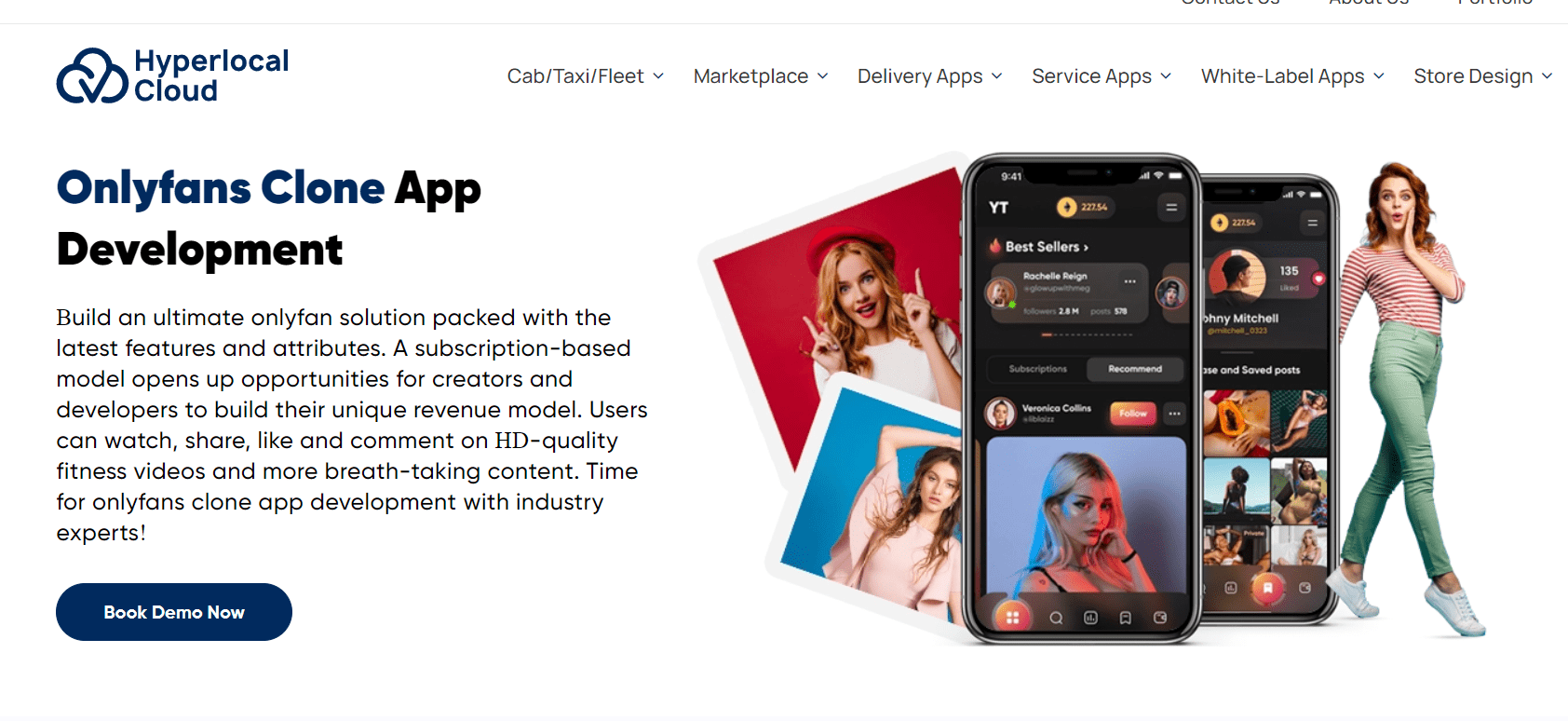 An established name and famous in the OnlyFans clone app development industry, Hyperlocal Cloud offers a top-grade white-label solution with the latest features app at a budget-friendly cost. 
In order to meet the needs of its clients, the company sets out a feature-rich branded solution that is tailored to meet their specific requirements. Their professional developers and designers focus on creating an OnlyFans clone app that seamlessly meets modern-day users' needs. 
2. SVAP Infotech – Best Certified OnlyFans Clone App Developer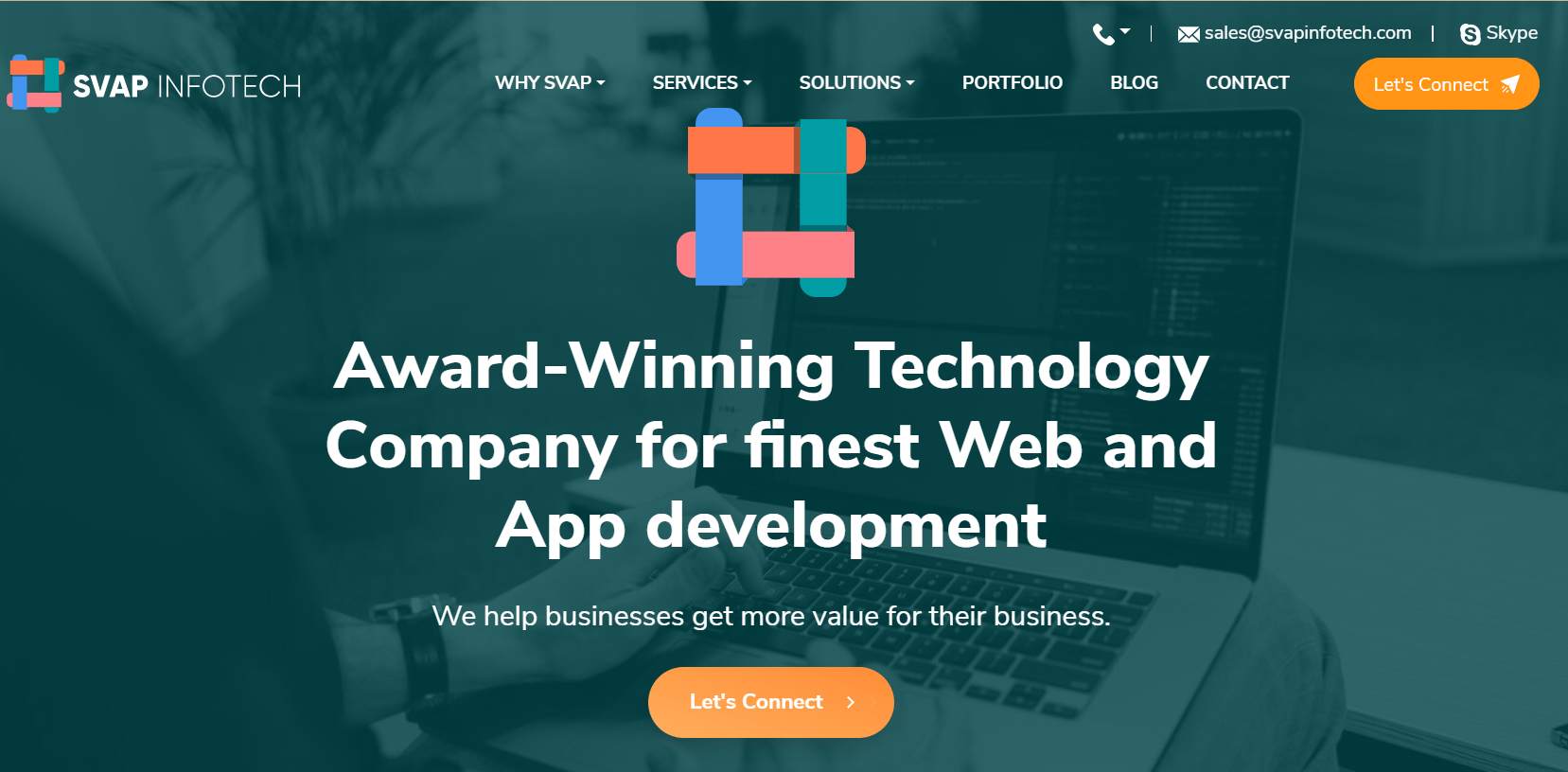 Are you looking to create a white-label app similar to OnlyFans? Then SVAP Infotech provides you with the opportunity to do the same. Developers at the company ensure to provide you with an innovative, fully functional solution that guarantees to meet your and users' requirements efficiently. 
They have worked with hundreds of clone development projects and made scalable results, and ensured finishing the project on time without any delay or errors. 
3. Suffescom Solutions – Best Customized White-Lable Solution Provider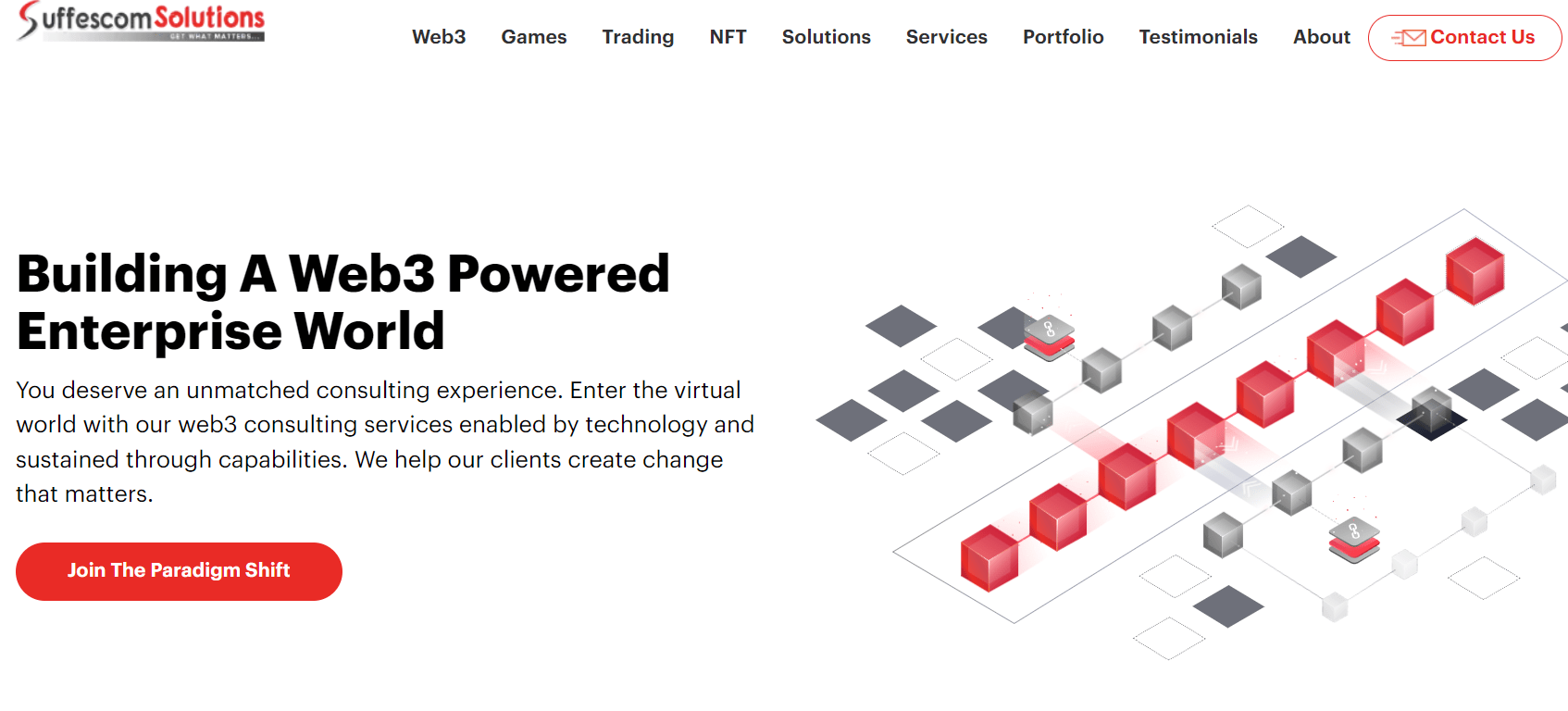 Lots of business owners have satisfied their OnlyFans clone app development needs by seeking support from Suffescom Solutions. Experienced and well-known in the industry, the company has met the needs of lots of clients by providing them with efficient and on-demand solutions. 
You don't have to worry about your OnlyFans clone customization because the company provides a fully-customized solution with cutting-edge technology that lets you scale your business easily in the long run.  
4. Appscrip – Recognized For Top Vetter Developers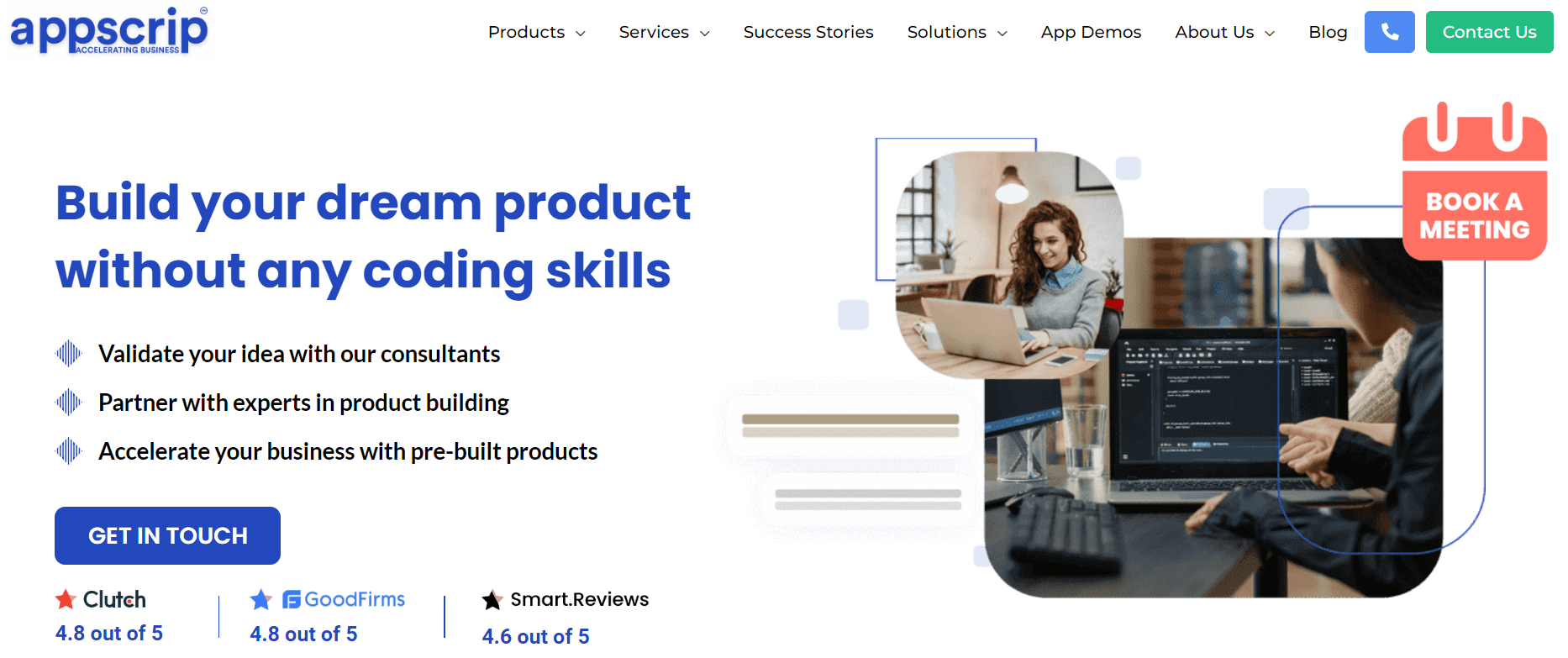 Whether you want to build a ready-made app like OnlyFans or create it from scratch, Appscrip can help you with the end-to-end process. Just point out all your business requirements and let Appscrip and its developers do the rest. You should specify the features you want to integrate into your OnlyFans clone, how the UI/UX design should look, revenue streams, and many other things to get your project going.
5. Idea Usher – Budget-Friendly OnlyFans Clone App Development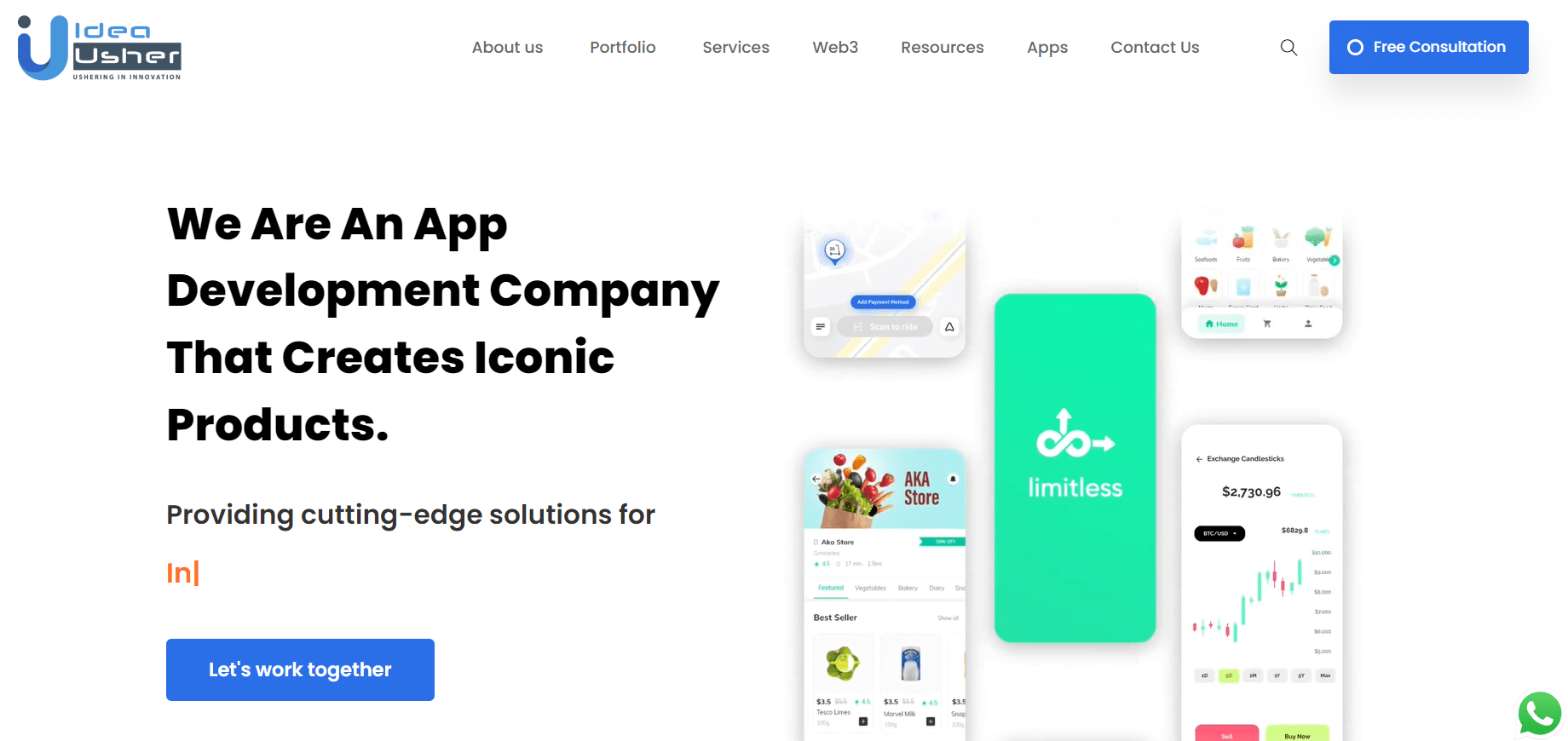 One of the customer-friendly companies, Idea Usher has years of experience in the clone app development sector. The company provides you with white-label solutions that are robust, budget-friendly, highly scalable and profitable. 
The company's OnlyFans clone app is tailored with smart marketing strategies for your product's needs and allows you to grow your clone app quickly.  Also, you can guide them and tell them precisely what you want through effective consultations.
6. PerfectionGeek – Best For Futuristic Features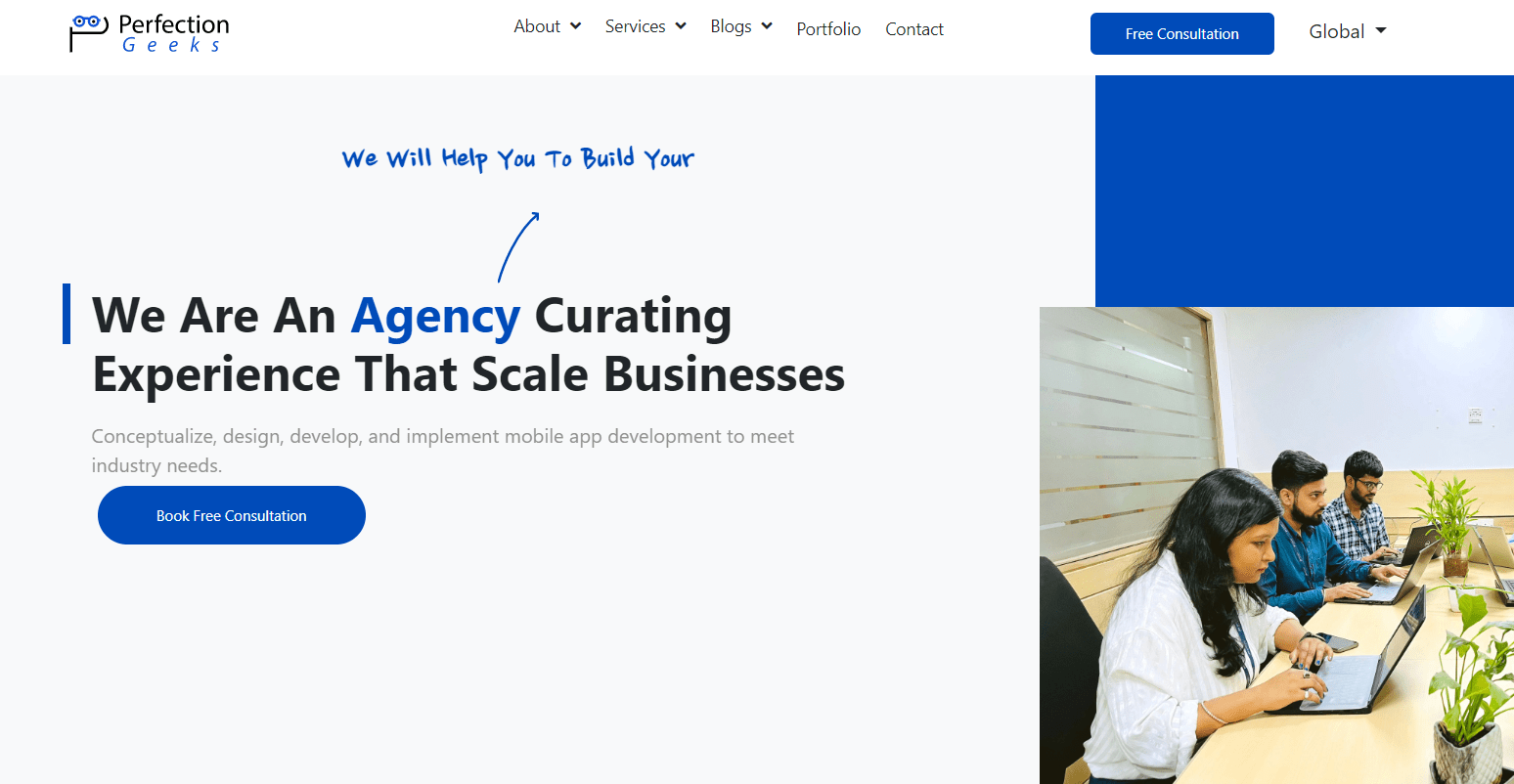 PerfectionGeeks is one of the best OnlyFans clone app development companies because of its multi-service business strategies. From business analysis to a top-notch user interface, their product is fully equipped with stuff that you need to boost your OnlyFans clone in the shortest turnaround time.  Furthermore, the company has rich experience in building clone apps with more than 150 projects and also has the right resources to meet all your requirements. 
7. Next Big Technologies – Premium OnlyFans Clone App Developer
If you're looking for a high-quality OnlyFans clone app design and development solution, Next Big Technologies should be your ideal choice. The company is awarded and certified for its services from Upwork, Clutch GoodFirms and more. With 14 years of experience in the tech market, it has developed many fantastic clone apps for hundreds of clients. 
For Your OnlyFans clone, they provide innovative Android and iOS app development solutions that are error-free and fully functioning at an affordable price. 
8. Omninos Solutions – Leading Android Clone App Development Company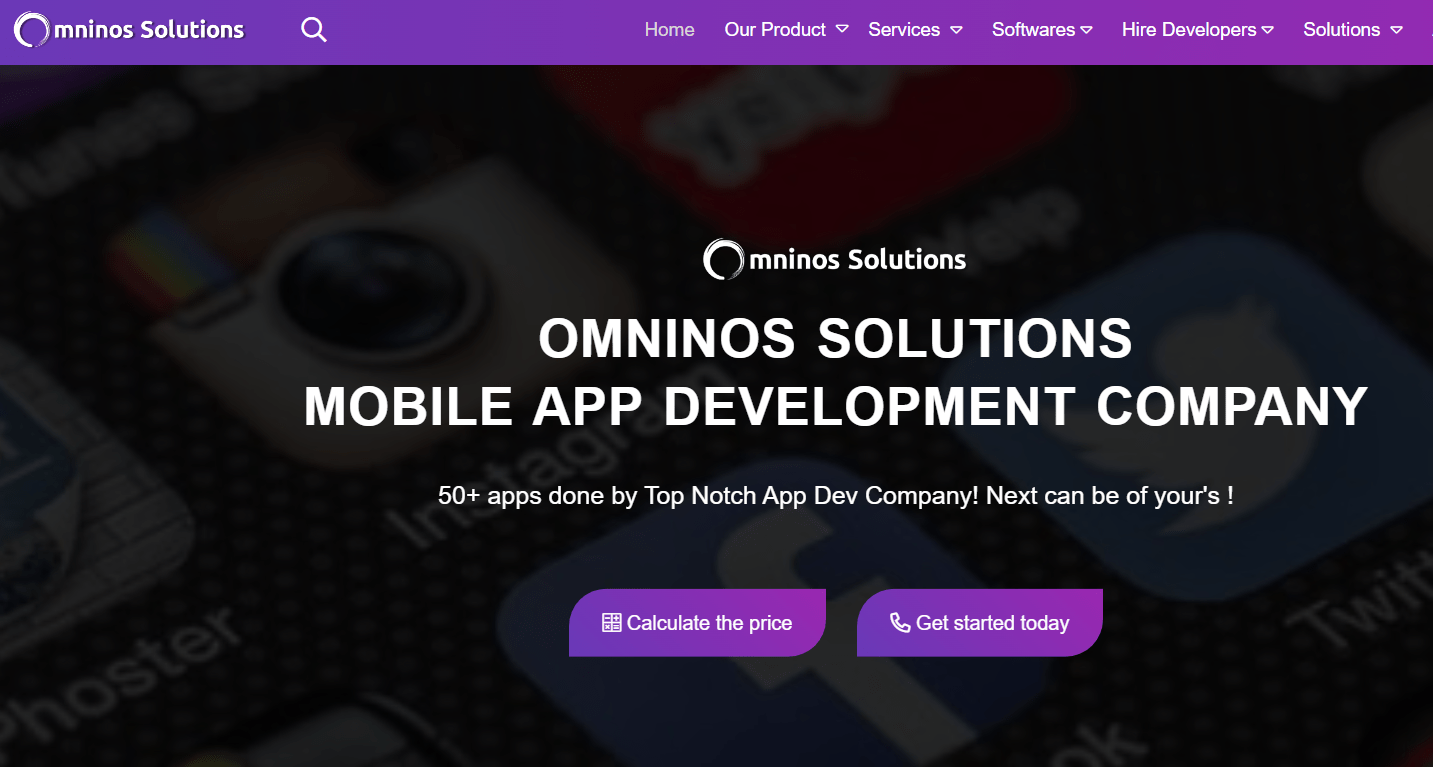 With Omninos Solutions, you don't need to build your OnlyFans clone app from scratch anymore; they can help you easily reach your dream. Using the OnlyFans business model, they create white-label solutions for your company to help you provide a seamless user experience. In addition, you can make better and improved business decisions with their innovative admin dashboard, which gives you an in-depth look at every user and creator's activity.
9. RisingMax – Best OnlyFans Clone App Development Company in New York

Get your OnlyFans-like app devised with RisingMax, an app development company. The company is committed to building your OnlyFans clone app with advanced features and high functionality. They also incorporate specifications on their app that are on par with current market standards and help increase your user experience. 
The company welcomes changes during the ongoing project and keeps you updated about the progress. Commissioning your OnlyFans clone app development to the one that caters to all your needs is imperative. And RisingMax, with years of experience in hand, offers you the same. 
10. ValueAppz – Most Trusted OnlyFans Clone Developer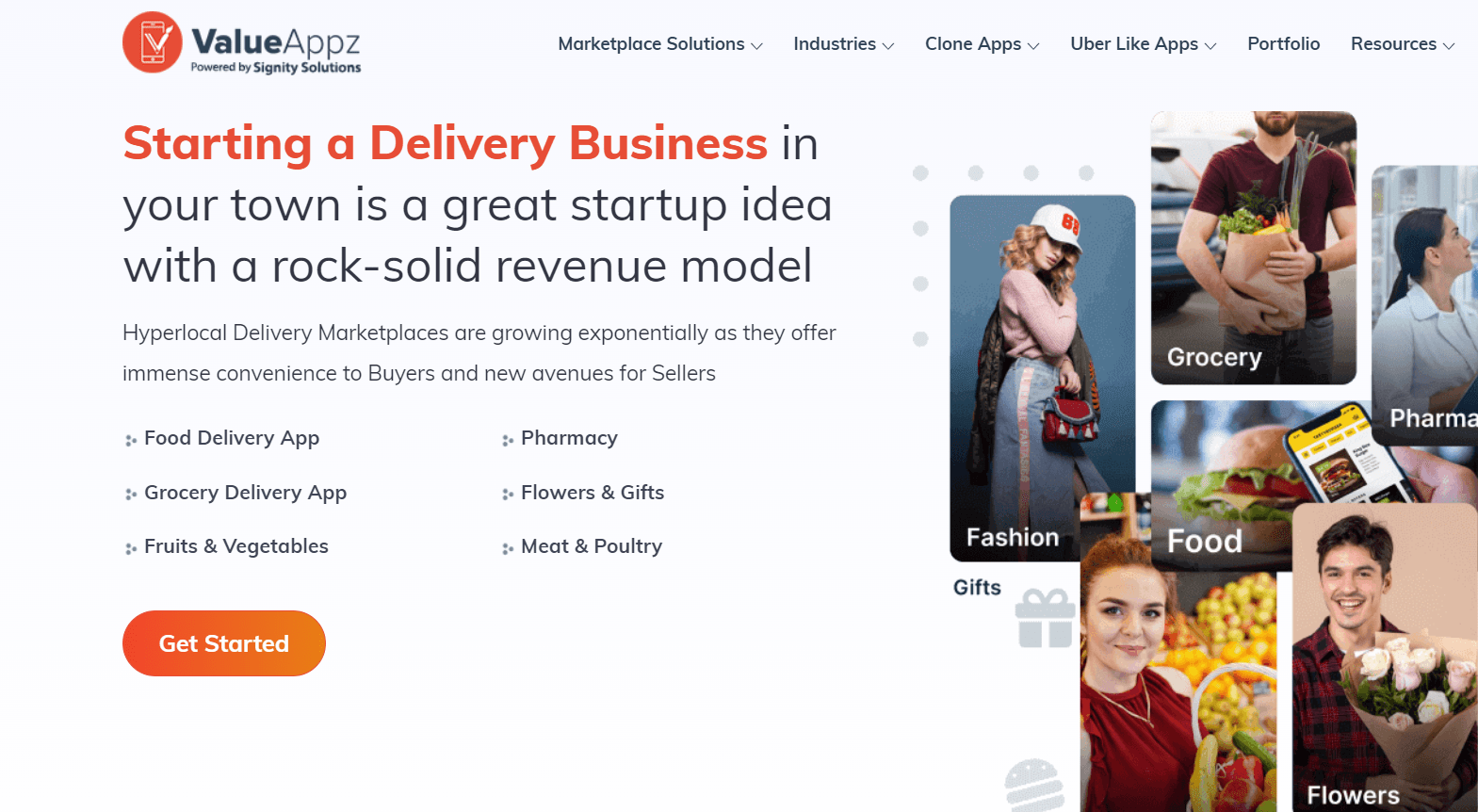 ValueAppz is an on-demand app and marketplace solution provider that offers a secure and scalable platform at an affordable price range. Their OnlyFans clone app development includes a real-time performance tracker, managed reports & analytics, and highly engaging UI/UX. 
Their developers, designers, and testers are keen to bring your business idea to the next level with the help of robust technology. ValueAppz offers a dedicated technical support team that works round the clock to overcome every hassle you encounter.
OnlyFans Clone Script vs OnlyFans Clone App – Which is the Best?
As you are aware, OnlyFans doesn't have an app. Even though OnlyFans has an OFTV app, it's not a platform for a content subscription. Instead, it's a platform for streaming videos. So you might be in a dilemma: OnlyFans clone script vs OnlyFans clone app – which one is better?
Let's start by explaining what these solutions are and how both of them work.
OnlyFans clone script 
It is a ready-made software designed to run on mobile devices and desktops. A clone script is highly focused on creating the best user experience, easy navigation, and accessibility. 
OnlyFans clone script is censorship-free, meaning users can post whatever they want. As your creators are likely to sell adult content, cloning OnlyFans with a website is the right approach.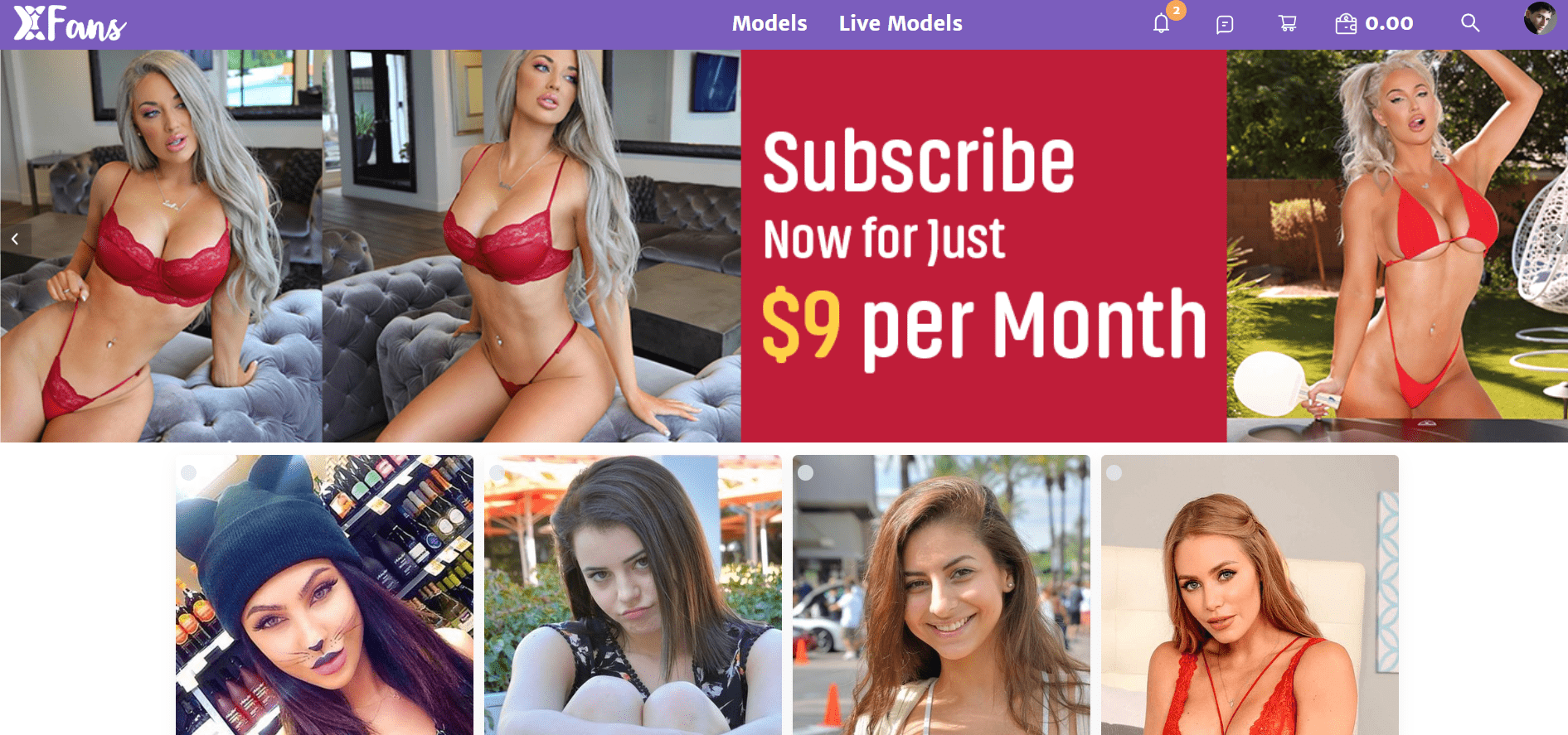 For example, xFans by Adent.io is an OnlyFans clone script that provides you with a highly scalable, functional and profitable platform. Their white-label solution comprises robust tech stacks like NextJS and Redis and has multiple revenue streams to 10X your profits. Also, they are totally budget-friendly as they come at just $1499. 
OnlyFans clone app 
An OnlyFans clone app is simply computer software that is designed & developed to run on a mobile device like a smartphone, tablet or smartwatch. It is operated by an OS (Android or iOS), so it has highly restricted guidelines. For example, Google Play Store has restricted apps that contain sexual content and profanity, and the same goes for Apple Store as well.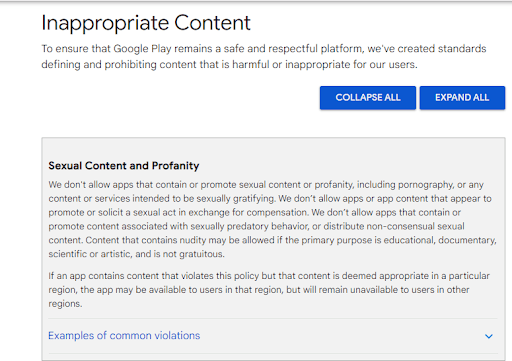 Thus, it makes sense why adult marketplaces like OnlyFans, Fansly, and FanCentro do not have their own apps. In addition, OnlyFans clone app development will cost you more than $30,000. Remember, the price may vary depending on the country from where you are engaging the development company. 
Which Is Better?
Taking the above points into consideration, it is safe to say the OnlyFans clone script has the best performance and price and is adult-friendly compared to the OnlyFans clone app. So if you want to build an adult marketplace like OnlyFans, make it as a website rather than an app. 
Conclusion
With the world moving towards digitization, many choose to build highly profitable marketplaces like OnlyFans to make millions quickly. Developing an app or site similar to OnlyFans is the first step for that dream to become a reality. So if you're looking for the same, then make sure you check out xFans by Adent.io to build your own website like OnlyFans.