-

7

mins read
Yes, the sex toys business is worth it in 2023 – when done correctly with the right strategies in place. 
A successful sex toys business requires a clear understanding of customer demand and market trends. This includes determining the target market and curating a range of products that align with their preferences. 
Building strong customer relationships over time can help increase your sex toy business's reputation and attract new customers. Also, marketing and having an online presence can help increase brand awareness and increase sales of sex toys.
Overall, selling sex toys requires creativity, customer-centricity, and market awareness. And with the right approach, your sex toy store can indeed be a profitable venture.
Having said that, let's dig deeper and learn more about the sex toys business.
Sex Toy Industry Statistics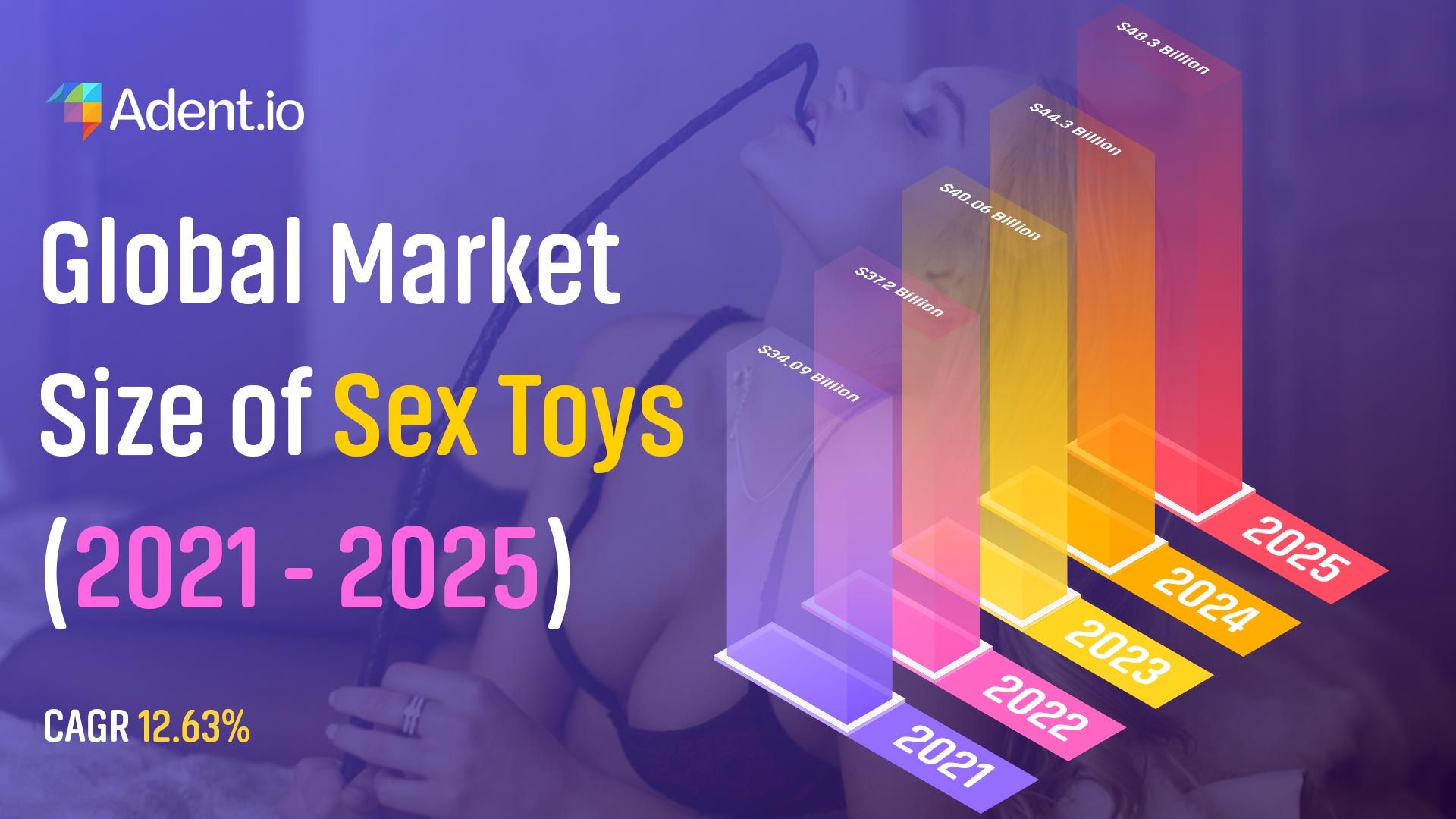 By 2030, the global sex toys market is projected to reach

USD 62.32 billion

, a compound annual growth rate of 8.4%.

One of the key drivers behind the growth of the sex toy market is the increasing demand for products that cater to women's sexual requirements. As the social acceptance of sex toys continues to rise, the women's segment is predicted to expand by

7.6% by 2032.

The Asia-Pacific region is estimated to contribute as much as

38% to the growth

of the global sex toy market between 2022 and 2032.

By 2026, the sexual wellness market is expected to reach

$125 billion USD

, an increase of 101% from 2020.

North America currently has around

33.39%

of the global sex toy market and has been a leading industry player for a long time. 

Dildos continue to be the most popular sex toy, accounting for

25% of the global market.

The European sex toys market was valued at

USD 8.5 billion in 2021

and is expected to reach USD 16.4 billion by 2030. 

Germany – where the sex toys industry is very well developed – is the largest market in Europe, with a

market share of around 27.9%.

 

The vibrator accounted for the largest share of the European sex toy market in 2021, with a

market share of 35%

and market revenue of 2.97 billion.

There are many materials that can be used to make high-quality sex toys, including silicone, glass, stainless steel, and certain woods treated with chemicals.
Is Sex Toy Business a Good Investment?
Investing in sex toys is a smart decision for those who are willing to do so. Sex toys have a finite lifespan, but some retain their value over time and can become a good investment. 
The market for sex toys is vast, both in physical and online stores. As successful entrepreneurs must be able to meet the demands of their customers, creativity, innovation, and building relationships with suppliers, customers, and industry partners are essential. 
In recent years, the sex toy market has significantly grown due to different factors, such as the modernization of society and the subsiding restrictions around sexual pleasure and exploration. 
Additionally, popular culture and a growing awareness of sexual health have notably contributed to the expansion of the market. There has also been a recent rise in non-traditional romantic partnerships, which has led to more people using sex toys to strengthen and explore their intimate relationships. 
For those who are financially capable, knowledgeable about toys' value, and patient enough to wait for the right buyer to come along at the right time, investing in toys can be a worthwhile endeavor.
And, of course, you need to invest in the right strategy and market knowledge. Otherwise, you will potentially lose your investment. 
Is Sex Toy Business Worth It In 2023?
We are saying it again….Yes, the sex toys business is worth your time and money in 2023!!
But how? Let us explain.
We know the sex toys market has witnessed a significant uptick in recent years. One of the major factors contributing to the growth of the market is the changing attitudes of customers toward using sex toys. 
As society becomes more accepting of the use of sex toys, an increasing number of people are willing to try them out. Additionally, the rise of online sex toy retailers has made it easier for people to access and purchase these products discreetly. 
However, the market has also faced its share of challenges, such as the presence of harmful chemicals in some sex toys, which has restrained market growth. 
Nonetheless, the sex toys market offers lucrative opportunities for manufacturers looking to invest in the industry, and the growing number of e-commerce platforms has helped drive the adoption of sex toys. 
Despite the increasing normalization of sex toys, the majority of customers prefer to remain anonymous while purchasing them, making online platforms a popular choice. Finally, COVID-19 has had a significant impact on the market, leading to a rise in sales across various countries.
For instance, sales of sex toys increased 13% in the UK during the pandemic, while they have risen 135% in Canada and 71% in Italy. 
According to a study conducted by Ella Paradis, a sex toy company, it was noted that sex toys were used 10.0% more during the pandemic period in the US. 
So it can be clearly seen that with the increasing popularity of buying sex toys and the growing presence of online retailers, the sex toy industry is expected to drive growth in the upcoming years.
Is the Sex Toy Industry Declining?
The sex toy industry has been around for centuries, but it is not declining; instead, it is booming. Recent estimates suggest that the market is forecasted to grow by 11.18% between 2022 and 2027. 
The rise in market growth is due to an increase in awareness about sex toys among the public, with researchers and sex educators highlighting the positive aspects of using sex toys in therapy. Moreover, the entertainment industry is trying to eliminate the taboo surrounding sex toys by depicting their benefits in popular TV shows like 'Sex Education.' 
Also, it is important to note that traditional sex toy manufacturers have adapted to changing consumer habits with advanced technology in their products, such as wifi-connectivity, Bluetooth and remote control features. 
What's crazy is that, in recent statistics, it is seen that a whopping 88.6% of people are delighted to receive sex toys or sexual devices as gifts this holiday season. These statistics reveal that the industry is not only growing by leaps and bounds but is also being widely accepted in society.
Now that we have learned more about the sex toy industry and the recent trends, let's look at some of the top sex toy businesses across the globe. 
Who Are The Largest Sex Toy Sellers?
Despite the fact that there are more than ten biggest sex toy companies in the world, let's focus just on the top three.
1. Adam & Eve
Adam & Eve is a successful company that has been catering to its more than 12 million clients around the world for more than 50 years. 
Founded in 1971 by Phil Harvey, it was the first home-shopping birth control business in the US. However, the business now sells a diverse range of products that cater to people of all ages and lifestyles. 
Over the years, Adam & Eve has earned a lot of trust and goodwill from its loyal customers. Its revenue in 2022 and 2023, calculated on a gross merchandise value basis, is estimated to be around $100M-$250M, with a market valuation ranging from $100M-$375M.
2. Lovehoney
Lovehoney is a leading brand in the adult toy industry, with a staggering array of over 400 own-brand products that have earned rave reviews from their global customer base. 
Founders Richard Longhurst and Neal Slateford started the company in 2002 with just one computer, but Lovehoney has since expanded its reach to become the world's largest sexual wellness company. 
Despite stiff competition, Lovehoney has managed to maintain its status as a top brand by constantly innovating its product lines and prioritizing customer satisfaction. Its estimated annual profit for 2021 is $400 million, which is a testament to the effectiveness of its strategy. 
The recent $1.2 Billion merger with Wow Tech Group is also a significant milestone for Lovehoney, as it has enabled the company to offer even more innovative products and expand its global reach.
3. Lelo
LELO is regarded as the Apple of sexual wellness brands thanks to its exceptional designs, high-end materials, and advanced technology. 
LELO products are distributed in more than 50 international markets, with a market capitalization of over $1.4 billion. According to recent statistics, the company generates annual revenue of over $82.3 million, proving that luxury sex toys are a profitable business. 
LELO's range of products includes some of the most expensive vibrators in the world, which speaks to the company's dedication to producing premium products. For instance, their 24-karat gold-plated vibrator is priced at $15,000 USD, making it a luxury item for the ultra-wealthy. 
What Is The Most Profitable Sex Toy?
Yahoo Finance's 2022 sex toy market forecast reveals that vibrators have held the largest market share in the industry in the year 2020.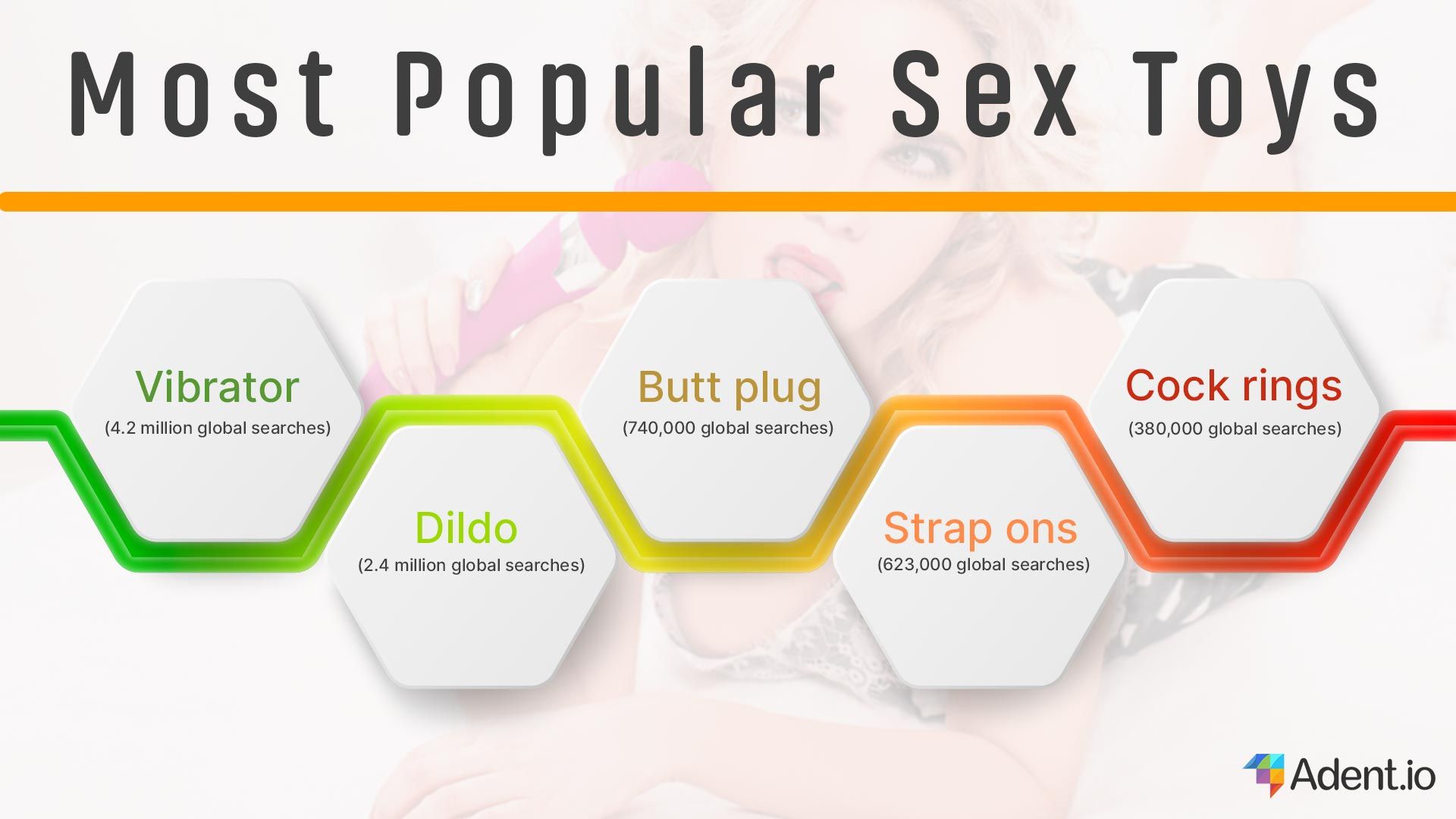 This comes as no surprise, considering the popularity and versatility of this sex toy. The pandemic has also led to a surge in sales of vibrators as consumers spend more time at home and seek ways to spice up their sexual lives. 
However, the study also predicts that the penis rings segment will register the highest CAGR in the industry during the forecast period of 2022-2028. While dildos are also among the top contenders, taking second place behind vibrators, with 30% of people in the UK owning one, according to research done by Idealo. 
As the industry continues to evolve, it will be interesting to see which sex toys take the lead and become hot-selling sex toys in the market and whether any new contenders will emerge. 
Is a Profit Margin of 40% Good For The Sex Toy Business?
Profit margins are a crucial metric in determining a company's profitability and financial health. However, whether a profit margin of 40% is good or not for a sex toy business depends on a few variables. 
Firstly, the industry and niche of the company must be taken into consideration. Some industries and niches have higher profit margins than others, such as luxury sex toys. 
Secondly, it's important to compare the company's profit margin to its peers in the same industry to get a better indication of whether the margin is good or not. 
It's also essential to assess the company's profit margins from other perspectives, such as if the margin has increased or decreased relative to prior years. Moreover, if the company's expenses for obtaining the profit margin are low, that's a positive sign of the company's operations' efficiency. 
Ultimately, the context is necessary for determining whether a 40% profit margin is good or not, and it's critical to assess the margin from various angles to gain a comprehensive view of the company's financial position.
How Long Does It Take To Succeed in the Sex Toy Business?
Starting a sex toy business can be a risky venture, but with the right strategy, it can also be lucrative. To make a successful online store, entrepreneurs must invest a significant amount of time in building their brand. 
This includes finding reliable suppliers, sourcing new products, and creating a comprehensive sex toy marketing plan. As a result, it is recommended that entrepreneurs contemplate dropshipping as the ideal choice for launching their sex toy business. 
Dropshipping sex toys requires you to spend 12-16 hours a week at minimum to generate $2,500 per month in revenue. However, just like any other small business, the more effort invested, the higher their potential of making a greater profit. 
In actuality, it can take up to a year of full-time work to achieve an average income of $60,000 through dropshipping in the sex toy industry. Therefore, prospective entrepreneurs need to be patient and willing to put in the necessary time and energy to make their business grow.
To learn more about dropshipping suppliers for your adult toy store, check out our blog, the best dropshipping suppliers for sex toys.
The Bottomline
The sex toys industry is expanding rapidly, and it is projected to grow even more in the upcoming years. There's never been a better time to be a part of this thriving business and take advantage of its potential to earn millions of dollars. 
Since e-commerce has taken off, it has become easier than ever to sell adult toys online. However, building an e-commerce platform is not cheap, and it can be time-consuming and require technical know-how. 
To solve this problem, adult e-commerce scripts like xMarketplace by Adent.io have emerged in the market. This white-label solution is specially designed to help entrepreneurs create their own sex toys e-commerce websites. xMarketplace offers an in-built adult payment gateway, mobile-responsive design, and more than 20,000 product pages to help you kick-start your business.