-

5

mins read
It's no secret that selling sex toys is one of the most profitable businesses in the adult industry. According to reports, the growth potential of the sex toy market can increase by USD 17.58 billion from 2021 to 2025. Considering the enormous potential the sex toys business holds, it is safe to say that this is the right time for starting a sex toy business.
You probably know about how to sell sex toys, but for the success of your business, it is a must to know how to market sex toys. Selling sex toys is the easier part, while marketing and promoting sex toys is the difficult part as most of the mainstream channels don't allow marketing sex toys.
In order to promote sex toys to the audience, business owners need to find new and innovative ways of marketing sex toys. In this article, we will see the 10 best ideas to answer the question of how to market sex toys. So let's explore.
1. Content Marketing
Content marketing is one of the most effective marketing strategies for any type of business. To advertise sex toys, your business needs to create the right content to attract and retain its target audience. Here are a few ways to do it.
YouTube hosts a large audience being the biggest video-sharing channel in the world. Create videos about your products and share them on YouTube for maximum reach. You can use hashtags related to selling adult toys and reach your target audience. You can also take video reviews from your satisfied customer base and use that as content on YouTube.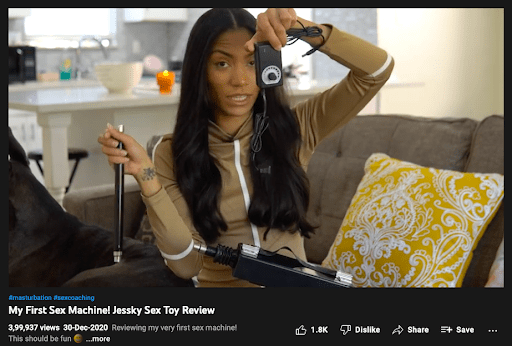 The word of the customer is very important in any business. When people see other people talking good about products, that builds trust in them to try out different products. Request your happy customers if they can provide some good reviews about your sex toys and use that to promote sex toys.
Blogging helps you in ranking higher on search results when people search for sex toys on Google or any other search engine. When you write about your products and various other things related to sale of sex toys, it builds trust in the audience that you know well about the products you're selling.
2. Email Marketing
Another effective and direct way to promote sex toys is through email marketing. As your business grows, you'll be getting a database of email ids of customers or your target audience. Use it to promote your sex toys business.
You can send out a newsletter about your brand and products to the already existing customers in your database. This keeps them informed and interested in your upcoming products. You can also send out some tokens or coins as a discount to be used on your sex toy website.
Product promotion and updates
Whenever you launch a new product or relaunch an old product in a new variant, then send out promotional emails to your customer base to keep them interested. Sending regular updates of what's going on in your sex toy business, new innovations is the sex industry, etc., is a good practice in adult toy marketing.
To keep your existing customer base loyal to you, you can send out discount coupons at regular intervals. These coupons can be of limited duration so that users buy products on your sex toy website. You can run special event discounts on days like Christmas for more sales of sex toys.
3. Social Media Marketing
If you want to find your target audience to promote sex toys, then looking for them on social media channels is your best bet. More than half of the people in the world use social media, which makes it the best channel to reach out to your target audience.
When you're promoting your sex toys on social channels like Instagram, then you need to be creative to promote sex toys without being very direct in imagery or your content. Be subtle and creative and post regularly about your brand and products to build a following for your brand.

TikTok is a short video-sharing platform that is very popular and is trending now. It can be a great platform to share short videos about your products, your stores, and your upcoming events and all.
Twitter is an adult-friendly platform where you can share content about your brand and products and advertise sex toys too. Using relevant hashtags and sharing regular tweets will help you gain a good fanbase on Twitter.
4. Word of Mouth Marketing
Word of mouth marketing is a strategy employed by brands to get organic discussions about their products and services. These discussions usually happen due to a good customer experience.
If your customers are happy with your products and brand, then give them an added incentive to refer more customers to your website. Referral programs are great for retaining your customer base as well as getting new customers.
Happy customers usually share things that make them happy on social media. Use this user-generated content, which can be a picture of your product or a video review, or a thank you note to promote your sex toy business.
5. SEO Marketing
SEO or search engine optimization plays a big role in making your website and brand visible to the target audience. Using SEO, you can optimize your website to perform better on search results.
Any optimization that you'll do on your website to improve its search ranking comes under on-page SEO. On-page SEO involves activities like keyword analysis, using robots.txt file for crawling, optimizing content and URLs, and much more. On-page SEO is necessary to promote sex toys to more audiences.
Off-page SEO is what you'll do outside of your website to get traffic to your sex toy business. This can include publishing informational blogs on other websites with a backlink to your website. Link building is how you build trust for your website and get traffic for your business.
6. Buzz Marketing
If you want your business to perform well, then you will need to spread some buzz around it. Buzz marketing is basically amplifying your word-of-mouth marketing so that consumers talk and create a buzz around your products.
Doing PR for your product launch is a great way to create buzz around your product and business. Invite people who can influence others to the launch of your products to advertise trending sex toys.
Giving gifts or maybe a sample product free in events or public gathering places can be a great way to create buzz around your product and business.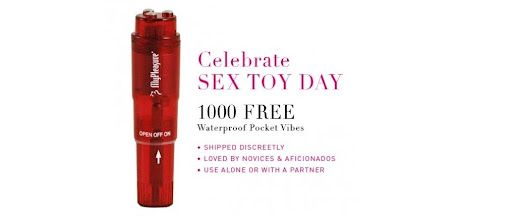 7. Paid Ads
You can run ads on multiple channels to maximize the reach of your sex toys business. Although not all platforms allow adult ads, you can choose other options to promote sex toys.
Google is the preferred search engine for more than 90% of internet users, and that makes Google ads one of the most seen ads. Buy some ad space and promote sex toys through Google ads.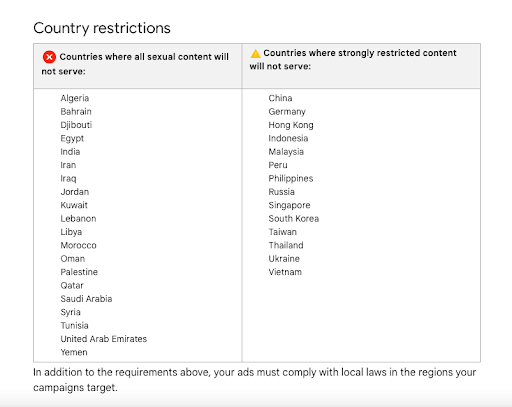 The target audience you're looking for to promote sex toys will be found on all porn sites. Buy ad space on popular pornsites and show your ads to the right audience.
Dating apps are another place where you can find your relevant target audience. Publish ads on multiple dating apps to maximize your chances.
8. Influencer Marketing
As the name goes, you can hire influencers to speak well and spread the word about your sex toy business. Influencers help in putting a good word out for your products which makes consumers intrigued about your products.
Hire YouTube influencers and ask them to promote sex toys for your business. YouTube has the largest audience base, and you should utilize it to advertise sex toys.
Make use of the popular content-sharing platform Instagram and ask influencers to do product reviews for your sex toys.
9. Event Marketing
You can make use of popular events related to the adult industry to make a name for your brand in the market.
Conduct or take part in webinars related to the adult industry. This will help in making a name for your brand and put the word out about your sex toys business.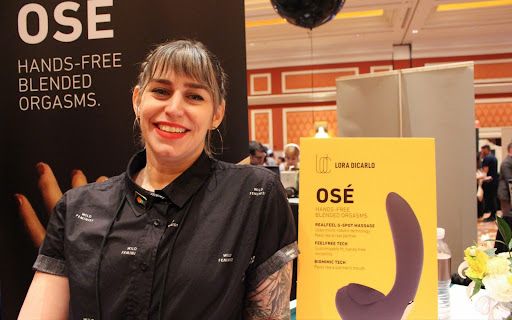 You can also showcase your products at popular public places like shopping malls to spread awareness about your products. You have to take your products to the consumers to make them aware of your brand and business.
10. Affiliate Marketing
Affiliate marketing is when you pay a third party for every user they redirect to your website using your affiliate link. To increase the sale of sex toys by 10x, it is very important to utilize affiliate marketing. The payment can be pay per click or pay per impression.
Conclusion
Selling sex toys is a lucrative business if you know how to market sex toys. If you're interested in starting an easy business of selling sex toys, then you can make use of xMarketplace, which provides you with 70,000+ pre-loaded sex toys to kick-start your business.
Check out the live demo of xMarketplace today!