-

8

mins read
As an OnlyFans creator, you should've definitely got the skills and the looks. But have you got the best camera for OnlyFans? If you ask us if this is a deal breaker, the answer is YES! You probably should have known this and that's why you're here.
When you look at many OnlyFans creators (especially the top profiles and the ones with a great fan following), their content is all top-notch. The audiences damn straight love great-quality photos & videos which makes using the best camera for OnlyFans non-negotiable. Honestly, great cameras are one of the factors that enable you to take your OnlyFans content to the next level.
We've got great suggestions for the best camera for OnlyFans and of course yes, the factors you should consider while choosing one.
That said, let's get started!
Understanding How Important Camera Quality Is for OnlyFans Content
We talked about having the best camera for OnlyFans content. But we didn't talk about how important it is. So, let's talk about that.
Standing Out From the Crowd:

Given the fame OnlyFans has garnered over the last 7 years, the platform has creators from all over the globe. You shouldn't be surprised if there are over 100,000 creators in your niche. Creating great quality content can give you an upper hand over them. It doesn't matter even if you're a

guy trying to make money on OnlyFans

, good cameras are leverage.

Giving Your Fans What They Deserve:

This is more of a long-term give-and-take exchange. Your fans pay a certain amount to view your membership content and they deserve them to be the best. Provided you give them the same quality in the long term, they'll become your loyal subscribers and stick around for a very long time.

Building a Brand for Yourself:

Your content is a representation of yourself as a creator – your values, your professionalism and what you stand for. And it starts with the quality of your videos & photos.

Increased Revenue:

In continuation of the second point, if you manage to build a loyal fan base for yourself, the revenue will keep flowing consistently.
So, yes. Having the best camera for OnlyFans is a crucial factor for achieving success as a creator.
That said, let's look at what makes a camera the best choice for OnlyFans content creation.
5 Factors to Consider When Choosing the Best Camera for OnlyFans Content
When choosing a camera for OnlyFans content creation, keep in mind that you're making a significant, one-time investment. So, when you're buying it the first time, make sure you choose the best.
1. Resolution & Image Quality
The resolution, speaking technically, is the number of pixels your camera can capture. So, the better the resolution, the better the image quality. Since you're choosing a camera to create OnlyFans content, make sure the camera comes at least with a Full HD (1080p) resolution – makes your content more professional and engaging.
2. Low-Light Performance
Though you'll have other accessories to combat low lighting, your camera should be able to take care of it naturally. Choosing a camera that has larger sensor sizes and lower aperture values can perform adequately in low-light conditions.
3. Autofocus & Manual Focus Capabilities
No one likes blurred videos & photos. So, if your camera cannot autofocus while you're in the act, then that's a huge bummer. Your camera should have the ability to track objects automatically and switch focus. Plus, the ability to focus manually should be there as well.
4. Audio Quality
While amazing video quality is non-negotiable, crystal-clear audio is important too when choosing the best camera for OnlyFans. Because your fans won't find the video as engaging as it is supposed to be if the audio quality is poor. A great built-in microphone is fine. If not, consider going for an external microphone to improve audio quality.
5. Ease of Use
How easy is your camera to use is another factor you should be considering. Here are three factors that define this.
Portability:

If you're a creator who usually travels to different locations to create content, your camera should be easily portable.
User Interface:

Operating through your camera's interface to make it work shouldn't feel like it's rocket science. You should easily be able to maneuver through your camera settings.

Connectivity Options:

Cameras with built-in Wi-Fi or Bluetooth make the overall task of transferring files a walk in the park. This literally can save you huge time and effort.
So, those are the factors you should keep in your mind when choosing the best camera for OnlyFans. That said, let's move to the next section.
Best Cameras for OnlyFans Content
We handpicked the best camera for OnlyFans in this section based on the factors we mentioned above. Let's start looking at them one by one.
P.S. We aren't going to bombard/confuse you with multiple options – just the best ones.
1. Nikon D3100
This is one of the most popular and the best cameras for OnlyFans content. Loved by a lot of photo enthusiasts and creators, Nikon D3100 should be one of the go-to options for creating content for OnlyFans.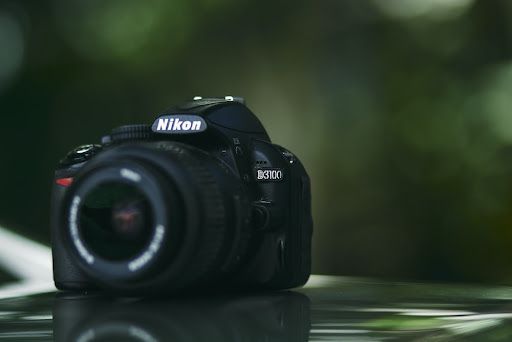 The Nikon D3100 comes with a 14.2-megapixel sensor which is well enough for producing standard photos & videos – simply said, it fits for OnlyFans content standards. As for the low-light performance, Nikon D3100 isn't the best here but it is adequate – you can expect images with proper exposure and low noise.
There are both autofocus and manual focus capabilities along with a built-in microphone for audio recording. However, the camera lacks Bluetooth and Wi-Fi features which can be found in the latest models.
Though Nikon D3100 is one of the best cameras for OnlyFans content, you should remember that it is an entry-level DSLR and there are more advanced models than this. But yes, from the price point, it helps!
2. Panasonic LUMIX FZ80
We don't want to miss the Panasonic camera here, do we?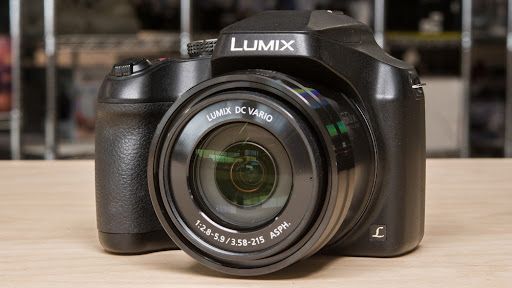 Panasonic LUMIX FZ80 is another great choice when it comes to the best camera for OnlyFans content. It comes with an 18.1-megapixel sensor allowing it to capture well-detailed images, making it suitable for everyday photography and shooting.
Since the camera has an ISO range of up to 6400, its low-lighting performance is better than the stock Nikon. The autofocus system is brilliant and the manual focus provides peaking assistance enabling you to achieve accuracy while focusing manually.
Panasonic LUMIX FZ80 comes with a built-in microphone and Wi-Fi. You can also connect it to your TV or monitor using the HDMI port.
You should think twice before passing on this camera.
3. Canon EOS 90D
If you're a pro-level OnlyFans creator, then Canon EOS 90D is the best option for you! We'll tell you why.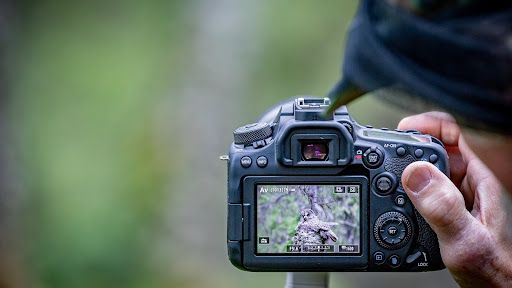 The camera comes with a massive 32.5-megapixel sensor which means excellent image quality – landscape and portrait photos are a walk in the park.
When it comes to low-light performance, the native ISO range is 100-25600 which is further expandable up to 51200. So, no compromise on low-light performance. Both the autofocus & manual focus capabilities are excellent, providing accurate autofocus for video recording and stills – it also supports eye detection focus.
The camera also supports Bluetooth, Wi-Fi and USB port data transfer. You can also connect headphones to monitor audio while recording videos and there's a fold-out screen for selfies. All these make Canon EOS 90D one of the best camera for OnlyFans content.
4. Sony ZV-E10
Sony's cameras are brilliant, no doubt. And here is one of the best camera for OnlyFans content from Sony.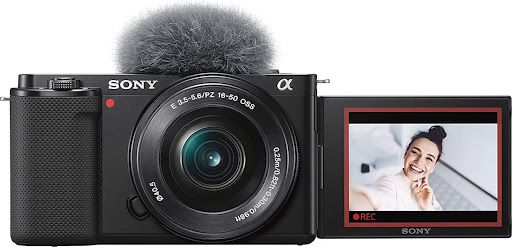 The camera launched in 2021, was specifically created for content creators and vloggers.
Sony ZV-E10 has a 24.2-megapixel sensor and good quality in both images & videos. The ISO range is 100-32000. Equipped with large sensors, low-light performance is good.
Like Canon EOS 90D, ZV-E10 supports real-time eye autofocus. The audio recording quality is much better than the above-mentioned cameras as it comes with a 3-capsule microphone. As for connectivity, there are Wi-Fi, Bluetooth and USB Type-C port.
The best part is, the camera comes with a vari-angle touchscreen LCD that can be flipped and used for selfie shooting and vlogging.
Let's look at the next best camera for OnlyFans content. Quick correction – not cameras but handsets that are equally good as cameras. If you're not able to invest separately for a DSLR camera, the mobile phones we mention below are the closest solution.
5. iPhone 12 Pro Max
iPhone cameras, for a very long time, are known for their spectacular photo and video quality. And iPhone 12 Pro Max is one of the phones that has a great camera while still in the affordable range.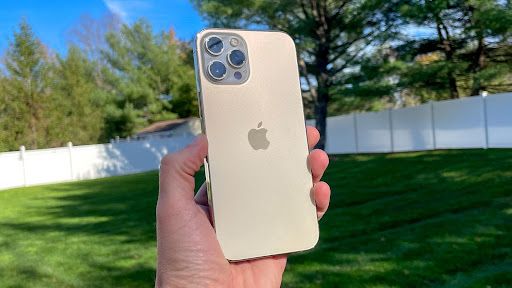 As you see in the image, this iPhone comes with a triple-camera system – a 12-megapixel main wide camera, and the same megapixels of ultra-wide and telephoto cameras. This allows the iPhone to capture great-quality photos and videos and exhibit amazing low-light performance.
The auto & manual focus capabilities are amazing and the phone has built-in stereo microphones. As for connectivity, there are Wi-Fi, Bluetooth and cellular connectivity. Also, the AirDrop feature can make sharing files with other Apple devices seamless.
6. Samsung Galaxy S21 Ultra
Another flagship mobile phone that's still lively in the competition.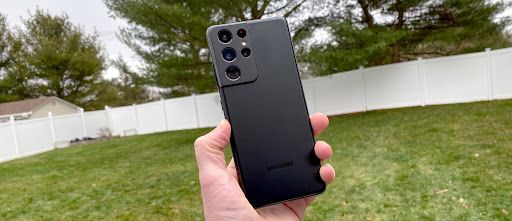 The phone comes with a 108-megapixel camera sensor and a 12-megapixel ultra-wide camera. There are two other telephoto cameras with 3x and 10x optical zoom. The combination makes your photos and videos crisp and clear.
The low light performance is absolutely stunning and as for the focus system, there's an advanced laser autofocus system for accurate autofocus purposes.
Since it's a mobile, there's Bluetooth, Wi-Fi and NFC along with a USB Type-C port.
7. Google Pixel 4a
If you're looking for the best camera for OnlyFans on a budget, then this is it! If you're just starting as a creator and you don't want to spend much, then choose Pixel 4a without second thoughts.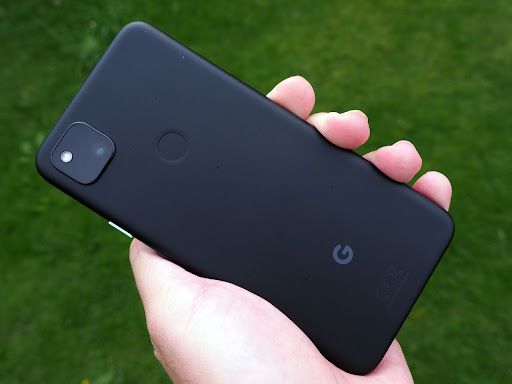 Though the rear camera is only 12.2-megapixel, Google's brilliant computational photography techniques and algorithm make it a contender for the position of the best camera for OnlyFans.
The low-light performance has nothing to worry about and the autofocus system is backed by PDAF (phase detection autofocus) for accuracy and quickness.
The built-in microphone is decent and there are Wi-Fi, Bluetooth and NFC options for connectivity along with a USB Type-C port.
So, those are our recommendations for the best camera for OnlyFans – clean and handpicked.
Which Is the Best Camera for OnlyFans?
Well, the answer totally depends on you. Today, modern smartphone cameras have become so advanced that they match the quality of DSLRs. So, if you don't want to spend twice on a camera and a phone, simply choose a good mobile.
If you go on asking different people for suggestions, everyone will have a difference in opinion.
For example, here's an OnlyFans creator who says iPhone cameras do the trick for capturing photos & videos.

Whereas here's a difference in opinion.

And here's another creator who says it doesn't matter whether it's a phone or a DSLR as long as the quality is good.

So, It all depends on your comfort, pricing factor, brand preference, feature preference and most importantly, purpose.
While that's discussed there's something else of equal importance.
Best Camera Setup for OnlyFans
Just having the best camera for OnlyFans cannot do the trick. You need to know the best camera setup for OnlyFans to create great content. We'll give you quick tips & tricks here.
1. Taking Lighting Into Factor
Even though your camera has a low-light performance feature, it works only to a certain extent. To brighten things up, you need to purchase studio lighting kits – ring lights, LED panels, softboxes and more.
Good lighting means good content. And good content paves the way to good money.
2. Tripods for Stable Shooting
Most cameras come with OIS (Optical Image Stabilization) feature but again, it won't work that effectively with major jerks.
It's better to purchase tripods and fix your camera onto them. Since you have the autofocus feature, you don't have to worry about the coverage.
3. Necessary Accessories to Improve Content Output
These accessories are good to have to improve the quality of your OnlyFans content.
External microphones for better audio recording

Video editing software to enhance the overall video experience

Photo editing software to enhance and remove glitches
It's always nice to have great cameras, and good photo & video editing knowledge along with photography and videography skills – goes a long way in your OnlyFans content creator journey. Even if you're trying to make money on OnlyFans without showing your face, cameras are important.
Conclusion
So, here we are! Seems you're pretty serious about choosing the best camera for OnlyFans. Now that you have it along with the best camera setup for OnlyFans, go ahead, choose the one you prefer and start creating amazing OnlyFans content.
Also, yes, down the lane, once you have grown as a reputable creator, create your own fansite and make money out of it. With white-label fansite scripts like xModel by Adent.io, you can easily build a fansite with multiple monetization features. Because you don't want to be lending a 20% commission to OnlyFans forever, do you?
That said, go buy the best camera for OnlyFans and let us know which one you'd choose in the comments section below!📷