-

6

mins read

When anyone thinks of a webcam model, the first picture that comes to mind is that of a beautiful female model with big curls and smooth curves. In this world full of attractive female webcam models, male webcam models have made their own mark in the industry. 
Being a camboy is an easy and convenient way of making extra income which is why many men have been asking the question of how to become a male webcam model. In this article, we will answer such questions and take you through the journey of being a male webcam model.
Things needed to become a male cam model
Just like any work, camming as a guy also requires you to prepare yourself and your surroundings to make for a great camming experience. Before we get into the details of how to be a male cam model, here are a few prerequisites you will need to fulfill.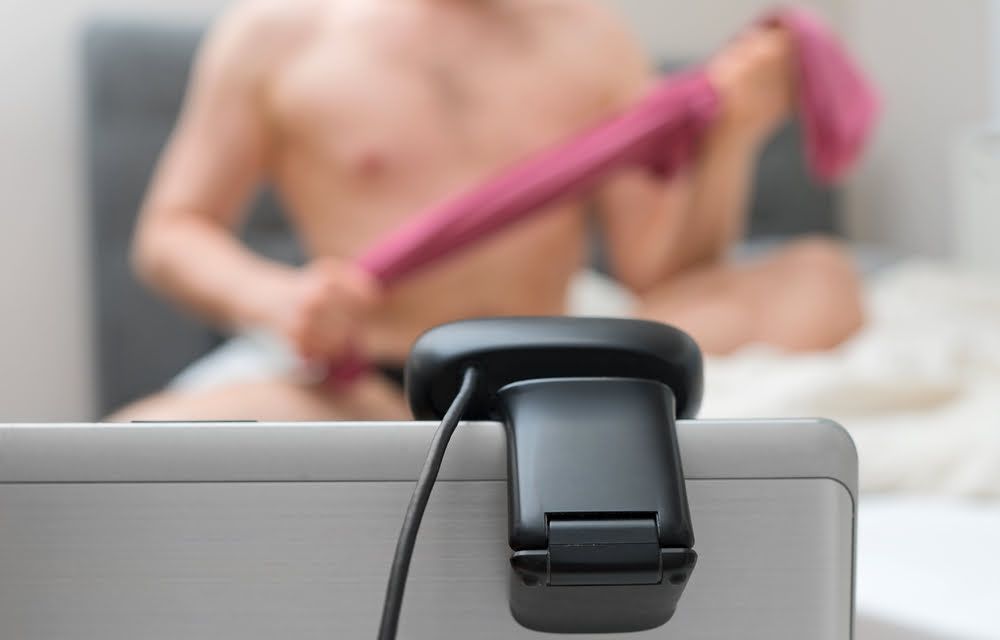 Laptop
It is better to cam from a laptop than a desktop computer as it provides you the flexibility to cam from anywhere. When choosing a laptop for your camming needs, the most important thing to look for is the RAM size and processor. 
You'll require a minimum of  2GB RAM and an i5 or above processor on your laptop to deliver good quality live streaming to your fans. A few other things to look out for are the display quality, battery life, webcam quality, microphone, etc.
Internet
For a smooth and lag-free live streaming experience, you'll need a stable and fast internet connection. Wired internet connections provide better speeds, but WI-Fi provides flexibility, so it's recommended to have both types available on your internet connection. 
Webcam & Microphone
Although laptops have an in-built webcam and microphone, which can do a decent job for live streaming, if you want to provide an immersive experience to your fans, then you should invest in a good quality webcam and microphone.
The bare minimum requirement should be an HD quality cam and noise-canceling microphones. Invest in both to provide a realistic experience to your viewers.
Camming space
It is very important to have a dedicated space for live streaming your shows. Keep it clean and organized, and make it look attractive for the people watching. Nobody likes to see a cluttered room and things spread all over the place.
Props & Costumes
Live cam streaming requires cam boys to play different roles and use various costumes to make their shows more attractive to the viewers. Remember to keep everything that you'll need for your show handy and within your reach.
How to Become a Male Webcam Model?
Being a male webcam model is comparatively easier than being a female model as there is far less competition in the male webcam model genre. But this doesn't mean you'll be earning big bucks as soon as you enter the camming zone. There are many things that you'll need to do before you can see yourself being a successful male webcam model.
Choose a niche
In the sea of adult content, if you portray yourself as a general guy doing general stuff, then it won't take very long for you to be lost in the competition. You can be a gay pornstar or a straight guy; it is very important to choose a niche and promote yourself as a master of that particular niche.
A niche is a subset of a broad category like gay porn. If you're straight, then the broad category for you can be straight porn. You will need to dig deep in the straight porn category and find a niche that you're good at and enjoy doing. Your niche can be the Golden shower or hairy dick; it has to be something that gives an identity to you and something that you enjoy putting up a show with.
Focus on grooming
The better you present yourself in front of the camera, the more audience you'll attract. Presenting yourself in a manner that will attract the audience and let them know you're putting in efforts for them can go a long way in making you a successful cam boy. Work on your fitness as girls and men alike like to see a well-toned body. Groom yourself and put in the effort to look good on the camera.
Choose an interesting screen name
If you want to keep your privacy intact, then revealing your real name is a no-no in the camming world. For this, you can choose an interesting and attractive screen name for yourself to make it easier for the audience to remember your name and catch their attention.
Sign up on a camming site
There are hundreds of cam sites that let you live stream on their platform to make money being a male webcam model. You will need to choose the site that suits you the best. 
Some of the things to research before signing up on a cam site are the commission rates, payment schedules, traffic, features, competition, reviews, marketing tools, etc. Few best male webcam sites to consider are Chaturbate, BongaCams, Flirt4free, Stripchat, etc.
Engage with the audience
Camming as a guy doesn't mean you just sit naked and play with yourself and expect the audience to pay to watch you do just that. To become a male cam model, you'll need to interact with your audience and keep them entertained.
Being a straight guy expecting only women in your room is a wrong expectation. You'll also find many gay guys in your room. You shouldn't be hesitant in doing stuff for them too. Keep things hot and interesting in your shows, and soon you will have a good following.
Promote your cam show
Promoting your shows is a very important step in your journey of being a male webcam model. Spread out the word about your shows through different mediums like Instagram, Twitter, Adult forums, etc. Share snippets of your work as a cam boy on these platforms to maximize your reach.
How Much do Male Cam Models Make?
Being a male webcam model comes with its own set of challenges compared to female webcam models. Firstly the market for female models is much bigger than that for male models. Female models make much more money compared to their male counterparts.
But this doesn't mean it's bad for the male models. Slowly but surely, the market is warming up to male webcam models. Your success and the money you make as a cam boy will depend on the efforts you put in and how well you interact with your audience.
An average male webcam model between the age of 18 to 22 years can earn anything between $300 to $1500 in a month by putting in 10 hours of camming every week. If a cam boy treats it as a full-time job and puts in 40 hours a week in camming, then they can earn a respectable $1000 to $5000 in a month.
For male webcam models of the age group 30 to 39 years, 10 hours of camming a week can earn them $200 to $1600, and a full-time camming job can give $800 to $6000 in earnings.
Tips to Make Money as a Male Webcam Model
It is not only through camming that a cam boy can make money. Most of the camming sites do provide various other features to make extra income. Other than the cam site you stream on, there are other avenues too to make some extra income. Let's take a look at some tips to make money as a male webcam model.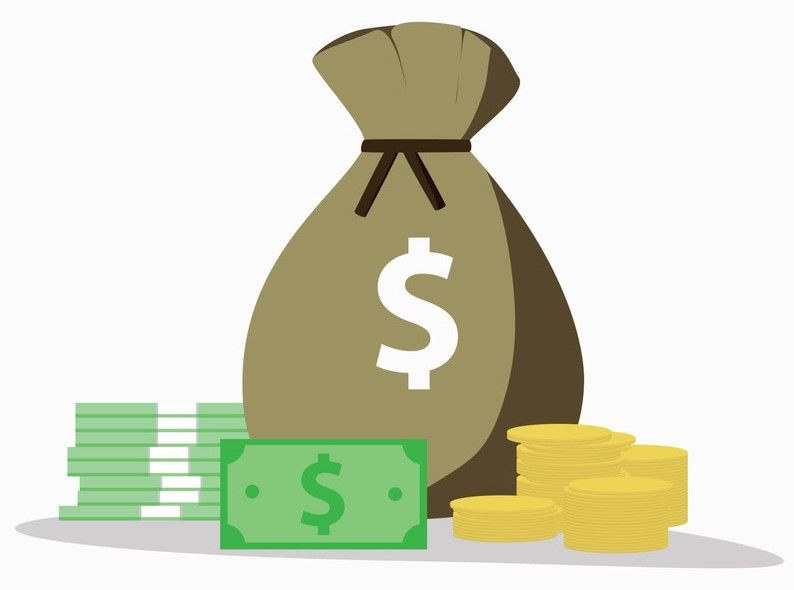 Stream as a couple
If you're lucky enough to persuade your partner or any other cam model to stream with you, then this can bring in good income as couple shows garner more viewers. You can rake in some good audience and make money as a webcam couple. Collaboration with other models also is a good way to earn more money.
Sell exclusive Snapchat subscription
Snapchat is a great tool to give the audience a glimpse of your day-to-day life. If you have a good following as a cam boy, then your fans will love to get access to your premium Snapchat subscription by paying a good sum of money.
Sell amateur videos and clips
Another great way to make some extra money is to sell your amateur homemade porn videos. There are many sites like Clips4Sale where you can upload your homemade clips and put them up for sale. You can also sell clips and videos through your cam site profile if there's an eCommerce store integrated with it.
Do Skype private shows
Once you have a decent following as a cam boy, then you can take your fans for a private Skype show. Not only are Skype shows more private than on camming sites, but you also get to keep most of the earnings you make through the Skype private show.
Start Your Male Webcam Model Career Using xModel
There are many cam sites that can help in fulfilling your dream of becoming a male webcam model. The only limitation of cam sites is that they take a big chunk of your earnings as commission. You can avoid this by starting your cam boy career with your own cam site.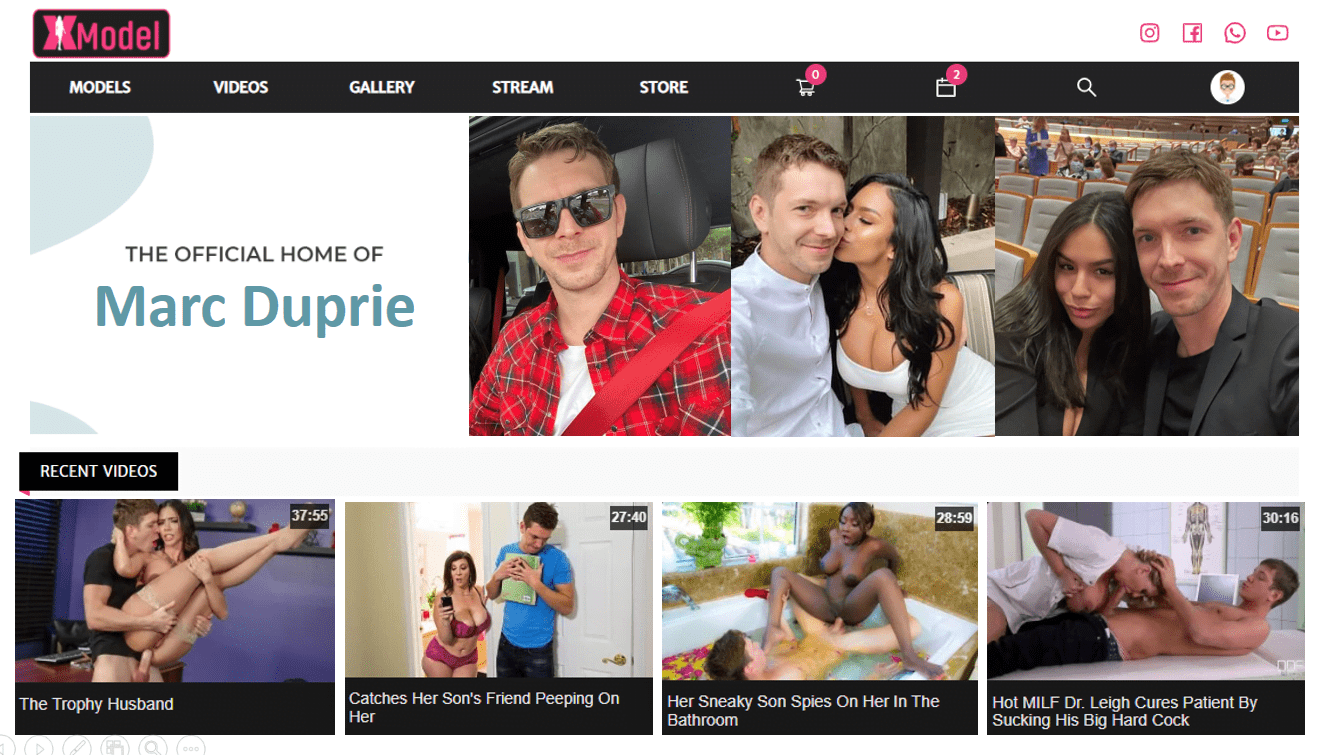 Using readymade scripts like xModel, you can easily build your own cam site quickly. xModel is affordable and gives you plenty of monetization options. It is best suited for webcam models, porn stars, and content creators to start their own subscription website.
Some astonishing features of xModel include
Multiple subscription tiers for maximum benefits.

Seamless live streaming integrations.

Profitable in-built eCommerce store.

Token transactions for privacy.

Top-notch tech stack.

Best in the market adult payment processors.
Being a cam boy is a lucrative offer for many boys out there to make some extra income. You can either build your own cam site or work on any of the popular cam sites; either way, you'll be making some good money. Good luck with your cam boy journey!
FAQs Related to Becoming a Male Cam Model
1. Can you make money as a cam boy?
Yes, you can easily make money by being a cam boy and live stream on various cam sites to maximize your income.
2. What's a good site to make money as a cam boy?
Some popular cam sites to make money as a cam boy are Chaturbate, BongaCams, StripChat, and Flirt4Free.
3. How much do "cam boys" typically make annually?
An average performing cam boy can easily make $30000 to $50000 annually by doing live cam shows for 8 to 15 hours a week.