-

11

mins read
New in the strip club business? Want to know what happens in a strip club? Thinking about starting a strip club business? If you can relate with any of these scenarios, we spoke to the owner of one of the best strip clubs in USA, and he answered some of the most concerning questions about running a strip club business.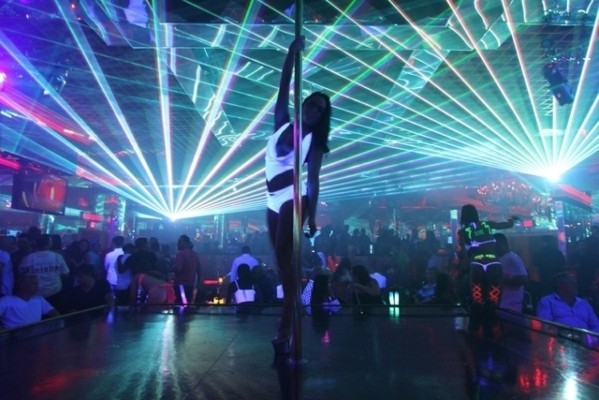 Jim (changed name), the 45-year-old comes from Florida and runs a strip club in Miami since 2001.  We discussed all the facets of the business with him.  From lap dance secrets to how to make $1000 a night stripping, what to do at a strip club, strip club laws, and how much does it cost to open a strip club. His answers revealed an insider's view on strip clubs, or what we call in the US, gentlemen's club. 
So, let's start with the most common question-
Can everyone be a stripper?
When I first started my business, I was very picky about the girls I hired as my strip club strippers. Too many girls were ready to work as it was a high-paying job. Hence, I was pretty particular about hiring my girls. 
I had a scale in my office. I would note down a girl's weight who had come for the job. It was like a preliminary screening round before the actual interview kicks off. If I found her to be too heavy or too skinny, I would send her back until she lost or gained to the desired level. The weighing activity continued with the hired girls, too. Everyone had to go through a weekly weight review. 
Well, that was almost a decade and a half ago. Now, the tides have somewhat turned. Strip clubs are no more as profitable as they used to be. Few people are coming to the clubs these days, and even corporate organizations that held client meetings in strip clubs have pulled their hands off. 
Today, not too many girls are picking up striping as a job. So, whenever a girl comes in for the job, I skip the weighing and let her audition first. If she looks good and not much overweight, we continue with the process. 
So, No. Not everyone can be a stripper.  
How to Hire Strippers for a Club?
We don't actually hire strippers as employees of the club. They all work with us as independent contractors. This has been the way from the beginning. No employee means no displaced accountabilities. 
We don't even advertise any opening; don't need to. Girls come on their own. Most of them are either referred by a friend who already works with us, or they just walk-in any-time.  
They apply, we screen, and if they look good, their first night becomes their audition. The contract depends on how they perform in the audition. If we have the requirements, we hire or at least take their number so we can call when there is a requirement.
There is another way. We hardly need to use this one, but many strip clubs (mostly the new ones) find it pretty handy. They advertise on local job portals on the internet and in newspapers or contact a model agency.  
Once your club is popular, you will find girls walking in for the job almost every day. 
How much money a does stripper make?
Although the business has changed a lot over the years, it's still full of potentials for a stripper. How much do strippers make a year? It varies from girl to girl. A smart stripper can pull in six figures, too. Many of my girls were pulling off even more than that a decade ago. Now, some of them easily make $3000-$4000 on a good night. They usually work for 3-4 days a week; you can do the math from here. 
However, the biggest earnings are made in the private rooms where private lap dances happen. So, how to make $1000 a night stripping? If a stripper can take a client to a private room, a minimum of $300 can be made in just half an hour beside a commission cut on every drink ordered by the client from the private room. These figures can go up exponentially if she is good, holds the guy for an hour or two, or takes guy after guy inside the room. 
How someone can be the best stripper of a club?
It's mostly the looks. If you look good, more clients come to you for the lap dance or take you in for the private lap dance, and this is where you make most of the money. Don't want to discriminate but clients like curvy girls more than the size-zero ones; I have observed this in my club, too. 
However, looks alone can't help if you are not smart enough to push your earnings. As I told you, you have to know what pays the most. For instance, lap dances pay more than pole dance, and private lap dances pay even more. You have to be smart enough to tempt your clients into expensive deals. A smart girl knows how to do that. She walks around the club, talks to guys, flirts, initiates conversation, and temps them into a lap dance or private room. 
Besides, every stripper is different, and the same strategies do not work for everyone. Luna (changed name) is one of the highest-earning strippers at my club. She is beautiful and has a very large chest. She knows people want to see what's beneath, so she stays covered on the stage and tempts people into private rooms for the main show. For Luna, staying covered on the stage has made most of her money, but the same strategy might not work for other girls, too.  
How much money a club make monthly?
While a great deal of our income comes straight from the commissions paid by the strippers every night, a majority of the revenue comes from the sale of liquor and food. We have had customers spending $10,000 at the bar alone. Apart from this, we charge around 15% commission on advances we pay to the customers, which they throw at the girls. An average stripper pays us $10-$500 a night as commission, depending on her earnings. Mastering these traditional methods should be your first priority if you are looking for the answers on how to start a gentlemen's club. 
How to monetize the strip club business more?
Traditionally, strip clubs have used the above-mentioned revenue streams to generate money, but modern ways have helped us grow our revenue from other sources, too. For example, during the COVID-19 lockdown, we had to shut down our operations. Since the girls are not our employees, I wouldn't say we fired them, but they did lose their stage and source of income due to the shutdown. 
The situation inspired me to look into alternate ways to generate income amidst the pandemic. This is where I came across the idea of online strip clubs. Steve from Adent pitched me a script called xCams, which helped me to build an online version of my strip club. Just like a camming site, except the models here were supposed to be my strip club girls. 
We build the website within a week and invited my girls to join it. Then we marketed our online strip club to our regular clients. The website received good traffic, and we sold over 50 memberships of our online strip club in a week. The girls would receive requests for private chatrooms (the online version of our private lap dance room) and tips from the online members with special requests to strip or perform certain erotic acts. Apart from this, we also allowed the girls to create and sell video clips and photo albums separately on their profiles. 
This strategy helped us and the girls to cope with the physical shutdown. They could now, like millions of professionals, work from home and generate some income. Of course, we couldn't sell food or drinks here, but it's not bad considering the online strip club did not require us to spend on management of a physical location (electricity, cleaning, security, etc.).
The online version of our strip club is not a replacement for our brick and mortar operation, but it's indeed yet another revenue stream for the business. Considering how much does it cost to open a strip club physically, an online alternative is much easier. Since it's online, we are not limited to the girls and members from the neighbourhood alone. We now host webcam models, strippers, and cam girls from around the country. 
It was a temporary alternative until the lockdown. However, now that the website is generating a lot more than what we thought, we have decided to make it permanent; like an addition to our regular brick and mortar operations.