-

8

mins read
The very old live adult entertainment industry, which majorly consists of strip clubs, is on the verge of collapse. The $8 billion industry is struggling to keep up with the changing times. Probably, this is yet another example where online alternatives are killing the traditional brick and mortar businesses.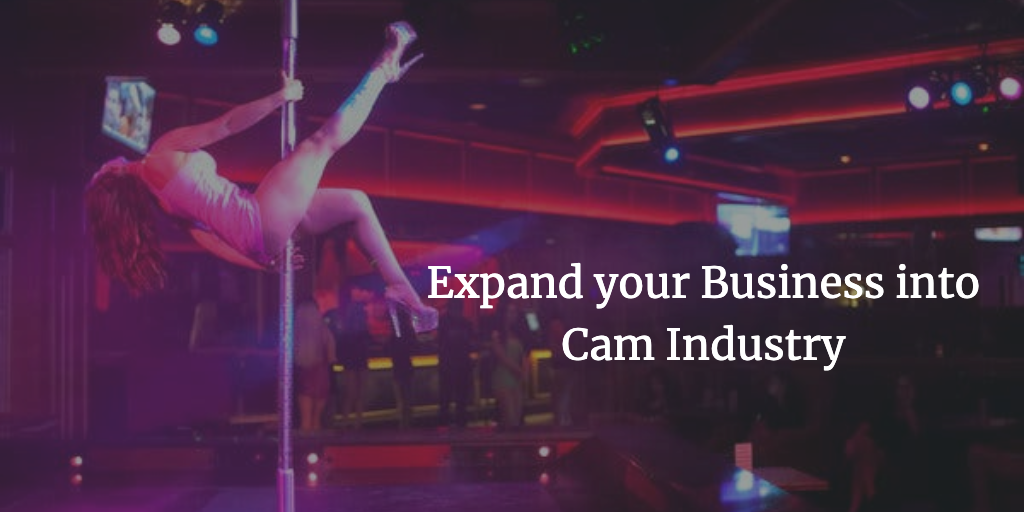 Reportedly, strip clubs are one of the discrete segments of the adult industry, and stakeholders don't like publicity. That's why we don't see many social media pages or profiles from strip clubs, especially the bigger ones. Considering the taboos and stigma against working in the adult entertainment industry, the discreetness of the stakeholders is clearly logical.
However, the market-wide discreetness is also depriving these traditional businesses of leveraging technology and modern solutions, which has the potential to help them keeping up with the changing trends and staying up and alive in the market.
As seen in a study on IBISWorld, the CAGR of strip clubs across the US was 4.9$ between 2012 and 2017. However, it plunged down to 1.9% in 2018, and experts believe it will go down further by 1.7% by 2023. The trends are now visible clearly, as RCI Hospitality Holdings, which holds few of the biggest venues in the US, is experiencing a steep fall in its stock. This is a clear indication that traditional live adult entertainment businesses need to adapt to the changes if they even want to recover. 
For so many good reasons, strip club businesses have been very particular about the privacy of their stakeholders. They don't allow even the regular clients to take photograph or record the shows, and it's for the shake of their performers. In short, the businesses base their fundamental modus operandi on discreteness.
However, in a modern world where every other industry is leveraging the power of free publicity on social media and the internet as a whole, you can't expect an industry so discrete to thrive expectedly. Strip club owners don't promote on social media, they don't run digital Ads, and neither can you find any social media presence of the popular strip clubs. Businesses put forward two main reasons for this:
They want to keep the identity of their girls as low as possible

They want the patrons to come and see the shows in person
Unfortunately, the strict rules that claim to be in favor of the girls actually hamper their success in the end. Because of the lack of exposure, models can't promote their professional efficacy, body, and personalities, which could help them to jump in the mainstream market.
Preference of the millennials is changing
The American style strip clubs, which are the most prominent contenders in the market, are losing their charm. Since their beginning after World War 2, they haven't changed a bit. The old-style high-class clubs with adult entertainment are no more in the lists of the millennials.
The current generation is less likely to visit the old-style strip club outlets. Until recently, the company-sponsored shows were a thing where club business meetings gave these businesses a significant share of their revenue. However, with the changes in the workplace culture, the companies are now backing off from this sponsorship.
With an average millennial carrying a burden of at least $34,504 of student loans, strip clubs are not in their budget anymore. In short, the overall millennial culture is not into strip club outlets anymore:
VR porn is attracting the attention of the millennials

Live webcam platforms are brimming with the visitors
Live webcam modeling: The modern-day strip clubs are here
Technology has changed the way adult industry functions today. We now have a fast internet connection and modern camming sites that are providing much easier and comfortable options to the millennials: to both patrons and models. Perhaps, it's time the traditional strip club owners adapt the changes and expand their operations into the adult cam industry.
What is the adult webcam industry?
Cam industry is a segment of the adult industry where models perform live on the internet using webcams. There are webcam-modeling platforms that hire models as camgirls who perform live and make money from live viewers. The platforms allow the viewers to pay to the models in different ways:
Send tips to the models

Request private one-to-one cam shows

Talk with the camgirls via live chat or internet messaging
Adult camming sites are proving to be a perfect alternative to traditional live adult entertainment clubs for the millennials. Not just the visitors but they are attracting the adult models with equal strength, and for a good reason. The models are able to work discreetly and make decent money right from their bedroom. There is nothing much to do: sign up on the webcam site, set up your profile and start streaming your moves live to thousands of viewers at the same time.
The cam industry has grown beyond expectations in the past few years. Just visit any popular cam site, such as LiveJasmin, MyFreeCams, or Chaturbate, you will see thousands of model streaming live to millions of viewers at any given time.
The segment is offering everyone a way to make money in the easiest ways possible:
Models are making money streaming live to the viewers

Webcam sites are making money charging 20%-40% commissions from the models

Webcam model agents are making money referring new models to different webcam sites

Software developers are making money building webcam sites with modern monetization channels
Camming is a perfect expansion for the strip clubs
If you own a strip club business, you have a very crucial asset that first-time entrepreneurs in this segment strive to acquire: access to hundreds of models. You have these gorgeous women working already in your clubs, and you can expand easily in the webcam niche with just a minor setup.
You can get in terms with Adent.io to develop customized webcam modeling platforms for you.

You can invite your girls to sign-up on your site and perform live for millions of online viewers

You can keep your business as discrete as it was before, as these sites can geo-block viewers

You can keep your outlet running as before, but can also allow your girls to work from home

You can make money from the commissions from your camgirls while they work from home
Building your own strip club webcam business is not a big deal if you know the correct way around it. Adent can help you in this regard. We provide a one-stop solution to everything you need to start your webcam-modeling platform and expand your strip club business. We have also written a detailed article about How to Start a Webcam Business and Make $70000/Month in 2020. You should read this.
Join our FREE VIP Facebook Group to know more money making ways from adult sites.