-

6

mins read
Contrary to what most people think… Sexting is still alive…
And it's more alive than ever before!
Just think about it…
When there was no texting at all, what did people do?
They met every day… They did some cool stuff together… Maybe flirt a bit and go on dates…
And what do they do now? (especially the millennials)
They rarely go outside their home to meet a friend.
Instead, they just text their friends… all at once… for hours…
And what do they do if they like a particular someone?
They text about SEX.
They SEXT.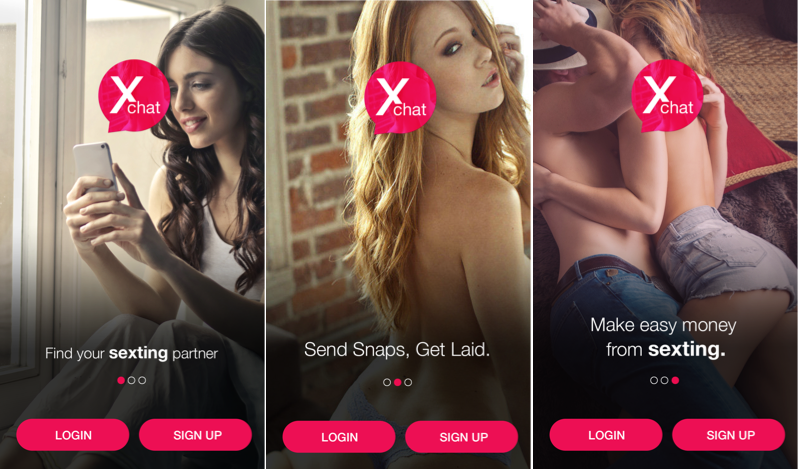 Most of the population nowadays is on their phones 24/7.
Before people go on dates, they often sext.
And when they're already together… they sext even more!
That's just the way it is… But there's still something important we need to cover…
How to make money from sex chat?
Okay, so we already know people love sexting.
After all, they do it all the time. But how do we get them to pay us to do it even more?
How do we provide value for them so they're willing to spend their cash with us?
Well, first of all… Most men sext with close woman friends… or maybe soon-to-be-friends…
But what about the women they see online? Be it porn… Live cams… Or whatever…
Would they like to sext with those women? You bet they would.
But are they willing to pay for it?
I think they would…
I mean… Just look at Arousr.
They do exactly the same thing… They get both men and women on their platform…
And everybody pays them to sext with each other. So it definitely seems like people are willing to pay for sexting.
The concept is solid and proven. So how do we make it work for us too?
Well, first of all…
We have to come up with some entrepreneurial idea. We need to think about…
"How to get beautiful women to join our platform so we can attract more men as well?"
The first thing that comes to my mind is… Live cams.
I mean… college girls already do it all the time. And guys like to watch it.
So if you can offer these college girls a way to get extra cash while sexting (which they probably already love to do)… Would they be interested?
No wonder they will.
And the guys who watch them all the time… Do you think they would like to sext privately with them?
I'd say yes.
So my entrepreneurial spirit says…
"Let's combine the two together"
But you're probably wondering… What's the exact strategy behind all this?
Well…
Here's The Business Model
You need a mobile (as well as web) application…
Where both users and models can sign up.
Users will be able to add models using their username.
And after they've added a model, they'll be able to also text her.
Then the model replies and boom…
The magic is done.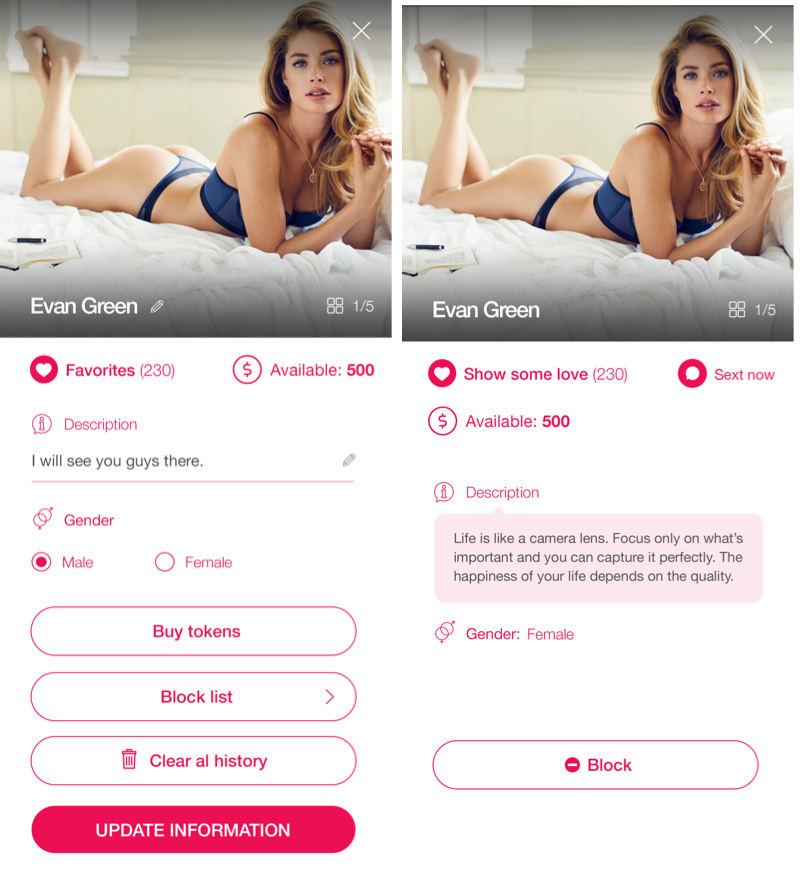 And what's more important about this… is that… the girls can be absolutely anonymous.
They don't have to reveal their real names or numbers. Everything is done via usernames…
So both parties can have maximum protection… While having great experience… and/or… making a sustainable income!
Here's The Math Behind The Business Model
The user always starts with 3 FREE replies. But after the model sends him 3 messages… It's over!
Unless the user wants to pay for more… And if he does, he can buy… let's say… 100 tokens.
Now he can continue chatting with the model. But every time she replies to him, this will cost him a token.
He pays… She (and YOU) earn!
Easy for him… Easy for her… Super easy for you!
Okay… This sounds cool and all… But how do we create something like that?
Well, you have 2 choices… You can either create the app yourself…
Which will cost you lots of time and money. or… You can get…
xChat – Our New Product
The product is called xChat.
And it will make it all MUCH easier for you.
It will be like the WhatsApp of the Adult Industry.
Using it, you'll be able to create something exactly like what we just talked about…
…As well as much more.
We're launching in September 2018…
Find some of the product screens below –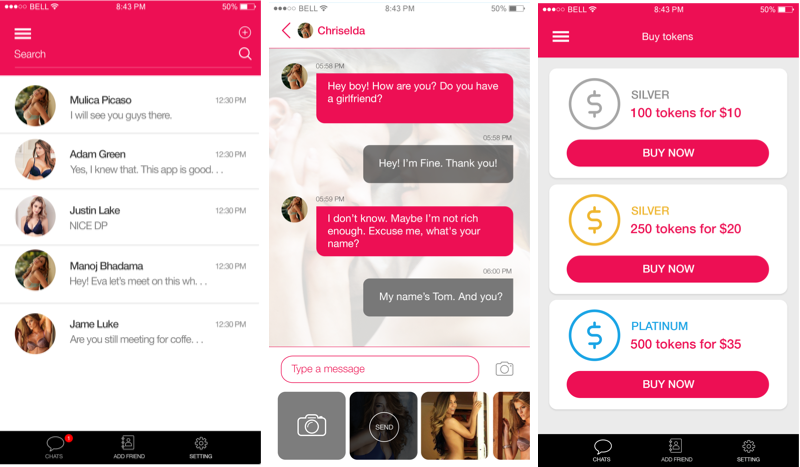 To see the complete FLOW CHART – FIND HERE.
…And we'd love for you to join our movement.
Let's join our forces and…
…Make sexting great again!
(By also making some quick cash from it…)
If this whole idea sounds exciting to you…
…Please comment below and let us know your thoughts about xChat and the sexting industry in general.
(I respond personally to every single comment on our blog and I'd love to see yours too.)