-

11

mins read
It's 2020, the infamous year of the COVID-19 pandemic. The entire world is facing the awful need for lockdown and social distancing, but humans have their needs. The new normal cannot suppress our sexual desires. It's no surprise, people are now looking for new ways to deal with their repressed sex drives – Teenagers, and Grownups included.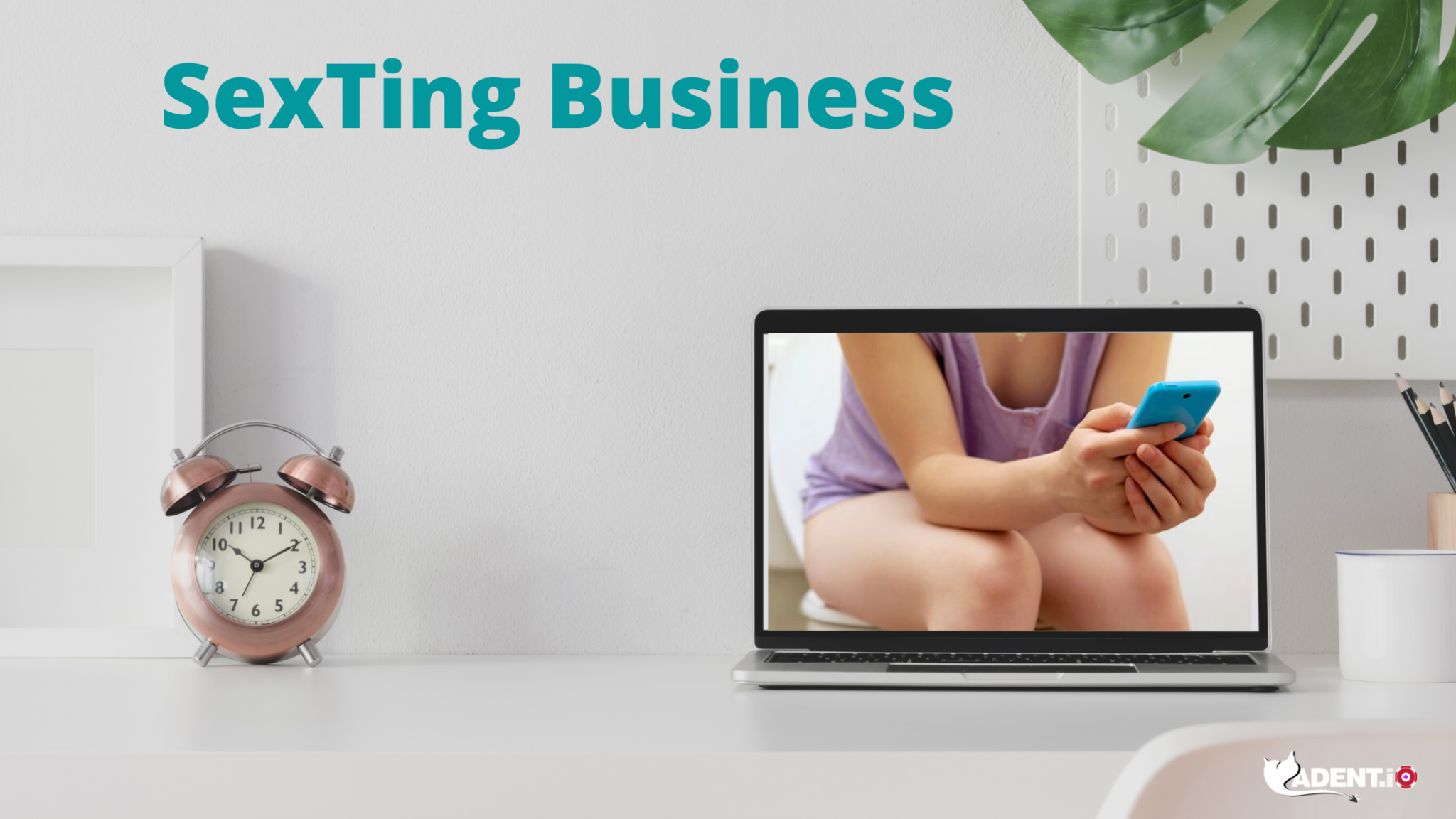 As an adult business consultant, I have been hearing from marketers that sexting is on the rise. Based on reports from digital media and views of industry veterans, people are trying their best to maintain the spark of intimacy in their relationships by sexting.
Stacy is a college freshman from Omaha. She isn't usually into sexting, but she is now entertaining it for several reasons. She says that it feels good to know that people are not forgetting about her. For teenagers like Stacy, sexting is a symbol of independent existence, which although exist only the internet, but it's her way to find autonomy and act according to her free will.
That is sexting from a teen's perspective. However, it's not limited to teens alone. While many do it for fun, sexting has come out as a business model for many. Yes, it is a business model with giants from the adult businesses associated with it.
Sexting trends in 2020
The lockdown has triggered a wave of sexting. Prior to the pandemic, social media influencers used the platforms for interacting with the fans and like-minded people. Presently, they're utilizing the fan following to explore their "naughty sides" yet "in a protected domain".
The number of influencers revealing their sexual side through explicit photos and suggestive writings during the lockdown is unlimited. On 22 April, on-screen actor Ansel Elgort prodded his fans on Instagram with a nude photo, proposing he had set up an Only Fans account.
In spite of the fact that the actor made that post for charity, he deleted it after a couple of hours. In the meantime, online influencer Caroline Calloway launched her profile on the membership-based sex entertainment website. She cases to make over US$80,000 from her account before the year is over.
Studies reveal that the current situation is influencing people's intimate online activities. Not just teens, but people from other age groups are also turning to adult websites such as ManyVids, OnlyFans, and Chaturbate for virtually erotic experiences. Sex chat or sexting is one of the erotic services these websites provide. Be advised that these are primarily camming or adult clips sharing websites, but they have extended their services to sexting as well.
It's not tough for these platforms to extend into the sexting services. They already had a huge population of adult models and influencers, who were sharing their photos and clips with the fans. They just had to add one more thing on the list to increase their prospects.
The Guardian has published a splendid piece by Ginger Gorman, which explains how the world faces an epic choice, as sexting is becoming more than just a trend in 2020.
What's sexting and how does it work as a business model?
Sexting or Sex chat is a form of intimate conversation (usually between partners), where they simulate their sexual fantasies via chats. It's a mostly erotic conversation, sharing nudes, indulging in long-distance erotic activities for arousal, and sexual gratification.
The modern-day sexting has evolved from traditional SMS and MMS conversations. Today, people use internet messengers, which add advantages that traditional channels lacked. For example, easy sharing of photos, stickers, video clips, and even video calls.
The face of sexting has evolved with time. From SMS to MMS, personal internet messaging, social media messaging, and live streaming, people have been using whatever means available to them in respective eras. Now that both mobile and web technologies have advanced, we see apps that boast of their privacy, security, exclusive sexting features, and commercial applications. If you have used the self-deleting deleting feature of Snapchat, you will understand what I want to explain here. The big question is –
If sexting is a viable business idea?
Sexting now is not just limited to the partners. Like commercial phone-sex services, sexting too is now seeing a massive business application in the adult industry. If you want to sext, you can connect with so many strangers on specific websites in the same way phone sex is accessible.
We haven't seen so many dedicated sexting businesses up yet, but adult websites are rapidly including sexting as a service in their catalogs. So many popular webcam sites, porn sites, phone sex sites, adult fan sites, and adult social media platforms have added sexting in their set of services. Adult models, who have been using phone sex, webcam modeling, escort services, and adult fan sites to make money, are now also using commercial sexting in the same way.
So yes, commercial sexting indeed is a viable business idea. If you want to set up a successful business model around it, you just have to know the correct ways, to begin with it. One such way is coming up with a dedicated sexting website or a customized sexting mobile app.
Setting up a Minimum Viable Business Model for Sexting
Commercial sexting as a business idea utilizes the same resources that webcam or phone sex businesses use. The primary focus should be exploring the demands and then setting up a business model around it. Commercial sexting proposes women/models with options to make money from their home. The possible business model will involve a three stakeholders system:
Platform Owner

Models

Users
The basic business model will follow the marketplace architecture where models will join your platform to earn money, while users will join the platform to find women who can sext with them.

Like webcam modeling, users will pay to chat with your models privately. For that, they will purchase on-site tokens, which they will spend on chatting. The more your models can engage with them, the more these users will spend from their Token balance.
At the end of the week or month, the website will conduct payouts, which will base on how much respective models were able to earn from the users. The website will deduct a percentage cut as commission, which will be the primary source of revenue for the website owner.
Setting Up a sexting platform using xChat Script
Once you have your minimum viable business model ready, you can proceed to build a platform around it. This is where our xChat script can help you acquire your sexting platform quickly and affordably.
The xChat is our turnkey script for building sexting platforms. It's a precious collection of web and mobile applications with a powerful admin panel. It comes with open-source code access to let you have full control of your platform and customize the stock script the way you want. Of course, you will need some skills or the help of a skilled developer to do so.
In short, xChat is all you need to build a full-fledged powerful sexting platform with websites and mobile apps by your side. It has every feature that a successful sexting business demands in 2020. From powerful controls to the admin to moneymaking channels for models and immersive user interface for users, xChat is a single-stop solution for not just creating a sexting platform but also succeeding with it.
I have written a detailed article on how you can make up to $40,000/month by launching a sexting platform using xChat. You must read it. Here, in this article, let's focus on some crucial after-launch aspects of a sexting business.
Finding girls to sign-up on your sexting platform
You can visit adult forums and find threads where girls talk about sexting opportunities. Models who are looking to work for sexting platforms or those who are looking for customers, advertise their profiles on such forums. For example, look at this thread.
You can find many such threads on this forum alone. Models have posted their email Id and requesting for sexting and Snapchat content they are interested to share. Contact these models and bring them on your site.
Some more similar forums and platforms where you can find models like these are as follows:
Apart from forums, you must also explore the Kik Messenger app. A large number of women and professional women use KiK for selling nudes and sexting services with Kik usernames. Unfortunately, KiK restricts adult activities. As a result, these models often end up losing their profiles and all the contacts with them.
You can find these girls on KiK, talk to them via the Kik app, and get them onboard your platform as a more stable alternative. Just search for KiK alternative on Google, you will find tons of threads created by models who are looking for a platform like yours.
Get going now
I hope that this article clarified all your doubts about running a sexing business in 2020. We have developed the xChat solution just for entrepreneurs like you. Follow the guidelines in this article and with xChat by your side, you will have a successful sexting platform in no time. Feel free to ask anything you wish about this lucrative business model.
Join our FREE VIP Facebook Group to know more money making ways from adult sites.