-

6

mins read
Are you thinking about starting your own adult toy dropshipping business? If so, you might have heard about Inventory Source – the platform that powers over 4000 dropshippers and suppliers, offering the best dropshipping features out there. But is it all just hearsay in the wholesale sex toy market? 
Don't worry, we've got you covered. We've put together a comprehensive review of Inventory Source, detailing its pricing, dropshipping features, and other important functionalities. 
By the end of this review, you'll know whether or not this platform is the right choice when you decide to sell sex toys online. 
Let's dive into this Inventory Source review and find out everything you need to know!
An Overview of Inventory Source
Founded in 2003, Inventory Source has established itself as a leading provider of dropshipping data solutions. Its software enables users to manage inventory efficiently, connect with suppliers, and automate various services.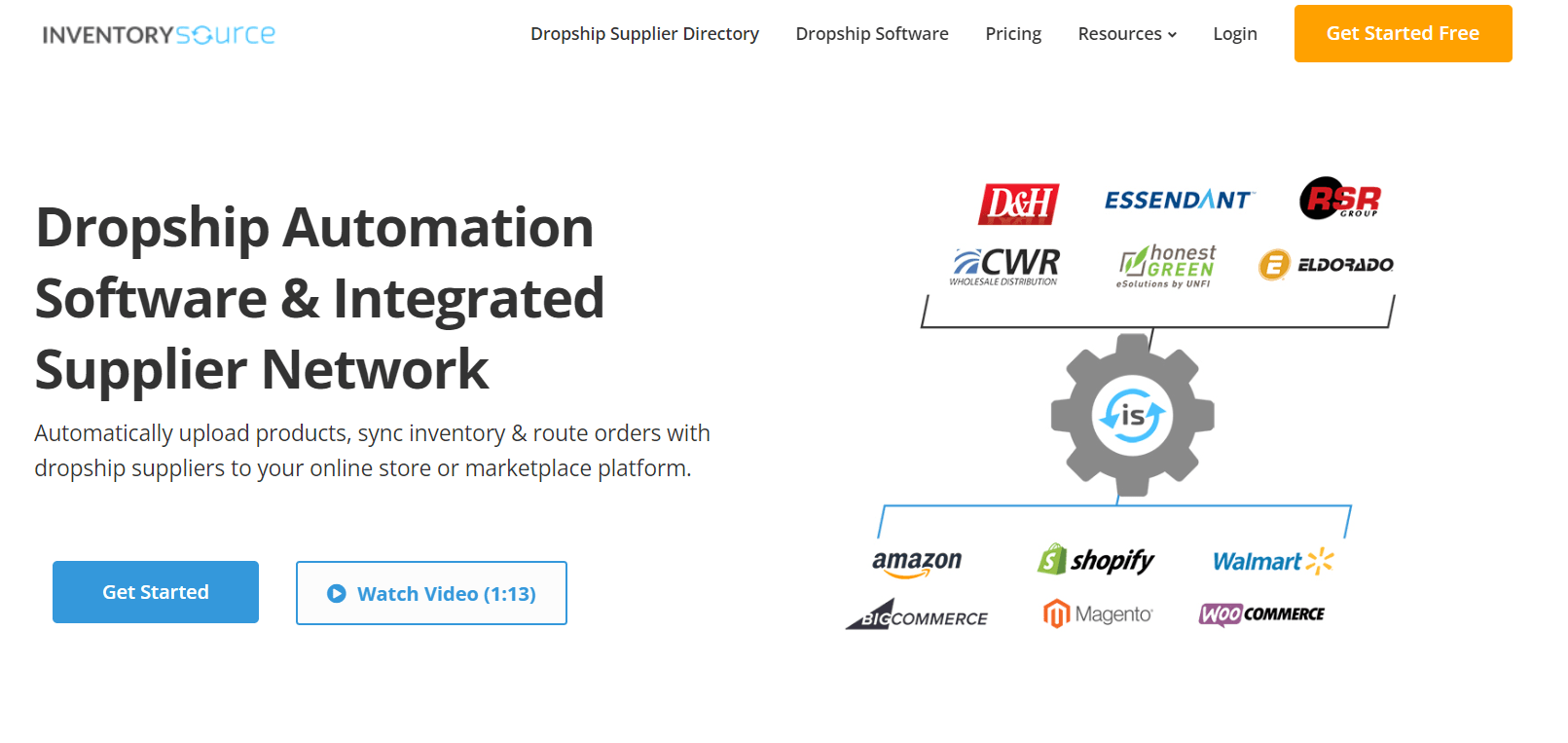 As a pioneer in the dropshipping market, Inventory Source has consistently delivered a trusted and reliable platform for automated products and services. The software offers users access to an extensive database of specialized suppliers covering a diverse range of niches. 
Regarding adult toy dropshipping, Inventory Source, combined with its robust automation and order management tools, streamlines the dropshipping process, rendering it effortless.
With Inventory Source, sex toy businesses can access a wealth of products at the click of a button, thanks to its free integrated supplier database. The software provides a seamless experience, allowing entrepreneurs to focus on growing their sex toy business.
Inventory Source Features
When it comes to the features of Inventory Source for the sex toy business, the first one that stands out is its automatic site. With this innovative tool, you can create a sex toy dropshipping website that runs completely on autopilot, meaning that you won't have to lift a finger to keep it up and running. 
What's more, the site will be hosted on its own servers, ensuring maximum reliability and security. But that's not all. Another great feature of Inventory Source is its ability to import files and integrate supplier data that may not be available on the platform. 
This means that you can continue to work with your current sex toy supplier while still taking advantage of the powerful dropshipping automation tools offered by Inventory Source.
Perhaps the most impressive feature of Inventory Source, however, is its commitment to cutting out intermediaries and middle-men. According to the company, they achieve this by not marking up the price of sex toys and instead offering the same prices as the supplier. 
The Inventory Automation feature of Inventory Source is a valuable tool that streamlines the ordering and monitoring process, minimizing the occurrence of entry errors and significantly reducing the need for manual data entry. 
As a result, processing times are accelerated, saving both time and money. Additionally, the consistent product feed enables easy inclusion of new items, allowing sex toy businesses to meet their customers' evolving demands and enhance satisfaction levels, ultimately leading to increased profitability.
By working directly with suppliers, Inventory Source is able to offer a range of benefits to its users, including volume reductions, access to exclusive brands, seasonal specials, and a true partnership to help you grow your sex toy business.
Inventory Source Pricing 
When considering Inventory Source for your sex toy dropshipping needs, it's important to take a close look at the platform's pricing structure before signing up. 
Your decision will ultimately depend on the size of your business and its specific requirements. Fortunately, Inventory Source offers flexible plans to choose from, giving you the ability to select the one that's right for you.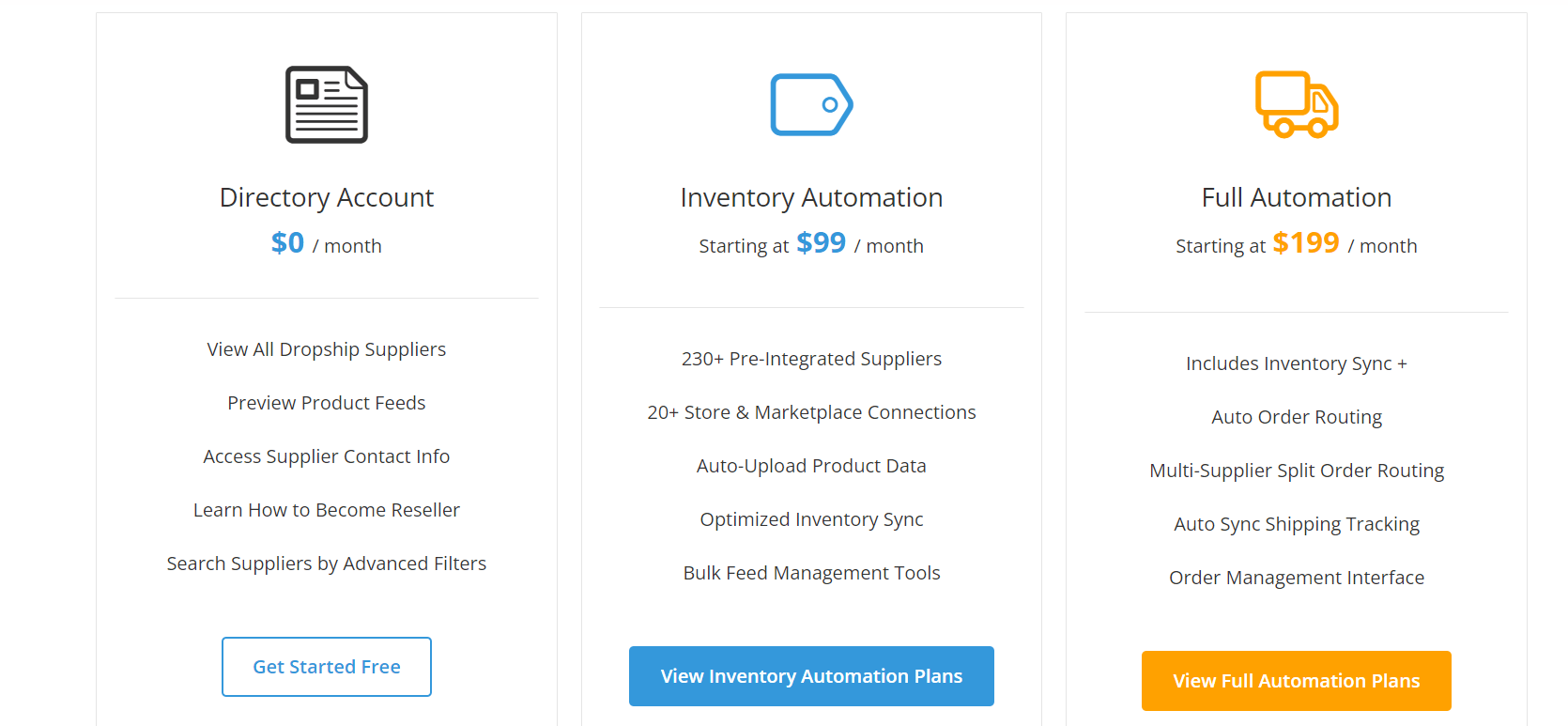 Directory Account
For those just starting out, Investor Source offers a free plan through their Directory Account. Depending on the size of your adult toy business, this plan may be sufficient, as it provides access to a directory of dropship suppliers, including contact information and a preview of products. 
Keep in mind, however, that this plan is essentially a trial, and you will need to upgrade to access the platform's full suite of services. 
Inventory Automation
If you're looking to automate your inventory syncing, Inventory Source offers two different rates for their Inventory Automation plan. The basic plan costs $99 per month and includes a single integration, along with product and inventory syncing. 
It also has a 50k limit on SKUs, with a $75 per month fee for additional integrations. If you're new to dropshipping, this plan may be the best option for you. 
The Plus Plan costs $149 per month and offers two integrations, $50 for additional connections, and an SKU limit of 250k. It also doubles the daily sync. This option may be more suitable if you have multiple sex toy suppliers and are looking to expand your business further. 
Keep in mind, however, that Inventory Automation has limited features, covering only the synchronization of inventory. You will still need to ensure that products are in stock and manually process orders before sending the details to your supplier. 
Full Automation
For those with more professional dropshipping needs and want to look like top sex toy businesses, full automation may be the way forward. In addition to inventory automation, this option includes a multi-supplier order routing facility, automated order processing, and shipment tracking synchronization. 
The Basic Plan for a single integration costs $199 per month, while the Plus Plan costs $249 per month. These plans require an additional $75 per month (Basic) and $50 per month (Plus) for new integrations. 
If you're looking for a complete adult toy dropshipping management tool, Inventory Source also offers enterprise-level services with FLXpoint. While the plans start at $399 per month, you'll have an e-commerce website that can mostly run itself.
Inventory Source Pros
When it comes to Inventory Source, the software offers more than just impressive features. There are several advantages that you can enjoy. Let's review them one by one.
1. Versatile Service
One of the most notable pros of Inventory Source is its versatile and flexible service. You can select from different plans that are categorized based on their specific needs and goals.
This allows for a customized experience that can adapt to the demands of individual sex toy dropshiping businesses.
2. Extensive Adult Toy Supplier Integration
Another advantage of Inventory Source is the ability to register multiple suppliers. Depending on the needs of your sex toy business, you can register as many suppliers as necessary. This feature makes it easier to manage and track orders from different suppliers.
3. Inventory Management
Inventory Source also offers full inventory management services, which means that the software manages almost everything related to your sex toy dropshipping business. 
This includes filling and uploading data, tracking orders and deliveries, and managing orders placed with suppliers. The software monitors all activity and sends you regular updates.
4. Pre-Integrated Adult Toy Suppliers
A key benefit of using Inventory Source is the pre-integrated suppliers. The software has trustworthy integrated sex toy suppliers that you can immediately access without the need for approval. 
This streamlines the process of requesting goods from suppliers and can save you a significant amount of time.
5. Free Dropshipping Account
Lastly, Inventory Source allows you to create a free account, which provides a clear and unbiased overview of the software and its integrated suppliers. This feature ensures that you can familiarize themselves with the software and make an informed decision before committing to its services. 
Overall, the pros of the Inventory Source review make it a valuable tool for adult toy businesses looking to streamline their dropshipping processes.
Inventory Source Cons
It is important to provide a complete review of Inventory Source, including any potential drawbacks. While this platform certainly has its advantages, like any software, there are some cons that should be considered before making a decision.
1. No Tool For Competitive Market Analysis
One of the potential issues with Inventory Source is the lack of a market research tool. You will need to perform their own market research using separate software to find the hot-selling trending sex toys and before integrating their findings into Inventory Source.
2. Separate Cost Per Sex Toy Supplier
Another drawback of Inventory Source is the separate fee charged for each sex toy supplier integration. While pre-integrated suppliers are included in the base price, additional suppliers will come with an extra fee. 
The price for these influential suppliers is often much higher than for lesser-known suppliers. 
Another factor that can influence the price is the distance between the supplier and your location.
3. Zero Refund Policy
Finally, it is important to note that Inventory Source does not offer a money refund policy. Once you have made a payment, there is no opportunity to receive a refund if you are dissatisfied with the service.
To avoid this potential drawback, it is recommended to take advantage of the free access account and thoroughly research Inventory Source before making a commitment. 
Final Words: Is Inventory Source Worth it?
If you're looking to make a splash in the world of sex toy dropshipping, Inventory Source is definitely the best place you should go. They've been around for ages and have a whole slew of impressive features that will help you find the perfect suppliers for your sex toy business. 
No matter which plans you choose, you can count on Inventory Source to deliver an outstanding drop shipping experience.
And if you're ready to take the plunge and start your own sex toy business, we've got some great news for you. Thanks to innovative e-commerce scripts like xMarketplace by Adent.io, it's never been easier or more affordable to get started. 
With xMarketplace in one hand and Inventory Source in the other, you'll be well on your way to making big bucks selling sex toys online.
Hopefully, this inventory source review will give an overview of how the dropship supplier works for an adult toy business.