-

8

mins read
The porn industry has evolved drastically over the years, and the industry, which was valued in millions, today is worth around $97 billion. With an option to make some good money through adult content, many performers are joining the industry and sharing their content.
There are plenty of categories of which, today, making homemade porn is quite popular. People are selling homemade porn on several platforms, with many viewers liking this particular niche very much.
As plenty of people want to join this illustrious business path, questions about how to make porn, what are different porn ideas, and how to make your own porn revolve around the heads of the new creators.
This article will answer all those questions and help you make homemade porn and sell them efficiently across different platforms to earn good money.
What is homemade porn?
Homemade porn is an amateur porn category where anyone can record a pornographic activity in the setting of their house or their room and share it with the audience.
It is a cheap, easy-to-shoot porn video category, especially for those who are keeping their baby steps into the porn industry.
How to make homemade porn?
Making homemade porn is not as difficult as one might presume. With the right tools and techniques, one can shoot quality homemade porn videos and post them on their favorite website for their audience.
In this section, we will talk more about how to shoot homemade porn, provide you with 10+ tips to make homemade porn,  and make money by selling adult content online.
The most crucial thing while shooting your homemade porn video is having the right equipment and arrangements.
Assuming that homemade porn is usually done by couples or people with the least experience in the porn industry, we will help you understand certain things one needs to consider to produce quality homemade porn.
1. High- Quality Camera 
Choose the right camera to record your pornographic scene. You can use a professional camera if you have enough budget, or else you can rely on a good camera on your smartphone that captures high-definition porn videos.
Use a tripod to fix the camera at the right angle. Most of the time, homemade porn is shot without a cameraman. Using a stand-still camera on a tripod, you need to keep the camera in a fixed position and angle to cover your activity without compromising the captivity.
Make sure you use the best camera for shooting your homemade porn before posting.
2. Lighting
Another vital thing to remember while shooting your porn scene is ample lighting. You need to use focus lights, ring lights, or standing softboxes to keep the room lit and clearly capture everything in the room.
Always have the best lighting while making homemade porn, and ensure the room is not dark, until and unless you want to shoot a scene in the dark.
3. Sound Effects
Sound is one of the underrated aspects of porn scenes, and if you are filming amateur porn, then you might not give much importance to it.
This should not be the case, as creators must use an excellent sound recorder to capture the pleasure sounds while shooting your porn.
Some of the best professional cameras for shooting porn have built-in microphones to record the sound. If you are using your phone, keep the sound recording turned on to capture the sound and intensify the pleasure for your viewers.
4. Room
As the name itself suggests, homemade porn is done within the confined room of your house, flat, or the accommodation you stay in.
Whichever it might be, make sure that the room where you shoot your homemade porn is suitable for your needs.
The room should be tidy and should give good vibes to your viewers who are paying you to watch the pornographic activity.
Some of the rooms you can choose for home sot porn are bedrooms, bathrooms, living rooms, and kitchens.
5. Editing software
When you think of how to start making porn, the one thing you need to keep in your mind is to get your hands on the best editing software to edit your videos.
Purchase the full version of the editing software as the free version can leave watermarks on the video you shot or might not give full access to all the tools and options on the software.
6. Video Storage
Once you shoot your homemade porn, storing them is the next thing you worry about. You can store the homemade porn movie on the cloud or locally store it on a hard disk.
Storing on the cloud gives you access to your homemade porn at all the places where you have internet, whereas storing on a hard disk means you need to carry the hard disk everywhere to access and upload it. Whichever option you choose, make sure you have kept the file safe and secure.
Now that we have an idea of how to film homemade porn, let us look at some best practices to separate yourself from the millions of uploaders and create a fanbase for yourself.
7. Produce quality homemade porn
Although it is a given that homemade porn is amateur porn movies, viewers do expect a certain quality from it. The homemade porn movies you upload must be very clearly caught on camera and of high definition if possible.
8. Choose the right platform to upload your homemade porn
Once you have your homemade porn ready, the next thing is to choose the best platform to post it and share it with your audience.
With new platforms like OnlyFans, having no restriction on hosting adult content, you can choose any of these to post your homemade porn.
You can also start your own membership website to sell your adult content and begin to make good money through it if you don't want to use any other available platforms for reasons of your own.
Choose the platform that best serves your needs rather than choosing the most popular one.
9. Be consistent in your uploads
Another essential thing in your journey into the porn industry is uploading content regularly. One thing the new creators miss when they jump into the industry is consistency on the platform.
Upload your content on your chosen platform at regular intervals to keep your fans on their toes and make good money in the process. Viewers lose interest in creators who are irregular and do not upload fresh content timely.
10. Try new things
Choosing and sticking to a porn niche is an excellent way to establish yourself in the homemade porn industry. However, keep trying new and unique things that are trending in the porn industry to entice your fans and increase your viewer base.
If you find something new and exciting and are comfortable doing it, then definitely give it a try, as it would convince your audience to stick with you in the longer run.
11. Build a connection with your audience
When and where possible, constantly interact with your audience. This way, your audiences always feel valued, and you can increase your fanbase through it.
Building a loyal fanbase is very important while making homemade porn, and continuous interaction with them will help you in this process.
5+ Best Ideas to Create Your Own Porn
When you search for how to make porn on the internet, you will come across several porn niches and porn ideas under which you can post your content to make money.
Among those porn ideas, we will discuss some of the best homemade porn ideas to record and sell on your desired platform.
1. Romantic 
One of the most liked and most searched porn categories in homemade porn is the romantic one.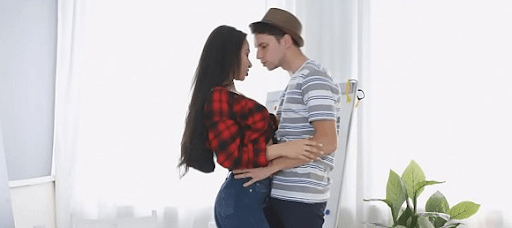 If some are very much into hardcore or wham bam, thank you mam kind of porn, then some others are really into romantic porn.
People who search for homemade porn look for intimate pornography where there is some foreplay and real romance between the performers. And if you upload such romantic content, you stand a chance to attract and gain new audiences.
This is really one of the best porn niches to create your own porn and post it on the website of your choice to make money, especially for couples who are just diving into the porn industry for real good.
With the demand for romantic porn being very high, you can easily produce such content and post it on different marketplaces under your name to make money.
2. Threesome
The next best porn idea after romantic porn movies is the threesome involving three people engaging in sexual intercourse, and a certain set of people enjoy this kind of show.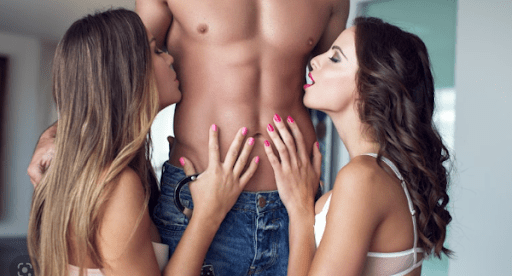 It usually involves male-male-female, female-female-male, male-male-male ( if you are a gay pornstar), or female-female-female (if you are a lesbian pornstar).
The threesome porn category has its own set of fans who willingly pay a good amount of money to view such content. And when you are making homemade porn, you can certainly try out this category to increase your popularity amongst your viewers.
You can always reach out to people who are new to the homemade porn industry and collaborate with them to produce threesome videos for your profile.
This way, you can increase your viewership as your co-performer will post your content under their profile, and you stand a chance to entice their fanbase.
3. Masturbation
And if you are struggling to find a partner to shoot your homemade porn, then you can always masturbate in front of the camera, as plenty of people like masturbation content.
People often enjoy porn clips of you pleasuring yourself, which can be the best porn niche to post your homemade porn.
Also, shooting masturbation videos is easy, as you can set the camera in one place and lie in front of it to perform your act. There is no need to change the camera angle or adjust anything as you continue with your show.
It is best for those people who do not want to collaborate with anyone and want to make homemade porn on their own.
This niche is best for people who wish to be cam models. With cam models making good money on plenty of cam sites, following masturbation as your niche to record your porn opens two doors for you.
One is to shoot homemade porn and post it on the website of your choice or go live on any of the best webcam model sites to make money.
4. POV
POV or Point Of View is a significant porn niche to post your content, and if you are wondering how to film POV porn, then it is very simple.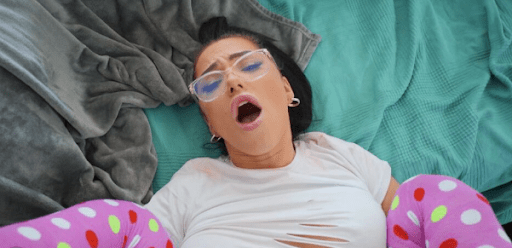 Point of view or POV porn shooting is when you hold the camera up to your partner while they do something to you. With this view, the viewer gets the impression that the act is being performed on or by them.
It is a very popular porn category among the porn audience, and people often search for this on different porn websites.
The performer has to directly look into the camera while performing the act and speak to the camera s if they are talking to a real person. Viewers often feel that they are a part of the act and get too much pleasure from this POV homemade porn.
5. Roleplays
If you are bored of performing the daily routine of homemade porn videos, then you can make it exciting by including roleplays in your act.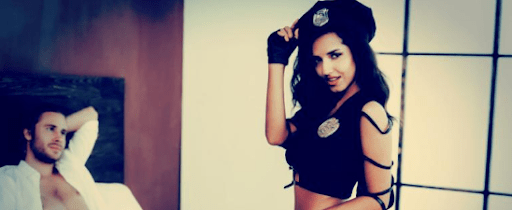 Roleplay is nothing but enacting a famous movie or fictional character in your homemade porn. You can dress like them and act like them throughout the shoot to record roleplay porn videos for your profile.
People act out who they are not and fulfill their desire through this roleplay. It has a huge demand across different porn sites, and you can also post your content in this particular category.
Porn sites like Pornhub are filled with a number of roleplay porn movies. People keep uploading this type of content regularly and make good money on Pornhub through it.
6. Fetish
Fetish and kinks are something that feels weird for some, while it is a thing for a few which increases their sexual urges.
Feet fetish, used panties, lingerie, high heels, spandex, etc., are some of the fetishes that people are interested in. And when it comes to homemade porn, there are plenty of fetishes that you can follow to record your actions.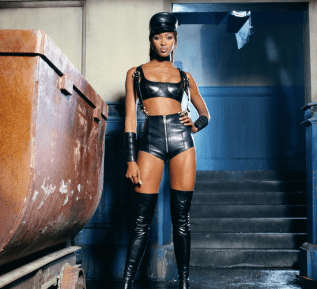 Your kink can range from BDSM to cross-dressing; you only need the right props and accessories to put on a show on camera. Because you won't be doing it every day, record your fetish acts and save them for later.
7. Hardcore
As said earlier, few of them are a fan of rough sex. And if you are into performing such an act, then you can easily make homemade porn in the hardcore category and post it under your name on different porn sites.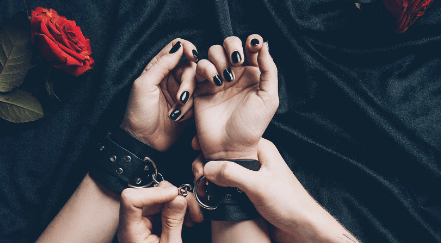 Hardcore porn is a porn niche where the pornographic act between two people is vigorous and fast. The action might get violent at times and is not for everyone.
It involves people tied up in handcuffs, blindfolded, tied by the leash, etc. You can choose any one of these to use in your acts while making homemade porn in the hardcore category.
These are some of the prominent homemade porn niches that attract a good number of viewers, and you can choose any of these to make your homemade porn.
Conclusion
Homemade porn is a pretty exciting segment of the porn industry today. With little to nothing investment and an opportunity for anyone interested to join, many interested adult content creators are filing amateur porn.
The evolution of the internet has also helped homemade porn makers, as today, there are plenty of porn sites to post one's content effortlessly and make good money.
And if you are not comfortable posting your content on any other third-party websites, then you can always build your own porn site using a white-label script, xModel.
xModel is a customizable software that you can use to create membership sites for fans and helps to sell content on your own websites like OnlyFans, Fanvue, and many more. The website created using xModel allows you to earn money through subscriptions, live shows, and selling merchandise on it.