-

13

mins read
Have you ever thought of filming yourself having sex with your partner? Is it one of your long-time fantasies to see yourself having sex on the screen? Well, you're not alone in thinking so. And if you're gonna make homemade porn of yourself while having sex, why not do it in a better and more professional way.
Whether it's to sell your homemade porn online and make money from it, or you just want to spice up things in the bedroom by filming your acts, homemade porn can be made a lot more interesting and fun. In this article, we will discuss how to make homemade porn and the best ideas for homemade porn shooting that you can do in your bedroom. So let's begin.
How to make homemade porn?
One thing that you should know before making homemade porn videos is to make it with someone whom you trust. Always talk with your partner and discuss what you want to do, and only if both of you agree, then you should shoot your homemade porn. Here is all that you'll need to know about how to make home porn video.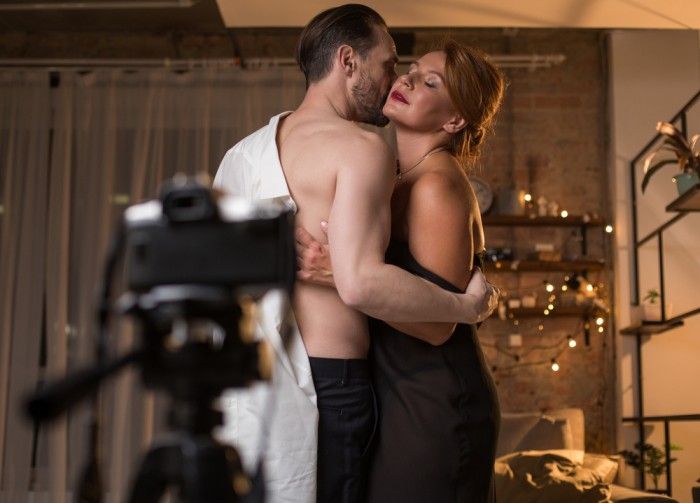 Prepare well
Before you jump into making homemade porn, do some research and discuss with your partner how to shoot a porn video. Plan in your head what you want to shoot and how you are going to do it. Which room are you choosing, what props you need, what positions you're going to try, etc., are some things that you need to plan beforehand.
Equipment you need to shoot a homemade porn video
In order to shoot homemade porn, you'll need to procure certain equipment. Choosing the best camera for homemade porn is very important, depending on what you want to do with the homemade porn videos. Similarly, choosing the lighting and the sound setup is also an important aspect that'll depend on what you plan to do with your videos.
Going for a professional setup is great if you want to sell your homemade porn. Or else a basic setup is fine, too, if it's just for your eyes. If you go for a professional setup, then you can even think of starting your own porn production business. Below are the categories of equipment you'll need to make homemade porn.
| | | | |
| --- | --- | --- | --- |
| Equipement/Quality | Doable | Better | Professional |
| Camera | Smartphone | Point & shoot | HD DSLR |
| Lighting | Candles, LEDs, Warm lights | Standing softboxes | LED ring lights |
| Sound | In-built mic | External directional mic | Directional on-board mic |
The shoot & edit
When you're filming homemade porn, there are a few things that you should take care of. The angle of the video is very important, and you have to think of the viewer while you shoot. If you're blocking the camera with your back, then no one would want to see such a video. Create spaces and let the camera capture your action and expressions.
A monotonous video will get boring soon, and viewers will lose interest. In your homemade porn video, you'll need to try out various sexual positions to keep it interesting. A bit of foreplay in clothes is also recommended rather than starting the video naked. If possible, place the camera at different angles and shoot a few clips. The variety in your homemade porn makes it more interesting to watch.
After you're done with the raw film shoot, you'll need to edit the footage to make a good movie. Start with clipping off all dead spaces in your video that contain nothing useful. As you have shots from multiple angles, sit down and choose which frames look the best. Once you have all the trimmed clips, stitch them together to make a full homemade porn video.
Where to store your homemade porn
Depending on your intentions of what you want to do with the homemade porn video, you'll have to choose where you can store the video. If you want the video to be private only for you and your partner, then storing it on a hard drive is the best option. Uploading your homemade porn on the cloud can also be an option, but you run the risk of it getting leaked by some hacker.
On the other hand, if you want to make money through your homemade porn video, then your best bet is to upload your video on various tube sites like xHamster, xvideos, and others and make money from the views you get. If your videos do well, you can start a separate channel for your videos on such tube sites.
8 Best ideas to shoot homemade porn videos
If making money by selling your homemade porn videos is your motive, then you need to know the best ideas to shoot homemade porn videos to make your videos more fun and popular. Even if you don't plan to sell your videos, then also these tips for making homemade porn will be helpful to spice things up and fun to try out with your partner.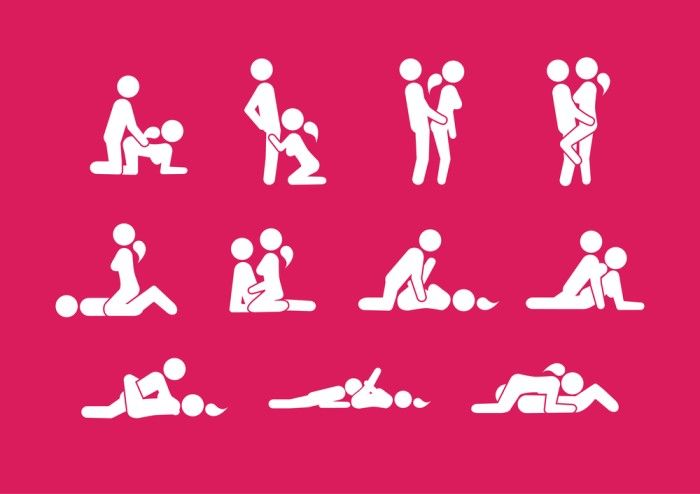 1. Foreplay
Imagine yourself as a viewer and think if you would want any porn video to start directly with naked people in your face. Foreplay plays a very important role in building up the heat and the flow of any porn video. The undressing part of any video is one of the most erotic scenes in any porn video that people miss out on.
For one night, just shoot intense foreplay videos with your partner. The man can play with their partner's nipples, lick their clitoris, kiss all over their ass, and the woman can reciprocate the foreplay through their steamy moves. These foreplay clips build up the intensity of your homemade porn and keep the viewer wanting more. If you're a gay pornstar, then you can shoot gay niche videos and make homemade porn too.
2. POV shoot
POV shoot is one of the best ideas for homemade porn. Point of view shooting is when you hold the camera on your partner doing things to you. It lets the viewer feel as if the act is being done on them with this view. You can ask your female partner for a blowjob and hold the camera to shoot her actions. 
This kind of POV video works great in giving an illusion of inclusion to the viewer who is watching the video. Remember to ask your lady to look into the camera once in a while and zoom in to see the expressions and her actions more closely.
3. The money shot
The money shot is a popular sequence in many porn movies. It's the shot when the man takes out his penis and ejaculates somewhere on the body of their partner. If it's the missionary position, then the ejaculation usually happens on the belly of the female or even on the face.
This sequence is a great addition to your homemade porn. If you always wanted to give a facial to your partner, then recording it will be a treasure you'll cherish. The money shot is named such because of its demand and popularity in porn videos.
4. Close up licks
Men can return the favor and go down on their lady and lick their pussy. You can set up the camera on a tripod at an angle that shows the whole act. While you bury your face in her mound, the camera can catch the various expressions of ecstasy she'll have.
Zoom in close to capture the act of your tongue working its magic on her clitoris. Most women love oral sex and would love to see such clips of theirs in their homemade porn. It is an incredibly erotic experience that needs to be a part of your homemade porn.
5. Night vision
You would have seen multiple celebrity tapes being shot in night vision. It's time you enact such a scene for your homemade porn video. Night vision clips are easy to shoot as you'll just need a camera that shoots in night vision.
Another advantage of shooting with night vision cameras is that it'll easily hide any body flaws that you might have. But don't worry, none of the action will be obstructed, and viewers can still see a celebrity scandal kinda clip in night vision.
6. Roleplays
Making a plain fucking video is not what anyone would want to see. Even you will get bored if it's just a video of missionary fucking with your partner. Instead, liven up the video and play roles on your homemade porn tape. 
Ignite your buried fantasies and play the roles you've always seen on porn videos and that you've imagined for a long time. Your partner can be the naughty student whom you spank today for not finishing her homework. Give out a great performance and spice up your homemade porn video.
7. Masturbation
There is a different excitement to watching your partner masturbate and derive pleasure from it. Masturbation videos are fun, even if the homemade porn is just for personal use. It is a very erotic experience to watch your partner masturbating on-screen and you jacking off watching them.
Masturbation on screen can also be done on cam sites to make money from it. There are many cam sites like Chaturbate, Livejasmin, and others that pay well to models to perform sexual acts on cam. You can be a female or a male cam model, cam sites get viewers for all categories.
Check out the best cam model sites to work for.
8. Fetish & Kinks
If you have had any fetishes or kinks growing up, then this is the time to fulfill them with your willing partner. Most of the fetishes and kinks are what people indulge in rarely and not every day. So making a homemade tape of your fetishes is a great idea.
Your kink can be anything from BDSM to cross-dressing, all you need is the right props and accessories, and you're ready to give a show on camera. Record your fetish acts and save them for later, as you won't be doing it every day.
Conclusion
Making homemade porn is not only a sensuous activity but can also be profitable if you plan to sell your videos. There is a lot of demand in the market for homemade porn that is raw and not staged like regular porn. If you can get the hang of it, then selling homemade porn can be a great side hustle for you to make some extra money.
If you feel more comfortable being live on cam, then you can try out couple camming. Using readymade scripts like xModel, you as a couple can do live sex shows on camera and make good money from it. xModel provides multiple ways to monetize your content by live streaming, eCommerce store, subscriptions, and more. Try it out today!