-

9

mins read
Halloween is just around the corner, and you are most likely planning inventive outfits, cutting a jack o' lantern, giving your sweet tooth some treats, and visiting a spooky house. However, you're in the mindset to get creepy and startling – creepy, frightening, and sexy.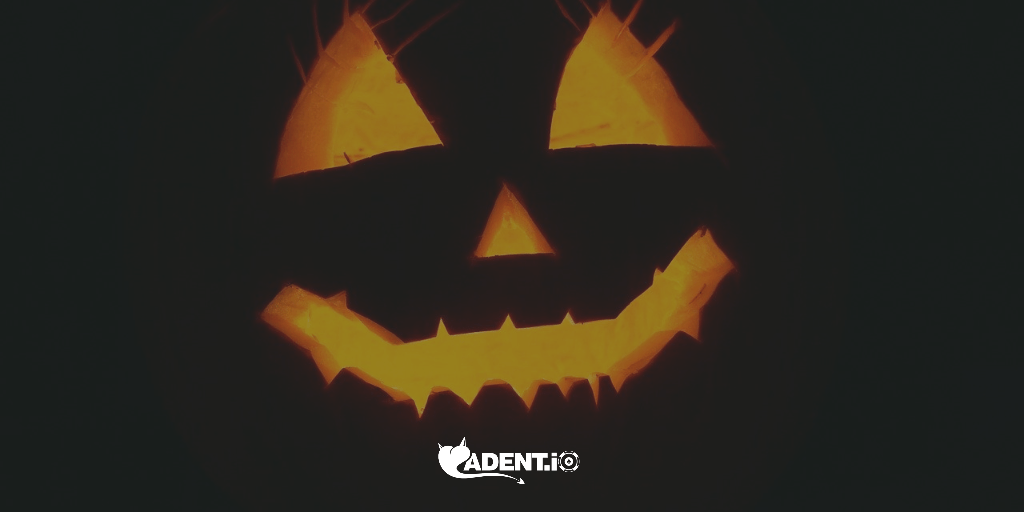 It's hard to believe, but it's true- we're going to discuss Halloween sex toys and cosplay outfits in this article. Prospects and ways to start your Halloween special sex toys and cosplay business, to be precise. 
What is cosplay? For those who take Halloween sincerely, the cycle of outfit determination is nail-gnawing and full of hesitation — this year like never before, with social distancing a need. However, as an adult business aspirant, who is constantly looking for innovative ideas, this could be the right moment to invest in a niche cosplay sex toys store, themed on Halloween. Spooky, scary, sexy, and profitable at the same time. 
It's apt time to reap the prospects that drive Halloween enthusiasts to buy whether a pumpkin-shaped butt plug, UFO vibrator, or dildos that look like Grim Reaper. There is no shortage of creative ideas to spice up the Halloween sex, and you could be one niche provider of the cosplay sex toys for Halloween. 
How to Launch Your Niche Cosplay Sextoy Website Before Halloween?
It's pretty easy. You just need to follow simple steps and adopt some ready-to-launch solutions to save a great deal of time, money, and resources, which would allow you to kickstart your adult sex toys store before this Halloween. Let's go through the overview of building an adult sex toy store and things you would need. 
A Segment to Focus on
The sex toy market is massive with loads of demand. However, it is equally competitive. You can't just pick random wholesale cosplay sex toys suppliers and list all kinds of products. This would force you to go eye-to-eye with other big sex toy sellers in the industry, and it's not a great idea. 
Fortunately, the sex toy market is huge enough to comprise several segments or niches that you can pick to kickstart your business with less or no competition. Selling Halloween-themed cosplay and sex toys is one such niche. Following this strategy, it would be much easier to focus on selected products and establish yourself as a leader in the segment. 
Security and Privacy
The greatest difference between setting up a mainstream eCommerce website and an adult sex toy store is the norms of security and privacy. You need an additional layer for both you and your customers.
The fact is, no matter how much we love our sex toys, buying them is still a hurdle due to embarrassment and taboo associated with adult toys. That's why, before you set on the quest to build your sex toys website you need to prepare yourself for the following necessities to boost security and privacy in your business:
Build a website with the utmost security of the user-data.

Pick your wholesale

cosplay sex toys

suppliers carefully.

Set up a robust age-verification system.
Packaging and Shipping
Driven by embarrassment, people tend to avoid physical retail stores, and they shop online. However, even the process of online sex toys shopping may result in several glitches – packaging and shipping of sex toys is one of them. 
To save your customers from embarrassment, and to encourage them for shopping online, you need to follow a discrete packaging a shipping approach. Mind it, this aspect is important, as it affects your approach to many other aspects of your business.
For example, if you are dropshipping sex toys, you need to pick a supplier who can follow your discrete packaging shipping standards. Features like plain packaging, no product details on the shipping tags, etc. should be your primary terms and conditions while choosing your dropshipping supplier. 
High-Risk Payments
Adult businesses come under the 'high-risk' category, and that's why mainstream payment processors hardly provide services to sex toys stores and other adult businesses. Again, it's linked directly with the taboo and embarrassments associated with buying sex toys. 
Many people may not like their credit card or bank statements to show any kind of purchase from an adult store. Driven by secretiveness, people may tend to commit payment fraud. That's why you will need a high-risk payment processor on your website; solutions that specialize in adult businesses. 
Sex Toys Dropshipping
Dropshipping is the most suitable way to get started with your adult sex toys store in quick time before Halloween. Investing in your won inventory, warehouses, and shipping network would take a great deal of time and money, which is not possible to achieve, at least this Halloween season. 
Instead, pick dropshipping and let your suppliers take care of everything using their established infrastructure. Dropshipping sex toys and cosplay products are similar to mainstream dropshipping. You just have to ensure that your supplier follows your privacy, shipping, and packaging standards. Of course, product quality, reliability, and on-time shipping are also critically important.
If you pick carefully, you will find tons of suppliers who are aware of your requirements and specialize in drop shipping sex toys. So, start looking for the dropshipping suppliers who can supply Halloween themed sex toys and cosplay outfits in your target region.   
Build your Niche Halloween Sex Toys Store with xMarketplace
It might seem like a troublesome job to meet all the above-mentioned requirements, that too before this Halloween. Fortunately, it's nothing like that. Once you are done with your planning, you can simply pick xMarketplace to readily meet all the requirements and kickstart your niche sex toys store within a couple of days.

xMarketplace is an adult eCommerce website script from Adent. It specializes in sex toys and can offer a ready-made solution to meet all your requirements without breaking a sweat.
Forget about the hassle of-
Developing your sex toys website,

Finding high-risk payment processors,

Finding reliable dropshipping suppliers, and 

Building robust security and privacy measures. 
You need not be a tech wizard or hire a team of tech experts to set up and run your niche sex toys store. By simply using xMarketplace, you can not only build your niche sex toys store without any technical knowledge but also get reliable adult dropshipping suppliers out of the box. 
If you already have an inventory, you can upload and sell your sex toys right away. 

If you don't have an inventory, you can use our dropshippers to sell over 70,000+ products from the first day. 
You just have to pick the Halloween themed products from their catalog, put your price, and you can begin selling right away. The supplier will take care of everything else from inventory to discrete packaging, and shipping to your customers. 
The xMarketplace script is:
Fully customizable

:

Add/Modify/Remove any feature.
Open source-code

:

100% access to the source code of the website.
White-labeled

:

Customize the look and feel to match your brand identity.
Self-hosted

:

Freedom to pick the adult web-hosting provider of your choice.  
Modular

:

Premium, ready-made modules to add dozens of advanced features.
Get Going Today
The demands for sex toys are huge throughout the year. However, Halloween retains a special place among people. By creating a Halloween themed sex toys online store this season, you can reap the prospects and capitalize on a massive market. Fun fact, US customers spend over $15 billion every year on sex toys. Despite this, a majority of the customers are still visiting physical retails due to the lack of reliable online alternatives. It's time you give them one. 
Get in touch to know more about xMarketplace and how to build your niche cosplay sex toy website this Halloween.